Netflix's feel-good film Home Team is based on Sean Payton's true story. It seems unlikely, but the events in Home Team happened as told, apart from some minor tweaks to add spice to the story. Sean Payton, the most successful coach in New Orleans Saints' history, really did coach a sixth-grade football team from Texas named the Liberty Christian Warriors.
Kevin James plays Sean Payton in Home Team. James nails Payton's accent, but some fans have complained that he bears no physical similarities to Payton. Looks aside, Kevin delivers an excellent performance, providing a hilarious insight into Payton's return home in 2012.
Sean was suspended from the NFL for his participation in the Bountygate scandal
In 2012, NFL Commissioner, Roger Goodell, suspended Sean Payton for a year for participating in the Bountygate scandal. An investigation revealed that Sean's team, the New Orleans Saints, had developed a bounty system that rewarded players for targeting opponent players' injuries.
Such a suspension was unheard of in the league, but circumstances prompted Roger to hand down harsh punishments. Had the Saints halted the program when the league first notified them of an impending investigation, the penalties would likely have been minor.
However, the Saints pressed on with the bounties and tried to cover it up when league investigators arrived. The dishonesty and lack of full disclosure, plus rising pressure on the NFL to improve player safety, prompted Goodell to suspend Sean.
"To our fans, the NFL and the rest of our league, we offer our sincere apology and take full responsibility for these serious violations," a statement from the saints read. "There is no place for bounties in our league and we reiterate our pledge that this will never happen again."
Goodell rejected Payton's appeal, but it bought him a couple more weeks with the team.
Payton coached his son's football team after his suspension from the league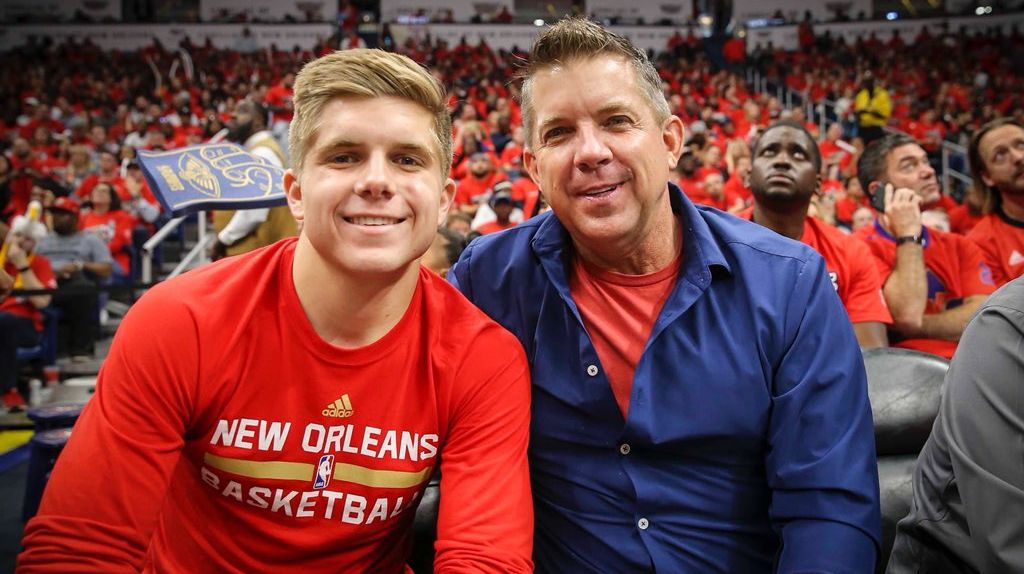 Sean's suspension barred him from engaging in NFL activities for a year. The league also expected him to remain in good behavior and engage in outreach programs dissuading coaches and players from targeting opponent players' injuries.
Payton used his time away to reconnect with his children, Meghan and Connor. He also joined Connor's sixth-grade football team, the Warriors, to serve as offensive coordinator. Payton used a simplified version of the Saints offense to organize the Warriors' attack.
The Warriors were not a bottom-of-the-table side, as the film suggests. The team won its first game under Payton 30-0. Sean told The Times-Picayune:
"We had our first game Saturday, and we won 30-0. Obviously it's a completely different element. Yet you get just as excited to see the team you're a part of do well. It was a good win for us to start the season. We scored a lot of points and created some turnovers. And they get excited about it, which is great to see."
Sean's Warriors beat every team except the Orange Porcupines, who ran out 38-6 winners in the regular season. The Porcupines used the old-fashioned single-wing formation, which coaches phased out in the 1940s.
Payton had no system to defend the attack, so he called Bill Parcells and Joe Gruden for advice. In the film, he calls Bill Parcells for help. The Warriors still lost to the Porcupines in the championship game, which also happens in the movie, though with a much closer score.
"We spent all week, we talked to Bill Parcells and Jon Gruden and asked them how to defend the single wing," Payton told both teams after the match. "You have no idea how much time we spent. You guys put 58 points on the board."
Sean spent his year away from the NFL reconnecting with family and doing what he does best: coaching football. After completing his suspension, Roger Goodell welcomed him back with open arms. Goodell told ESPN:
"Sean fully complied with all the requirements imposed on him during his suspension, more important it is clear that Sean understands and accepts his responsibilities as a head coach and the vital role that coaches play in promoting player safety."
Payton stepped down from his position with the Saints, but it's unclear whether he's left football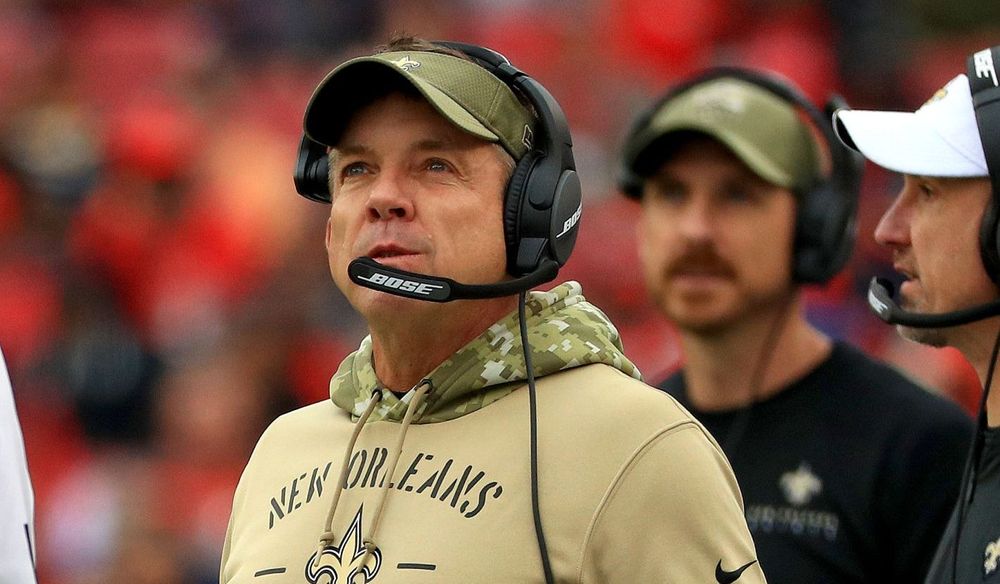 Sean Payton retired three days before the Home Team's release – and two weeks after the end of the regular season. It diverted more attention to the film and left the Saints scrambling to find a replacement.
Payton's plans following his announcement remain unclear, but he hinted that he might stay in football. Rumors have linked him with the head coach position of the Dallas Cowboys, who he coached from 2003 to 2005 as quarterback coach.
"I don't know what's next," Payton said. "I don't like the word retirement. I still have a vision for doing things in football, and I'll be honest, it might be in coaching. It might be, but it's not where my heart is right now."
Could a potential stint in Hollywood be on the cards for Sean? He made a cameo in the final minute of Home Team playing a janitor named Lionel. Sean chose Lionel as a tribute to a Saints clean-up worker named Lionel Cummings, who passed away in 2020 due to COVID.
"I'm excited like you are just to watch it, put it on and see what it looks like," Sean told Dan Patrick. "It sounds like it's going to be funny and along the lines of the Bad News Bears."
Also Read: All about Aaron Rodgers' parents: Aaron fell out with his family in 2014
---