Scott McGillivray is a Canadian investor who shot to fame for starring in the home-renovation series Income Property. In the series, Scott advised homeowners on how to earn from houses that they'd bought and renovated. After the series ended in 2016, Scott and his family starred in Moving the McGillivrays.
Aside from starring in his shows, Scott has appeared as a judge on several series such as All American Handyman and Canada's Handyman Challenge. In 2020, he started a show titled Scott's Vacation House Rules. The new show is similar to Income Property as Scott advises homeowners on how to make money by renovating houses.
Scott's wife Sabrina McGillivray was initially against the idea of starring in a family reality show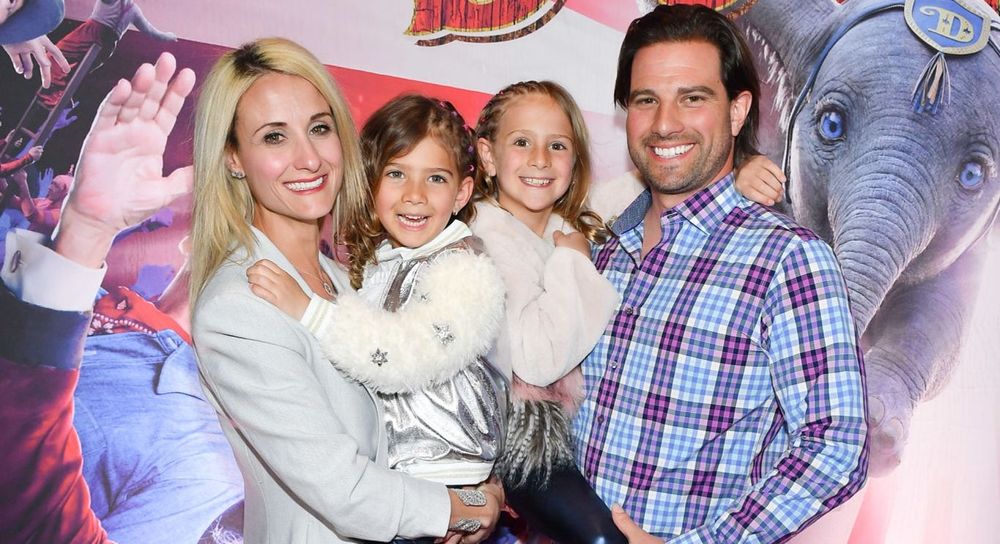 Scott met his wife Sabrina on a beach while they were on vacation. She declined the invitation to join Scott's volleyball game, but the pair bumped into each other later in the night and had drinks. After that, they started dating, and in 2009, Scott and Sabrina got married.
The couple has two daughters Myah and Layla, and it's clear to see that they are a tight-knit family. Scott revealed via HGTV that he takes all of his girls on a date on Valentine's Day:
"Valentine's Day used to be all about romance, but since our two little girls have entered the scene things have changed a bit. Champagne flutes may have been replaced with juice boxes, but it still like to make it a special night."
Scott and his family starred in Moving the McGillivrays – a series about the family building their forever home. However, Sabrina wasn't enthusiastic about joining Scott on camera as she didn't want to let strangers into her home. Scott convinced her that her input was integral to the series, and she agreed.
The McGillivray's are celebrities in their own right, and they rarely move around their homes in Florida and Toronto without getting noticed. "Everywhere you go you see fans and [it's awesome] to see the support," Scott told TRNTO. "Has it changed things? Yes, but we just roll with it."
Scott's father put Scott on the path to a successful house building and renovation career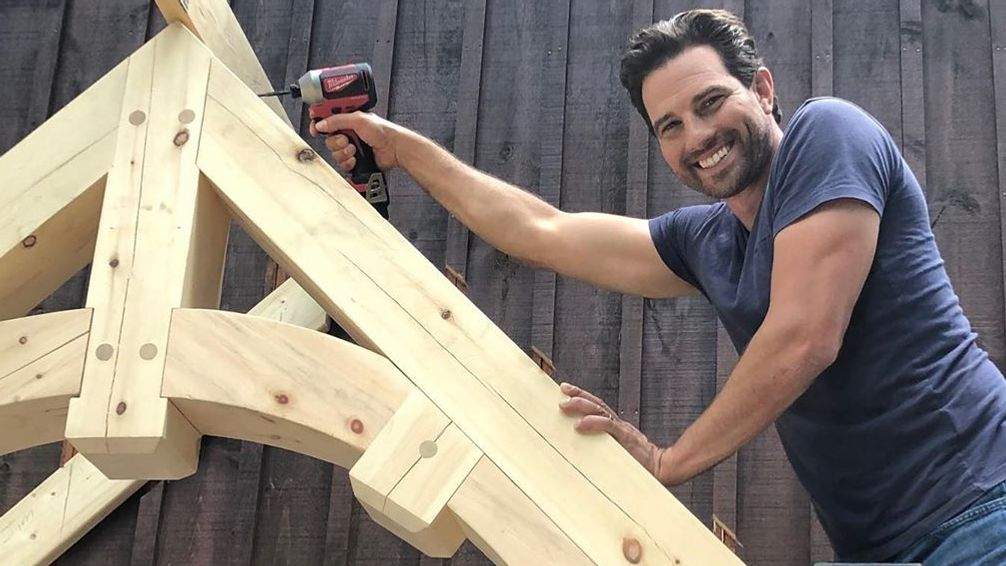 Scott was born in Ontario, Canada, as the second child to a nurse and a chartered accountant. McGillivray's father was always good at fixing things around the house, and he made extra cash by doing construction jobs on the side. Scott drew inspiration from his father, and by the time he got to University, he was quite good with hands.
"I've always been into it," Scott told Remodeling. "Even as a kid, I was into woodworking, carpentry, building furniture as a hobby." Several months into his time in college, Scott partnered with his friend and bought a house. They renovated the rooms and rented them out to fellow campus students.
The project proved to be a success, and it helped grow Scott's status in the real estate industry. Scott's success can be attributed to his astute business mind and the inspiration he drew from his father's construction work. Scott told The Costco Connection:
"I've always been interested in real estate and renovation. Even as a kid I used to renovate stuff and build things. It's rare that people get to take their hobby and make it their business."
---