Scarlett Pomers is best-known for playing the witty Kyra Hart in Reba. Fans of the show feared for Pomers after she disappeared from the show after two episodes of season 5. After receiving treatment for an eating disorder, Scarlett reappeared to star in the sixth and final season of the show.
She dipped under the radar for several years before releasing the EP Insane as part of a band named SCARLETT. Since then, Scarlett Pomers has avoided the limelight. Thankfully for you, we have uncovered what she is doing in 2021.
Scarlett gave up acting to focus on music and fashion photography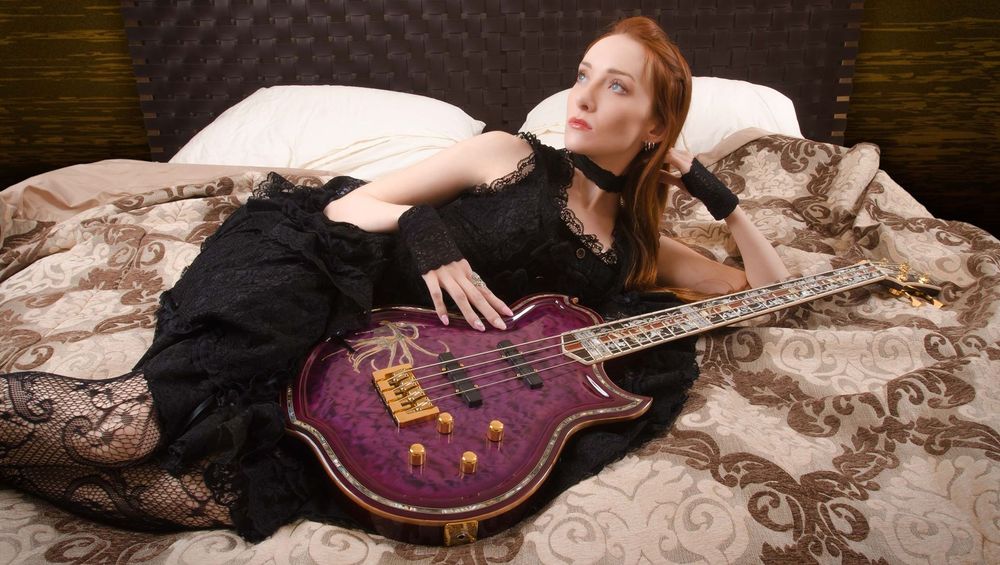 After her star turn in Reba, Scarlett quit acting to focus on music. She'd started singing aged six but didn't have time to pursue her passion due to her acting commitments.
Scarlett wanted to start singing during her break from Reba, but an untimely knee injury hampered her plans. After Reba, she got a band together and released Insane. Scarlett told Modern Guitars:
"What I didn't know was how much fun it would be and now it has become the most amazing experience I've ever had! All of my guys love classic rock and they are really talented and fun to work with."
However, following Insane's release and several live performances, SCARLETT disbanded. Pomers now makes music as a hobby and not for commercial purposes. She told Star Trek:
"I still do music, but I do it mostly for myself and not for money, not for a living. There's no money in it anyway. I also started learning how to play mandolin a couple of years ago, so I'm writing songs for that, too, now, which has been great fun."
Scarlett mostly does photography. She prefers fashion photography but also does concert photography. Fashion shoots allow Scarlett to exercise her bountiful creativity. She explained:
"I don't do concert photography as much as I used to because it's not as fun, not as creative. With fashion and other kinds of shoots, I can be a little more creative and have more say on the concepts whatnot."
Will we see Scarlett Pomers on screen again? It's highly unlikely, she says. "I've been doing some voiceover work here and there, but for the most part I'm focused on the music and photography," she said. "That keeps me busy and happy, and I can make enough of a living doing it."
Scarlett still receives plaudits for speaking up about her battle with anorexia
Scarlett's weight loss journey started pretty harmlessly: she wanted to shed a few pounds gained during Christmas. Unfortunately, weight loss spiraled into an obsession.
Pomers, a bubbly character, became sad and withdrawn. "My health was in danger," she said at the time. She checked into an anorexia treatment center in late 2005, weighing only 73 pounds.
She checked out of the facility in January 2016 and became an ambassador for the National Eating Disorders Association. Scarlett spoke openly about anorexia, helping debunk myths about the condition and empowering people suffering from it.
"A lot of people only think it affects women – young, white women," Pomers said (Per The Baltimore Sun). "It can happen to anybody, and it does happen to a lot of people. No one's safe."
Scarlett still receives messages of gratitude from people she touched with her story. She told Star Trek:
"It's one of those things where I don't know what my life would have been like if it hadn't happened as well. But definitely, the best thing that could have come out of that was being able to help other women – and men. Eating disorders, they affect men, too. So it was really incredible, actually, to see how many people reached out to me and thanked me, and still do to this day."
---