Sage Steele has apologized for her comments on Uncut with Jay Cutler following her suspension by ESPN. It's hard to decide which one of Steele's comments shocked the sporting world most. She referred to ESPN's vaccine mandate as 'sick' and 'scary.' She then appeared to blame women for 'attracting' sexual harassment with their fashion choices.
Steele said that she would listen to any woman alleging sexual harassment but opines that some outfits contribute to sexual harassment. Sage then attacked former President Barack Obama for identifying as Black, yet he grew up under a White mother and grandmother. To Sage, Obama's black dad was nowhere to be found.
Sage's father was the first black person to play football at the US Military Academy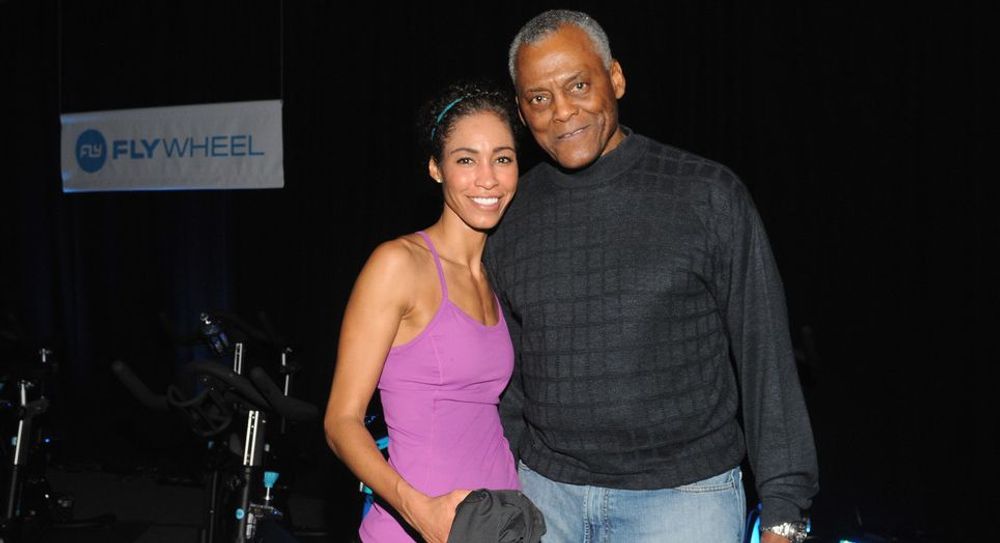 Sage Steele was born on 28th November 1972 to Gary and Mona Steele. Gary is African-American, and Mona is of Italian and Irish descent.
Gary was the first black man to play varsity football at the US Military Academy. He is Army Sports Hall of Famer for his achievements in football and track and field.
In 2014, Sage organized a special feature for her father in celebration of Black History Month. Sage told ESPN that Gary needed some convincing to tell his story. "He deserves it and he won't give it to himself," Sage said.
"He showed everyone what a truly good human being is and how to overcome adversity with class. I'm so proud to be his daughter."
Sage couldn't hide her emotions as she watched her father on television. "It was more emotional for me than I thought it would be," Sage said before adding:
"I realize how fortunate I am to honor my dad on a platform like this and when I saw his face on television, it just hit me. I've always know how blessed I am to have a great family, but now the world can see how special my dad is, not just as a former athlete, but most importantly as a person."
When times got tough, Sage's mom encouraged Sage not to quit
In 1998, Sage almost quit journalism. She wrote on Front Row that she called home after a bad day, and though she didn't tell her parents about her thoughts, Mona sensed that something was wrong.
Mona scolded Sage back to her senses. "She said, 'Don't you dare let them get in the way of your goals and dreams. Don't you dare let them win. You'll always regret it.'" Sage wrote. "My mom's words that day lit a fire under me, a fire that remains today."
Sage revealed that her mother shelved her career to support Gary's military career. Over the years, Mona taught Sage lessons that she uses to raise her three children. She wrote:
"There aren't many certainties in life, and I might not be good at many things, but here's one thing I know for sure: I am blessed to have the best teacher, the best mentor, the best example of what it takes to be good at the most important role in my life: to be a good mother. Because of you, Mom, I am confident that my kids will grow up to be wonderful, kind human beings."
---