Rescued by Ruby on Netflix features Grant Gustin playing the role of state trooper Daniel O'Neil. Daniel has one last chance to join the K9 search and rescue wing of the state police. Unfortunately, the K9 unit doesn't plan to import more German Shepherds, the breed often used by the search and rescue team, severely denting Daniel's chances.
Daniel's hopes lie in training a rescue dog named Ruby. The adorable dog has failed to integrate with five families and is on the brink of euthanasia. Rescued by Ruby chronicles Daniel's efforts to train Ruby and a subsequent rescue by Ruby, demonstrating her value to the world.
Ruby was a problematic dog who was almost put down several times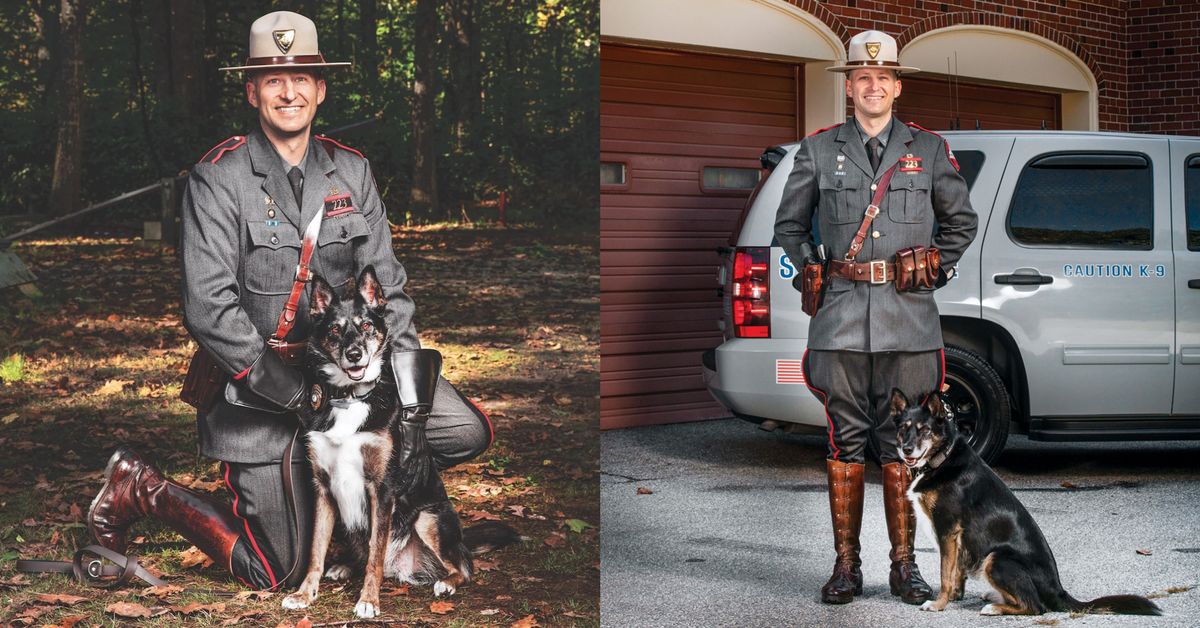 Rescued by Ruby is based on the true story of Rhode Island state trooper Dan and his rescue dog Ruby.
Five households had tried to adopt Ruby, but the energetic dog refused to settle. Patricia Inman, a worker with the Rhode Island Society for the Prevention of Cruelty to Animals (RISPCA), thwarted attempts to put the dog down, hoping that she would find the right person to train her.
"She was a total knucklehead," Inman told Miami Herald. "She jumped and bit her leash. She wouldn't sit or lie down. She just never stopped moving. She was special, and she needed a special person."
In the film, Ruby and Dan meet by chance. In real life, Matt Zarrella evaluated the dog and paired her with Dan. Ruby and Dan were each other's last hope: Ruby needed a home, and Dan needed a capable dog for his K9 unit application.
Contrary to expectations, Dan trained Ruby into a complaint dog. Ruby was intelligent; all she needed was to calm down – and after learning to stay calm, she passed the K9 exam top of her class.
"Ruby came into my life in 2011," Dan told People. "It was quite a feat because this is the dog that wouldn't even sit for five seconds. To pass the test, I had to have her minimally sit for five minutes. She was the first shelter dog to ever get adopted and put into police work in the Rhode Island State Police."
Bear and Shiloh, two rescue dogs adopted from a shelter by the movie's animal trainers, play Ruby in Rescued by Ruby. Louise DuArt, one of the film's producers, hopes that the film inspires people to adopt shelter dogs. "Our hope, our prayer honestly, is that people see the movie and they will go out, and they will adopt a shelter dog," Louise said.
Ruby saved the son of the shelter worker who fought to keep her alive
In the film, Ruby saves the life of Patricia Inman's son shortly after joining the K9 unit. The real-life rescue happened five years after Ruby joined the K9 team.
Patricia Inman's son got lost in the woods and was missing for over a day and a half. Ruby and Dan were part of the search and rescue team tasked with finding Patricia's son.
As fate would have it, Ruby found Patricia's son's unconscious body in a ravine. Dan's radio and GPS were out of range, so Ruby stayed with the boy and barked until the team found their location. Ruby thanked Patricia for saving her life by rescuing her son.
"I said, 'Pat, this was her thank you for saving her life – she saved your boy's life'. And we both started to cry," Dan told The Miami Herald. Patricia added: "I was so grateful. I was beside myself and overwhelmed. So many things had to fall into place for this to happen the way it did. The universe works in mysterious ways."
Daniel told People that despite not seeing Pat for six years, Ruby showed that he remembered her by wagging her tail and jumping on Pat. "[Ruby] saved a life because she was given life," Daniel told NBC 10 WJAR. "It was a 'thank you' to the Rhode Island SPCA in the state police for not giving up on her."
Ruby's incredible rescue earned her the American Human Hero Dog's Search and Rescue Dog of the Year in 2018.
Dan and Ruby still work together, and she's as energetic as ever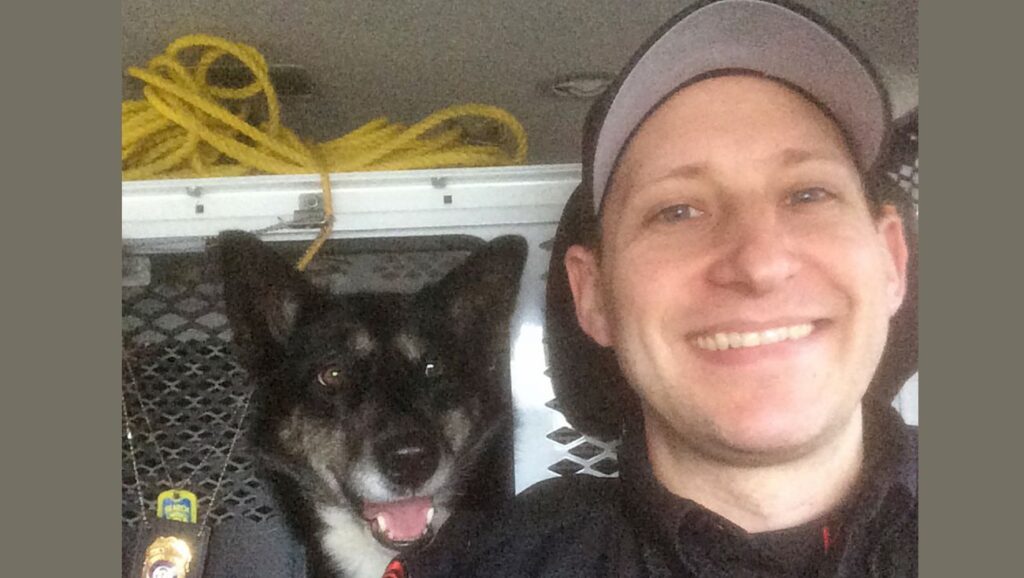 Daniel and Ruby still work together for the Rhode Island state police department. He currently oversees a K9 unit with 18 dogs.
Ruby caused a scare in 2019 after running away. Nineteen hours into searching for the special dog, police found her holding a skunk in her mouth.
Ruby retains the energy and enthusiasm that almost caused her demise over a decade ago. Thanks to Dan, however, she's learned to use her skills to help society. Dan told People:
"There's no end in sight for her. She can still run around for hours and hours. She's just amazing. She just doesn't want to give up. She's this little mutt that still is kicking butt today."
---