Robin Roberts is an American television broadcaster famous for hosting ABC's Good Morning America. Roberts began her broadcaster journey as a sports anchor for local TV and radio stations. She joined EPSN in 1990 and worked as sportscaster for the network for fifteen years. Roberts was inducted into the Women's Basketball Hall of Fame in 2012.
Roberts joined ABC as a co-anchor of Good Morning America in 2005, a position she's held to this day. Robin runs a production company known as Rock'n Robin Productions, which has produced a roundtable show titled Turning the Tables with Robin Roberts.
She came out as gay via a December 2013 Facebook post
Robin confirmed what her workmates and close friends knew when she came out as gay in December 2013. She was previously vocal about issues such as her health, but she'd never addressed her sexuality before. Robin came out via a Facebook post in which she also detailed the bone marrow transplant she underwent to treat a blood disorder.
Robin wrote; "I am grateful for my entire family, my long time girlfriend, Amber, and friends as we prepare to celebrate a glorious new year together. I am grateful for the many prayers and well wishes for my recovery."
Robin and Amber Laign have been together for nearly two decades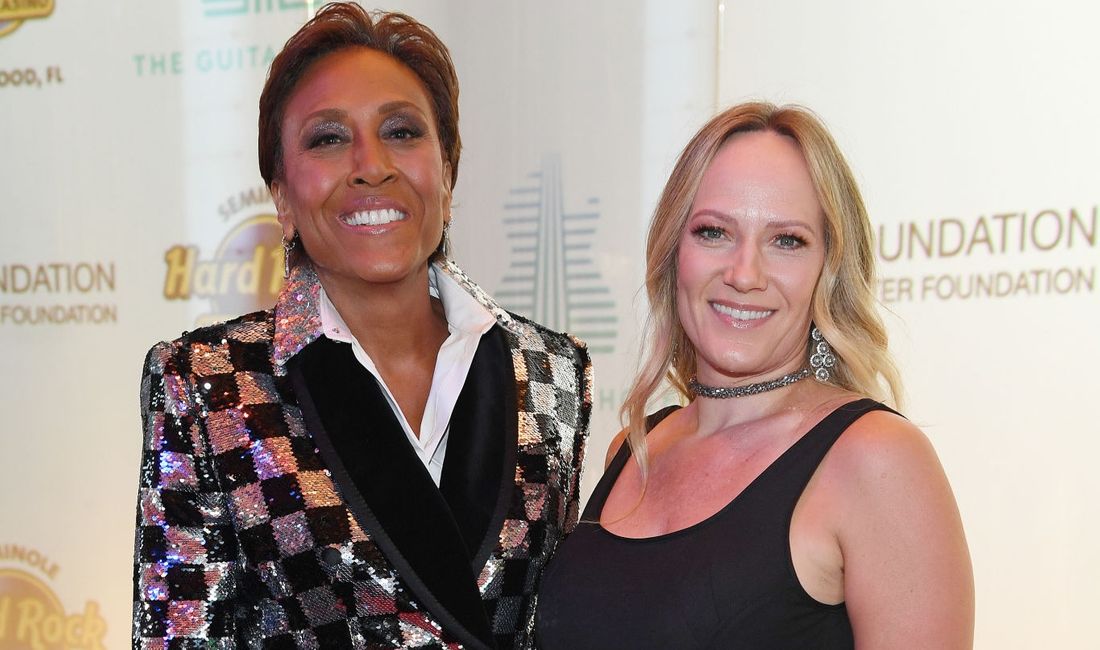 Laign and Robin were introduced by mutual friends nearly two decades ago, and they have been together ever since. According to The Daily Mail, Laign's parents have always been supportive of her relationship with Robin.
Laign appears regularly on Robin's social media feeds, but she has no interest in sharing the limelight with her. However, she is very supportive of Robin and her career. Robin stated in an episode of Ellen in 2014;
"Well because she doesn't really like the spotlight. She's here right now, I can't even get her to come out [on stage]… No, but you know not everybody wants to be in the spotlight. She's very, very supportive and has been there beside me every step of the way…"
Amber is a licensed massage therapist and she also worked in the fashion industry for nearly a decade. She is also the co-founder of Plant Juice Oils. The products created by Amber's company combine the healing powers of CBD and essential oils to combat everyday ailments.
---