Post Malone (real name: Austin Richard Post) is an American rapper who shot to fame following the success of his debut single, White Iverson. Malone gained further acclaim for his ability to blend different genres with deep, introspective lyrics.
Malone's debut album, Stoney, spent 77 weeks on the US Billboard Top R&B/Hip-Hop Albums chart, and his second album, Beerbongs and Bentleys, broke several streaming records. The New York native has several awards to his name, including three American Music Awards and an MTV Video Music Award.
This piece will look at Malone's sexuality and dating life. It is unclear if Post is dating at the moment, but reports claim that he is in a relationship with Korean rapper MLMA.
Malone reportedly admitted to being bisexual, but he is yet to come clean about his sexuality
Malone's sexuality is unclear as he has yet to clarify it, but most tabloids identify him as a straight man. However, some reports point to him being gay or bisexual because of his dressing.
The gay rumor lacks validity as, so far, Post's public relationships have been with women. However, we cannot verify Malone's sexuality without a confirmation from the singer.
Post is rumored to be dating Korean TikTok star and rapper MLMA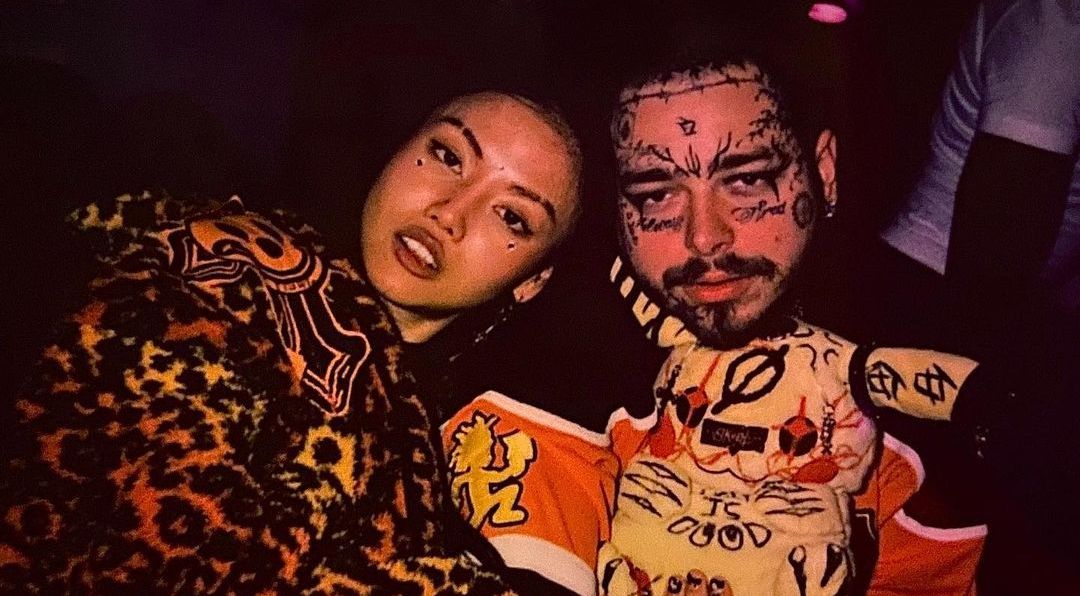 MLMA (Me Love Me A lot) is a Tiktok star, rapper, and artist born in Korea, Seoul. She sparked dating rumors after posting a series of flirty photos alongside Post. The posts included polaroid snapshots and a photo of the couple's hands side by side.
The Korean star then customized her pink jacket to include Post's name on the front. She posted a series of Instagram photos featuring the jacket alongside the caption: "All I want is him to be happy and I like to be in love."
Malone and Ashlen Diaz dated on and off before breaking up for good in 2018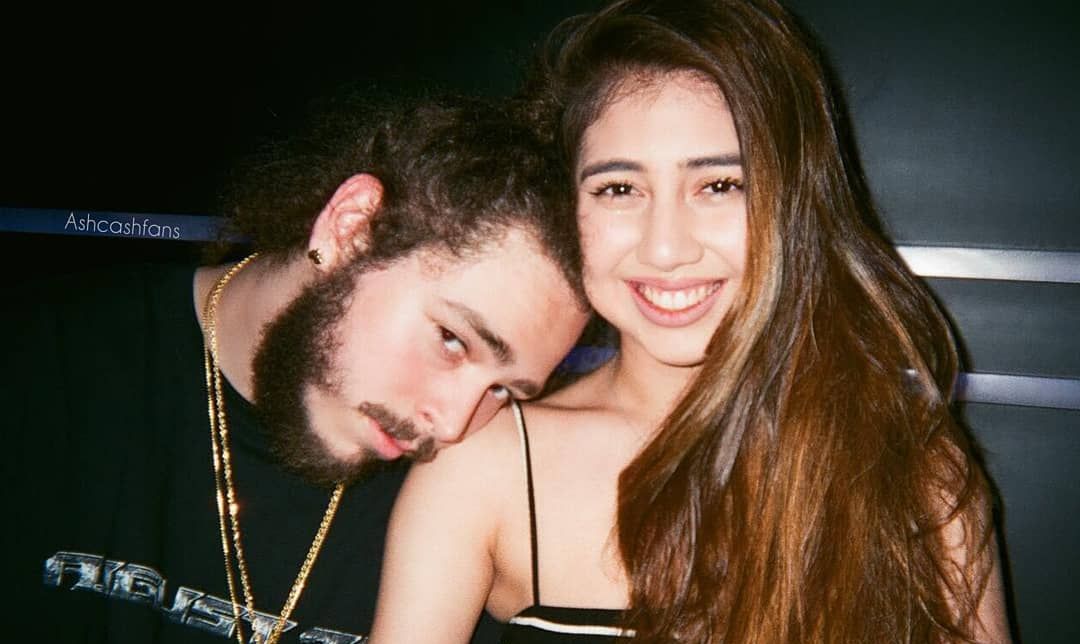 Malone and Ashlen Diaz started dating shortly before he shot to fame in 2015. The pair reportedly met at a night club in Dallas where Ashlen worked as a promoter. Their meeting turned into much more, and the two fell in love. Diaz was the motivation behind Post's 2016 hit Déjà Vu. Post told Genius:
"This song is really just me during the beginning stages of starting to hang out with my girlfriend. It's like very early stages, but now I've been with her for two years, and it's cool. She's annoying but I love her. There's a lot dukie hoes out there, but I got an A-1 very fine lady, and I love her. I'm a good boy."
Malone admitted in an interview with The Breakfast Club that it would be difficult to maintain a relationship with his busy schedule, but he was confident that infidelity wouldn't be an issue. "It's a wild life, but you know, the best way to be a good boy is just play Xbox and keep [the girls] outside the tour bus," Post said.
In a Q&A with fans, Diaz revealed that the couple often took breaks during their relationship. In the end, it is reported that Post's career came between him and Diaz. At the time of their breakup in 2018, Us Weekly reported that Malone was busy working on a new album in Utah.
---