Bachelor in Paradise gives people who failed to find love in The Bachelor and The Bachelorette another chance at finding their soulmate. Season 8 of Bachelor in Paradise nears its conclusion, but some fans can't wait to learn whether the most celebrated couple in the show – Serene Russell and Brandon Jones – remain together.
Given the drama we've seen in past episodes of The Bachelor franchise, there's no guarantee that couples will remain together. However, the signs look promising for Serene and Brandon. Reality Steve, a Bachelor Insider, predicted: "The only couple that I'm almost positive is gonna get engaged is Brandon and Serene. In fact, I'd be surprised if they didn't."
Brandon and Serene are engaged and reportedly planning their wedding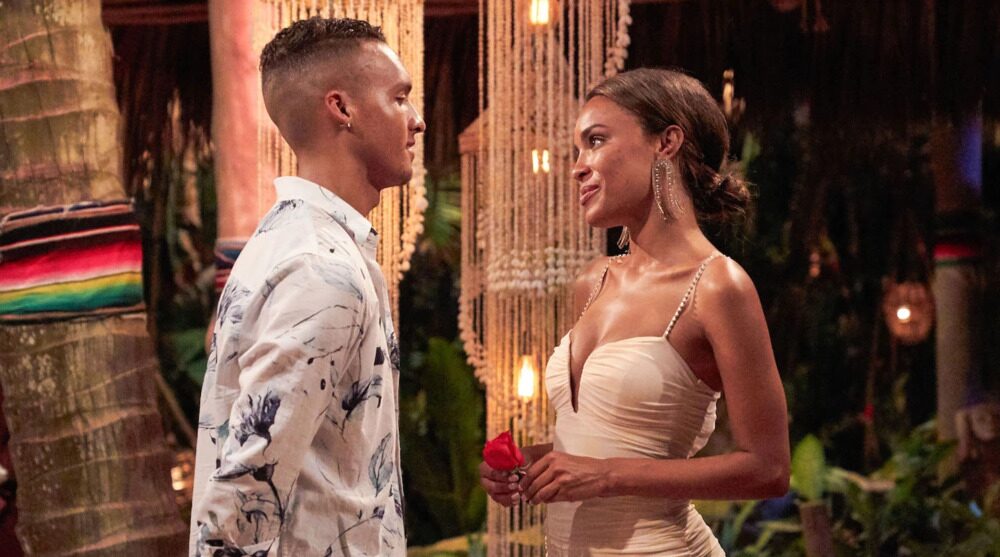 Brandon and Serene are still together following a whirlwind romance in Bachelor in Paradise that culminated in engagement. The pair can't reveal anything on social media until the show concludes, but we are reasonably certain Brandon and Serene are engaged.
Jones proposed to Serene during the season 8 finale using an engagement ring designed by Neil Lane. StyleCaster reports that host Jesse Palmer offered to marry Brandon and Serene, but they decided to wait before tying the knot. Reports claim the couple is busy planning their wedding.
Serene was a contestant on Clayton Echard's season of The Bachelor. She didn't win, but the experience impacted her positively. She told Bachelor Nation:
"I thought I was being so open in dating, but watching it back on TV I realized I had some walls up. I truly learned so much about myself on this journey so I have a lot to take with me into dating in the future."
Russell told Entertainment Tonight that she was ready to find the right person: "If the right opportunity presents itself, and I feel like it's something that's meant for me, then I would definitely be open to that."
Serene had her sights set on Brandon before he arrived at the resort. "If Brandon doesn't come down the stairs today, I will be a little disappointed," she said. Jones' entrance made Serene blush, saying, "I'm not breathing." Jones showed he was interested by pulling her aside and engaging with her.
"Serene is absolutely, insanely beautiful," Brandon said. "So I want to pull her away. Have a nice little talk with her."
Michelle Young, the Bachelorette who rejected Brandon, cast doubt on Brandon and Serene's instant connection, allegedly saying on the Bachelor Happy Hour podcast that the pair met before filming started.
Serene was allegedly interested in another Bachelor in Paradise contestant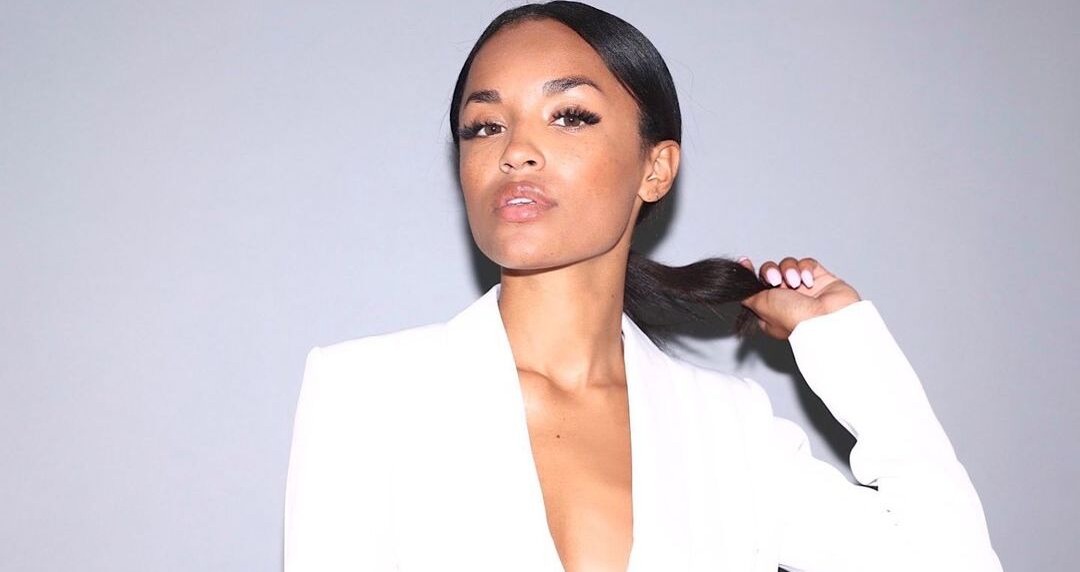 Brandon appeared on the Click Bait with Bachelor Nation podcast to discuss the progression of his and Serene's relationship. He said that doing little things with her strengthened their bond:
"We started napping together and getting breakfast together. We would do little things, and I would do cute things on the beach for her. Drama was popping off at every corner, so we were just glad we had each other away from the drama and could focus on us."
Jones was ecstatic when he got a date card, giving him exclusive time with Serene. "My feelings were growing enormously every single day," Brandon said. "Having all these talks felt like therapy."
Brandon likely fell for Serene harder than she did – he admitted he was about to confess his love for her, but he feared she wasn't feeling the same way. Jones disclosed that Serene had eyes for another Bachelor in Paradise contestant: Rodney. Brandon said:
"When Rodney came on the beach, Serene expressed to me that she was also open to going on a date with Rodney if he asked. If he asked her, she most definitely was going to go."
Jones saw the potential date as a measure of Serene's connection with him – if she came back to him after a date with Rodney, he'd know they were meant to be. However, Rodney had little, if any, interest in Serene. "I thought he was going to choose Serene, but he was more interested in Teddi, I guess!" Jones said.
After surviving the separation round, the couple knew they were meant for each other
In week 4, the show tested the contestants' loyalties by separating the men and the women. Brandon described it as one of his most challenging periods on the show as he'd grown so used to having Serene around:
"We were progressing and we knew we wanted to be together. Each day felt like a year and I was losing it. She was my go-to if I was feeling some type of way; she would always make me feel better."
Brandon and Serene rebuffed approaches by other suitors during that trying week, affirming they only had eyes for each other. The separation round effectively sealed their loyalty and commitment to each other.
---