Statistics
Age:

26 years old

Date of Birth:

July 23, 1996

Birth Place:

Kosice, Slovakia

Horoscope:

Leo

Full Name:

David Dobrik

Occupation:

YouTuber, Vine Star, Actor

Height:

5 ft 6in

Nationality:

Slovak
About David Dobrik
David Dobrik is a famous YouTube personality who made a name for himself on Vine. After the platform shut down, David made a seamless transition into YouTube. He has close to 23 million subscribers on his two YouTube channels, and he keeps them entertained with prank and challenge videos.
2019 was a big year for Dobrik. His vlog channel racked up 6.4 billion views, and it made him the fifth-most viewed content creator on YouTube. He also created a YouTube group known as The Vlog Squad. Members of the squad feature on his channel on a rotational basis, and they contribute to making his content more entertaining.
This article will focus on David's personal life. It will look at his relationships, his failed marriage, his legal issues, and his plans for the future.
Liza Koshy broke up with him because the couple had become distant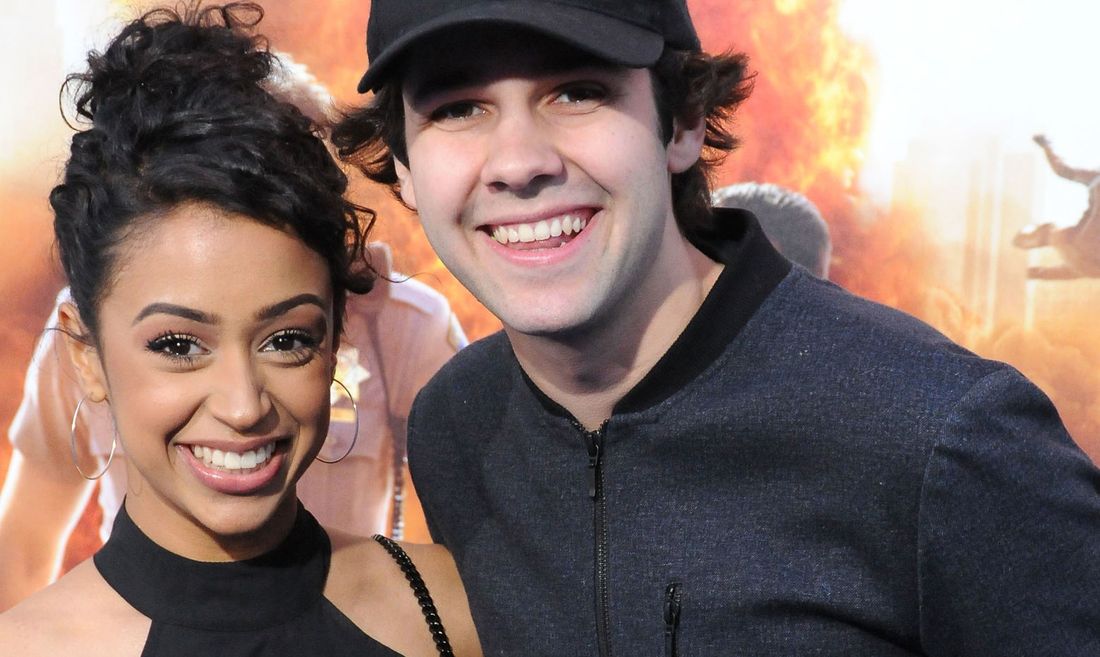 Liza and David were the it couple when they started dating in 2015. They first met at a Hollywood party and bonded over the fact that they were too young to drink. They quickly became friends, and soon their friendship turned into a relationship.
The couple announced in February 2016 that they became official on November 28th 2015. After that, they became a regular feature on each other's social media feeds. They would do prank and challenge videos together, and they also went on several holidays. All the while, they kept posting lovely tributes to each other on Instagram.
Their first anniversary posts showed a couple that was deeply in love. David wrote;
"Never have I ever gotten so comfortable being around a person as quickly as I did with her. I probably sound so repetitive talking about how lucky I am but like come on dude. Thank you, babe, for what's been the best year of my life and thank you for letting me be there to see you become so successful. HAPPY ONE YEAR BABY. I love you so much @lizakoshy."
Everything seemed to be going well for the couple until fans started noticing that they stopped posting videos and photos of each other in late 2017. The couple announced their breakup via an emotional video posted on David's channel. You could see that the couple was hurt by the turn of events, but they thought that it was the best decision for them. Dobrik said;
"All jokes aside, Liza broke up with me six months ago. Liza broke up with me because she felt like we've been distant because we've been so busy. As much as I hate to admit it, I was feeling it on my side too… She's the best girl ever… I always say this to people… Like, there is not a bad bone in her body which is why it's not fair that she feels not the best sometimes."
He had big plans for his relationship with Liza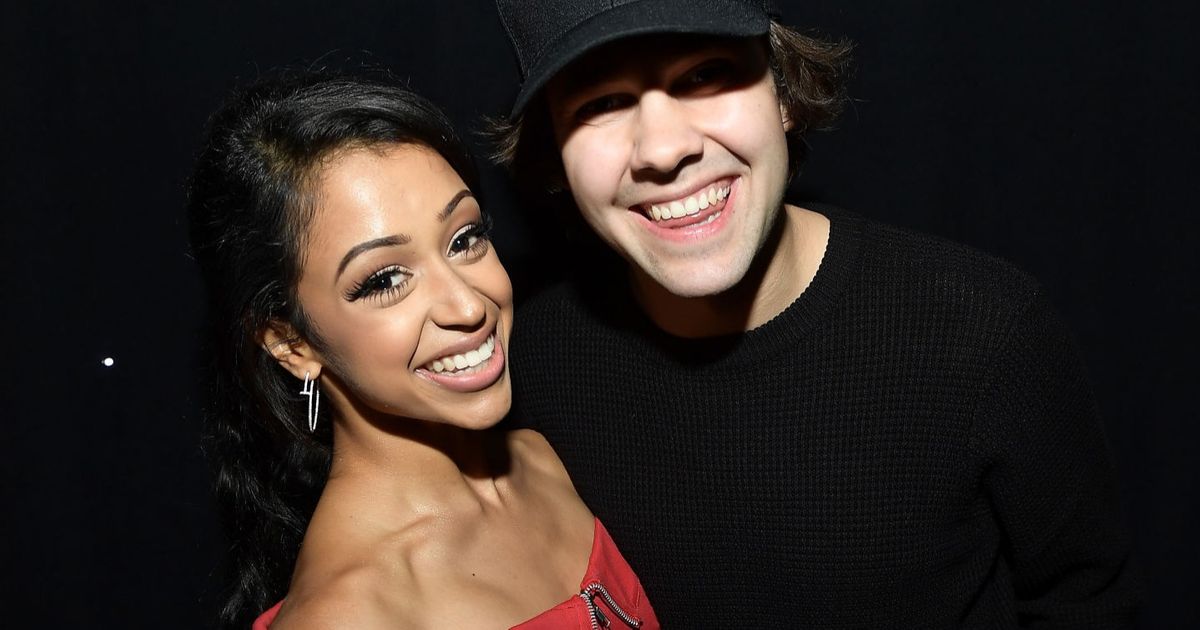 David thought that he had met his soulmate when he started dating Liza. He wanted to spend his whole life with her. He'd stated in his 1st anniversary message;
"This picture looks like we've been happily married for over 50 years and successfully raised 9 extremely intelligent children."
After the breakup, a source close to David talked to Hollywood Life about David's plans for the future with Liza. The source said;
"He had big dreams for his life with Liza and now that they have split, that is all in jeopardy. He mentioned in a podcast just July last year that he wanted to have kids with Liza. He is not giving up hope of a family with her one day too."
He got a divorce from Jason Nash's mother after one month of marriage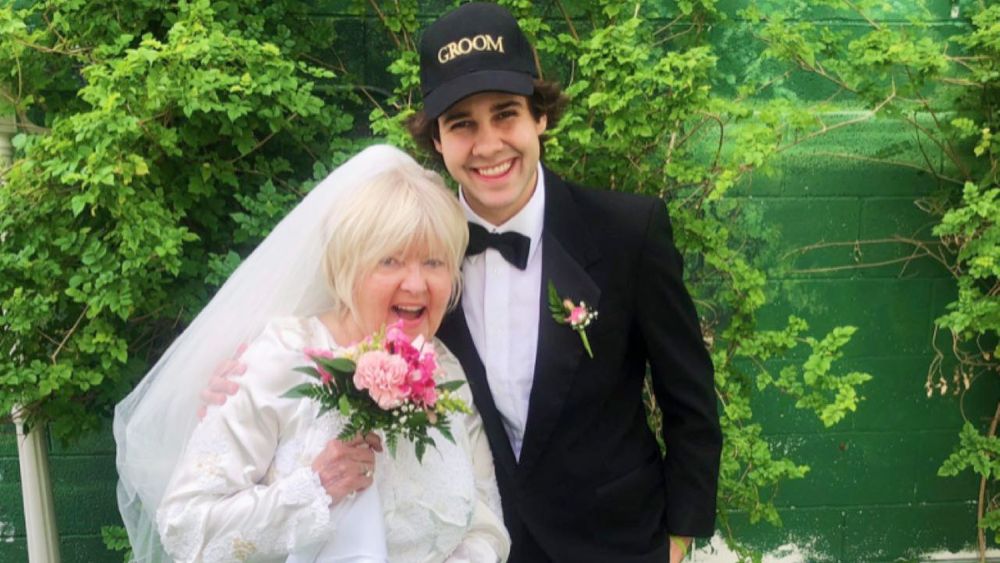 David's decision to marry Jason Nash's mother came after Jason told him that he will never have an ex-wife because no one would ever want to marry him. Jason made the statement in retaliation, after David said in one of his vlogs that Jason's children loved his ex-wife's boyfriend more than they loved him.
David flew out to Boston to marry Jason's mom so that he would be Jason's stepdad. He proposed to Lorraine, and she went with the idea. A few hours later, the couple flew to Vegas, and got married at the Little White Chapel Tunnel of Love. Shortly after the ceremony, the couple headed to Hawaii for their honeymoon.
Sadly, the union between David and Lorraine lasted slightly shy of a month. David petitioned for dissolution of the marriage at the Los Angeles Superior Court. According to Entertainment Tonight, David left the following message for Lorraine;
"We have tried so hard to make things work. Sometimes in life you just aren't enough for someone; no matter what you do for them or what you try to be. Lorraine, you have been my light, my muse and my confidante. You've taught me not only how to love myself. We will continue to love and support one another while being great friends and parents to our children."
He is rumored to be dating his assistant Natalie Mariduena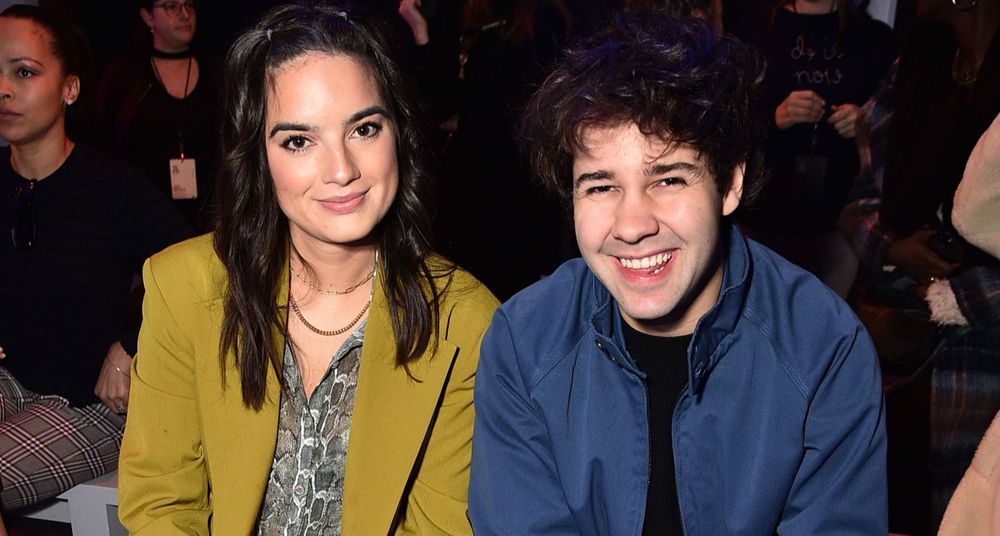 David hasn't confirmed another relationship after breaking up with Liza, but fans have suspected for a while that he is dating Natalie Mariduena. Dobrik and Natalie have been friends since they were kids, and they are still close up to today.
Dobrik has admitted that he once had a crush on Natalie, but he never told her about it, and so they never dated. He confirmed in a Clevver News interview in December 2019 that he isn't dating Natalie:
"I'm definitely not [dating Natalie]. Nobody in my friend group is actually dating my assistant Natalie, which is kind of a heartbreaker to a lot of people."
David might not be dating Natalie, but one of his friends Toddy Smith might be dating her. The rumors started when Dobrik posted a series of texts sent by Smith to Natalie in which Toddy suggested that he had feelings for her.
Natalie and Smith stated that the texts meant nothing, but in a subsequent bloopers video posted by David, Smith admitted to having a thing for Natalie.
David thought that he would be deported after President Trump threatened to do away with the DACA policy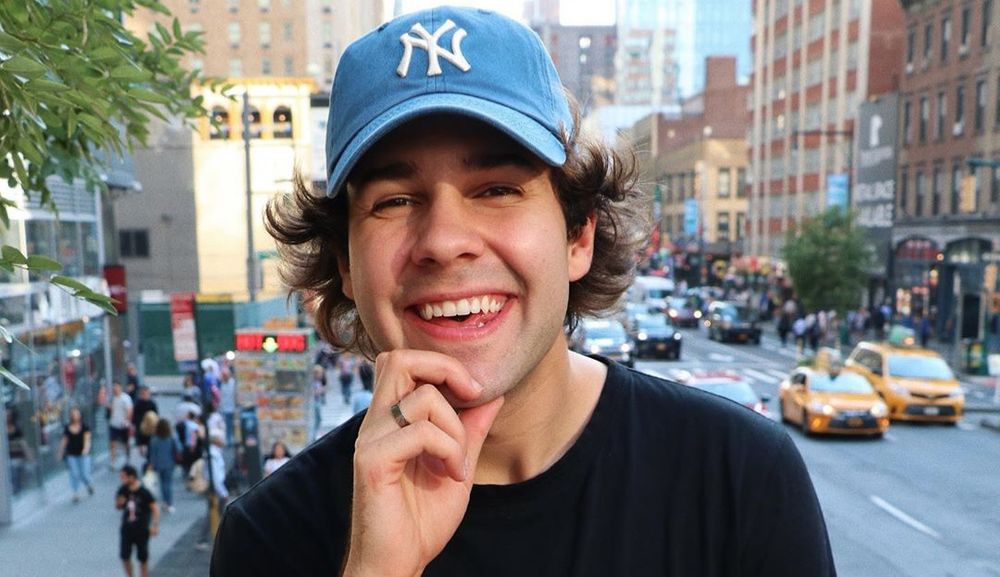 David Dobrik was born on 23rd July 1996 in Slovakia. Dobrik's family moved to Illinois when he was six years old. He grew up alongside three siblings: Toby, Esther, and Sarah. Dobrik was protected from deportation under the DACA immigration policy because he arrived in the United States as a child.
However, Trump's move to end the DACA policy in 2017 led to fears that he might be deported. In 2017, David tweeted;
"I paid $400,000 in taxes last year and all I got was a free trip back to Slovakia #DefendDACA."
At the time, David was still dating Liza, and fans suggested that they get married to protect him from deportation. David responded by stating that marrying someone wasn't the best solution. The threat of deportation now seems unlikely, but the end of the DACA program could complicate the lives of people living under the program.
The matter is currently in the hands of the US Supreme Court. On 12th November 2019, The New York Times stated the following about the questions that will be raised after ending the program. Adam Liptak wrote:
"Chief Justice Roberts added that both the Obama and Trump administrations have said they would not deport people eligible for the program, meaning that the main practical questions if the program is ended would be their ability to work legally, obtain driver's licenses and the like."
He is quite a nice guy but not everyone thinks of him that way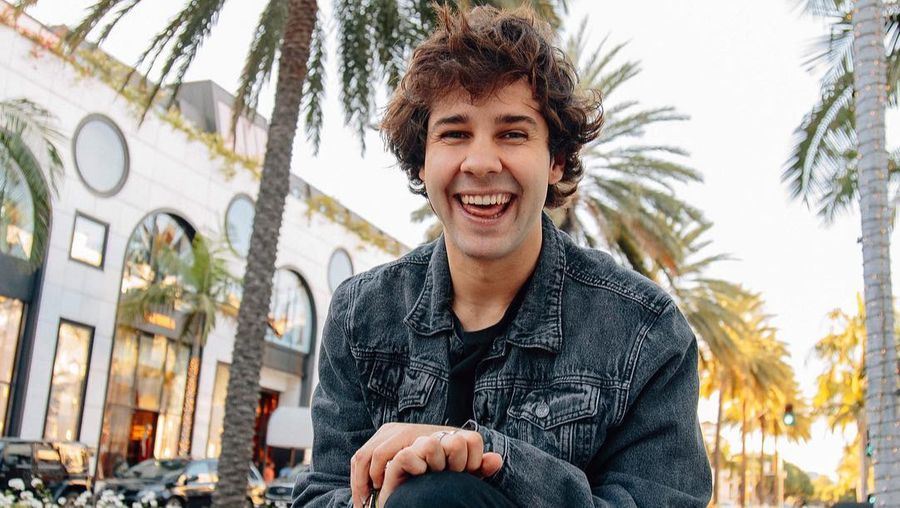 David Dobrik is a pretty nice guy. He has avoided the controversies that are synonymous with most internet personalities. Perhaps his most controversial moment was when he called Logan Paul a sellout.
However, David isn't a nice guy in everybody's eyes. Big Brother contestant Trisha Paytas once compared him to serial killer Ted Bundy. She stated in a deleted video that David was a horrible person while referring to a joke that Jason Nash and David made about her. She stated;
"I used to think [Dobrik] was so charming in the same way Ted Bundy was charming, I guess. I mean, everyone thought he was charming, too. He turned out to be a serial killer."
Paytas realized that she had maybe gone too far, and in a later video she said, "I don't think David is horrible. I think he just doesn't think sometimes."
He had planned to quit vlogging after making his 420th video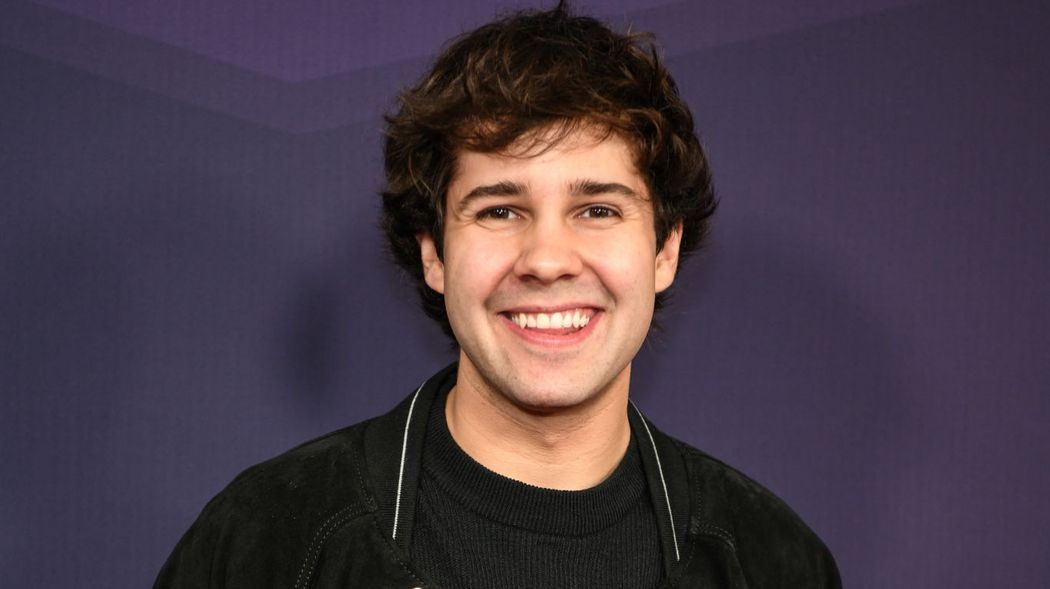 David Dobrik has done any type of prank and challenge video that you can think of. He has tons of videos on his YouTube channel, and in February 2019, he announced that he would be slowing down on posting videos because of his health, and to pursue other opportunities. According to Tubefilter, he said;
"I want to take more meetings for things, I want to say 'yes' to other opportunities, but I can't because I'm literally, like, constricted by videos… I just want to have more free time to make more stuff. I got to bed at 7:00 AM when I'm editing because I can't do anything else. I just need to be on a healthier cycle."
In December 2018, Dobrik revealed that he'd planned to stop vlogging after he made his 420th video. He'd met with Netflix to pitch an idea for a show, but Netflix didn't like the pitch. He, therefore, decided not to stop vlogging because he didn't have another job.