Statistics
Age:

23 years old

Date of Birth:

July 23, 1996

Birth Place:

Kosice, Slovakia

Horoscope:

Leo

Full Name:

David Dobrik

Occupation:

YouTuber, Vine Star, Actor

Height:

5 ft 6in

Nationality:

American

Ethnicity:

Caucasian White
About David Dobrik
David Dobrik is an American YouTube Star, Social media sensation, and actor. You may know him from the flair he depicts in the former six-second sharing app, vine -where he was able to attract a massive following before it was shut down in 2017.
He shifted his attention to YouTube where he would go on to share his hilarious videos with his fans. Although he started his YouTube career by featuring in other popular YouTubers channels, Dobrik has over the years managed to build himself a notable audience under his name.
As of June 2019, he flaunts of a whopping 12 million and 5.4 million subscriber count in his main and Secondary YouTube channels, respectively. Did I say that this phenomenal internet sensation was only 22 years old? Yet, he has managed to build himself a successful and sustainable career that many other YouTubers could only dream of.
David Dobrik is the pillar behind the popular YouTube ensemble, The Vlog Squad. He often features his friends and other internet sensations such as Gabbie Hanna, Liza Koshy, Jason Nash and many others in his YouTube Vlogs.
Well, such talent is hard to go unnoticed, and David Dobrik is no exception. He has been nominated for several awards, some of which he has emerged victorious. Among the awards he has won include the 2017 Shorty Awards for Vlogger of the Year, 2017 Streamy Awards as the Breakout Creator of the Year, and the 2018 Shorty Awards for the YouTube Ensemble: Vlog Squad.
Let's take a sneak peek into this internet sensation life and get to know him better.
David Dobrik's Bio
Dobrik was born on 13th July 1996, in Kosice, Slovakia but later moved with his family to Chicago, USA. He is protected by the Deferred Action for Childhood Arrivals (DACA) –which allows some individuals with an unlawful presence in the US after being brought as kids to become eligible as US citizens.
Dobrik belongs to the Caucasian ethnicity and has Leo as his Zodiac birth sign.
There's not much information revealing about his parents. However, it is clear that he has siblings since he often features them in his YouTube Channel. He has three siblings, Toby, Sara, and Esther.
To overview his education, Dobrik attended Vernon High School but later dropped out. Although he attended no college, Dobrik never regrets it. In a recent tweet celebrating his one million follower mark, he credited Vine for success and revealed that were it not for the Vine Platform, he would 'still be back on some farm in Illinois raising cattle, or worse, still going to college.'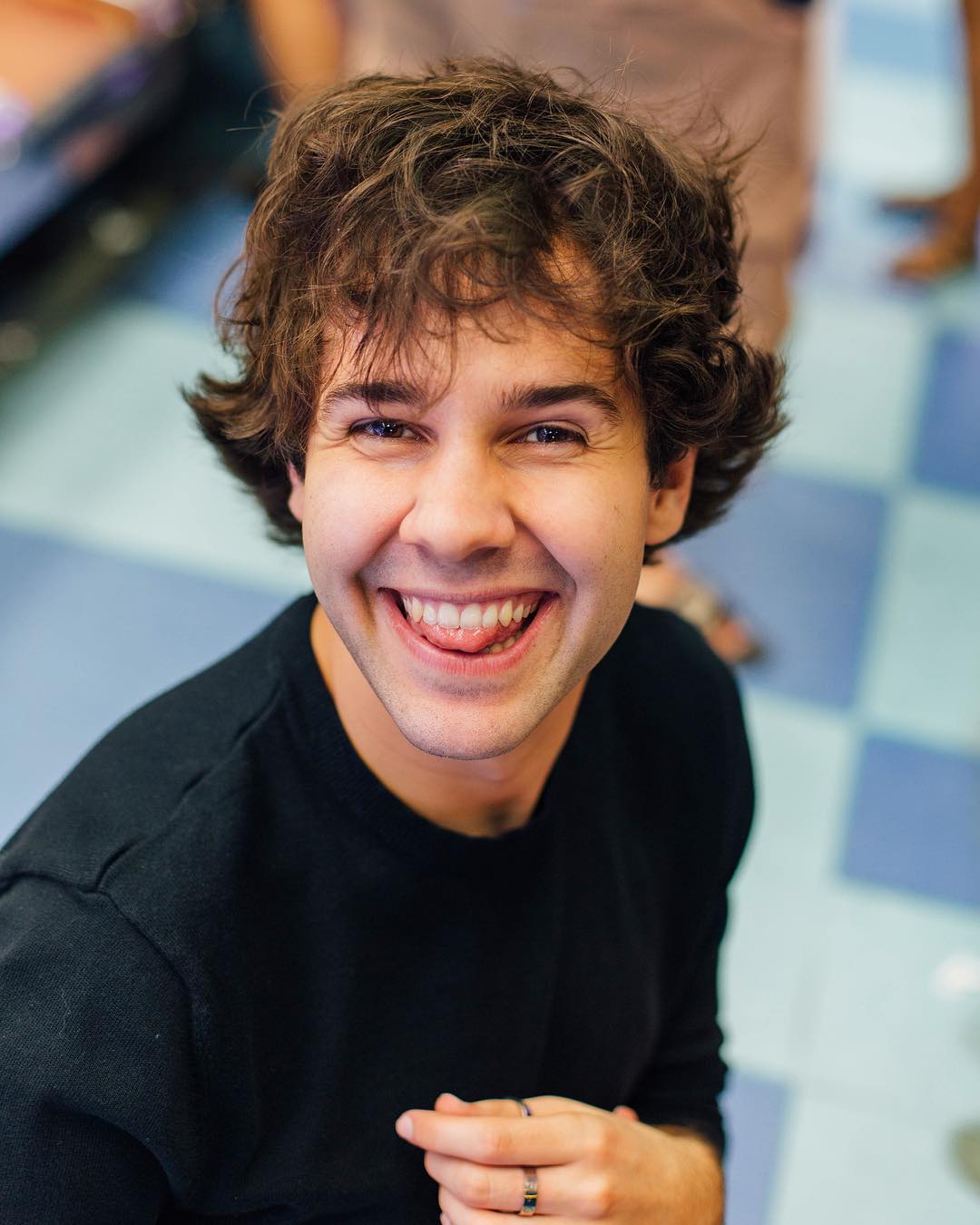 David Dobrik's Career
David Dobrik's online journey dates back to 3rd of April 2013 when he uploaded his first vine video. He was soon able to stand out on the platform because of his rather creative persona and his comic skits.
With his skills, he was able to make successful collaborations with other vine stars such as Gabbie Hanna, Brandon Calvillo, and Alex Ernst. By the time the vine platform was shut down in 2017, Dobrik had earned himself a cool 1.3 million total fan count.
While still a member of the vine platform, Dobrik was a member of the YouTube group Second Class, along with other YouTubers. By the time their group came to an end in 2015, the channel had attracted a total of 18k subscribers.
Soon after, he launched his first YouTube channel David Dobrik and started uploading a series of vlogs. He would feature his former Vine collaborators in his vlogs –an act which contributed heavily to his popularity.
In August 2016, he launched his secondary YouTube channel and named it David Dobrik Too –and went on to post more blooper reels and challenge videos.
Recently, Dobrik has been attracting a lot of attention to his YouTube videos. This can be attributed to the high energy videos he posts three days a week alongside his YouTube ensemble; The Vlog Squad.
The term 'The Vlog Squad' which initially originated from his fans refers to the friend group that appears in his vlogs. There's no actual membership which means that they come and go, with no actual pattern. Among the members that make frequent appearances in his vlogs include Liza Koshy, Jason Nash, Josh Peck, and Gabbie Hanna –often referred to as the 'vlog squad.'
There's has also been other internet personalities who make guest appearances such as Jeffree Star, Casey Neistat, Tana Mongeau, Emma Chamberlain, and Logan Paul among others.
Dobrik acts as the De facto leader of the group and is often viewed as the center of it. So great has been his works, such that besides winning multiple awards, he has been named as one of the '10 Social Media Personalities Making the Most Noise' by the PAPER Magazine alongside Trisha Paytas, Jaboukie Young-White, and Bretman Rock among others.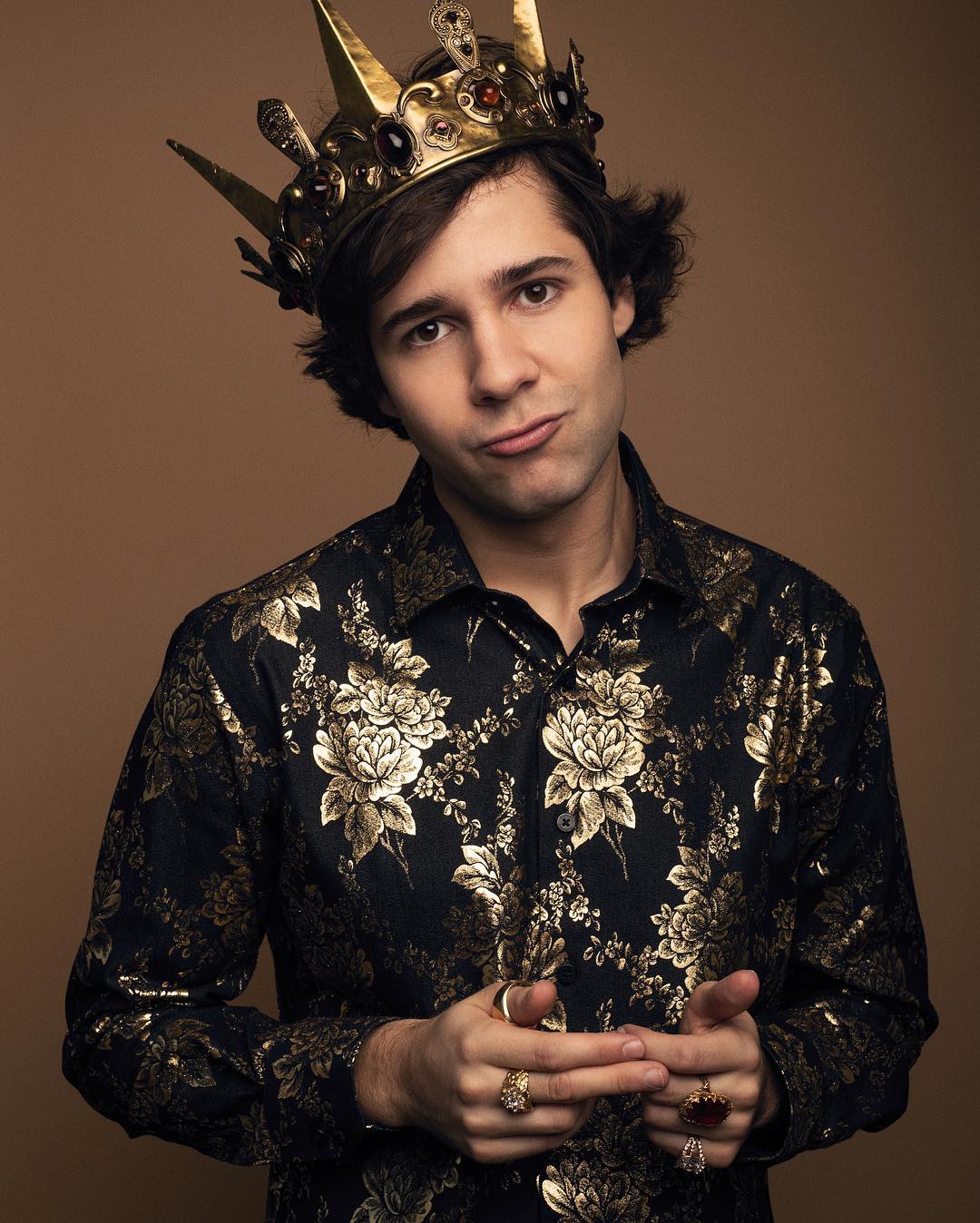 David Dobrik's Personal Life –Who is his girlfriend?
David is known to have the talent to make you laugh, even in your lowest moments. It is a well-known fact that a majority of his fans subscribe to his social media platforms to know him better. His handsome looks also explain why he is specifically popular with his female fans.
Delving into his relationship particulars, Dobrik is probably single at the moment. However, he has previously been in a long-term relationship with actor and internet personality, Liza Koshy. The two, who had been in a relationship since late 2015, made an adorable couple until they decided to part ways in mid-2018.
Much to the disappointment of his fans, Dobrik posted a long breakup video alongside Liza Koshy on 5th June 2018 –explaining that they were no longer together. It is, however, clear that the two have decided to remain friends.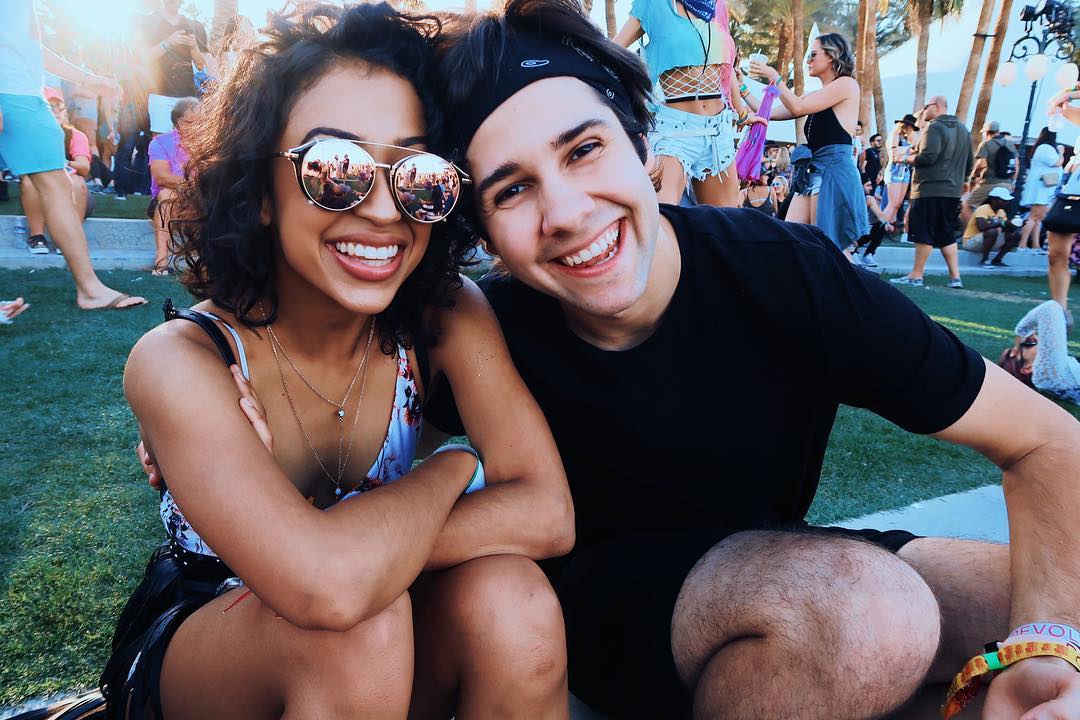 David Dobrik's Net Worth
Age is no limit when it comes to the successful online Career David Dobrik now runs. With time, he has managed to build an online empire that other vloggers could possibly 'only dream of.' He is reported to pocket more than $400, 000 per year from his online stunts. As of 2019, David Dobrik has an estimated net worth of $4 million.
Also Read: Danny Gonzalez – Bio, Facts, Love – Married Life, Net Worth & Early Life