Statistics
Age:

15 years old

Date of Birth:

August 14, 2004

Birth Place:

Plano, Texas, US

Horoscope:

Leo

Full Name:

Marsai Martin

Occupation:

Actress, Executive Producer

Height:

4 feet 11 inches

Nationality:

American

Ethnicity:

Black African-American
&nbsp
About Marsai Martin
If you have been an avid follower of the Black-ish American sitcom TV series, Marsai Martin is probably no new face. Starring as Diane Johnson, Marsai has been able to dominate throughout the TV series, repeatedly winning the hearts of millions of fans all over the globe.
Now in her early teen years (barely 15), Marsai is already taking over the entertainment industry. Despite her young age, she is the co-founder and face of Genius Productions based in Los Angeles –thanks to the seamless support of her parents.
As of 2019, Marsai has starred and produced the Universal Pictures comedy film titled Little. If all goes well, she is bound to make history as one of the youngest executive Hollywood film producers.
Besides these two debut television roles, she has featured in other TV projects including ''Unbreakable Kimmy Schmidt', 'The Mr. Peabody & Sherman Show', and 'Elena of Avalor' among others.
With her outstanding skills, it is no surprise that Marsai Martin has in several occasions been nominated for major awards, some of which she has emerged victorious. Among the awards she has received include two 'NAACP Image Awards and Young Artist Award.
This phenomenal young star is no doubt a role model to many upcoming young stars. Read on to know more details relating to her life, including Marsai's early life, personal life, career life, and much more.
Marsai Martin's Bio, Education, and Early Life
Marsai was born on 14th August 2004 as Caila Marsai Martin in Plano, Texas, United States. She belongs to the African American ethnic background.
Despite her fame, not much is known about her early life. However, it is clear that she is the daughter of Joshua and Carol Martin. She has one known sibling; Cydni Martin who although isn't as popular as her, means the world to her.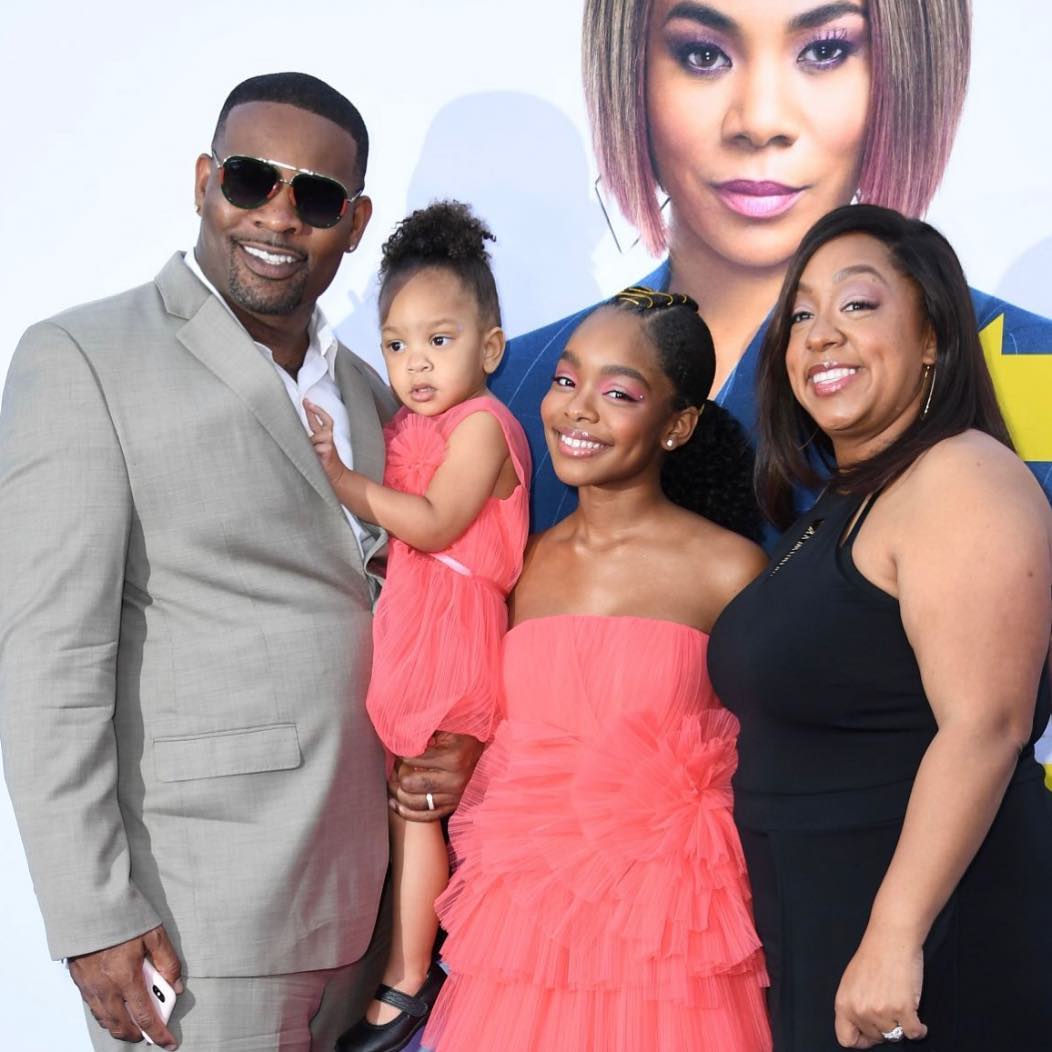 Details regarding her education history still remain largely unclear. As of 2019, Marsai is homeschooled so as to concentrate on her fast-growing career. Reportedly, she started her career at a tender age of five featuring in various TV commercials. In 2013, she relocated with her family to Los Angeles where she launched her now debut career.
Acting Career and Rise to Fame
After her family relocated from Texas to southern California, Marsai landed into a dozen TV projects –among which included a brand new role at the ABC pilot series, Black-ish. Reportedly, the producers had auditioned over 100 people, but after Martin read her lines alongside a fellow actor named Miles Brown, they knew they had found their perfect match.
Through the series entire 5 seasons, she would display exceptional skill which was unlike any girl her age. When asked about Marsai, Black-ish creator Kenya Barris described her as 'a little ball of talent wise beyond her years'. Whether talent or skill, she no doubt surpassed everyone's expectations which led to her being nominated for numerous awards and nominations.
Marsai Martin was nominated to six NAACP Image Awards and two screen actors Guild Award under 'Outstanding Performance by an Ensemble in a Comedy Series'. She eventually grabbed two NAACP Image Awards and one Young Artist Award. Even so, that was just but the beginning of her awe to many, and she would continue to exceed their expectations.
Her victory acted as a stepping stone and she was soon cast into more roles which as you can guess, turned out successful. She has featured as the 'Young Girl on Tape' in the 2016 film 'Nina', as 'Melody Ellison' in the 2016 Film 'An American Girl Story –Melody 1963: Love Has to Win', as 'Hannah' in the 2017 film 'Fun Mom Dinner', and as 'Kira Anderson' in the 2017 short film, 'Lemonade Mafia'.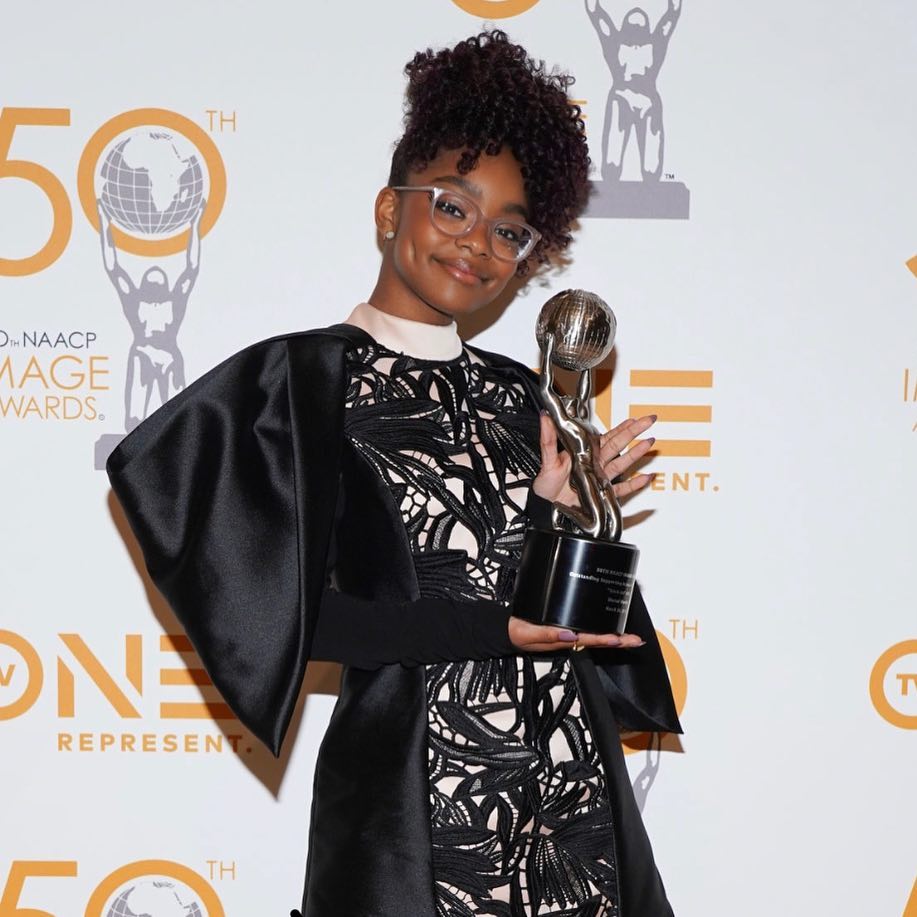 Recently, Marsai has become a media sensation following her achievement as the youngest person in Hollywood to have ever been an executive producer of a big capital film –in the entire history!
The result of her work is a comedy film, 'Little' –which tells a story of a nightmarish boss who wakes up in the body of her teenage self (the role she plays). Interestingly, the film got the idea from the Tom Hank movie. Her film, however, takes a whole different perspective (modern) with a twist in it.
Marsai Martin's Personal Life –who is her boyfriend?
Martin is no doubt a master of art in what she does -something that has achieved her global recognition. Barely 15, she has already achieved what most adults could only dream off. Beside her self-drive, part of her success can be attributed to the generous support she receives from her family.
Despite her fame, Marsai remains a normal kid in the family setting with chores to do and instructions to adhere to. Besides schooling at home, her parents try to keep her activities close to that of a kid from a normal household setting.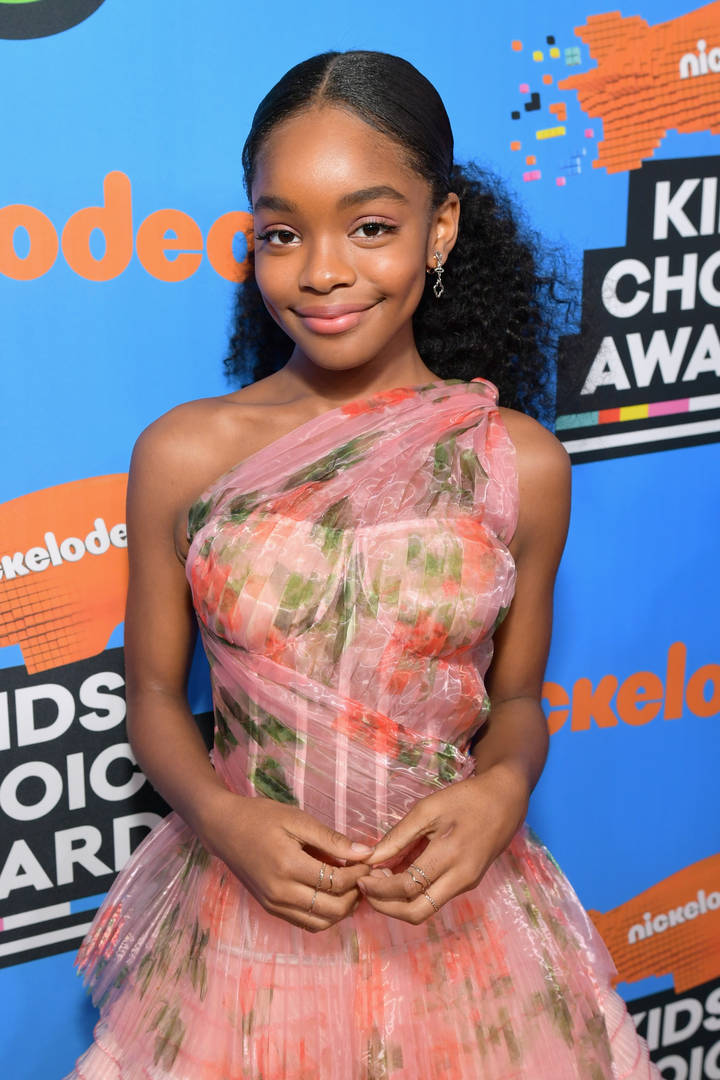 Boyfriend?
As of April 2019, Marsai Martin remains in no known relationship and is probably single. Following her rather engaging career, she probably intends to focus on growing her career. Furthermore, she is might be too young to be in any relationship. But we sure will keep you posted as soon as something new arises.
Online Presence
Following her widespread fame and success in the entertainment industry, we expect Martin to be very active on the various social media platforms. She flaunts of a massive audience, specifically on the Twitter and Instagram platforms.
Trivial Facts
Besides her acting career, Marsai likes to dance, sing, and play with her puppy.
Beyoncé remains her most favorite musician. Marsai had the chance of meeting her in 2016 at the White House Easter Egg Roll.
She is face and co-founder of Genius Productions located in Los Angeles.
Before her most recent production 'Little', her agents did not share her idea of being producer and she ended firing them altogether after they laughed at her.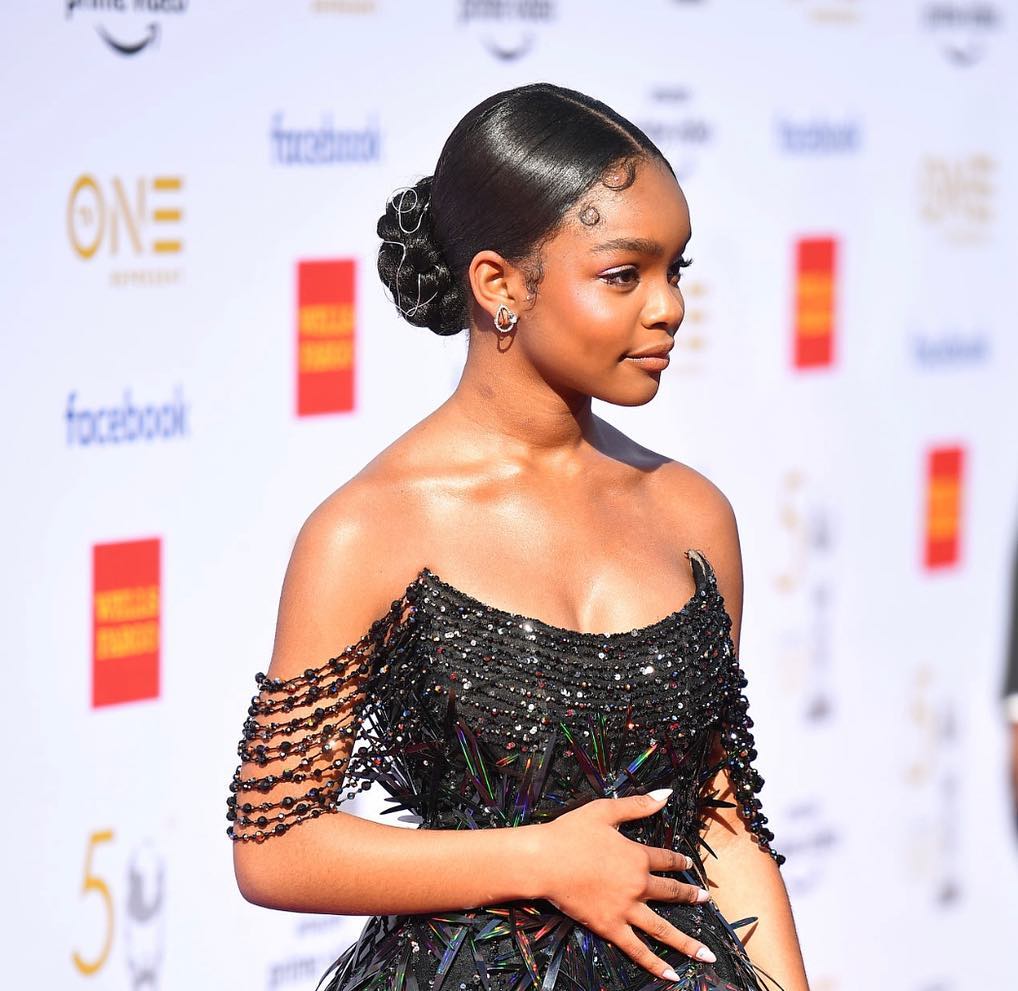 Marsai Martin's Net Worth
It is no secret that Marsai Martin is one of the most-talented actors of her age, and with that comes a level of command to financial power. She might be young, but the annual salary she drives to her account is no doubt a handsome one.
Since 2013, Martin has dominated the industry and has already set herself a record as the youngest Hollywood executive producer ever. Judging from the amount of money required to fund such a film, it is quite clear that she has amassed herself a fortune.
As of April 2019, Marsai Martin has an estimated net worth exceeding $1 million.
Also Read: Teala Dunn – Bio, Facts, Boyfreind, Net Worth & Family Life