Statistics
Age:

19 years old

Date of Birth:

August 14, 2004

Birth Place:

Plano, Texas, US

Horoscope:

Leo

Full Name:

Marsai Martin

Occupation:

Actress, Executive Producer

Height:

4 feet 11 inches

Nationality:

American

Ethnicity:

Black African-American
About Marsai Martin
Marsai Martin is one of the most promising young talents in Hollywood right now. Martin has been tipped to star beyond shining lights in the industry, such as Tracee Ellis Ross and Taraji P. Henson. Marsai is only 15 years of age, and she can count herself among the best in the industry.
The ever-smiling young actor means business, and she has already stated that her ambition is to become a legend. If you look at her achievements, you would be forgiven for assuming that she has already cemented her status as a legend.
This article will look at Marsai's rise in the industry, her record-breaking achievements, her dreams for the Black community, and her goals for the future.
She was destined to be a performer from a young age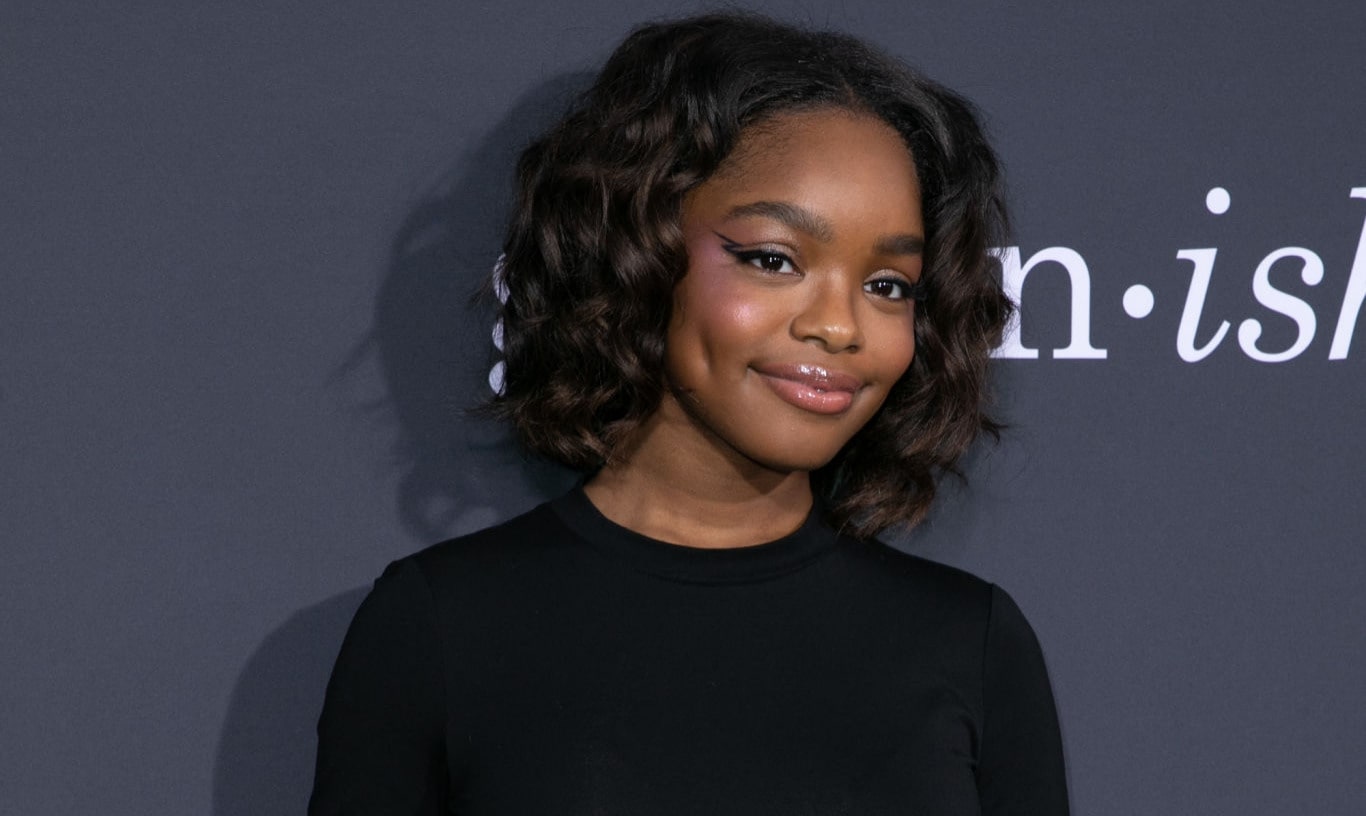 Martin's parents saw her potential from a very young age. Even before she could speak properly, Marsai tried to mimic her favorite entertainers. According to Marsai, performance is a trait that runs through her family. She told People;
"It just runs through my family, to be honest. I come from a very big musical, entertainment background. I would say, I was I guess a toddler when I actually found my passion, because when I was little I used to mimic all these movies and sing all this music that you wouldn't think a toddler would know. I would think my passion just started there and it just grew with me."
Marsai's introduction into the industry came via glamour shot coupons handed to her dad by a random woman. Marsai's dad used the coupons and signed Martin up to get her photo taken. Martin impressed the photographer so much that he offered an extra discount on the condition that Marsai's parents would distribute her photos to talent agencies.
The first three agencies rejected Martin, but the fourth agency signed her. According to npr.org, Martin's mom, Carol, said;
"Three of the four agencies said: 'We already have a girl who looks like that. Basically, 'We already have our little black girl. We don't need two black girls – we have our one… She has all the agents in a conga line around the room and they're like: 'We want to sign her!'"
Her breakout role came in the comedy Blackish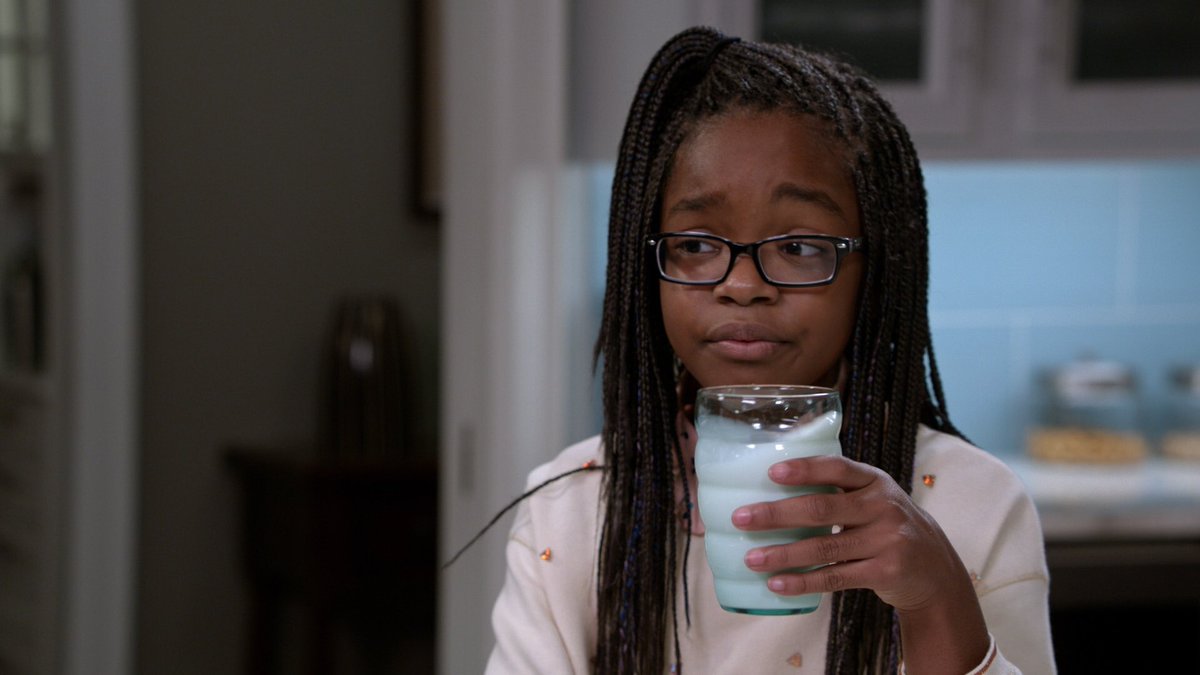 Marsai appeared in several commercials before landing the role of Diane in the comedy series, Blackish. She was cast alongside stars such as Tracee Ellis Ross and Anthony Anderson. The show is loosely based on the life of its creator, Kenya Barris.
Kenya revealed that he was impressed by Marsai from the very beginning. He marveled at how Marsai portrayed Diane's character with little prior acting training or experience. He told npr.org;
"From the moment we met her, it was this pint-sized little ball of talent with these amazing glasses. I do think there is a person who's been here before that speaks through her. And I think that comes out in how she channels Diane and how she channels these characters that she becomes."
Blackish gave Marsai her big break, but she didn't want to settle. She wanted to do more, and she pitched the idea to her agents during the show's season 1 break. However, her agents at the time advised her to settle and be satisfied with her role in Blackish. According to Marsai, her agents lacked ambition, and so she fired them. She told AP;
"They kind of just laughed at us. They didn't see the vision. But I think they didn't see it because they saw what I looked like: A little black girl that no one would want to see. So. We fired them."
Blackish also gave Marsai people who would influence her career massively in the future. It gave her another family that she could call upon whenever she needed advice. Martin told Instyle that she is very close to her co-stars, Tracee Ellis Ross and Yara Shahidi.
Marsai pitched the idea for the movie Little when she was 10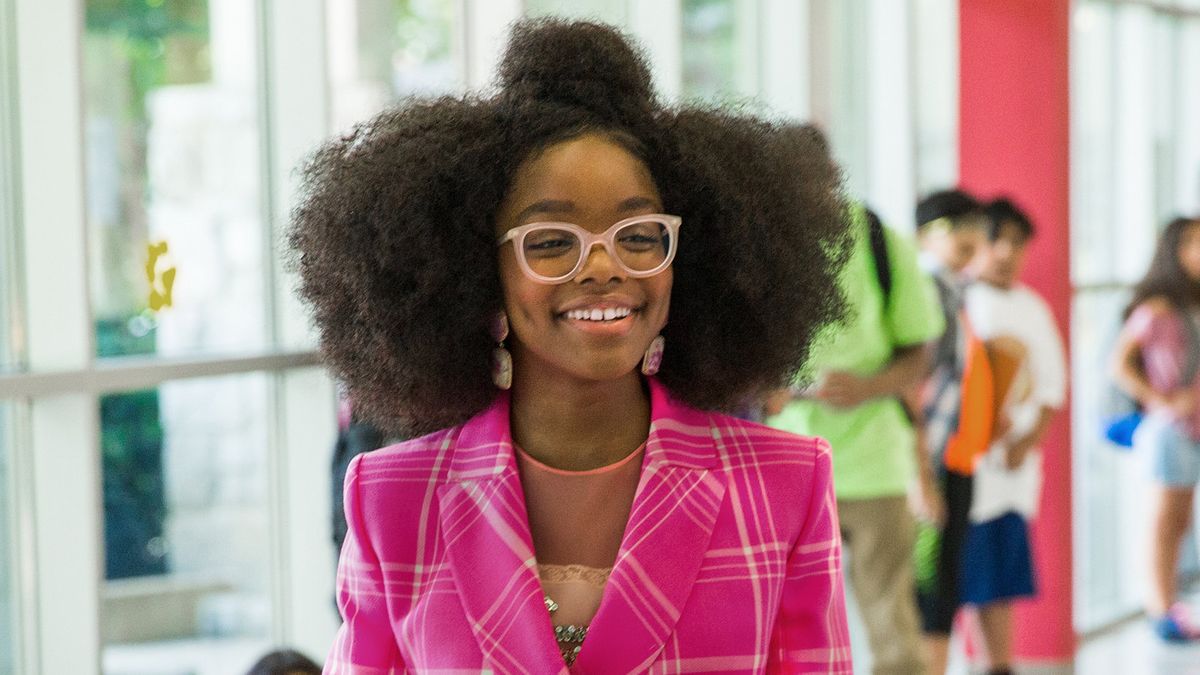 The idea to create the movie Little came to Marsai as she watched her mom's favorite film, Big. She thought of ways to make it more inclusive and to incorporate an African-American angle into the film. She wanted a film where African-American girls were included and portrayed in a different light than what she was used to seeing. She told MTV News;
"I only saw one Black girl that was in a Disney show that was shown for being the sassy, coocoo, that type of girl … Even in reality shows how they look at Black women like they're the monsters: snatching wigs, and weaves and wigs, weaves and wigs, basically, and throwing water and stuff. That's how the people see us often, as we are the enemies of things. I wanted to change that because that's not a good example."
Marsai came up with the idea for Little, and she pitched it to her parents. Marsai's dad then approached Kenya Barris with the idea, and they went over it at a Waffle House. Martin initially thought that Barris wouldn't listen to her pitch, and she was surprised when he embraced it. Kenya told npr.org;
"She said, 'Well a lot of people tell me I kind of remind them of Gabrielle Union or of Taraji P. Henson. Well, remember that movie called Big? I want to do a movie called Little?' And I was like, 'I'm going to stop you right there.' Nothing more needed to be said."
Universal Pictures took over Marsai's idea, and they helped create the movie. Marsai starred in the film, and she was also an executive producer. In doing so, Marsai became the youngest executive producer in the history of Hollywood.
Marsai incorporated some of her experiences in the movie Little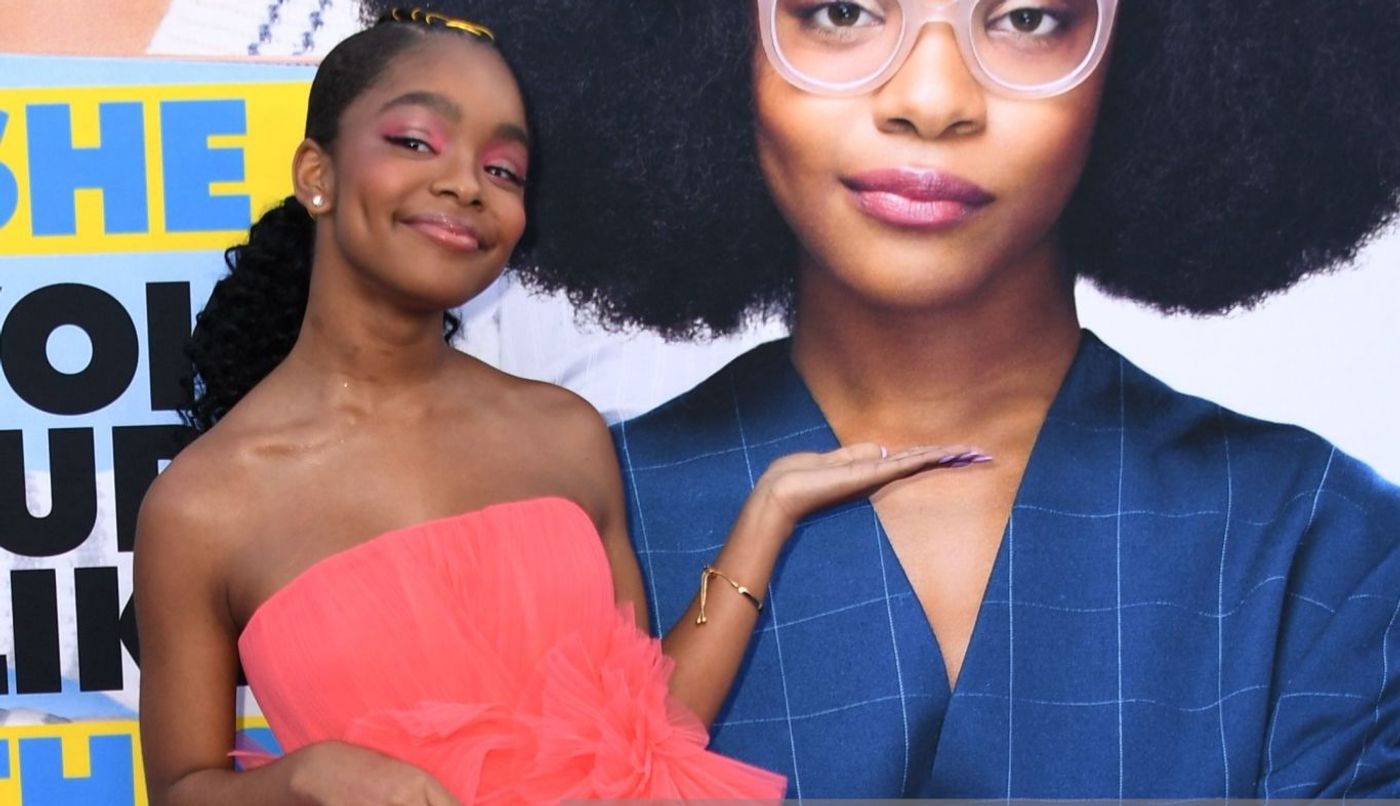 Marsai impressed Kenya Barris so much with her pitch that he gave her the freedom to incorporate anything she wanted in the film. It gave her the freedom to impose all of her ideas in the film, and she didn't hold anything back. Marsai told Essence;
"Kenya said I have the freedom to do whatever I want. At the time, I was nervous to say what I meant or say what was on my mind. Everything was kept in, but when he said that it was very relieving – and that's when I took the journey to make this a thing."
One of the things that Marsai incorporated into the films was her life experiences growing up. Marsai experienced bullying because of her looks, and she wanted to portray the effects of bullying in the film. She told Fast Company;
"I've been through that before, being the only black girl in the school that has glasses on. The audience will understand something that's very authentic, and that's all that I want to create."
Her aim is to inspire young people and to promote diversity in Hollywood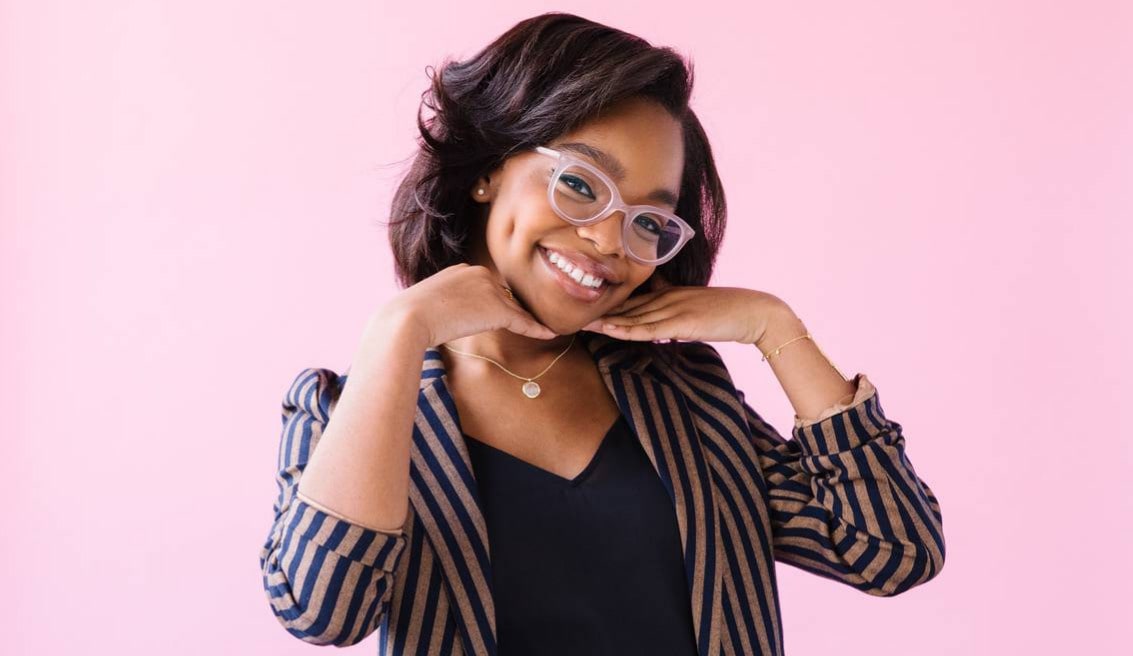 Marsai wants her achievements to inspire young people to go for the things they want to achieve. Martin's parents encouraged her to do anything she wanted to do from a young age, but she admits that she suffered from self-doubt. It wasn't until she achieved all of her success that she realized that there was no need to keep her ideas hidden.
Martin knows that many young people suffer from self-doubt, and she wants to inspire them to become successful. She told Instyle;
"I like to think of it myself as being the first to lead a bunch of people [down this path] in the later future. I'm just trying to be an inspiration for young girls, young boys, and adults, to show them that they can do anything at any age. That's what it's really all about."
Marsai also wants to see more diversity in Hollywood. Diversity was one of the reasons why she created Little, and she wants to see more diverse films. She told Teen Vogue;
"I hope that [in 21 years] we won't even have to be a first anymore: first black woman to do this, or first black male, or first black male, or first woman to do that. I hope that we always have diversity, that we have equality and representation every step of the way."
She is the founder of Genius Productions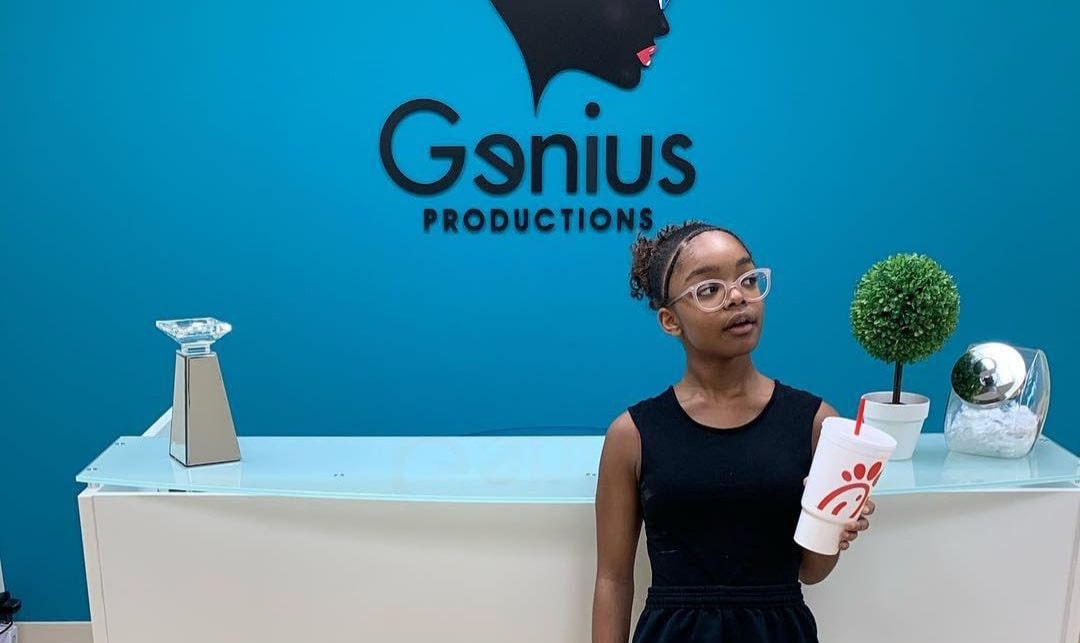 Marsai formed the production company, Genius Productions, alongside her family. She sees the company as a means of giving black people an opportunity to appear on screen. Marsai told People;
"We wanted to make the production company so other young, black girls, and just people in general that look like [me] can relate to themselves on TV, because we don't have a lot of inspiration for people to look up to in the industry because, of course, they'll see us in a different way."
The company also serves to highlight the extent of Marsai's ambitions. Martin told Instyle that she wants to go down as a legend in the industry;
"I've said this before, but I want to be a legend. And now, holding the title of being the youngest executive producer in history, that just means I'm getting up there. This is just the beginning."