Statistics
Age:

35 years old

Date of Birth:

November 28, 1987

Birth Place:

Inverness, Scotland

Horoscope:

Sagittarius

Full Name:

Karen Sheila Gillan

Occupation:

Actress, Filmmaker & Former Model

Height:

5ft 10 (177.8 cm)

Nationality:

British

Ethnicity:

White

Children:

N/A
About Karen Gillan
Karen Gillan has been in almost every big movie you've watched over the past decade. The versatile actor made a name for herself when she played the role of Amy Pond in the British sci-fi series Doctor Who. Karen then made quite the impression when she appeared in the Scottish film titled Not Another Happy Ending in 2013.
In 2013, Gillan landed the role of Nebula in the Marvel superhero film Guardians of the Galaxy. She went on to play the role of Nebula in several Marvel films, including Avengers: Infinity War and Avengers: Endgame. In 2017, Karen landed the role of Martha in Jumanji: Welcome to the Jungle alongside Dwayne Johnson and Kevin Hart. She reprised the role in the 2019 film Jumanji: The Next Level.
Karen's professional resume is quite impressive, but this piece will deal more with who Karen is outside of her profession. It will detail her perspective on religion, her love for home, and the feminist ideals she holds dear. This article will also provide all the details about her relationships. She is currently single, but there is so much more to discover about her love life.
She was raised a Catholic but she doesn't practice any religion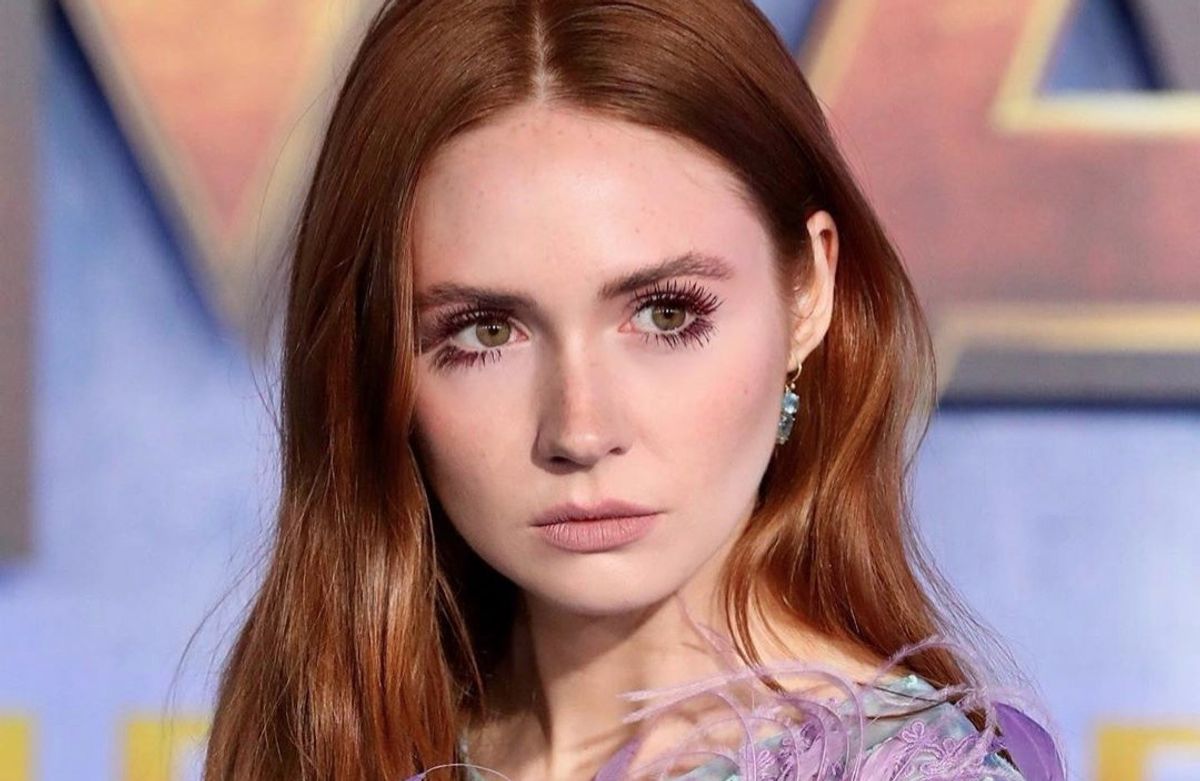 Karen Gillan was born on 28th November 1987 in Inverness to Marie and Raymond Gillan. Karen's dad worked in a center for people with learning disabilities while her mom worked in Tesco. Karen was raised in a Catholic home, but her parents were nevertheless supportive of her odd horror movie interests.
Karen told The Guardian that Raymond allowed her to cover him in ketchup as she made amateur horror movies at home. Religion isn't something that really appealed to Karen, and she didn't get christened. She told Herald Scotland that she believes that we are 'just minuscule dots in the vast cosmic emptiness of the universe'. She said;
"My family are Catholics but I haven't been christened and I don't practice any religion."
She might not believe in religion, but she is interested in horoscopes. According to her, horoscopes get it right most of the time. Her love for horoscopes might stem from the fact that she can't get enough of space and the stars. She told Herald Scotland that she would love to visit space sometime;
"This is genuine. I really want to go to space. And I think I might… Honestly, I just think it would be the most amazing experience."
The same publication asked Karen to summarize herself in five words and she said;
"Optimistic. Spontaneous. Laughy. Driven. And morbid. There's a small section of my brain that is… wearing dark eyeliner."
She fell in love for the first time when she was 18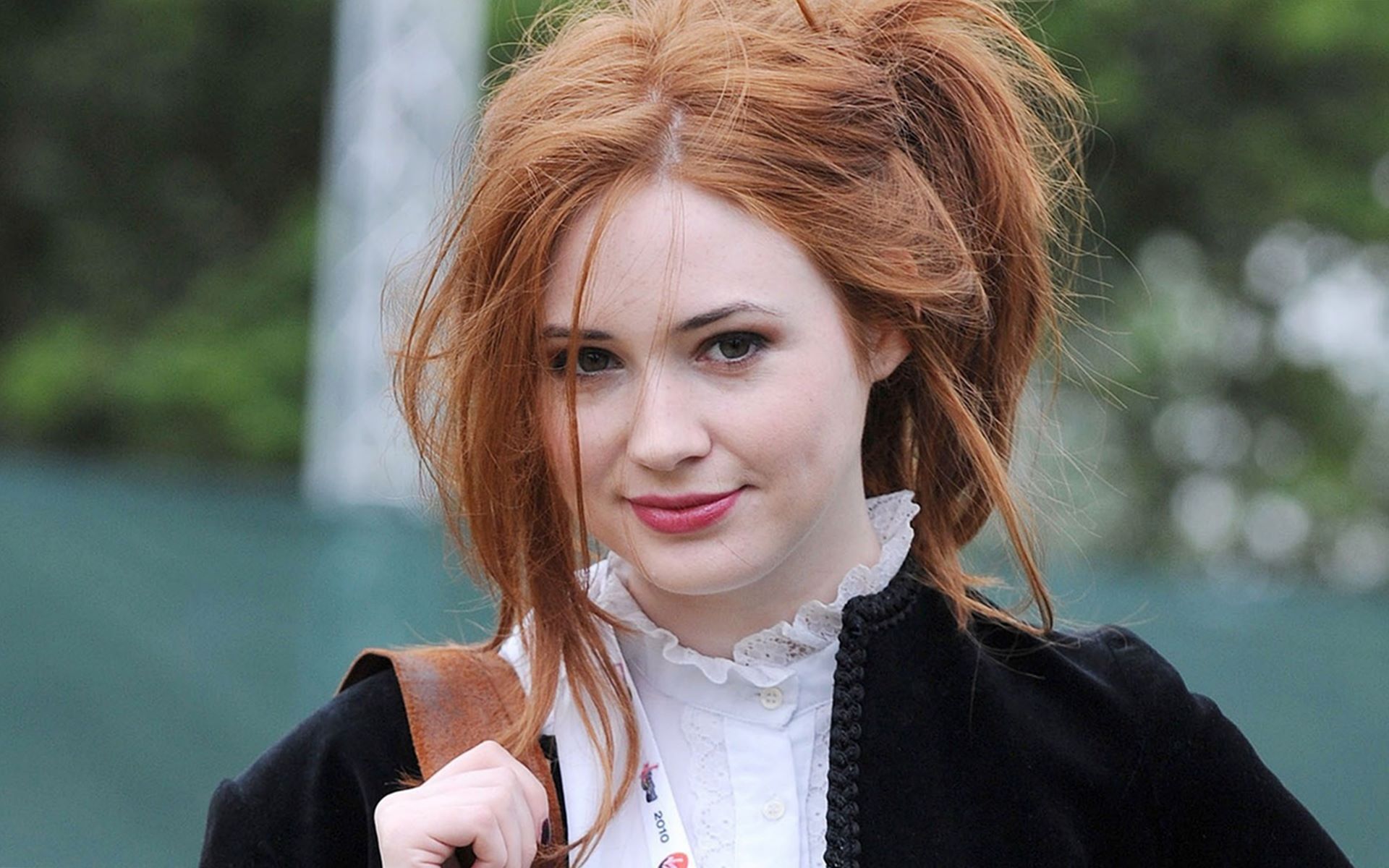 Karen describes the feeling of love as something like electricity coursing through your body. It's a feeling that she first felt when she was 18, and she refused to reveal whether she's ever felt such a jolt again. However, she did reveal that her career came between a relationship she had when she moved to the USA from Scotland.
She detailed the issues that came with a long-distance relationship on a podcast interview with Michael Rosenbaum;
"It's really difficult, the long distance thing is really difficult. You are just not present in each other's lives for so much of the time. I've never really had a formula for it but I think maybe a two week rule is quite healthy to remember what each other smells like and looks like. I think there's more of a reason to break up when you don't see each other but it's always horrible."
She went on to say that the most important thing in a relationship for her is to make each other laugh. Love and attraction fade over time, but the ability to make your partner laugh is what is needed to maintain a healthy relationship. She also told Cosmopolitan that she prefers her man to be more intelligent than her because she loves learning from her partners.
You might think that the simple solution for Karen is to date in the USA. However, she can't seem to wrap her head around the dating culture in the USA. She told The Telegraph;
"I'm so terrified by the prospect! Americans seem to go about it in a different way where they date loads of people at the same time… I'm like, 'Are you kissing all of them?' I prefer the UK way, where we just drink near each other and no one knows if it's a date or not."
Karen has been linked with actors such as Andrew Brooke and Matt Smith. She is also reported to have dated photographer Patrick Green for six years.
She dreams of having little Ginger children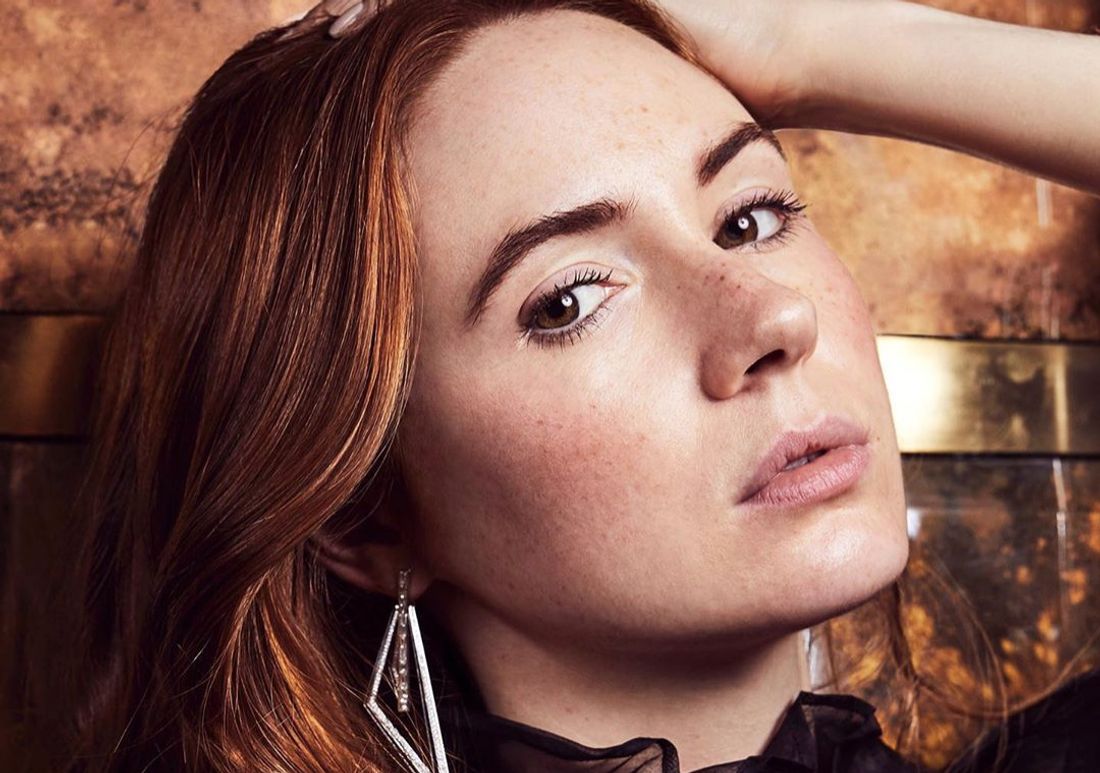 Karen Gillan dreams of being a mother one day. Specifically, she says that she would be satisfied with having little Ginger children running around the house. She told Michael Rosenbaum that she also hopes that her children inherit her love for horror flicks. Karen said;
"Of course, I need some little ginger children running around. I definitely want them, It's going to be hilarious. I think I would be a good mum. I feel like I would definitely be good at playing with the kids, like being one of them. I think I would start them off watching The Exorcist."
She lives in the USA but she still plans on moving back to Scotland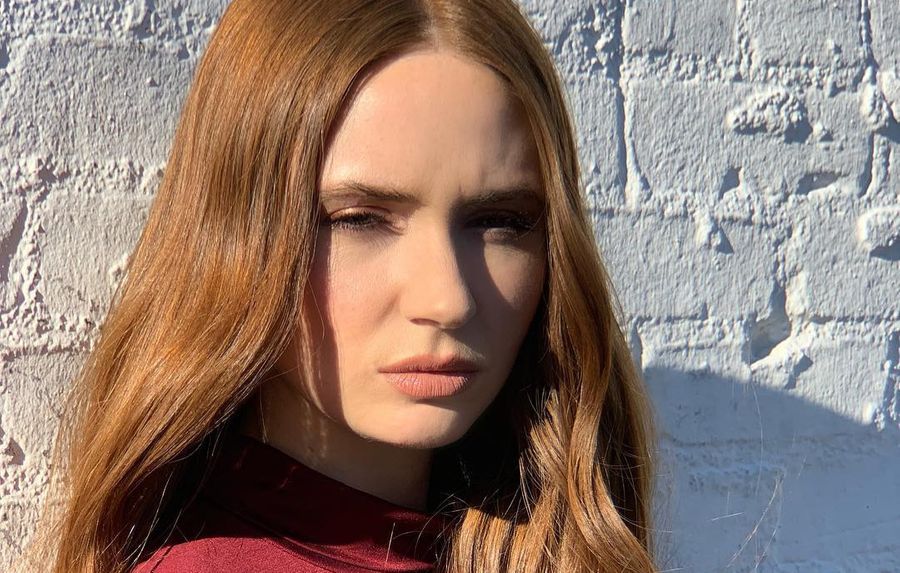 Due to her acting commitments, Karen splits her time between living in LA and in New York. However, Scotland is still her home at heart and she still plans on moving back there. Her love for her home town was on full show when she fought for the film, The Party's Just Beginning, to be set in Inverness instead of Glasgow.
The film offered her directorial debut, and she flat out refused to have the film set in Glasgow even though it was more convenient for the cast. She said that she wanted the film in the Scottish Highlands to highlight the plight of young men living in that region. She told The Guardian that a puzzling statistic encouraged her to do something for people of her hometown;
"… the suicide rate in the Highlands of Scotland was higher among young men than anywhere else in Scotland. And then I was like, why, when it's such an idyllic place to live? It's beautiful and we get tourists all the time, so the film was an exploration of that."
After directing and starring in the film, she pledged to support the cause for mental health awareness in Inverness. Karen plans to return to the Scottish Highlands later on in life to focus on being a writer.
She is passionate about gender equality and inclusivity in Hollywood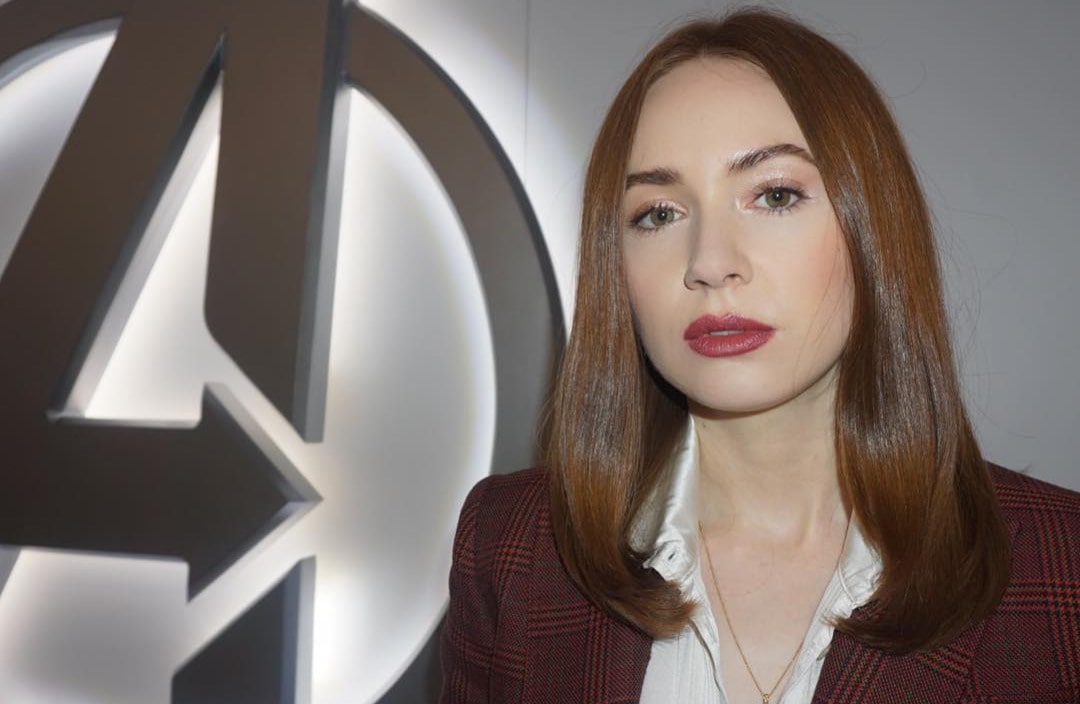 Gillan has always been passionate about gender inclusivity in the industry. She was among the celebrities who spoke out in celebration after a woman was cast to play the role of Doctor Who. She was also ecstatic when she landed the role of Nebula in Guardians of the Galaxy. Karen was happy because Nebula's role was different from what female actors were used to portraying. She told A Magical Mess;
"But this was totally different… My dad always told me to aim to be a Bond villain rather than a Bond girl."
Karen is still an actor, but she is now leaning mostly towards film production. She wants to see more women represented in this field as well. She told The Guardian;
"More female film-makers! The percentage is so low; everything is from the male perspective, although it's changing a little bit now."