Statistics
Age:

32 years old

Date of Birth:

November 28, 1987

Birth Place:

Inverness, Scotland

Horoscope:

Sagittarius

Full Name:

Karen Sheila Gillan

Occupation:

Actress, Filmmaker & Former Model

Height:

5ft 10 (177.8 cm)

Nationality:

British

Ethnicity:

White

Children:

N/A
About Karen Gillan
Karen Sheila Gillan is a Scottish actress, filmmaker and Director. She is best known for her notable role as Amy Pond in the BBC One series Doctor Who (2010-2013), and for her recurring role as Nebula in the Marvel Cinematic Universe film sequels 'Guardians of the Galaxy' (2014 & 2017), 'Avengers: Infinity War (2018), and 'Avengers: Endgame' (2019).
In 2017, Gillan cast the lead female role in 'Jumanji: Welcome to the Jungle', starring alongside Kevin Hart, Nick Jonas, Dwayne Johnson, and Jack Black.
For her outstanding work, she has received more than a dozen nominations to major awards, emerging victorious in a good number of them.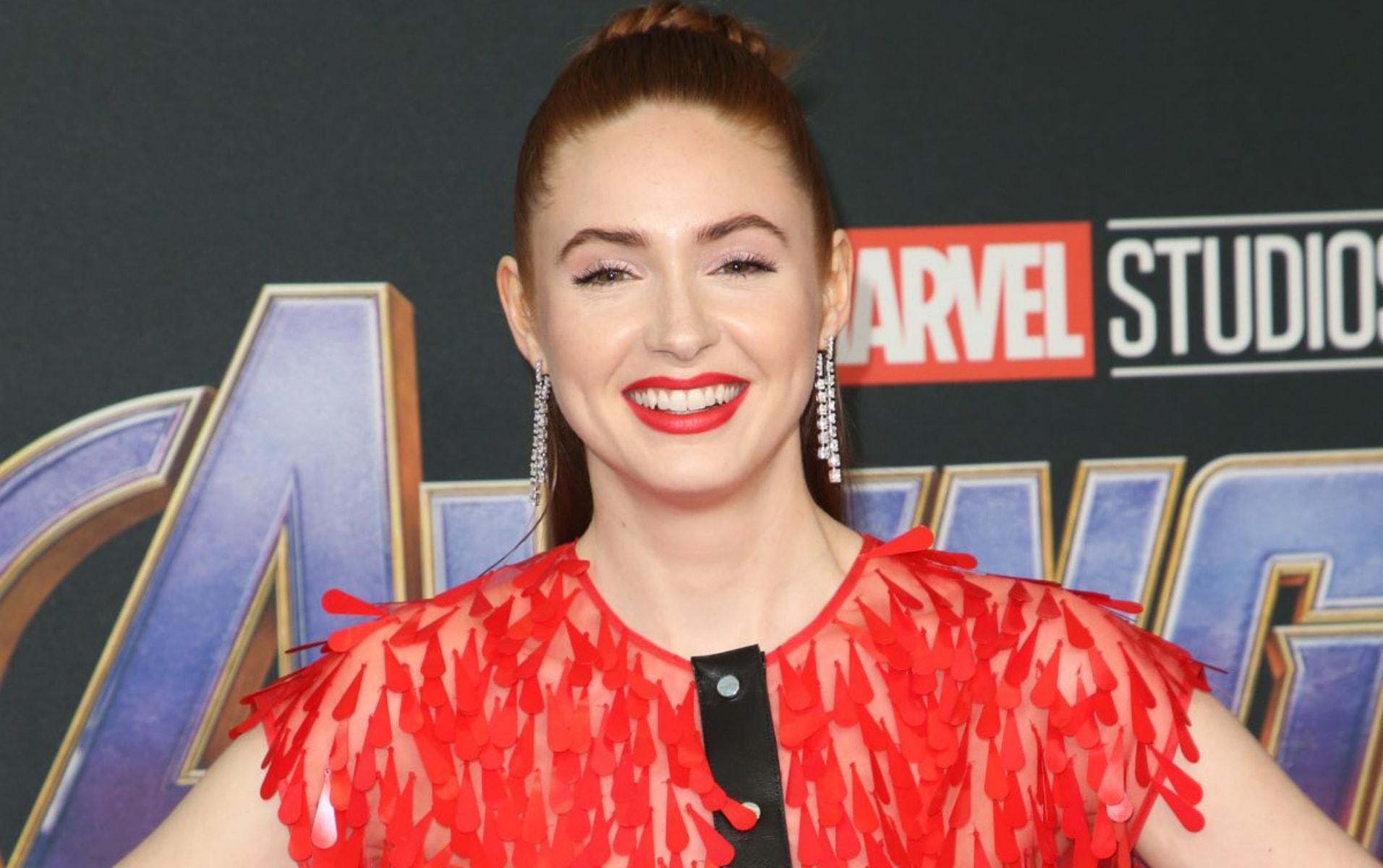 Among the awards Gillan has bagged include Young Scot Award (2011), SFX Award (2011) for 'best actress', Scream Award (2011) for 'Best Sci-Fi Actress', National Television Award (2013) for 'best drama performance-female' and Empire Awards (2015) for 'best female Newcomer' category, just to mention a few.
Read on to know more interesting facts relating to Karen Gillan, including her early life, rise to stardom, dating life, net worth and much more!
Bio, Early Life & Education
Karen Gillan was born on 28th November 1987, in Inverness, Scotland to her parents, Marie and Raymond Gillan. Being the only child in her family, there's no record of any siblings.
Reportedly, Karen developed an interest in acting from a tender age, joining multiple youth theatres in her locale, and exploring a wide range of productions while studying in Charleston Academy.
At the age of 16, she moved to Edinburgh where she completed an HNC Acting and Performance course at the Telford College. Wanting to pursue her acting career further, she studied under a well-known theatre director, Scott Johnston at the performing Arts Studio in Scotland.
When she turned 18, Gillan moved to London to further her studies at the Italia Conti Academy of Theatre Arts drama school. During her time at Italia Conti, she was spotted by a modelling agency who proposed a deal. Prior to her acting career, Karen modeled at the launch party of Nicola's Robert's Dainty Doll Make-Up Range which was aired in Robert's episode of the documentary, 'The Passions of Girls Aloud' (2008).
However, Karen later revealed that she would not quit acting to pursue the modeling profession. According to her, she enjoyed modeling but did not want to deviate from acting which had always been her main interest and goal.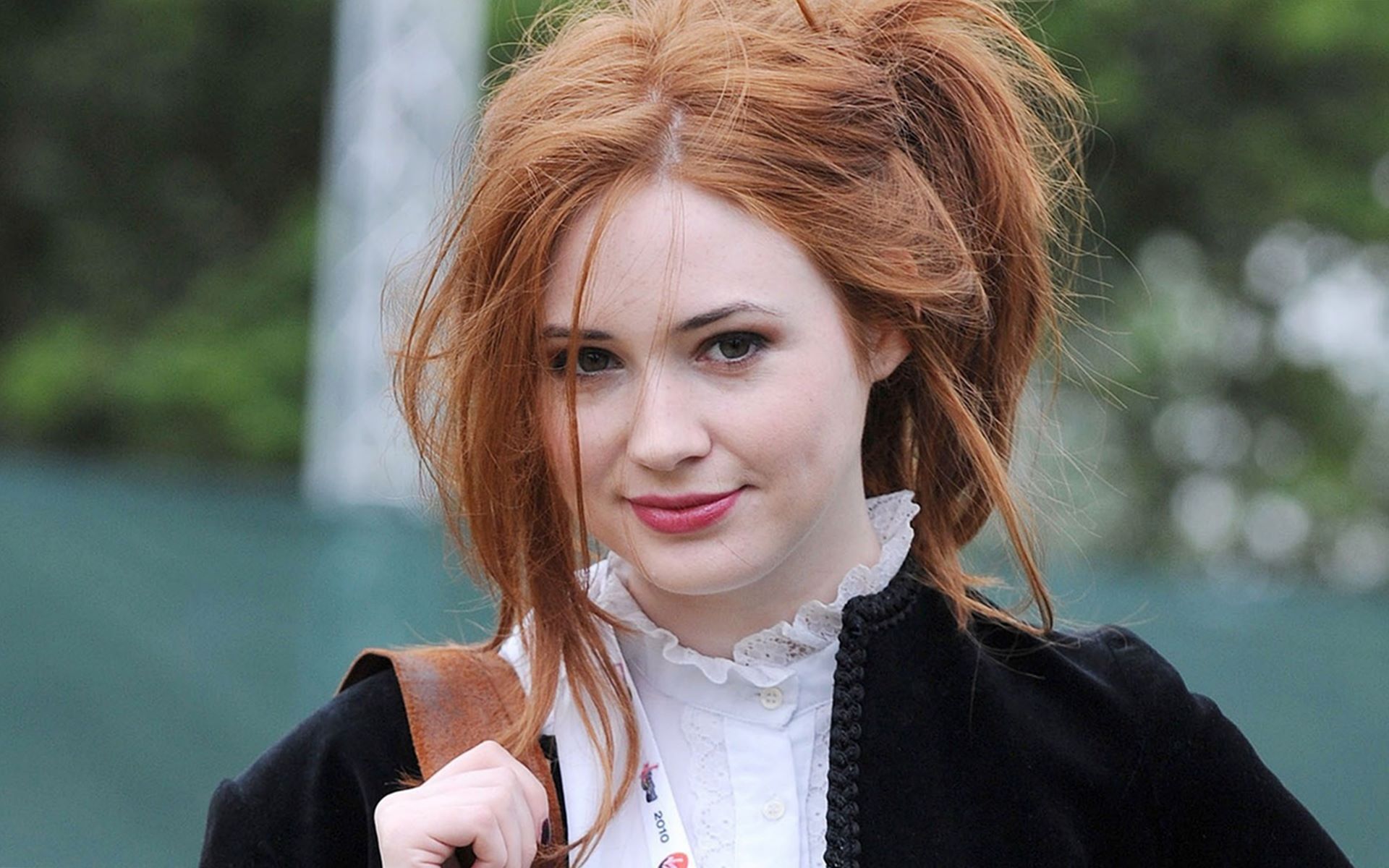 Rise to Stardom & Professional Life
Karen Gillan started her career in 2006 while still in Italia Conti, with a minor role in the TV series 'Rebus.' Two years later, she joined the ensemble of the sketch comedy series 'The Kevin Bishop Show', in which she was required to imitate several celebrities, among them Katy Perry and Angelina Jolie.
She also featured on TV casting a leading role in a horror project entitled 'The Well', which was broadcasted as a series of episodic short films on BBC Two, before later as a web series on BBC.co.uk.
However, Karen's breakthrough in her acting career came when she played as Amy Pond, the companion to the Eleventh Doctor, on the sci-fi series entitled 'Doctor Who' (2010-2013). Prior to casting the lead role, she had appeared on 'Doctor Who' portraying the role of soothsayer in series four episode, 'The Fires of Pompeii'.
After making her first on-screen as Amy Pond, her younger cousin Caitlin Blackwood took to portraying the younger version of the same character.
Gillan's portrayal of her role in Doctor Who was received with major acclaim and she won the 2010 Young Scot Award in the entertainment category. She would later reprise her role in the 2013 Christmas special, 'The Time of the Doctor'.
Also in 2010, Karen had a lead role in the horror movie 'Outcast' directed by Colm McCarthy. A few years later, she cast a leading role in yet another supernatural horror film 'Oculus', which was, reportedly, filmed in Alabama. The movie was released in April 2014.
In May 2013, she was cast as Nebula in the Marvel superhero fiction film 'Guardians of the Galaxy'. For her role, Gillad to shave her head bald. However, it was later revealed that Marvel used her hair to weave it into a wig which she wore during the production of Selfie.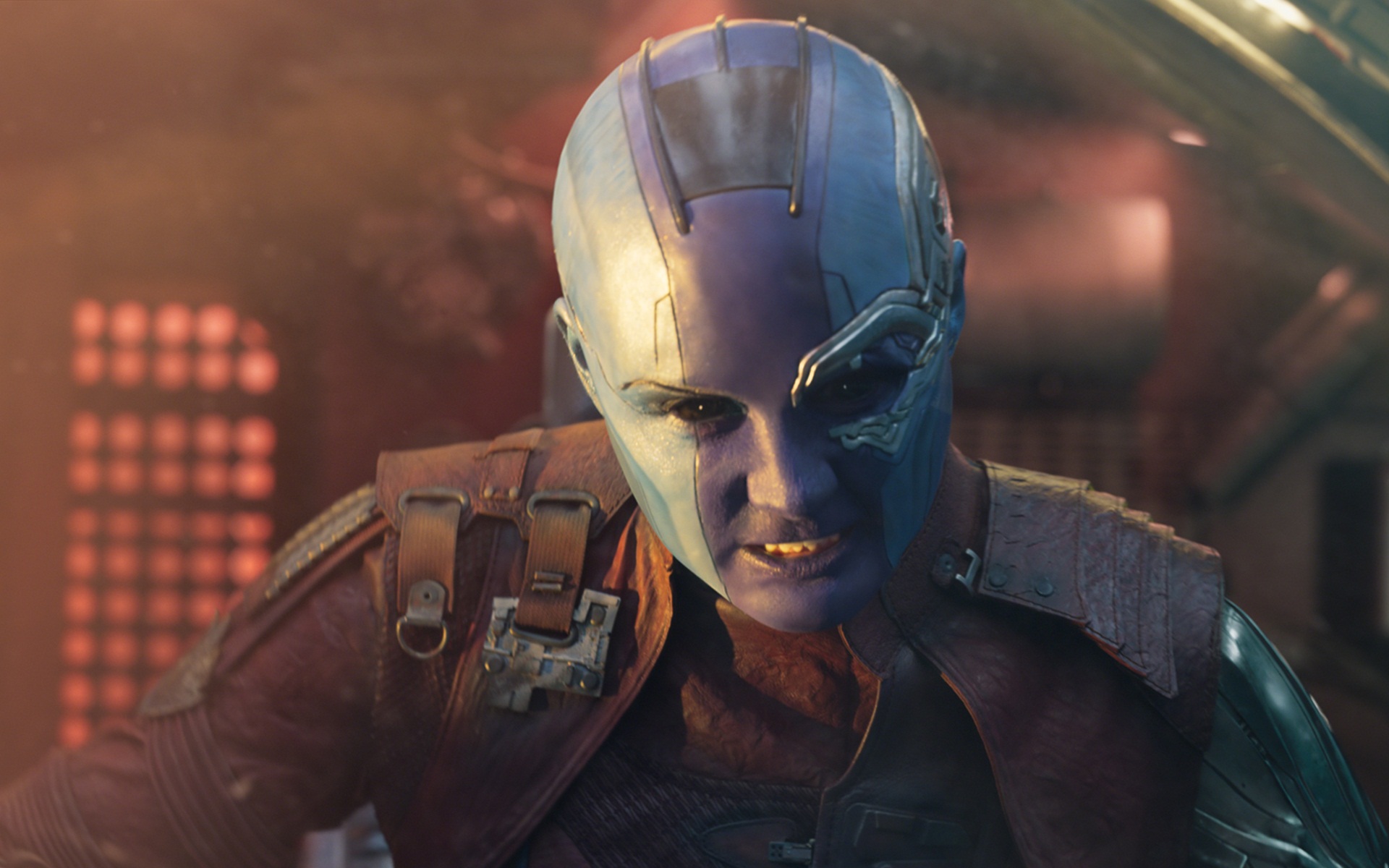 In 2015, she was cast in the drama film 'The Big Short' starring alongside Brad Pitt, Christian Bale, Ryan Gosling, and Melissa Leo.
'Guardians of the Galaxy' was a success from the very start, and in 2017, Gillan reprised her role in its sequel 'Guardians of the Galaxy Vol. 2'. This time, however, Karen became a member of the film's eponymous team. She replays Nebula in 'Avengers: Infinity War', and in 'Avengers: Endgame (2019)' starring alongside Brie Larson.
Also in 2017, Karen Gillan played the lead female role in 'Jumanji: Welcome to the Jungle', a sequel of the 1995 film 'Jumanji'.
As of 2019, she is set to appear in 'Jumanji 3', 'Spies in Disguise', and 'Stuber'.
Personal Life
When not engaged professionally, Karen Gillan sometimes spends her time working with several campaigns, and doing charity work. Among the campaigns she has worked with include the Fashion Targets Breast Cancer.
In 2018, Karen made a visit to the Mikeysline crisis support center situated in Inverness. The visit was after she presented her film 'The Party's Just Beginning', which is about the high suicide rate in the Scottish highlands. During her visit, she made a public vow that she would support the mental health charity.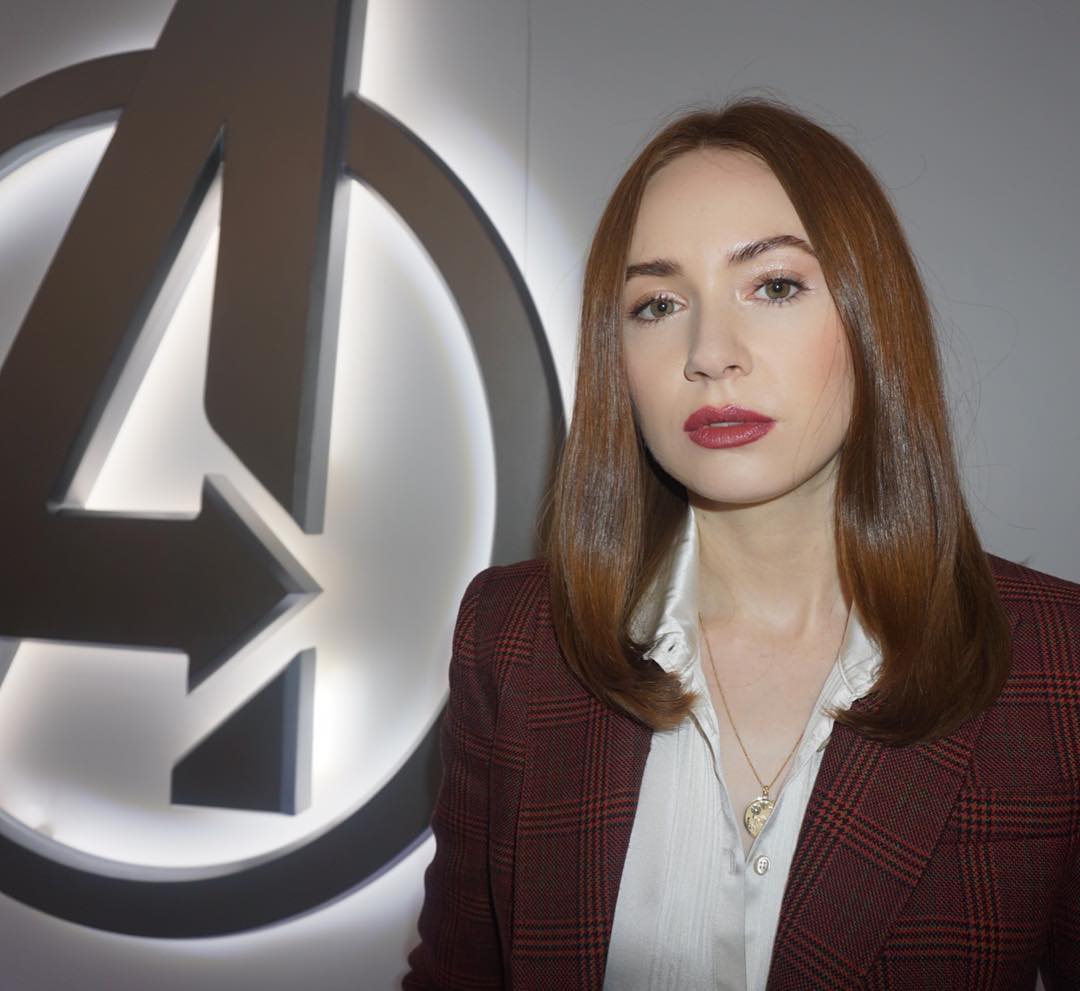 Dating Life – Is She Married?
As of 2019, Karen Gillan has not been linked to any relationship, and is reportedly single. However, after delving into her past, there's evidence of a few relationships she has been in.
Starting the year 2000, Karen was in a relationship with a British photographer, Patric Green. Incidentally, the two had a smooth relationship that lasted for a period of 6 years, until 2006 when they parted ways.
Since then, she has been linked to several male celebrities, but since they were never confirmed, they have remained to be mere speculations. During the filming of 'Doctor Who' in 2012, she was linked to fellow actor Matt Smith. Unfortunately, no further details resurfaced.
Same year, Gillan was reported to have had an encounter with British actor, Andrew Brooke, best known for his role in Sherlock Holmes (2009). But like the previous relationship, the duo never confirmed to the public if they were officially dating.
Karen Gillan's Net Worth
According to multiple authoritative sources, Forbes included, Karen Gillan has a confirmed net worth of $2 million. This can be attributed to her professional life which has been flourishing each year. However, based on the performance of her most recent roles, we can only assume that the figure will increase in no time.
Also Read: Brie Larson – Bio, Is She Married?, Dating History, Husband & Early Life