There is no doubt that John Metchie III is one of US football's top prospects. He's enjoyed a breakthrough junior season with the Crimson Tide, but an unfortunate ACL injury threatens to derail his NFL draft ambitions. Metchie went down unchallenged during the Tide's dominant victory against Georgia.
John left the pitch on his own steam but didn't return for the match. Coach Nick Saban refused to reveal the true extent of John's ACL injury, coyly referring to it as 'significant.'
Metchie has cleared some considerable hurdles to rise to the upper reaches of college football. As you will see below, some of these challenges were set by his parents.
John Metchie's parents raised him in Taiwan, Ghana, and Canada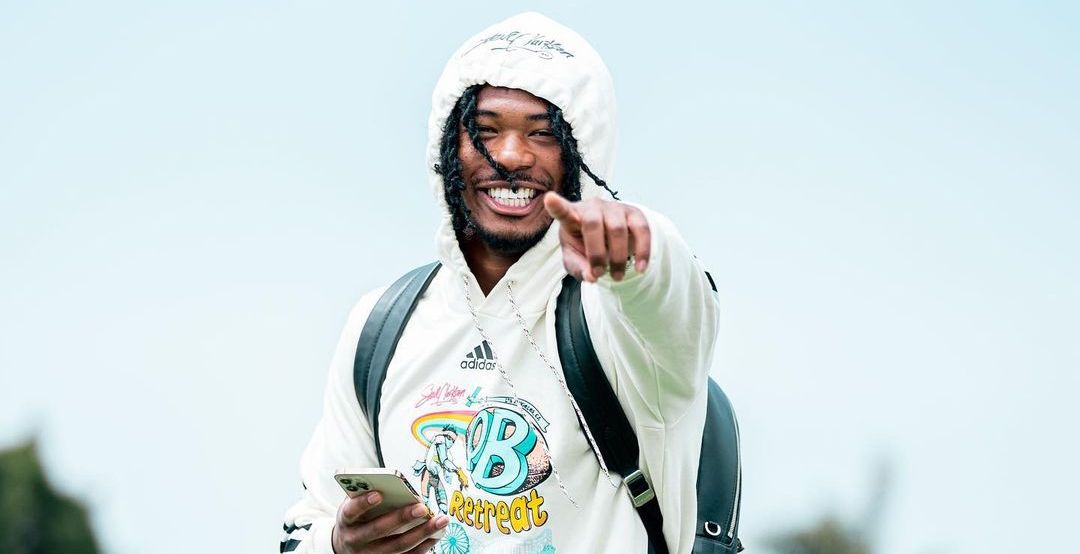 John Metchie was born on 18th July 2000 in Taiwan to a Nigerian father, John, and a Taiwanese mother, Joyce. The family lived in Taiwan for a while before moving to Ghana.
Metchie has no memory of his time in Taiwan, but he visited during his time in high school to soak in his mom's culture and meet his Taiwanese relatives. "It was a surreal experience. I had always been a part of that culture, but being there, meeting everyone from my mom's side, it was pretty cool," John told The Undefeated.
Life in Ghana unwittingly prepared John for a future as an athlete. Metchie quickly found out that Ghana's stray dogs weren't friendly to little boys. John told The Undefeated that he rarely got anywhere without sprinting from dogs first:
"There are a lot of wild, stray dogs in Ghana. I would hate leaving the house because it would always involve sprinting to the car, sprinting away to avoid them as much as possible."
The constant running from the hounds helped John build on his natural athletic abilities. Shortly after Metchie hit 6, his parents moved the family to Canada in search of better opportunities for John and his siblings.
John and Joyce settled the family in Brampton, Ontario, where Metchie III developed his love for football. Canada's favorite sport is hockey, but Metchie showed little interest in playing or watching the game.
Thanks to Joyce, every kid in the household participated in a sport, including lacrosse and soccer. Metchie credits his brother, Royce, for introducing him to football. Through football, John built the bonds he holds dear to date:
"The relationships I have with my brothers and all my close friends in Brampton and back home mean everything to me. They are the reason why I am the way I am. They helped me with everything, and they continue to be there for me unconditionally. Those relationships definitely mean a lot to me."
John's family worried when he suffered a heart condition while playing football in Maryland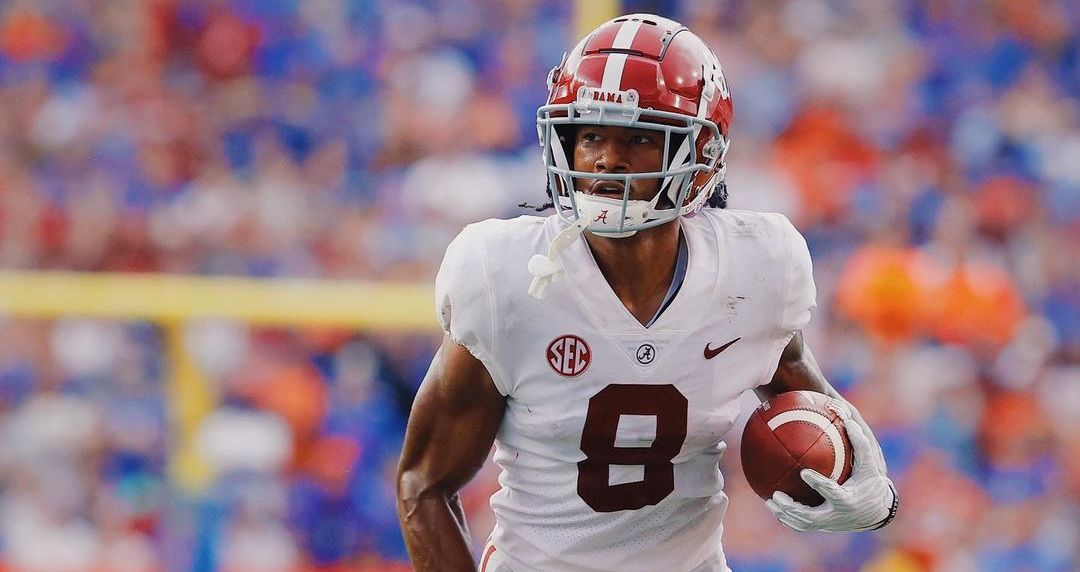 Metchie cemented his status as a football prodigy during elementary school. He would undoubtedly make it into the CFL, but he had his sights set on a spot in the prestigious NFL.
To make himself more visible to American scouts and coaches, the then-14-year-old John relocated to Maryland, leaving his family in Brampton. Metchie's extensive travel experience helped him settle in Maryland seamlessly. Metchie explained:
"It taught me to be comfortable being uncomfortable, and that helps a lot in the sport and in life. I've never really been in one place for an extremely long amount of time. I've moved around, so it's always a new environment, which can be uncomfortable for a lot of people."
Root joined Saint James School in Hagerstown, Maryland, to play under John Root. Several months after joining the Saints, John suffered a hard hit in the chest that caused significant swelling and increased heart rate.
After the swelling went down, scans revealed that John had an enlarged heart resulting from increased training. The diagnosis threatened to end Metchie's career prematurely. He faced the challenge head-on, but it proved difficult without his family around to provide support.
"It was hard," Metchie told The Toronto Sun. "I think that was one of the hardest times of my high-school career, especially dealing with this whole thing in a different country, being away from my mom and my brothers and things like that."
John watched on the sidelines for the rest of the year as he waited for permission to resume training. Metchie put in superhuman effort on the pitch and in the weight room to prepare for the 2015/16 season.
His brother, Royce, would try to convince John to spend time with friends, but Metchie would hear none of it. "He walks around with a chip on his shoulder, like he has something to prove," Royce told The Toronto Sun.
"He's a kid (for whom) mediocrity is not a thing… He hates just being average, especially on the field." John's relentless desire to be the best marked him out as a star, attracting offers from the top college football programs in the country.
Even coaches that rarely scouted Canadians wanted John. Metchie told the Toronto Sun that he wants to dispel the notion that Canadians can't play football:
"But me, I'm putting on for my hometown, and especially Canada, as a whole country because people don't think we can play football. So when I go, I have the mentality that I',m-a take everything they said we couldn't have."
We do not doubt that John Metchie III will come back stronger after his latest setback. He's done it before, and there's no reason why he shouldn't do it again. "He never complains," Coach Nick Saban told The Undefeated.
---