Statistics
Age:

20 years old

Date of Birth:

December 24, 2002

Birth Place:

Upland, California

Horoscope:

Capricorn

Full Name:

Hailey Orona

Occupation:

YouTuber, Media Personality

Height:

5 feet 3 inches

Nationality:

American

Ethnicity:

Mexican Descent

Marital Status:

In a relationship (Brandon Westenberg)
About Hailey Orona
Internet sensation Hailey Orona is popular for her Instagram account, Real.ona – which has millions of followers.
Hailey's fans also know her from her Tik Tok profile where she uploads lip-syncing and dancing videos. On her Instagram account, she is well known for her outstanding selfies and stylish posts
Hailey also runs her own self-titled YouTube channel which she uses to share Q&A videos, challenge videos, and vlogs with her fans.
Recently in 2018, she was part of a music tour, 'Boys of Summer' which featured other popular social media stars such as; Desiree Montoya, Jesse Underhill, Alex Guzman, Dylan Conrique, Alain Claire, Brandon Westenberg among others.
In the same year, Hailey also took part in another tour, 'Lights Out Tour' which featured fellow musers such as Christopher Romero, Alex Guzman, and Brandon Westenberg.
At only 15, Hailey Orona has managed to set up a successful internet career that many young people could only imagine of. Her fans collectively go by the title, 'Onagang' and are always her source of encouragement and inspiration.
Here is everything you need to know about the young internet sensation.
Hailey Orona's early life and family
She was born on 24th December 2002 in Upland, California, in the United States. Hailey's birth Zodiac sign is Capricorn. She holds the Mexican descent.
She has been raised alongside her six siblings; three brothers and three sisters in Upland, California and is the second youngest of her siblings.
Not much is known about her parents or family life. However, in one of her videos, she revealed that her father was a semi-professional soccer player who quit after she was born.
Interestingly, Hailey is a big soccer fan and has been playing soccer since she was 5 years old. She has also been dancing since she the age of 3 and regularly takes dance lessons.
Hailey maintains close contact with her siblings and family which is often displayed in the pictures they take together. On 17th December 2017, she uploaded a selfie with her sister on Instagram expressing her love. She, however, didn't disclose the name of her sister.
She has a brother named Giovanny who she adores a lot. On 22nd July 2018, Hailey uploaded a photo with the caption, 'Brother till end.' The two no doubt share a special bond because, on the same day, Giovanny replied with the caption 'Lil sister till end.'
Hailey has also featured her older brother, Luigi Castillo, her cousin Hope and her nephew in some of her Instagram posts and YouTube videos.
She maintains a special relationship with her cousin, Hope.
Hailey is always flaunting her in the posts she uploads on her Instagram page. On an Instagram photo posted on 26th May 2018, she captioned Hope as the most favorite among all her cousins.
The two do a lot of things together, including collaborating with each other on Reacting to fan pages and featuring in Hailey's YouTube Q&A videos.
Hailey has been Home schooling for the past few months and intends to open her dance studio or make-up brand when she is older.
Hailey Orona's Career – her meteoric rise to stardom
Hailey created her first Tik Tok account with the handle @Hailo when she was in her 7th grade.
In 2015, she created her first Instagram account with the handle @y.ton. 
Hailey, however, started attracting fans on her Tik Tok and Instagram accounts in the mid-2017.
She has posted various challenge videos on her Tik Tok account; including the 'Invisible Box Challenge' which went viral attracting thousands of fans on her Instagram and Tik Tok accounts.
By October 2017, she had already amassed herself over 300K followers on her Instagram account. Hailey, however, discarded the Instagram account and created a new one with the handle, @lil.ona.
The account soon garnered over 460K followers within the few months that followed.
Following the success on her Instagram and Tik Tok accounts, Hailey opened a self-titled YouTube channel on 2nd October 2017.
Hailey was not so lucky with her Instagram accounts because she soon lost the new account to hackers. She shared the news on her YouTube channel and informed her fans about her new Instagram profile with the handle, @Real.Ona.
She gained over 200K followers within the first two weeks. By May 2018, she had already reached over a million followers.
She posted a Q&A video to celebrate the milestone of reaching a million followers.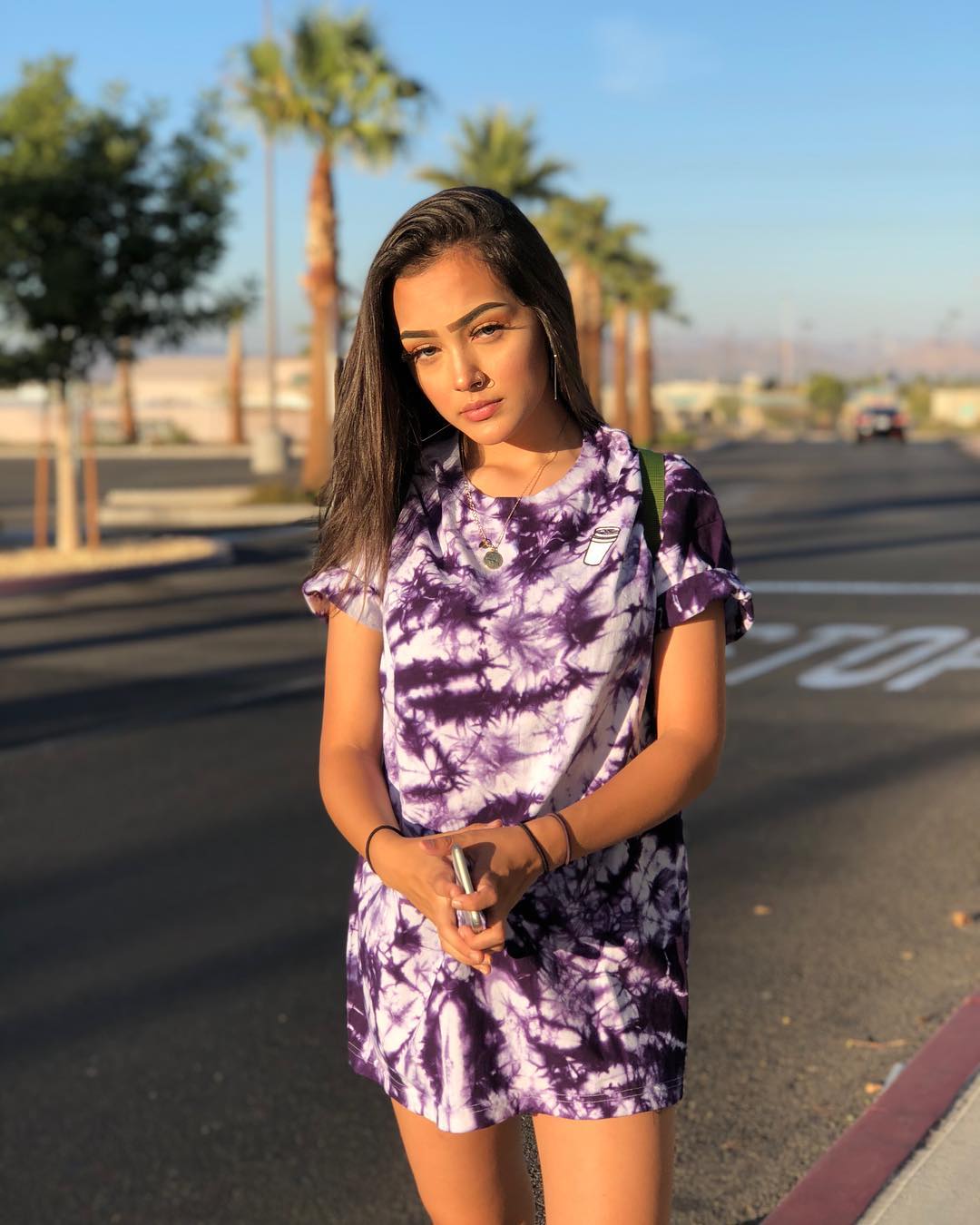 Hailey Orona's measurements, Height and weight
Hailey weighs 50kg and has a height of 5ft and 3 inches. She has matching Dark-brown hair and eyes. Her body is pear-shaped with a waist size of 24 inches. Her body measurements are 35-24-35.
Hailey Orona's personal life – who is her boyfriend?
At only 15, Hailey is already maintaining an active dating life. She confirmed on summer in mid-2018 of being in a relationship with Brandon Westenberg. Like her, Brandon also resides in California.
On 20th September 2018, Hailey posted a 'Boyfriend Tag' video on her YouTube channel. In that video, Brandon had to correctly guess the answers to her questions.
Her fans, however, didn't seem intrigued by the new video since they felt that Hailey seemed to act differently when Brandon was around.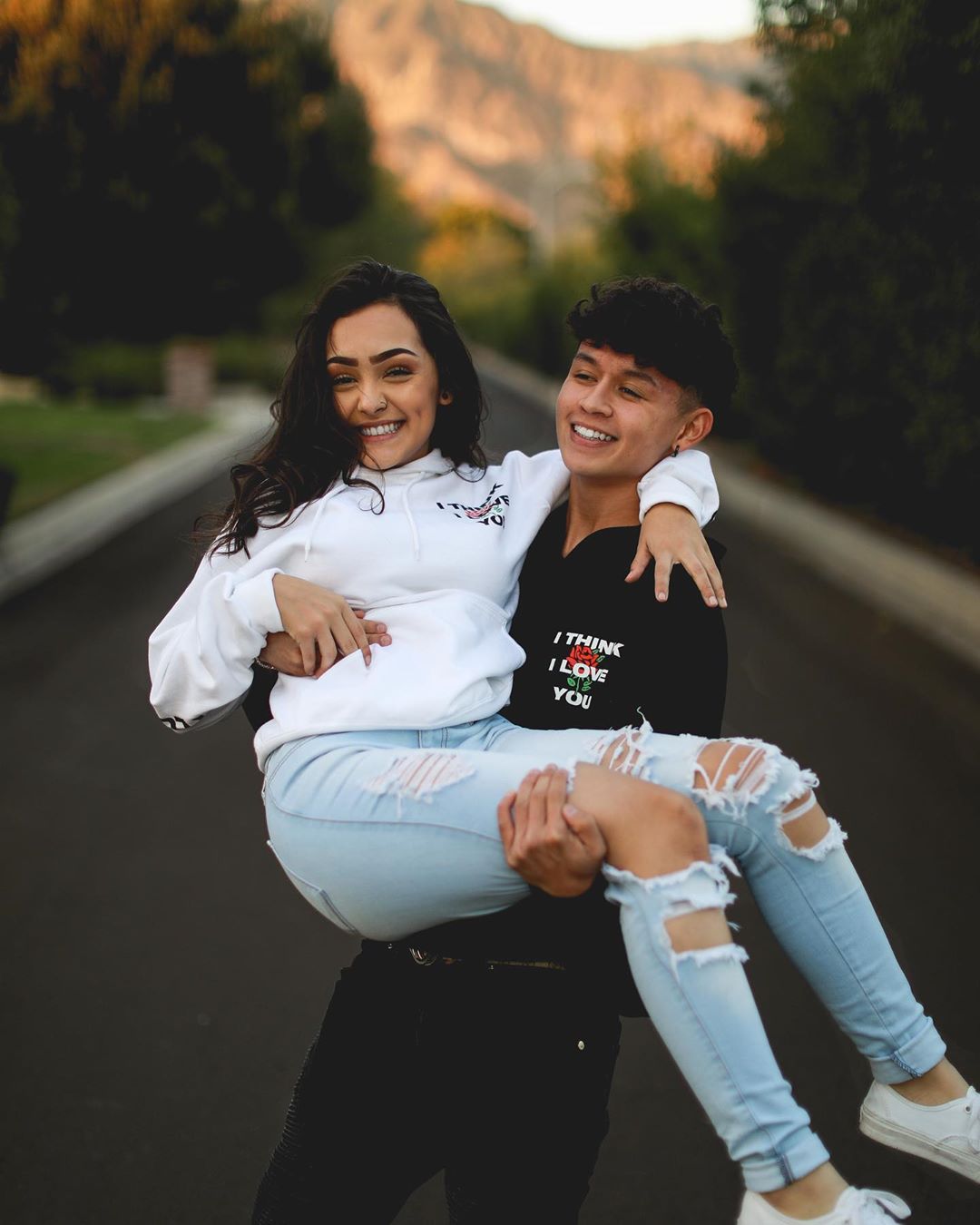 Hailey Orona's Net Worth
Hailey is only aged 15 years, and she has already managed to set up one of the most successful online careers.
With her large growing followers' base, she can now earn from endorsements of products and collaboration with popular brands.
She is estimated to earn between $1.4K – $22.7K annually from her online activities. Her net worth is estimated to be over $400,000. Her net worth is, however, expected to rise with her growing career.