Emma Chamberlain
Biography
Statistics
Age:

22 years old

Date of Birth:

May 22, 2001

Birth Place:

California, United States

Horoscope:

Gemini

Full Name:

Emma Frances Chamberlain

Occupation:

YouTuber

Height:

5ft 4in

Nationality:

American

Ethnicity:

White
About Emma Chamberlain
Emma Chamberlain is one of the most famous YouTubers in the world today. The 18-year-old social media content creator rose to fame in 2018, and she currently has 8.78 subscribers on her self-titled YouTube channel and nine million followers on Instagram. Some content creators have been in the game for much longer than Emma, but they can't compare to what Emma has achieved in three years.
The secret behind Emma's rise on social media is her authenticity. YouTube creators usually post heavily edited content and use clickbait captions to attract viewers to their videos, but Emma is different. Emma Chamberlain introduced the world to a new version of content creation which can only be described as real.
Emma's hilarious posts detail what is happening in her life, and people love it. This piece will look at Emma's parents, the support they've offered Emma and their reaction to her fame. It will also look at how Emma's success on YouTube affected her social life, her feuds with other YouTubers, and her take on public relationships.
Emma's parents struggled financially as she was growing up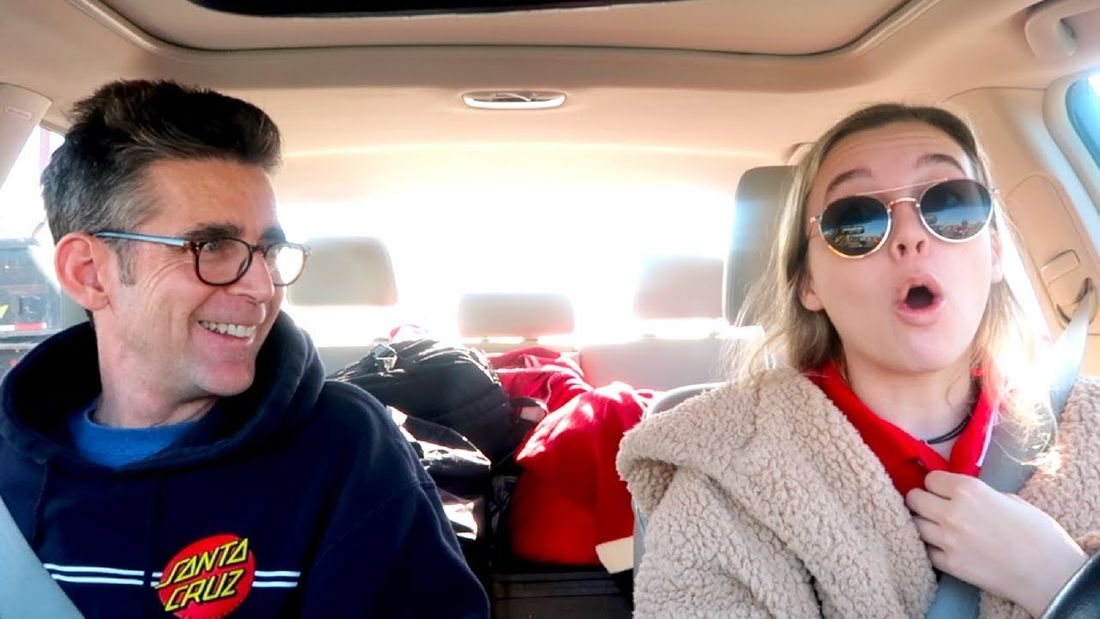 Emma Frances Chamberlain was born on 22nd May 2001 in San Bruno, California. She is an only child, and her parents divorced when she was only five. Emma started watching YouTube videos when she was six, and it helped connect with people, and feel like she had cool friends.
Emma's parents, Michael and Sophia Chamberlain, tried as hard as they could to provide for Emma, but they weren't always successful. Chamberlain told Forbes:
"There were times when we couldn't go to the movies, when I was a kid, because there wasn't enough money. And my dad is an artist, and he got sick for a bit and couldn't paint, so there was hard times for our family. And he's doing great now. But having no money at certain points was weird."
Emma's parents supported her decision to quit school and become a full-time YouTuber
Emma started creating content on Instagram during her sophomore year of high school at Notre Dame High School, Belmont. She started by editing videos of her and her friends dancing to funny songs they found on SoundCloud. Emma's edits involved zooming and pausing the videos to point out the funny parts. She edited the videos during class and posted them on her private Instagram.
Chamberlain always felt at home in front of the camera. She reacted to her low and high points in life by filming them. Emma told The New York Times:
"When something really significant, whether it's good, bad, ugly, I like being able to look back at a moment in time that was high-emotion. Whenever I'm crying I like, weirdly, to document it. Every time I cry I always take one photo of myself afterwards because I like to look back and think, 'Remember when I was so upset about X, Y and Z? Look at me now – I don't care about that anymore!"
Emma started posting videos as a way of escaping from depression. She stated in an October 2017 video that posting videos was the only thing that gave her an ounce of happiness. Emma hated school at that point, and she hated it more after the administration prevented her from vlogging in class. With the support of her parents, Emma dropped out of school to focus on her mental health. Emma's dad told The New York Times:
"I was like basically, you know what, you've got to find something outside of school that you're excited about. Less than a week later, she was like, 'I want to start a YouTube channel."
Emma lost friends after becoming a full-time YouTuber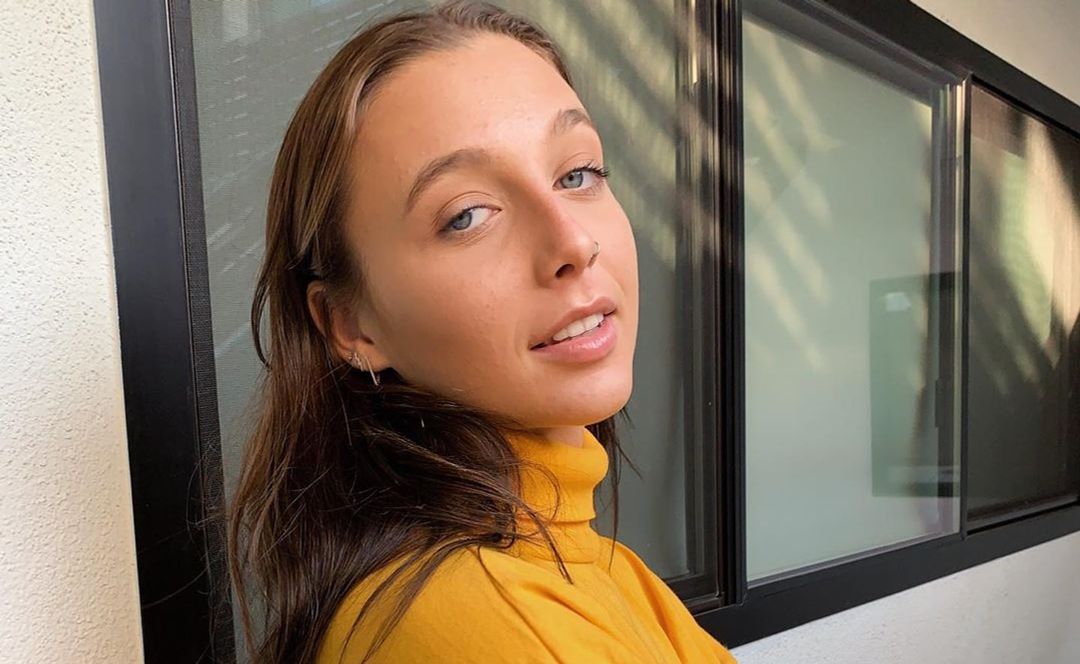 After leaving school, Emma dedicated most of her time to being a YouTuber. As a result, she lost friends, and her mental health deteriorated. Conversely, it gave her the motivation to become successful so that she could make friends. She told W Magazine:
"I basically had no friends and was doing YouTube out of my bedroom at home. It was very dark, and dreary, and boring. I didn't have anyone. That was why I wanted to be a part of the YouTube community so badly. Not because I was like, Oh, my God, I want to be famous and hang out with this famous YouTuber. I wanted a social structure."
Emma closest friends are now famous YouTubers who live near her in L.A. She continued:
"They are all genuine friends. We have each other's back, and there's nothing suspicious about it."
Emma's parents weren't surprised with her online success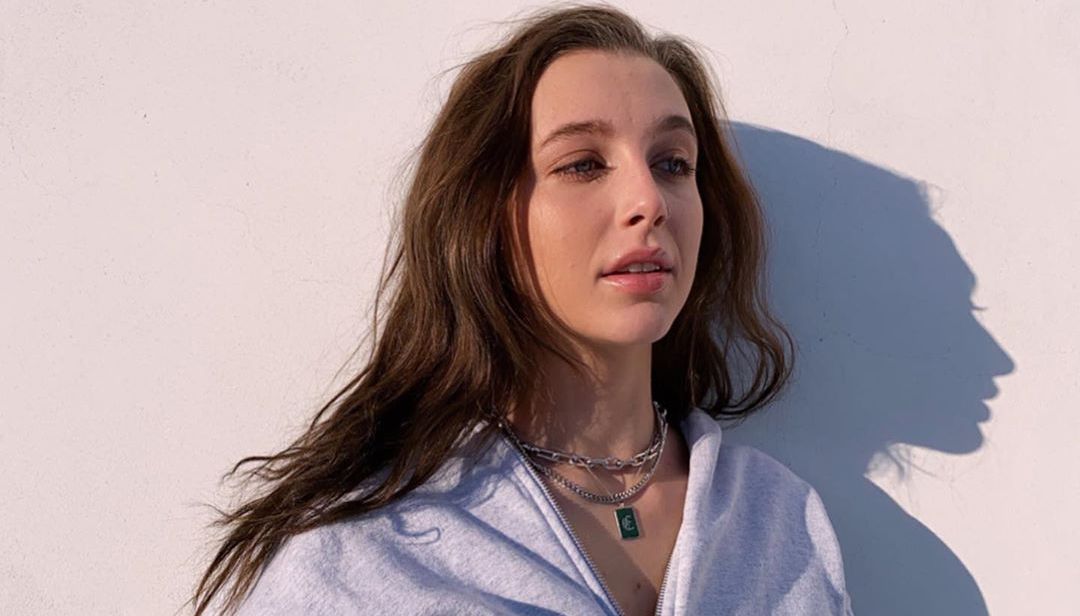 Emma's first glimpse of her online success came when she went to VidCon in Anaheim in 2018. She found that she had a lot of fans who loved her content. Emma's mom saw how famous Emma had become when she accompanied her daughter to Playlist Live in 2018. Sophia also noted that random people began to recognize her in public.
Michael and Sophia Chamberlain never doubted that Emma would become an online sensation, but they were surprised by how fast Emma became successful. Emma told Forbes:
"My family wasn't shocked by my success, but I was. But they just knew I'd do something in entertainment. When I was younger I had a gut feeling that I was going to use my personality in some way, but I didn't know how. But I always had an outgoing personality. That was the one thing that I was known for."
She has the full support of her parents if she decides to quit being a YouTuber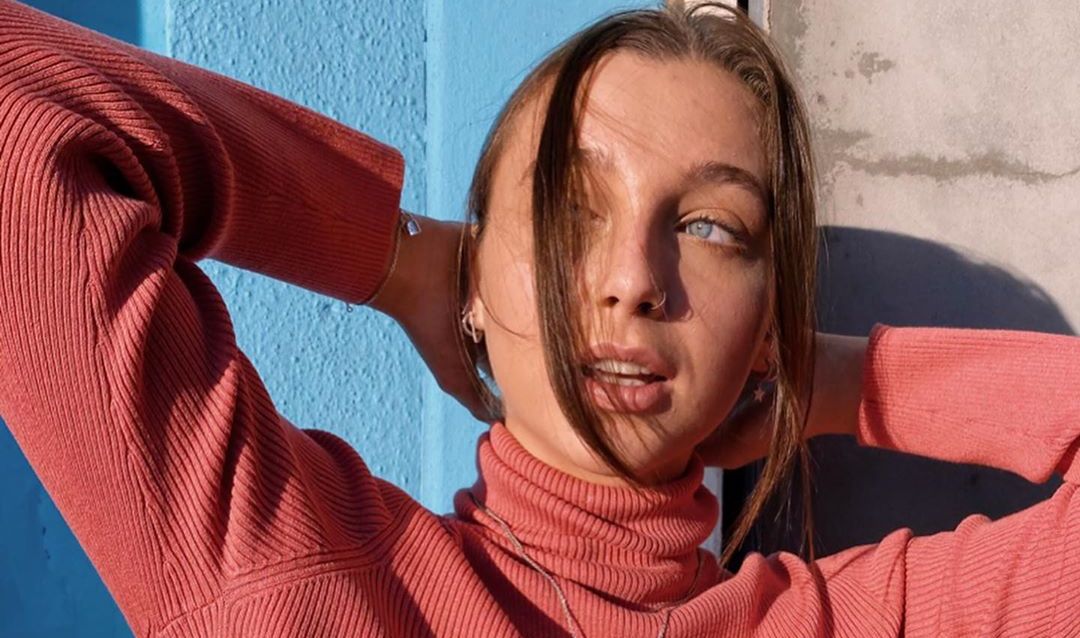 One of the downsides of being a YouTube content creator is that you become the target for online bullies and trolls. Part of the reason why Emma dropped out of school was to avoid bullies in school. Unfortunately, she found that the online community was harsher than what she experienced in school. She talked to Forbes about the effects of online trolling:
"About a month ago I was really sad because everyone was being mean to me and all these rumors were being spread about me, which were not true. I was getting only getting hate for a solid month and I wanted to quit. It's really uninspiring when you post a video and everyone says, 'Go kill yourself.'"
Emma's mom told The New York Times that she finds it hard to cope with the hate that her daughter receives. She also stated that Emma struggles to deal with the hate. Emma's dad told The New York Times that Emma has his and Sophia's support if she decides to quit online content creation. He said:
"I just want her to be healthy and happy. Her mom and I are not dance parents. My feeling is, and I tell her this often, you can walk away from this at any time. If it's not good for you and it's not healthy for you, it's not worth it."
She has feuded with YouTubers but she has chosen to keep the details about her feuds private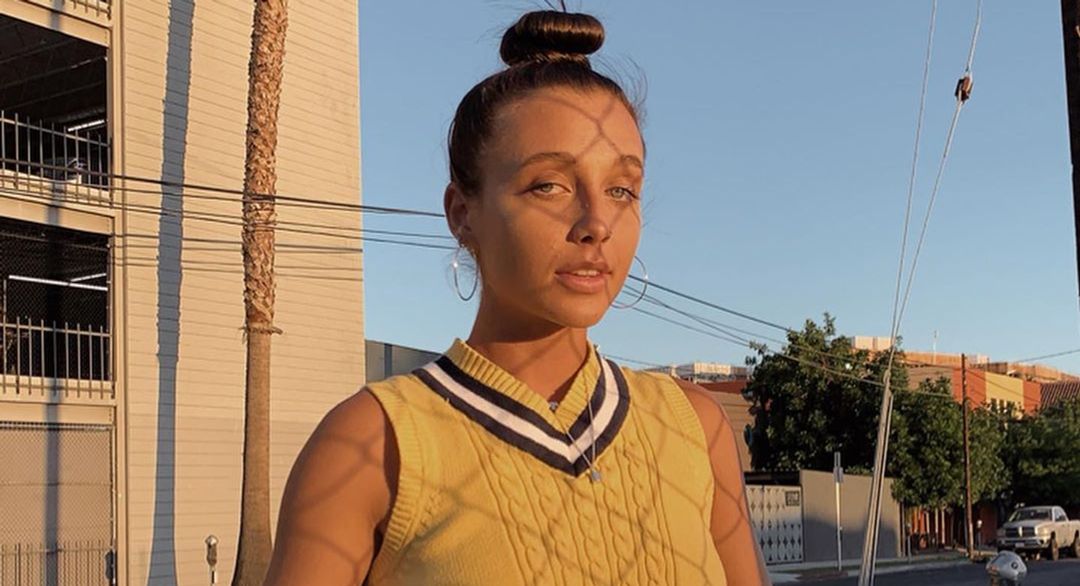 Emma has benefited from collaborating with other YouTubers, but she has also suffered at the hands of fellow content creators. She told W Magazine that she has encountered people with bad intentions and that you shouldn't judge a YouTuber based on the number of followers they have. Several content creators have backstabbed Emma, but she doesn't feel the need to publicize her feuds. She said:
"It's unnecessary. What does it do for me? If I have something not positive to say, I'll keep it to myself. Yeah, everyone think things, but you don't have to say it. You just don't. I don't understand why people have to say everything on their mind. I say 99.9% percent of the things on my mind, as long as they are respectful and aren't going to hurt anyone else's feelings."
Chamberlain uses a robust set of morals to dictate how she relates to other YouTubers and how much she reveals online. She keeps the intimate details about her relationships away from the internet. Emma's experience with other YouTuber's has taught her to ignore what people say about other people. She told The New York Times:
"If somebody has a bad reputation on the internet or if they have a really good reputation on the internet, I don't care. I want to meet said person and make up my mind for myself, and then go from there."
She has vowed to never publicize her love life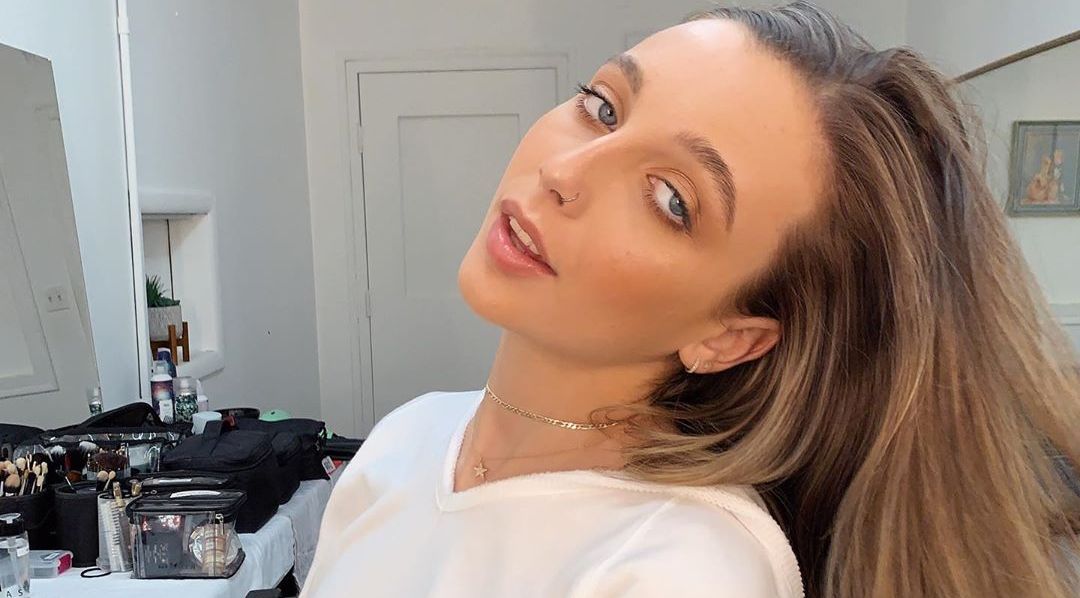 Emma is an open book to her fans, but she has vowed to keep the details of her love life away from the public eye. She has been linked to fellow content creators Ethan Dolan and Aaron Hull, but she hasn't addressed any of the rumors. Emma explained why she maintains secrecy when it comes to relationships:
"I don't know if I would have a public relationship, ever. And this is not coming from experience in any way; this is coming from morals. I'm speaking from what would feel right. Breakups alone are absolutely the most fucking awful thing that exist. Why would you want other people to be heartbroken with you? I can't imagine that. And also, I don't like seeing other people's relationships. It's boring and it's gross."
However, she did state in a video posted on Jen Atkin's channel in early March 2020 that she is single. She said:
"Make me dateable because I'm very single. Please just make me dateable, [the haircut] can't effect my love life."