Statistics
Age:

41 years old

Date of Birth:

March 10, 1982

Birth Place:

Encinitas, California, USA

Horoscope:

Pisces

Full Name:

Herschel "Guy" Beahm IV

Occupation:

Twitch streamer, Online Gamer, Multi-player designer

Height:

6 feet 8 inches

Nationality:

American

Marital Status:

Married

Children:

1 (Alana Beahm)

Education:

California State Polytechnic University, Pomona (2005)
About Dr DisRespect
In the modern day where the internet seems to dominate, most people have found a way to make a living out of it. Gaming is one of the most common ways.
Gaming has become a full-time career for individuals, one of them being Guy Beahm or as he is known by his fans, Dr. Disrespect.
Dr. Disrespect is an American gamer and a designer for multi-player levels. He is known for his live stream videos on his YouTube and Twitch accounts.
Generally, Dr. Disrespect is not characterized as a professional gamer, but rather as a comedian. This is mainly due to his appearance on his live stream videos which includes a mustache, Mullet and sunglasses.
Dr. Disrespect is famous for playing battle royale video games such as Call of Duty: Black Ops 4, Fortnite, H1Z1, and Player Unknown's Battlegrounds.
Dr. Disrespect popularity in the gaming world has grown significantly over the years.
Besides the fact that he is exceptionally good at what he does, Dr. Disrespect keeps always his fans entertained by not only winning games, but also toying and making fun of his opponents.
His is a story of success that no-one could have anticipated.
Dr. Disrespect's early life and education
Dr. Disrespect was born on 10th March 1982 as Herschel "Guy" Beahm IV in Encinitas, California. He is commonly known by his online alias, Dr. Disrespect.
When it comes to his personal life, he is a very private person and nothing is known of his childhood.
However, it is known that he attended the California State Polytechnic University, Pomona and graduated in the year 2005.
He also played Division II NCAA basketball while in the University.
Dr. Disrespect's Career
Dr. Disrespect's gaming career kicked off immediately after college when he started working for the gaming company "Sledgehammer Games" as a community manager. He was later promoted to level designer where he helped create maps for several games.
In 2010, Dr. Disrespect started his own YouTube and Twitch channels by the name Dr. Disrespect. He started doing live streams and posting gaming videos.
His signature look for the YouTube videos included a mustache, sunglasses, and a mullet. The appearance created a comic aspect to his videos which his audience found really appealing.
During his period at "Sledgehammer Games," Dr. Disrespect designed games like Call of Duty: Warfare which became very popular among gamers.
Some of his other major works included Instincts, Horizon, Recovery, Solar, Slideshow, and Ascend among others.
After almost 3 years of success at Sledgehammer Games, Beahm quit his job and retired from the gaming world to focus on his family, YouTube and Twitch live streams.
Dr. Disrespect also has his own line of bags, t-shirts, wall art, and clocks which are sold under the name of Slick Daddy Club.
His popularity over the years has given him a chance to endorse products such as G Fuel Energy drink, Gillette, and Turtle Beach.
Besides doing his live stream on Twitch and YouTube, he also works as an advisor for Boom TV.
In 2017, Dr. Disrespect won the eSports Industry Awards, Streamer of the Year, and The Game Awards, Trending Gamer.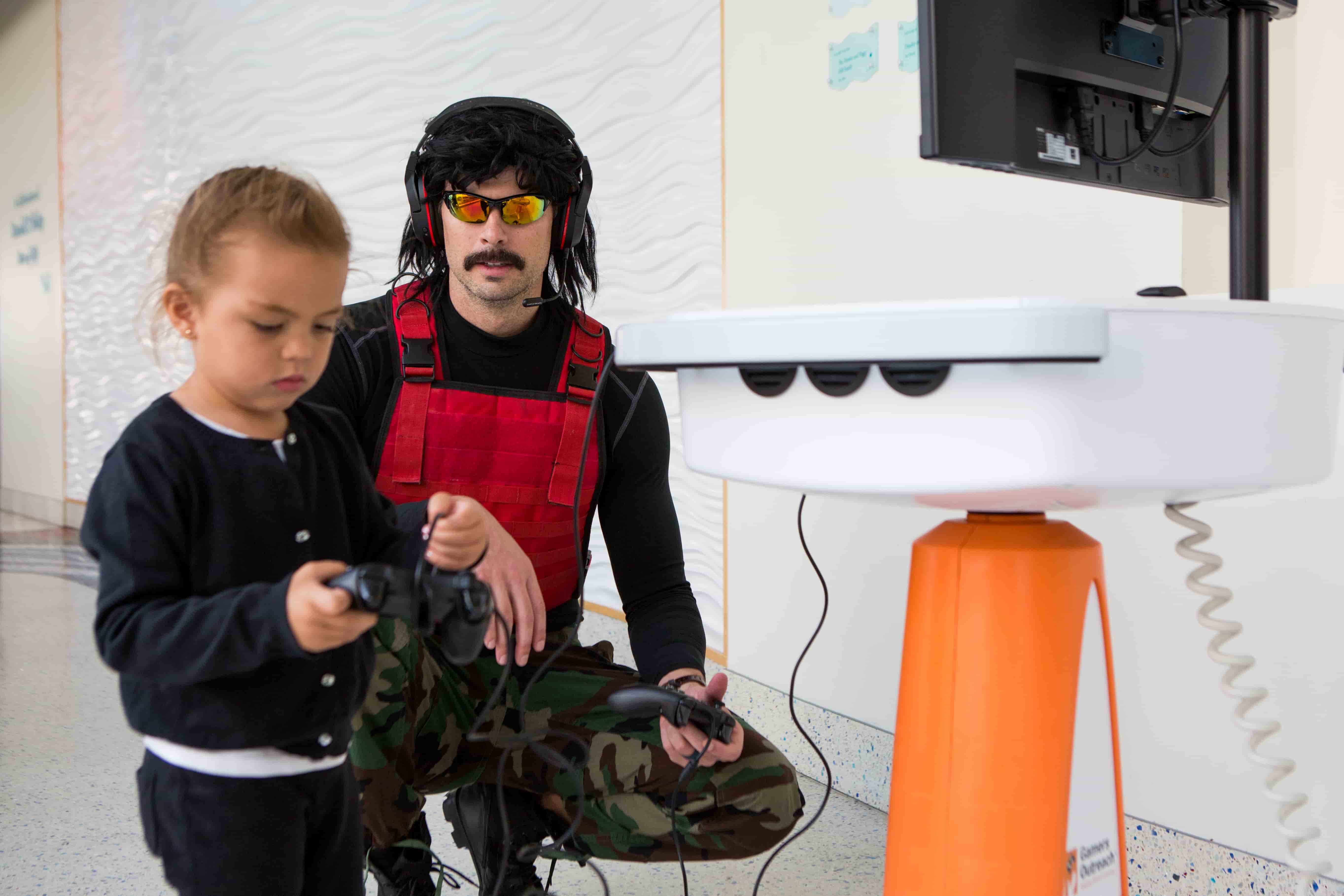 Dr. Disrespect's Personal life
Beahm or Dr. Disrespect as he is widely known is 6 feet 8 inches tall.
Dr. Disrespect is very protective of his personal life. However, he has become quite a sensation in the gaming world.
He seems to have learned a way of maintaining and growing his online presence. Each time before a major following, he releases some juicy details about his life but makes sure it's just enough to keep his fans craving for more.
Some examples include the shooting incidents which was captured live and the alleged affair which got him at least 400,000 followers.
All said and done, if the numbers of his followers are anything to go by, Dr. Disrespect is quite an inspiration to most out there.
In a speech he once made, Dr. Disrespect mentioned his appreciation for people who dealt with suicide and other hardships.
He admitted that when starting his channel, he had no idea what he was really getting into. All he wanted was to have fun. However, he realized that he was giving an outlet for people with various hardships and has been proud of it ever since.
Is he dating anyone?
Dr. Respect is a very private man and likes to keep his affair off the public eye. However, reports indicate that he is married and has a daughter by the name Alana Beahm. His wife's name is still unknown but was spotted in his company during the 2017 eSports Industry Awards. She also appears constantly in his social media posts.
From the information available, Dr. Disrespect is very supportive of his family and even took some time off to prepare for the birth of his daughter.
On 14th December 2017, Dr. Disrespect disclosed in a very emotional video that he was taking time off from his online presence to focus more on his family. He said, "I'm going to take some time off to focus on my family." Apparently, he had cheated on his wife and needed to make things right.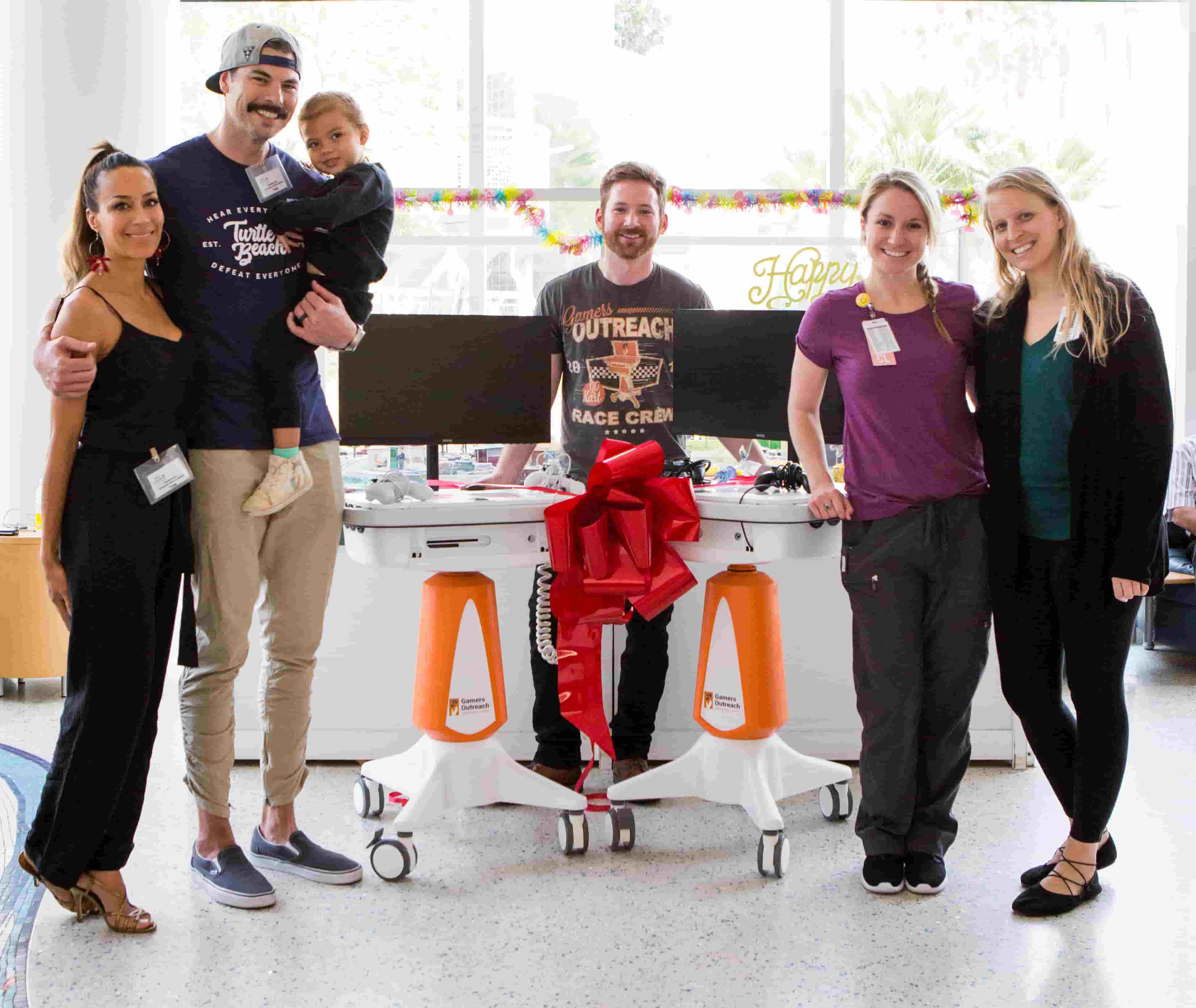 Dr. Disrespect's Net Worth
Dr. Disrespect main sources of income are his YouTube and Twitch accounts, endorsements and sale of other merchandise. His net worth has been a point of speculation for some time now, but it is rumored to be approximately $3.5 million. It is expected to keep growing as his online presence continues to grow.
Dr. Respect's earnings are estimated to be about $75,000 to $100,000 per month.
Also Read: Loltyler1 – Bio, Girlfriend, Height, Net Worth & Life