During his presentation as the new head coach of the Pistons, Monty Williams said he almost declined the job after his wife, Lisa Keeth, was diagnosed with breast cancer. Monty's task over the next six seasons isn't simple: he is expected to turn the league's worst side into a winning outfit.
Monty Williams reportedly married Lisa Keeth in a private 2017 ceremony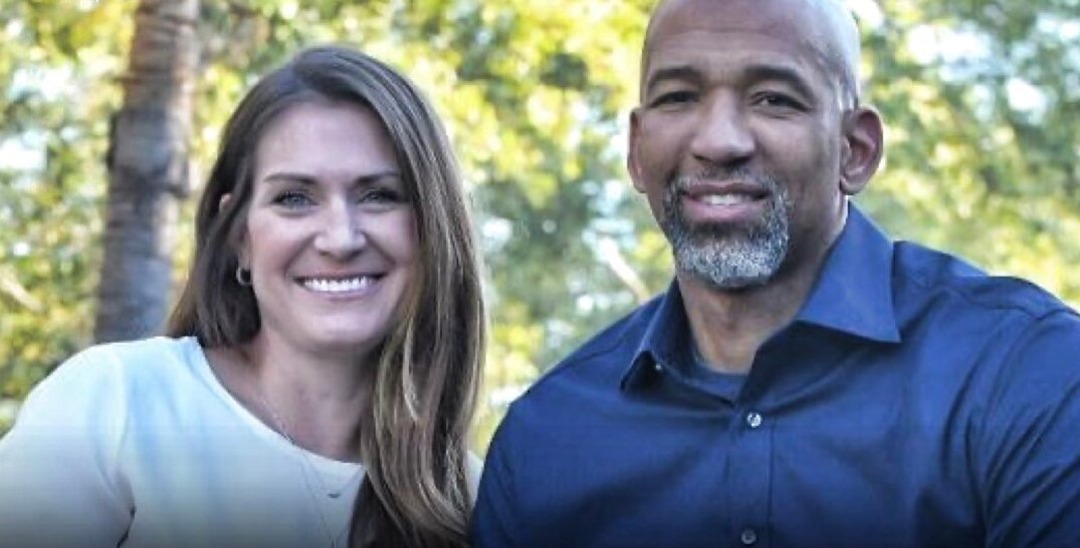 Monty Williams and Lisa Keeth married in a private 2017 ceremony. His first wife, Ingrid, died in February 2016 of injuries sustained in a car crash. Lisa is the stepmother to Monty and Ingrid's five children: Elijah, Micah, Lael, Janna, and Faith.
Lisa was born in May 1980 in Oakland, California. Per LinkedIn, she played volleyball for Angelo State University and won the Holland Sportswoman of the Year award in 2002. Lisa graduated from the institution with a Bachelor of Business Administration. She's worked for Spurs Sports & Entertainment since August 2004.
Monty's wife was diagnosed with breast cancer during the playoffs. He said he was considering taking time off from coaching basketball. Monty stated that positive news about Lisa's cancer motivated him to take the Pistons job. During his presentation, Monty stressed the importance of testing:
"The reason that I bring it up is to not talk about my family, but to make it more of an emphasis that women need early-detection testing. We had genetic testing done and then scan after scan after scan and then we found it early, and that may have saved my wife's life. It can save others."
Monty thanked the Pistons' hierarchy for their patience during a difficult time. "The patience the pistons had with that told me a lot," Monty stated. He also appreciated the franchise for offering him the largest coaching deal in NBA history. Monty continued:
"That's something that people don't talk about; they always say it wasn't about the money. I always laugh at that. I think that's disrespectful. When somebody is that generous to pay me that kind of money, one, that should be applauded, and two, it should be talked about."
---