Statistics
Age:

33 years old

Date of Birth:

August 24, 1990

Birth Place:

Montreal, Canada

Horoscope:

Virgo

Full Name:

Catherine Paiz

Occupation:

Actress, Model, Youtuber

Height:

5 feet 7 inches

Nationality:

Canadian

Ethnicity:

Panamanian

Education:

Saint Louis University
About Catherine Paiz
Catherine Paiz forms one half of the YouTube power couple that runs the channel titled, The ACE Family. She runs the channel alongside her husband, Austin McBroom. The channel also features the couple's adorable little daughters. The ACE Family currently has 19 million subscribers, and that number is expected to keep rising.
The ACE Family wouldn't be as successful as it is today without Catherine's contribution. This piece will explore Catherine's strong work ethic, her family life, and how a 20-year-old prophesy about Catherine's family is destined to come to fruition.
Catherine was named after her mother's foster mother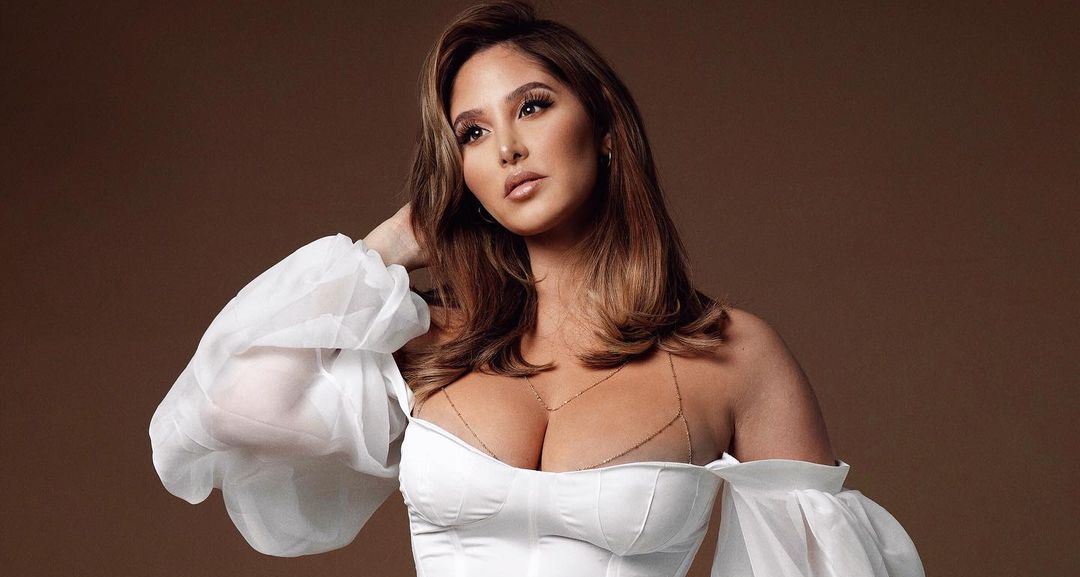 Catherine Paiz was born on 24th August 1990 in Montreal, Canada. Her Panamanian parents named her Dolores Catherine Johnston Paiz. Catherine has two younger brothers and a younger sister. She spent most of her young life in Montreal, before moving to Florida to stay with her mom. Paiz rarely uses the name Dolores, and it is largely because of her mother's influence.
Catherine's dad impulsively promised her mother's foster mother that they would name Paiz after her. Paiz's mom didn't like the idea of giving their daughter the name Dolores, but Paiz's dad had to honor his promise. Paiz's mom didn't object, but she insisted on addressing Paiz using her middle name. Thanks to her mom, Paiz gradually got used to having Catherine as her first name, and she chose to neglect the name Dolores.
Paiz participated in sports during her school days, and she was in the soccer, hockey, and volleyball teams in high school. She attended St. Louis University after graduating from high school.
Paiz started modeling at the age of 16
Catherine landed her first modeling job with Victoria's Secret at the age of 16. She then worked briefly at an ice cream parlor. Paiz went on to model for Azzelia Swimwear in 2013. She later landed more modeling jobs and established herself as a top model in the industry. At one point, Paiz also worked at Arkadia Miami as a VIP manager. Paiz stated in a YouTube video;
"I've been working my whole life. I've always had a job since I was like 16. And I didn't go to college. I moved to China after high school and I was there for quite some time… I came back and went straight to work. I moved to Miami and I managed a venue, and I worked at a hedge fund, and I've done like so many different things."
Paiz's gained a lot of exposure as a model, and she soon landed several acting gigs. She appeared in the films You Can't Have It, Monday Nights at Seven, and Lilin's Brood. Paiz also focused on growing her social media following while working as a model. She gained followers by posting photos of her stunning body and photos of herself alongside Austin.
Catherine didn't believe that her relationship with Austin would last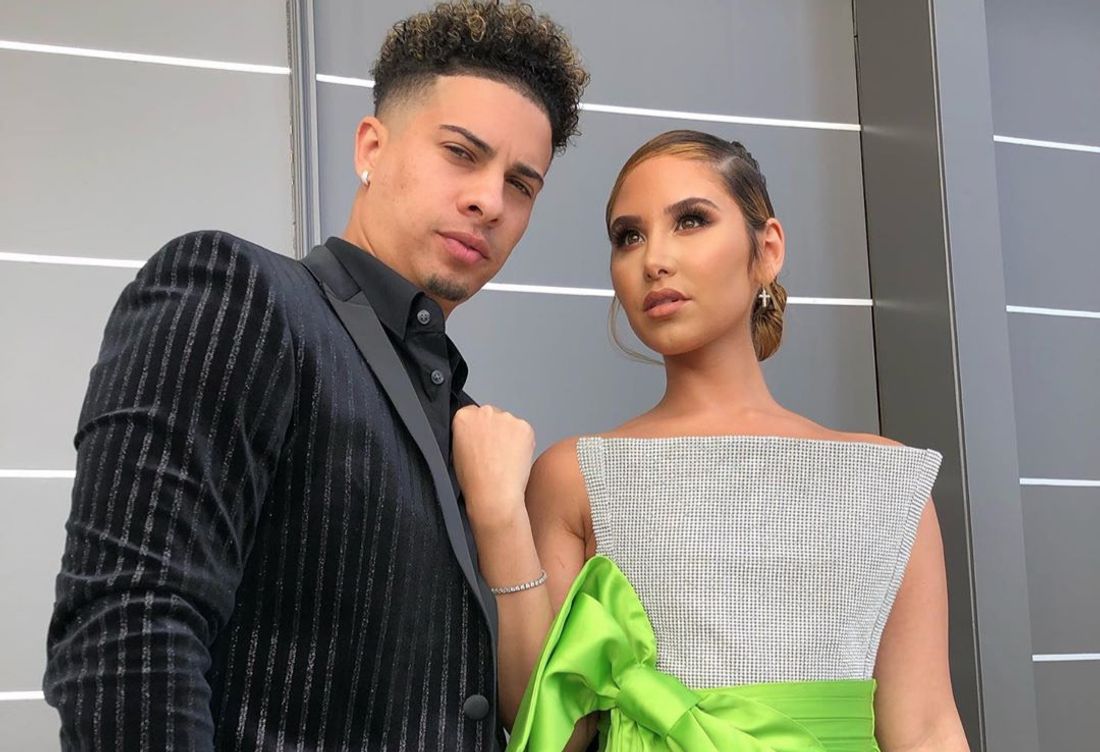 Catherine and Austin met at a dinner party, and McBroom immediately fell head over heels for Paiz. However, Paiz wasn't feeling the vibe as much as Austin. She reluctantly agreed to go out on a date with him, and after a short while, Austin confessed his feelings to Catherine.
Paiz ignored Austin's declaration of love because she didn't think that a relationship with Austin would last. Catherine stated the following on YouTube when responding to a question about how long she thought the relationship would last;
"Not as long as it has. Or that it's going to be. And this is the thing, this is the reason why. It's because when we met, every single relationship leading to that point always ended. And so my initial thought was it's probably not going to last, just because every other time hasn't. And it was at the point of my life where I was like 'I think I'm going to be single forever.'"
However, Paiz gradually realized that, no matter how hard she tried to deny it, she and Austin were meant to be.
She created the YouTube channel The ACE Family alongside Austin
Catherine and Austin's social media following grew to a point where the couple decided to start a YouTube channel. They came up with the name ACE from the first letters of the names of each member of their family. The E was for their first daughter, Elle Lively McBroom, who was born on 28th May 2016. Catherine and Austin got engaged a year after Elle's birth.
The family posted their first video titled The Ace Family Q&A on 27th July 2016. The channel grew rapidly thanks to the hilarious prank videos and challenge videos that Austin and Paiz posted. Paiz admitted that the rapid growth of the channel took the couple by surprise.
The success of the family's channel gave Catherine and Austin a lot of fame and fortune. It also gave them celebrity friends such as Kylie Jenner. Kylie organized the gender reveal party for the couple's second child, Alaia. Alaia was born on 20th October 2018.
Despite all the fame that social media life has offered, Paiz and Austin do not consider themselves a celebrity family. Paiz stated in an interview with Power 106 Los Angeles;
"We don't see ourselves like that. It's crazy how fast we grew. I see ourselves as, you know, a regular family… I wouldn't say we were celebs, but… I mean, yeah, the fans see us like that."
Paiz recently revealed that she got married to Austin in secret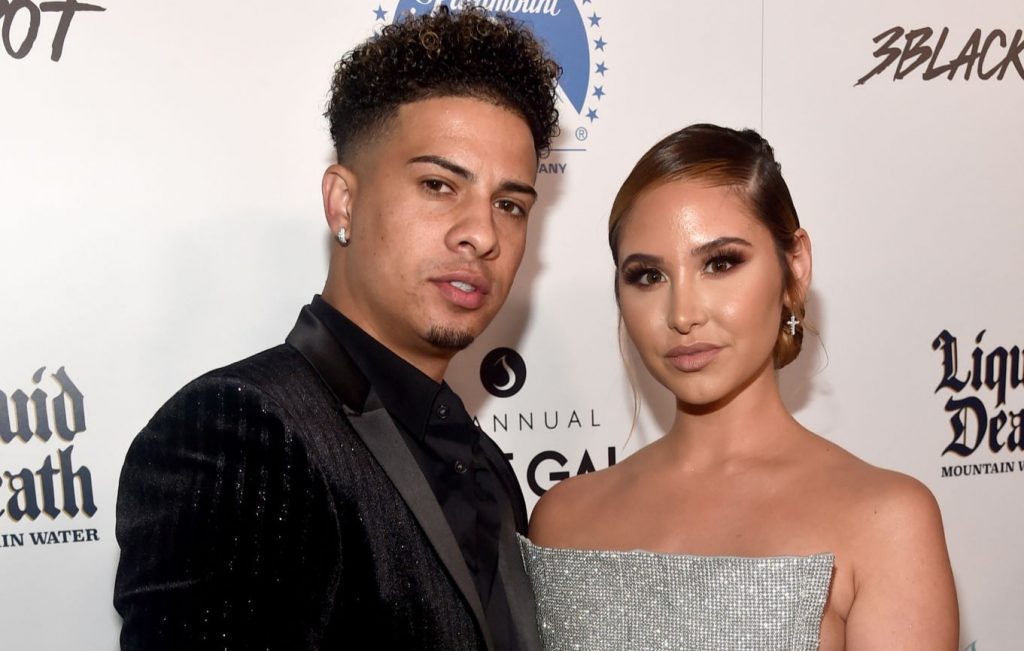 Paiz has been revealing a lot of secrets lately, and on 3rd January 2020, she let us know that she has been secretly married to Austin for 2 years. For two years, the couple had let fans believe that they were still engaged. Paiz wrote on Twitter;
"Although we have publicly shared some special moments throughout the years, our marriage was not one of them. We got married a couple years ago in private in our backyard. We look forward to having a ceremony in the future where our parents, friends, and family will attend… But for a while it was just our moment to call ours."
Paiz also changed the last name on her Instagram handle to McBroom. However, she claims that she didn't change it in anticipation of the revelation. Paiz could have changed the name earlier had she not forgotten the account's password. She revealed in another tweet;
"… I could have changed it a long time ago but I wasn't able to do it myself for security reasons and I also forgot the email & password to the new account name lol… eventually I made a point to reach out to IG to do it for me."
A psychic prophesy that Paiz would have three children has come true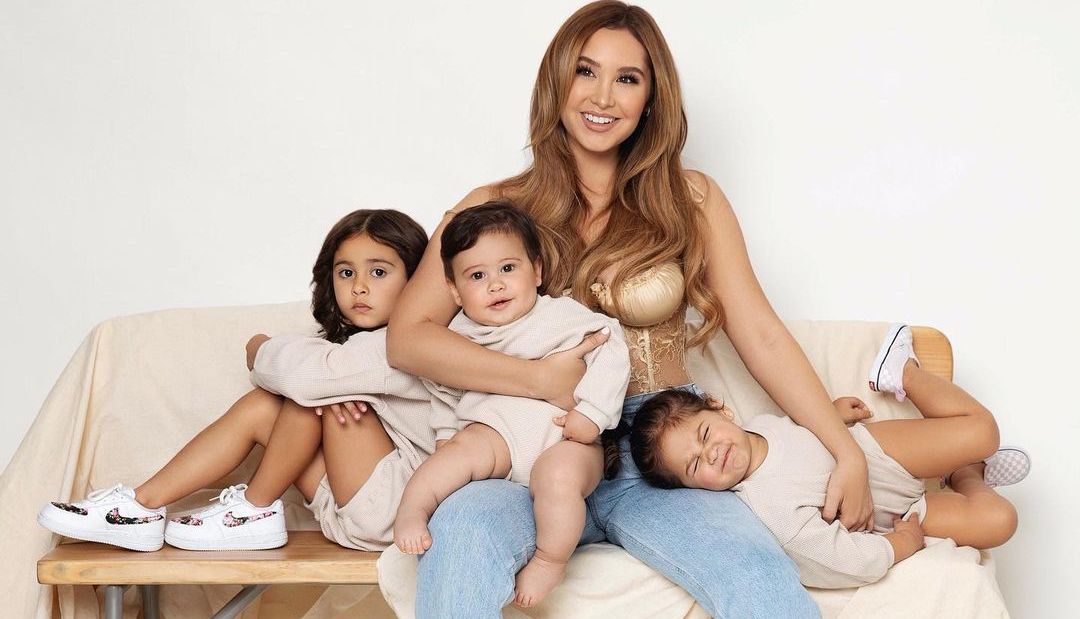 According to Paiz, a psychic predicted that she would have the life she has today. The psychic predicted that she would have three children and that she would meet Austin. Paiz said on the couple's first YouTube video;
"Well a psychic told me that I was gonna have three when I was like 10 years old. And she told me I was gonna meet Austin. And I didn't know afterwards, like after I met Austin and after everything happened in our lives, I ended up realizing that they psychic was right about everything she said. And I completely forget till everything actually happened. And so yeah, she said I was gonna have three."
Paiz is on course to fulfill the psychic's prophesy after she announced that the couple is expecting a third child. Catherine posted an Instagram photo of her growing baby bump with the caption;
"I wanted to keep you to myself for as long as I could and now after all these months of privately enjoying some time with our family, I am filled with so much joy to share you with the world."
Austin expressed his enthusiasm about having a son via a comment stating; "I am the happiest father in the world with two beautiful princesses and soon to be handsome son."
Paiz gave birth to the couple's first son on 20th June 2020. Austin announced the news via an Instagram post, and subsequently posted Catherine's labor and delivery on the family's YouTube channel. Catherine and Austin are over the moon that she had a successful delivery.
The couple's daughters have already established a bond with their younger brother. Paiz recently posted a photo of her three children and added the caption, "My whole world in one photo. My angels are so gentle with him, they love their brother so much!! He's perfect… Thank you God."
She suffered her first anxiety attack aged thirty due to trauma she experienced when she was four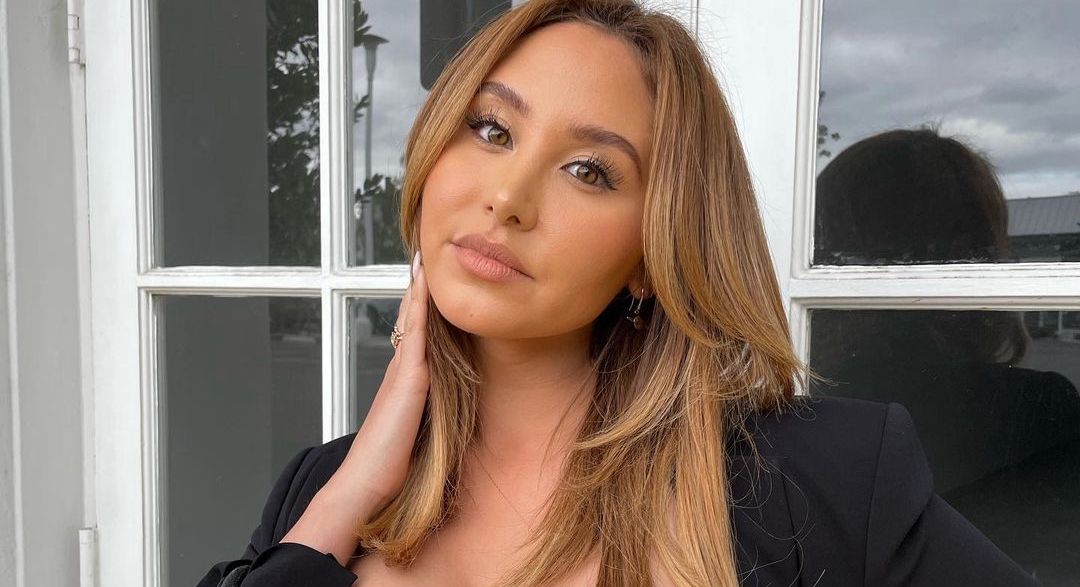 On 26th May 2021, Catherine posted a video detailing her mental state over the past couple of months. She described herself as 'an atomic bomb' waiting to explode 'but in a good way.' Paiz revealed that she's had her first anxiety attack at the age of 30 and it was quite unpleasant.
"I would say it, 'I have anxiety,' but I really didn't know what anxiety was," she said. "I never experienced an anxiety attack. Literally, this year, at thirty years old, I experienced my first anxiety attack, and when I tell you it hit me so hard. I was like, 'That is what anxiety is?' I can't believe people have been experiencing this."
Paiz was shaking, shivering, struggling to breath, and crying uncontrollably, but she didn't know why. She later found out that she was experiencing a trauma that she had when she was four years old, something she'd rarely thought about in the 26 years since. On the rare occasions that it came to her mind, she dismissed it as imagination or a dream.
"I experienced my first anxiety attack when I was relieving that moment, that I had completely forgotten about, and the only reason I had remembered was because of my past life regression," she explained.
Paiz came to Austin's support when he was accused of sexual assault by YouTuber, Cole Carrigan
Austin has been involved in several controversies over the years, but none comes close to the accusations leveled upon him by YouTuber Cole Carrigan. Cole posted a video titled The Truth About the Ace Family, in which he accused Austin of sexual assault.
Austin rubbished Cole's claim via a Twitter post with a message saying, "If you have not heard, I have recently been a victim of extortion, defamation, and slander. I knew this was a cold world but never did I forsee something this disturbing upon me."
Paiz also came to her husband's defense with a social media post of her own. She wrote, "I don't know who's worse? The person who photoshops conversations OR the people who believe it? NEXT. Can't break us, ever. I literally died of laughter…"
Paiz confirmed that she underwent breast augmentation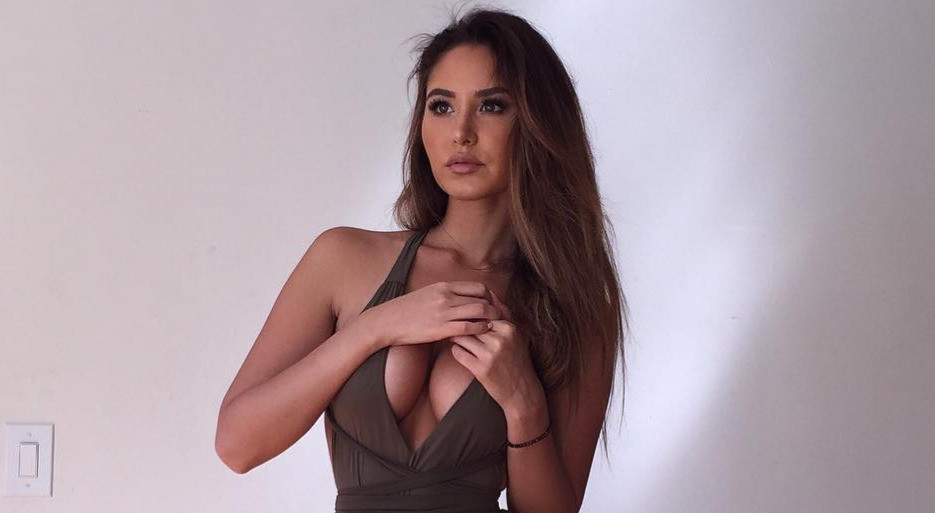 For a long time, it was suspected that Paiz underwent some sort of body enhancement surgery. Paiz eventually confirmed that she underwent a breast augmentation procedure. She stated via an Instagram post;
"I find myself getting tons of emails regarding my breast augmentation & figured I might as well post this – I did the procedure about 3 years ago and went with saline, under the muscle, incision through the armpit… I'm very open about it and although I didn't need to do the procedure, I have no regrets. Life's too short to not go through with things that will make you happy."
Reports also suggest that Paiz had a nose job, but she hasn't addressed those rumors.