Lil Tracy (real name: Jazz Ishmael Butler) is an American rapper and singer known for his collaborations with the late Lil Peep. Tracy originally made music under the name Yung Bruh, but he dropped the name after finding out that another rapper used the same name. Peep and Tracy met while they were part of the collective, Gothboiclique.
The duo became fast friends, who frequently collaborated to great effect. Awful Things, arguably Peep and Tracy's most famous song, peaked at number 79 on the Billboard Hot 100. Lil Peep's death due to a drug overdose hit Tracy hard, and he almost suffered the same fate after he overdosed while dealing with his friend's death.
Tracy suffered a heart attack that influenced him to quit drugs. He released his debut album, Anarchy, in September 2019. This piece will look at Lil Tracy's parents.
After his parents' split up, Tracy spent his childhood moving between Seattle and Virginia Beach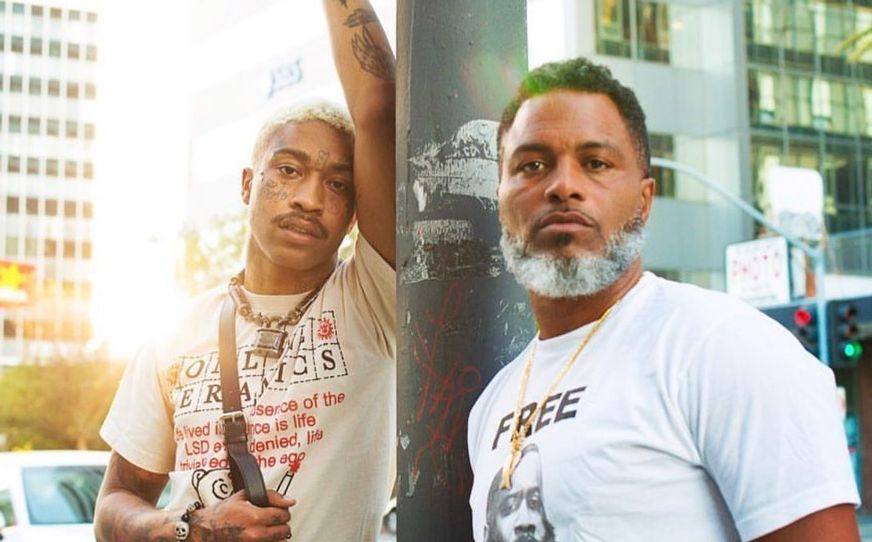 Tracy was born on 3rd October 1995 in Teaneck, New Jersey, to Ishmael Butler and Cheryl Clemons. After his parents split up, Ishmael settled in Seattle, Washington, while Cheryl remarried and settled in Virginia Beach. Tracy spent his childhood moving between Seattle and Virginia Beach, depending on which parent he was on good terms with.
"Whenever I'd get in trouble, my mom would send me to Seattle, and when I would get in trouble there, I'd get sent back to Virginia," Tracy told Fader. Despite the frequent back and forth movement, Tracy spent most of his childhood in Virginia Beach, a town he described as 'boring as fuck.'
Tracy admits to being a rebellious child who often clashed with authority. He was expelled in the first week of high school freshman year after bringing a knife to class. Tracy then moved to an alternative school where teachers didn't care about the welfare of the students – they didn't assign homework, and they allowed drug peddling in the school cafeteria.
At the age of 16, Tracy's relationship with his mom was at a breaking point. After one chastising argument, Tracy ran away from home to live in a tent with his friends. Tracy's decision freed him from authority but left him without money. He talked to Fader about his dire financial situation:
"There was this fountain downtown [Virginia Beach] where people would throw change. I literally would go into the fountain just to get the money and go to McDonald's."
Tracy's musically famous parents wanted Tracy to focus on education rather than music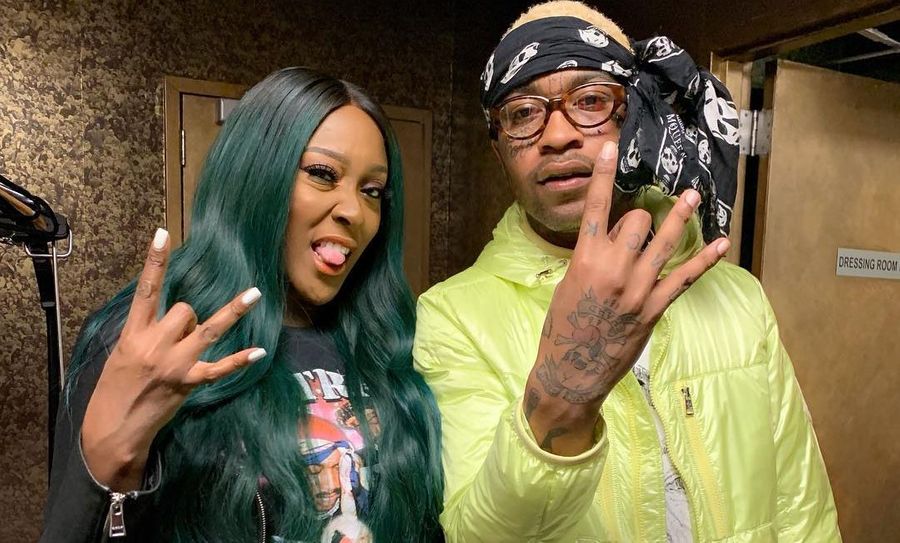 "I didn't really know they were famous until I was older," Tracy told Fader. That statement is hard to believe, considering how famous Ishmael Butler and Cheryl Clemons were in the 90s. Ishmael was a member of the Grammy award-winning hip-hop group Digable Planets, while Cheryl, professionally known as Coko, formed part of the 90s R&B group SWV.
Tracy spent part of his childhood touring all around the world with his mom. He inspired one of Coko's most famous singles, Sunshine. Ishmael and Cheryl might have achieved a lot in the music industry, but they didn't have the same dream for their son. Instead, they wanted Tracy to focus on his studies.
Ishmael and Cheryl can't shoulder all of the blame for failing to nurture Tracy's interest in music because Tracy mostly kept his music away from his parents. For some reason, he didn't want them to know about his musical interests. However, Ishmael revealed in an interview with Interview Magazine that he was aware of Tracy's talent:
"But even when you were younger, I knew you had a lot of skill and talent, and you would spend a lot of time on stuff that most kids would have just messed with for a little bit and let go, like playing guitar and messing around on GarageBand."
Tracy found a way to make it in the industry without his parents' support, but he admits that his parents' influence helped him identify his niche in music. Ishmael still makes music as part of the hip hop duo, Shabazz Palaces. Tracy and his dad draw inspiration from each other, and in many ways, their music is similar. Lil Tracy told npr.:
"I've never heard that side of the story. I used to get in a lot of trouble. I know what he [Ishmael] means. I was definitely super rebellious, and my music is that. I feel like we would be the same if I was this age back then. I don't know how to explain it: I'm the him of this – of my generation."
---