JoJo Siwa is an American dancer and internet personality who shot to fame for appearing on Dance Moms alongside her mother. She gained further fame after creating her YouTube page, which mostly contains vlogs about Siwa's life. Siwa launched her music career in 2016 by releasing the song Boomerang, a song condemning online bullying, and I Can Make U Dance.
Siwa commands one of the largest online followings in the world as her content appeals to children and teenagers alike. She has 10.5 million followers on Instagram, 12.1 million subscribers on YouTube, and close to 32 million followers on TikTok.
This piece will look at JoJo Siwa's sexuality and dating life. JoJo is yet to label her sexuality or reveal the identity of her girlfriend.
JoJo revealed that her perfect girlfriend encouraged her to come out publicly
JoJo sparked LGBTQ+ rumors about her sexuality after appearing in a TikTok video alongside members of TikTok's Pride House. She then released a TikTok of herself singing along to the LGBTQ+ anthem Born This Way. JoJo officially came out by posting a photo of herself wearing a t-shirt with the words: BEST. GAY. COUSIN. EVER. A cousin of hers gifted her the piece of apparel.
Siwa told Jimmy Fallon that she made the spontaneous decision to come out during a FaceTime call with her 'perfect, most beautiful girlfriend in the whole world.' She revealed that ten minutes before posting the photo, she'd told her publicist that she was going to hold off on making the revelation. However, her girlfriend convinced her otherwise:
"I was on FaceTime with [my girlfriend], and we were just talking about all the love that came in, and were both like, 'Technically I still haven't confirmed it.' I was like, 'I kind of just want to post this picture on my real story. She was super encouraging."
JoJo received an outpouring of support from fans and influential figures in the LGBTQ+ community. However, a couple of days later, she realized that coming out could have wrecked her career. However, she faced the challenge with characteristic defiance:
"Technically, that was a really big risk that I took, posting that. But if I lost everything that I've created because of being myself, and because of loving who I want to love, I don't want it."
Who is this perfect girlfriend that inspired JoJo to come out? Well, at the moment, JoJo is keeping her identity secret.
JoJo has come out, but she is yet to put a specific label on her sexuality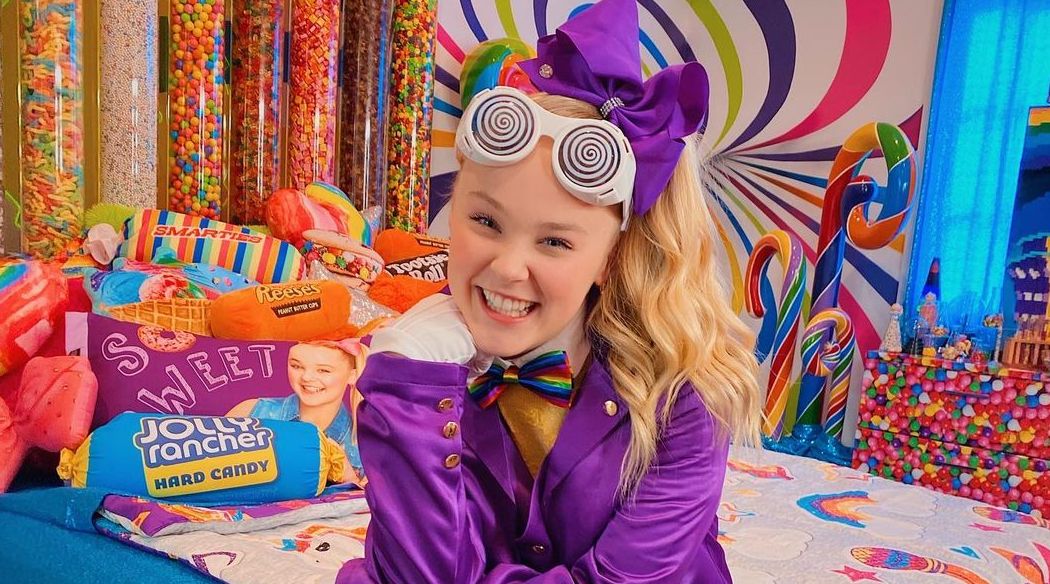 After coming out, JoJo went on Instagram Live to talk about her sexuality. She revealed that she'd come out to her family a week earlier and that her mom had known for about two years. "Around two years ago, she was like, 'I don't think you only like boys, that's totally okay,'" Siwa revealed. JoJo offered the following reply to a fan who asked her how she identifies:
"I don't know. But I always believed that my person was just going to be my person. If that person happened to be a boy, great! And if that person happened to be a girl, great! I think I'm just really happy. I think in life you know when you meet your person, I really do."
In November 2020, Siwa broke up with ex-boyfriend Mark Bontempo. In December 2020, she talked to Entertainment Tonight and told the outlet that she is 'single as a Pringle.' She also stated that dating wasn't a priority, but if the right person came along, she wasn't opposed to the idea. A month later, she revealed that she is in a happy relationship with her girlfriend. To Siwa, labels don't matter as love is universal. She concluded her IG Live video by sharing the following words of wisdom from her dad:
"Like my dad said, love is universal. You guys can love whoever you want to love, and you guys can do in life whatever you want to do… Just be happy, happiness is sometimes really hard. If something makes you happy, enjoy it. Just enjoy it, live in the moment. Don't think too much, just kinda live."
---