Statistics
Age:

33 years old

Date of Birth:

October 31, 1989

Birth Place:

Purcellville, Virginia, United States

Horoscope:

Scorpio

Full Name:

Betsy Woodruff

Occupation:

Reporter

Height:

5 feet 5 inches

Nationality:

American

Ethnicity:

Caucasian

Marital Status:

Married (Jonathan Swan)

Education:

Hillsdale College
About Betsy Woodruff
News reporters form a big part of our daily lives. We get to see them every day as they discuss issues such as politics, weather, sports, and so much more. They have a bigger influence on our lives than we appreciate. One such influential reporter is Daily Beast's, Betsy Woodruff.
Betsy Woodruff shares a name with famous figures in the journalism world, and she is often linked to those famous names. However, Betsy is a great journalist in her own right. She has made a name for herself as a political journalist with strong opinions.
Betsy is also charming and eloquent, and it makes her a favorite among viewers. Betsy is headed for the top, but people know very little about her. Keep reading to discover some truths about Betsy Woodruff.
She has her parents to thank for her strong work ethic
Betsy Woodruff was born on 31st October 1989. She was raised by her parents, Scott and Jane Woodruff, alongside a brother and a sister. Betsy's mom studied at the University of Missouri, and she graduated with a marketing degree.
Before becoming a housewife, she used to work at the Patrick Henry College Bookstore. Unlike her daughter, Jane is hesitant about discussing politics. Betsy has revealed that her parents played a big role in cultivating her strong work ethic. She especially praised her dad for teaching her to work hard and to always play by the rules.
Her parents' influence also rubbed off on her siblings. They are all very successful at what they do. Betsy's brother, Chris, works as an executive director at Life Raft International, and he lives in Bangkok with his family. Betsy's sister, Jane, is a lawyer, and she works at Dunlap Bennett & Ludwig in Virginia.
She always wanted to become a journalist
Betsy's dedication to journalism was clear to see from a young age, and she didn't waste any time establishing herself in the industry. While studying at Hillsdale, Woodruff wrote for the National Review, the Toledo Free Press, and the Washington Examiner. After her graduation, she interned at the Washington Examiner, where she continued working as a political writer.
In March 2015, she joined American news and opinion website, the Daily Beast, as a political reporter. During her time as a reporter, she has covered issues regarding immigration, federal law enforcement, and justice.
Betsy was also involved in the rigorous coverage of the 2016 Presidential election. She also covers hot topics surrounding Capitol Hill, and she is famous for her unwavering opinions on matters affecting the state. It has enabled her to appear on MSNBC and Fox Business.
She got married to Jonathan Swan in September 2019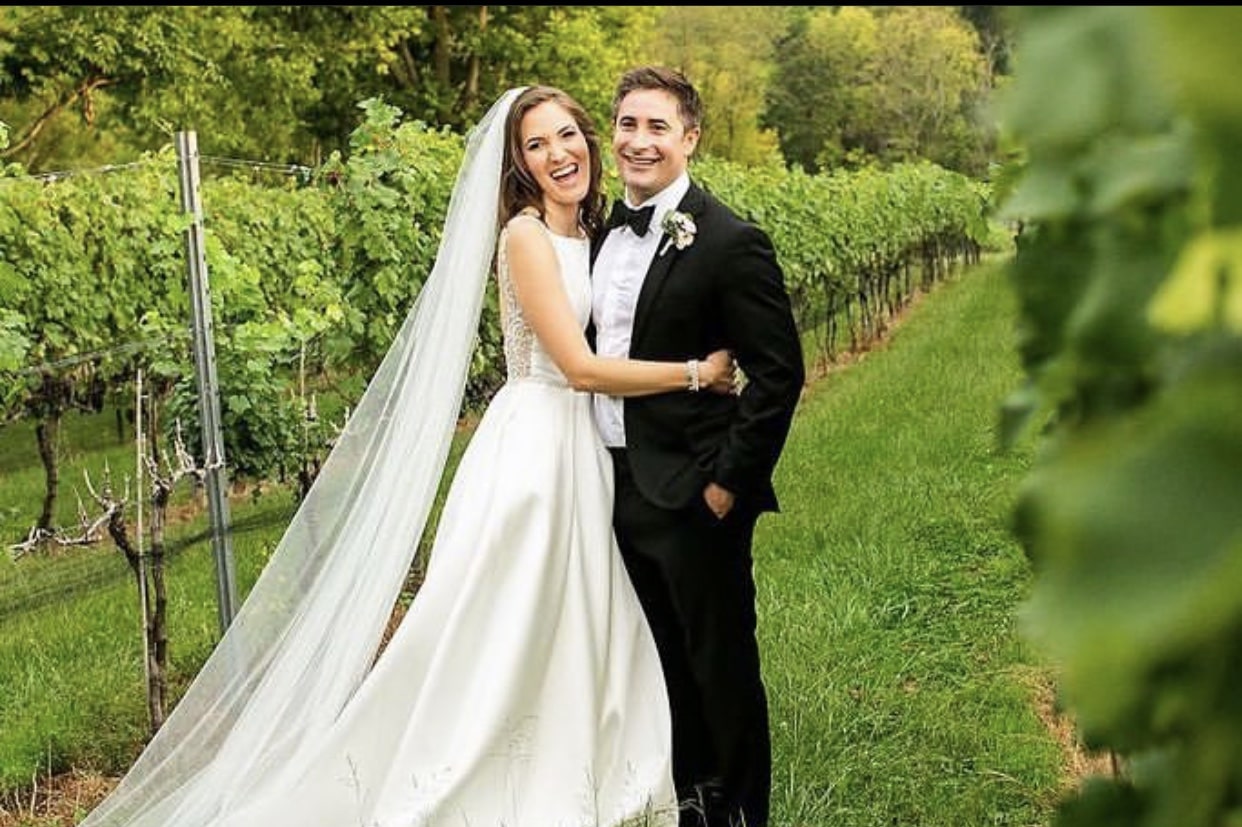 Betsy got engaged to long-term boyfriend, Jonathan Swan, on 11th March 2018. She shared a photo on Instagram with the caption;
"We're getting hitched! One of the very many perks: for the rest of my life…"
It is believed that the couple started dating sometime in 2014. After a year and a half long engagement, Betsy and Jonathan got married on 14th September 2019.
Jonathan is Australian, and he began his career as a national reporter for Australian media house, Fairfax Media. In December 2016, he became national political reporter for Axios. During his time at Axios, he was involved in controversy when Washington Post journalist Ronald Kessler claimed that he was among the journalists that Trump feeds information.
The claims came after Jonathan Swan became the first journalist to release a variety of high profile stories. For instance, he was the first to report that the Trump government would recognize Jerusalem as Israel's capital and that the U.S. would pull out of the Paris climate deal.
People think that she is related to Bob or Judy Woodruff
Betsy Woodruff is believed by many people to be related to Bob or Judy Woodruff. The comparisons are fueled by the fact that the other Woodruffs are journalists as well. However, they are not in any way related to each other.
Bob Woodruff is the son of Frances Ann and Robert Norman, and he is married to Lee McConaughy. Bob is the father of four children. He is a successful journalist who's worked for networks such as CBS and ABC news. In 2006, he was severely injured when covering the war in Iraq. His miraculous recovery led to the formation of the Bob Woodruff Foundation, which provides support to veterans and their families.
Judy Woodruff is the daughter of army officer William Woodruff and Anna Lee. She is married to columnist Al Hunt, and she has three children. During her illustrious career, Judy has worked for CNN, PBS, and NBC. She is currently the managing director and anchor of PBS NewsHour. She also co-founded the International Women's Media Foundation.
The three famous Woodruffs share no relation. It just a coincidence that they share the same name, and they work in the same field.