Statistics
Age:

36 years old

Date of Birth:

August 28, 1986

Birth Place:

Los Angeles, California

Horoscope:

Virgo

Full Name:

Armand Douglas Hammer

Occupation:

Actor

Height:

6ft 4 ½ (194.3 cm)

Nationality:

American

Ethnicity:

White

Marital Status:

Married (Elizabeth Chambers)

Children:

2 (Harper Grace Hammer, Ford Armand Douglas)

Education:

Los Angeles Baptist High School, Grace Christian Academy
About Armie Hammer
Armie Hammer is a popular American actor who besides his debut career is well known as the son of businessman Michael Armand Hammer and as the great-grandson of oil tycoon and philanthropist, Armand Hammer.
You would expect someone from such a background to take an entirely different path, but incidentally, that was not the case with Armie Hammer. From an early age, he had always aspired to be an actor –something most of his family members never took that seriously.
You can imagine their shock, specifically his parents' when he told them that he would quit school and pursue his acting career. Of course, they did not take it lightly, and he was critiqued with the statement that 'no Hammer man had ever dropped out of college without an MBA or Ph.D.!,' –leave alone in high school.
But Armie was not about to give up his lifetime dream. So, he quit high in 11th grade and decided to take college courses to pave way for his career. Though a leap of faith at the time, he would later come to appreciate his decision.
Today, he is renowned for his unique display of skill and talent in the multiple roles he casts –a trait that has seen him become nominated for multiple awards and emerged victorious in a good number of them.
Among his most popular roles include that of the Winklevoss twins in the 2010 David Fincher's biographical drama film 'The Social Network', as Clyde Tolson in the 2011 K. Edgar biopic, as Illya Kuryakin in the 2015 action film 'The Man from U.N.C.L.E', as Luca Guadagnino's in the 2017 romantic drama 'Call Me by Your Name', and Martin D. Ginsburg in the 2018 biopic 'On the Basis of Sex' among others.
That happens to be nothing but just a brush of Armie Hammer's life. Read on to know more interesting facts relating to his life.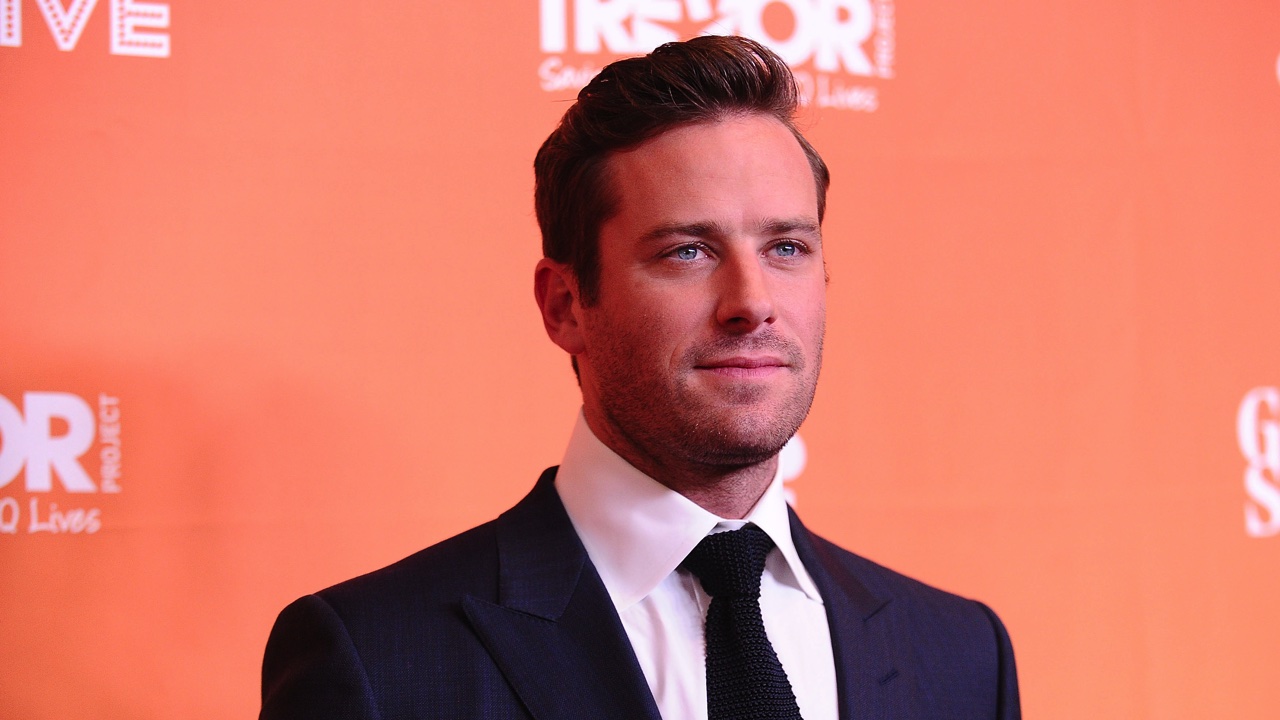 Bio, Early Life, and Education
Armie Hammer was born on 28th August 1986 in Santa Monica, California. His mother, Dru Ann is a former bank manager while his father, Michael Armand Hammer is a businessman with several operations including a film/TV production company.
As of his siblings, Armie has one known sibling; a younger brother named Viktor.
Speaking of his early life, he reveals to have been raised in multiple neighborhoods while growing up. Hammer lived in the neighborhood of Highland Park in Dallas till the age of 7, before moving with his family to Cayman Island where they lived for 5 more years. Afterward, they moved back to Los Angeles.
Because his early life entailed moving around a lot, his education history revolves around various institutions in different locations. Hammer attended the Faulkner's Academy and Grace Christian Academy in Cayman Islands. The latter was a school founded by his father in West Bay, Grand Cayman.
Afterward, he went to Los Angeles Baptist High School on Fernando valley –but dropped out in the 11th grade so as to pursue his acting passion.
Career and Rise to Stardom
At the age of 19, Armie Hammer made his first TV appearance in the series Arrested development, which was followed by guest appearances on Veronica Mars and Housewives.
He made a debut appearance playing an unnamed student in the 2006 film, Flicka. However, it was after his lead role as Billy Graham in the 2008 indie film, 'Billy: The Early Years' that he started getting noticed. The following year in 2009, Hammer played recurring roles on two CW hit series entitled Gossip Girl and Reaper, respectively.
2010, Armie cast a double role as the Winklevoss twins in the critically-acclaimed motion picture titled The Social Network –which reportedly placed him in the big leagues. For this role, he was nominated for several awards and emerged victorious as the 'Best Supporting Actor', courtesy of the Toronto Film Critics Association Awards, in addition to a couple more ensemble awards with the rest of the cast.
Since then, Armie Hammer's career took a completely different turn, soaring to even greater heights. He played Clyde Tolson in J. Edgar directed by Clint Eastwood, starring Leonardo DiCaprio, and as Prince Andrew Alcott in the 2012 film Mirror Mirror in which he casts opposite Julia Roberts as the Evil Queen and Lily Collins as Snow White.
After a couple more roles, Hammer starred in the 2015 film, The Man from U.N.C.L.E alongside Henry Cavill. In 2016, he starred Jake Gyllenhaal and Amy Adams in the film 'Nocturnal Animals'.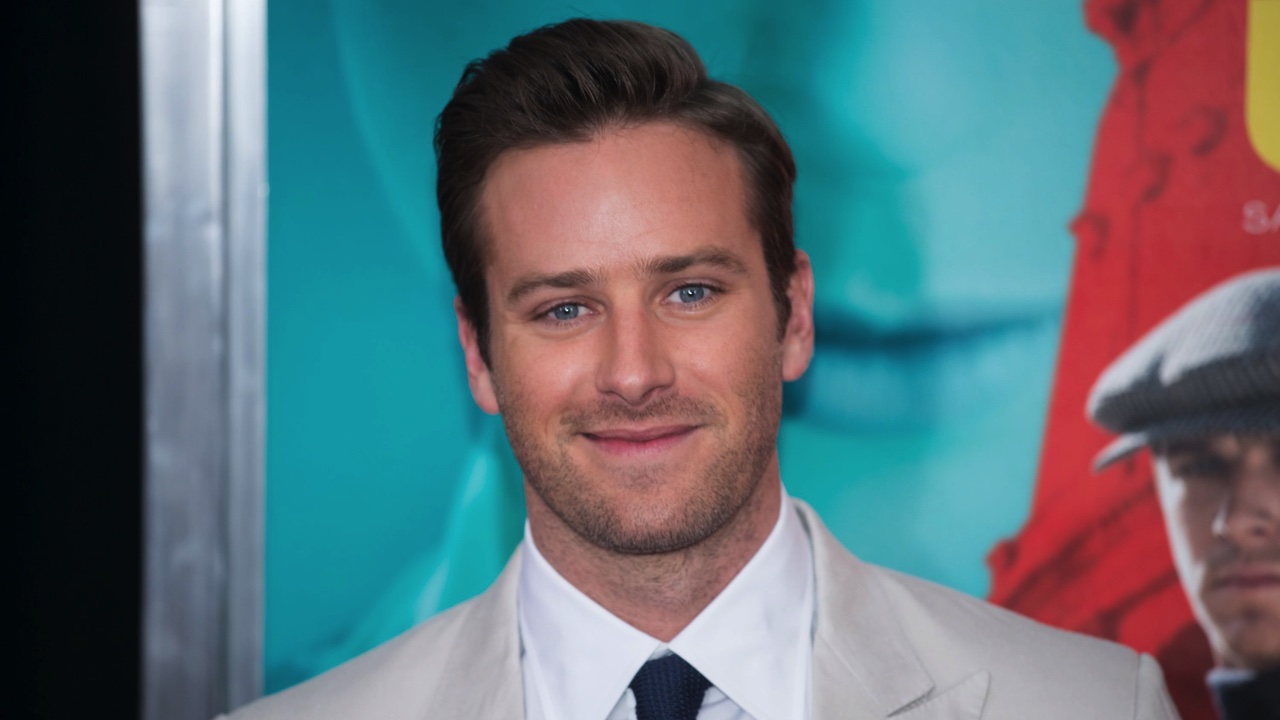 In 2017, he featured in the crime drama Free Fire with Brie Larson, in the animated flick Cars 3, and for the role of a man who seduces a teenage boy in Oscar-nominated drama 'Call Me by Your Name'. For the last, he received a Golden Globe nomination for 'Best Supporting Actor'.
In 2018, he went on to play American writer James Lord in the biopic 'Final Portrait' –alongside Geoffrey Rush, and as Steve Lift in the comedy 'Sorry to Bother You' in which he stars alongside Lakeith Stanfield.
Recently in 2019, Armie Hammer has featured in Hotel Mumbai where he plays the role of David, alongside Dev Patel.
Personal Life -who is Armie Hammer Wife?
As of 2019, Armie Hammer is married to Elizabeth Chambers –a former model, actor, and TV personality. Reportedly, Armie first met Elizabeth through his friend, artist Tyler Ramsey in 2006 and instantly had a crush on her. Unfortunately, it was not until 2008 when the couple started dating.
Revealing about his relationship, Hammer explains that although it was love at first sight, he was not as lucky since Elizabeth was already in another relationship at the time. The two would remain friends for two years until Hammer gathered the courage to ask Chambers to be his girlfriend.
Now happily married, the couple enjoys the company of two kids; Harper Grace Hammer born in 2016, and Ford Armand Douglas born two years later in 2018. The couple resides in L.A. California and co-own Bird Bakery which currently has two store locations in Texas; one in Dallas and the other one in San Antonio.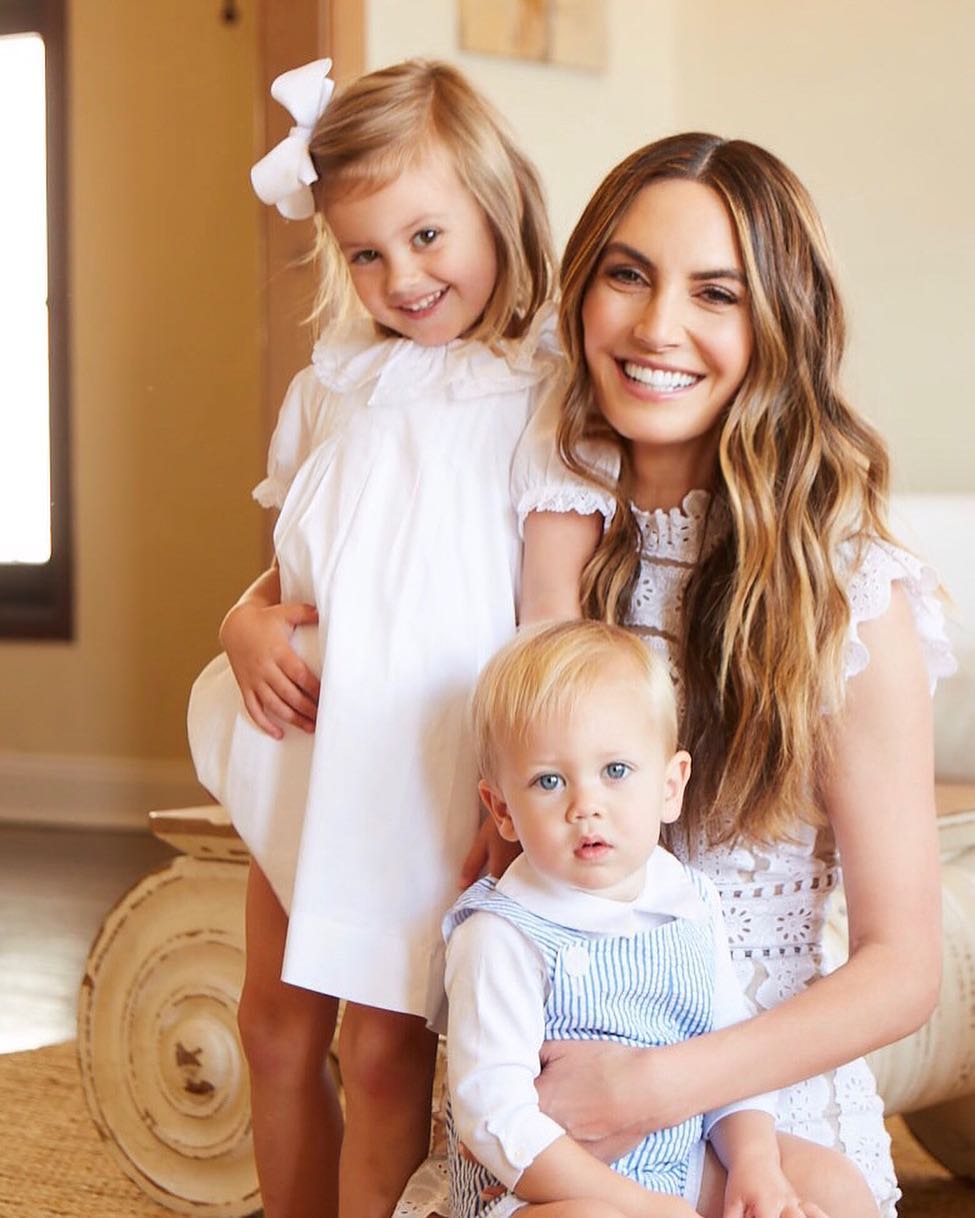 Armie Hammer's Net Worth
Although he comes from a stable background, most of his wealth has been self-garnered. His main source of income is through his successful career as an actor in which he is seen featuring in multiple high-budget films.
As of 2019, Armie Hammer has a net worth exceeding $16 million.
Also Read: Hero Fiennes-Tiffin – Biography, Who Is His Girlfriend?, Life & Education