DMX (real name Earl Simmons) was an American rapper and actor who gained fame in the 1990s for his husky and energetic rap delivery and electric on-stage performances. He released his debut album, It's Dark and Hell is Hot, in 1998 to widespread critical and fan acclaim.
His most successful album, 1999's And Then There was X, spawned the hit single Party Up (Up in Here). DMX made history by becoming the first artist to have five consecutive albums debut at number 1 on the Billboard 200. Sadly, DMX passed away in April 2021 due to a heart attack induced by a suspected drug overdose. 
The distribution of his estate has thus become a topic of discussion in online circles. The ownership of DMX's masters has become a mystery due to a rumor claiming that they have been purchased. This piece will try to decipher who owns DMX's masters.
An online rumor claims that Jay Z and Beyonce have purchased DMX's masters for the benefit of his children
On 10th April 2021, an unverified Twitter account dubbed Phenomenal Reporters tweeted that Jay Z and Beyonce have purchased DMX's masters for $10 million 'to give to his [DMX's] kids for free.' The rumor spread like wildfire as Twitter users praised Jay Z and Beyonce for taking care of the late rapper's children.
However, the rumor remains unsubstantiated and the parties in the alleged transaction are yet to comment on the rumor. A 'master' is the word used to describe an original recording of a song or performance. The original sound is protected under U.S. copyright law.
Per an investigation by Snopes, DMX's most famous hits aren't registered to Jay Z or Beyonce. Furthermore, the rumor makes a false assertion about DMX's children, claiming that he has 17 children, but DMX has 15 children.
The claim is most likely false as there are no records of Jay Z and Beyonce owning DMX's masters. Moreover, no credible authority has verified the rumor. Therefore, the logical conclusion is that the rumor is false.
Jay Z and DMX had a rocky relationship, but DMX stated that there was no beef between them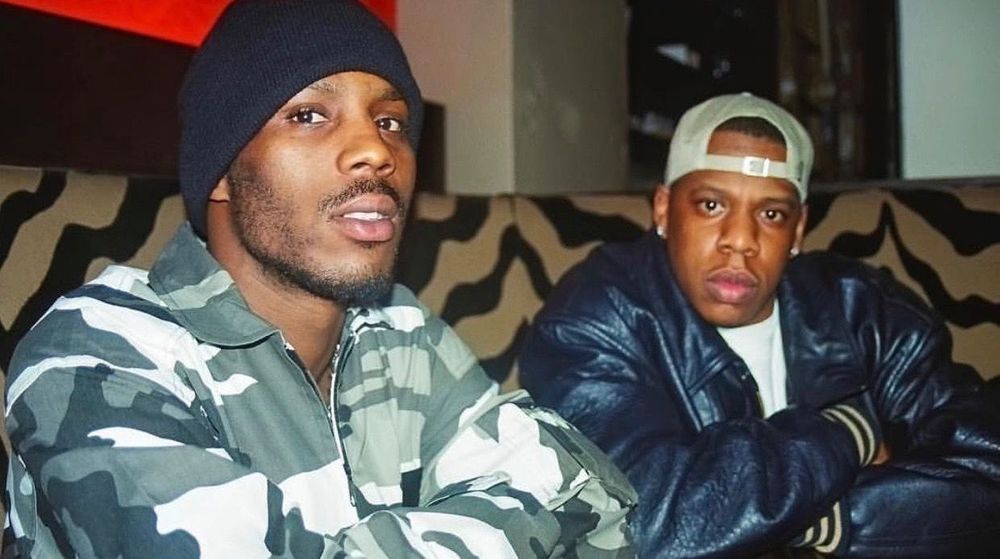 Jay Z and DMX first collaborated in 1995 on the urging of producer Irv Gotti. The pair plus Ja Rule formed a group known as the Murder Inc. and recorded two songs together, Murdergram and It's Murda. They never released an album, however, and according to Ja Rule and Irv, the tension between Jay Z and DMX created an unmanageable working environment.
"We couldn't get X and Jay in the same room," Ja Rule told MTV News. In a 2012 interview with Sway Calloway, DMX described his relationship with Jay Z as a rivalry. He added that he treated Jay Z as a competitor, but didn't wish any harm on him. DMX said:
"When you're playing another [sports] team, you're not going to like them. That doesn't mean that you want them dead or you mean any physical harm to them. I didn't like him because we battled, and that's what it was. I didn't mean him any harm. I didn't know him enough to not really like him."
According to DMX, he and Jay Z eventually 'earned each other's friendship,' but they were never close. "We ain't high fiving in the locker room, chest-bumping and all of that," DMX said. "We don't have none of that going."
---