Amanda Balionis
Biography
Statistics
Age:

32 years old

Date of Birth:

June 20, 1987

Birth Place:

Pittsburgh, Pennsylvania

Horoscope:

Gemini

Full Name:

Amanda Balionis

Occupation:

American TV sportscaster

Height:

5 feet 5 inches

Nationality:

American

Ethnicity:

White

Marital Status:

Single

Education:

Graduated in Broadcast Journalism from Hofstra University
About Amanda Balionis
Golfing is one of the most exclusive sporting activities and anybody who plays an active role in it tends to be a center of interest.
Amanda Balionis is an American News sportscaster best known for her role as an anchor and reporter of CBS sports golf team.
She has also been a successful reporter and anchor in the 2014 PGA Tour and the 2016 Callaway Golf.
Here is everything you need to know about her.
Early life and education
She was born on 20th June 1987 in Pittsburgh, Pennsylvania, US. Amanda spent the first few years in Pittsburgh but later moved to Lancaster, Pittsburgh when she was aged 10.
Amanda Balionis is an American and holds the white ethnicity. Her parents are Dana Balionis and Anthony Balionis.
Her family has a long history in playing golf, as a result, Amanda developed an interest in sports from a very young age.
She was a junior golf player in her early years.
From 2000 to 2004, Amanda attended the Manheim Township High School where she was an active volleyball player.
After the successful completion of High School, Amanda joined Hofstra University, where she graduated with Broadcast Journalism in 2008.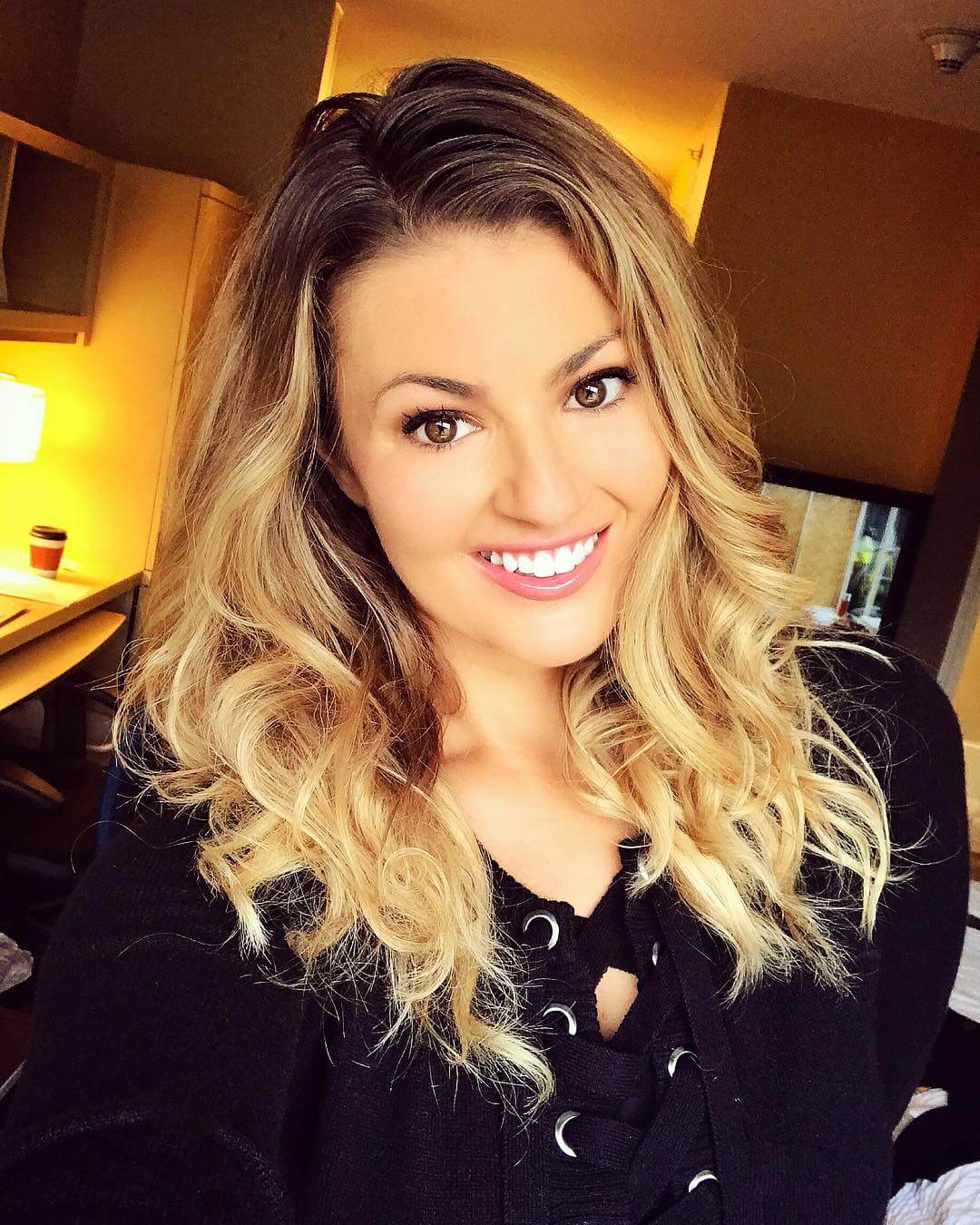 Amanda Balionis' career and professional life
Amanda started her journalism career while still a university student. She interned at ABC News NOW, New York Jets, and CBS2. She also worked for the local Lancaster Newspaper between year 2008 and 2009 as a reporter.
Amanda was no doubt good at what she did because she soon received an opportunity to work on TV.
She got a job and worked as a Freelance sideline reporter at Verizon sports, covering sporting events such as soccer and Basketball.
In the year 2009, she joined MSG Network as a reporter and covered several High School teams' sports.
In 2011, Amanda interviewed for a digital position with PGATour.com. That was when she discovered it a great opportunity to cover professional sports.
In 2014, she made a major breakthrough in her career when she became an anchor and reporter of PGA tour (Professional Golfers association.)
She held her title for 5 good years – during this time; she covered hundreds of tournaments and shows. This period not only increased her popularity but also made her fall in love with golf and its people.
In 2016, Amanda Balionis moved to Team Callaway. She was able to cover on-air duties and present the company's original content.
In 2017, she moved to CBS, a major network and joined the CBS sports golf team which is the biggest sporting broadcast in the country.
She has covered a variety of sports events while a member of CBS sports golf team.
The job is well paying and through it, Amanda has been able to earn an impressive income. Her new job has also played a vital role in her popularity.
Amanda Balionis' personal life – is she married, is she dating anyone?
Amanda currently lives in San Diego, California with the company of her French bulldog, Chorizo.
Being an attractive news reporter comes along with its benefits – and popularity is one of them. Because of her successful career, Amanda has managed to attract a big number of fans, especially of the male category.
As a result, she has been quite active on various social media platforms where she keeps her fans updated.
She has over 123k followers on her Instagram page and over 85.7K followers on her twitter account. Most of the time, Amanda posts relate to her career as a reporter and golf sports.
However, she still posts about her personal life – her parents and her pet dog are a common appearance in her posts.
She has also been quite active on twitter and is always being attacked by her fans who want to know about her love and dating life.
Who is the love of her life, is she married?
Amanda is an attractive reporter and as a result, she has to cope with her fans pressuring inquiries about her love life. But even at the age of 31, she has managed to keep her dating and love life away from the limelight.
Many speculations and rumors about her love life have circulated around the internet – but she has never confirmed any of them to be true.
However, most of her tweets suggest of a possible relationship. In 2014, she tweeted several times about a 'boyfriend' she had.
In the same year, Amanda posted her picture on Instagram with the caption that she was on a VIP treatment at universal studios with her boyfriend – but the post did not spill any information about her 'alleged' partner.
In 2015, she uploaded a post showing what looked like an engagement ring on her finger. When her fans inquired to whether she was engaged, she said NO.
Recently in 2018, Amanda mentioned her 'ex-boyfriends' in one of her tweets. That confirms that she has been in previous relationships, but prefers to keep them private.
Who knows, she might be waiting for the perfect time to spring the news about her engagement or wedding!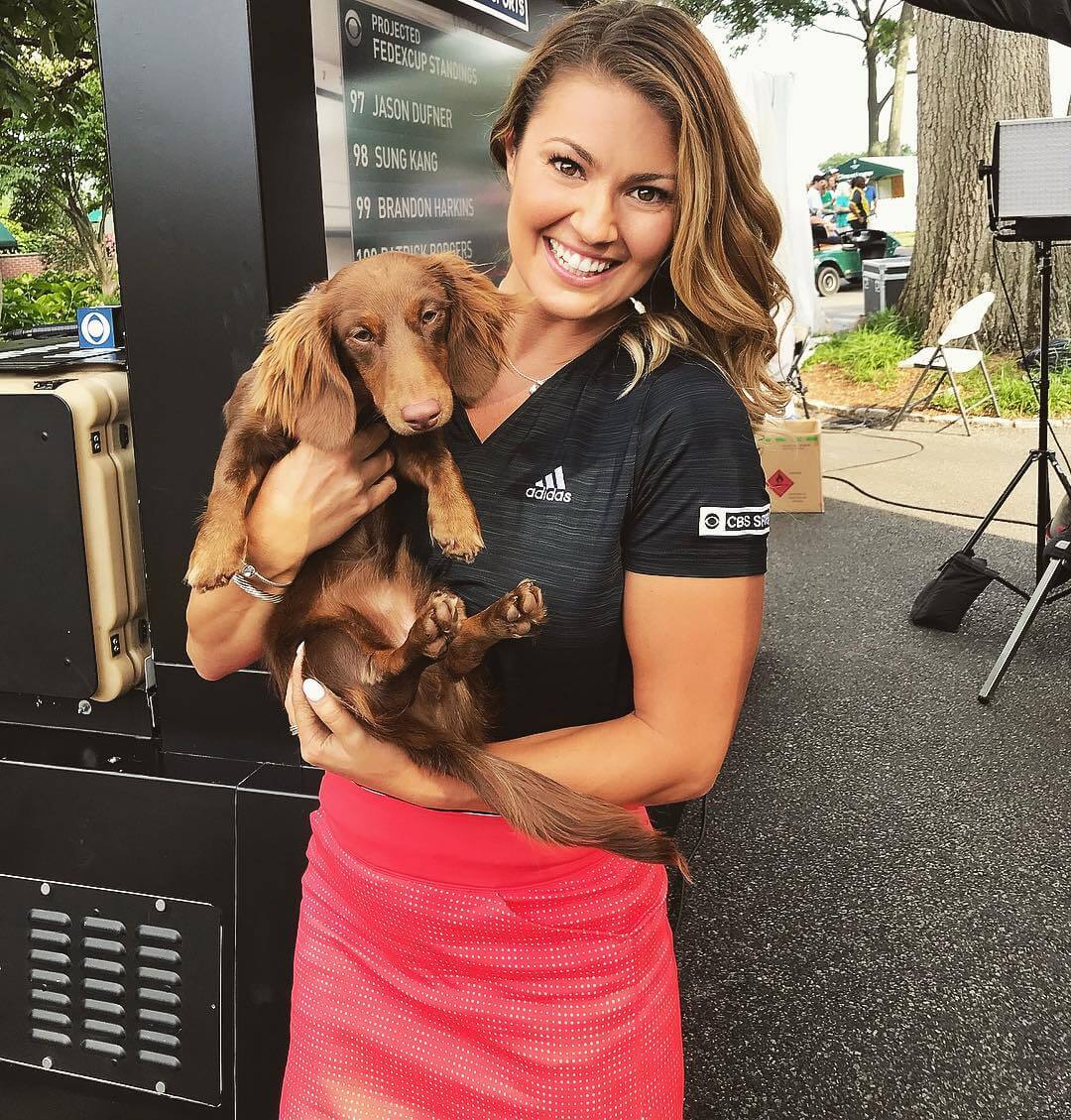 Amanda Balionis' parents had a fatal Road accident
On 2016, Amanda received the most disturbing phone call – her parents had been involved in a road accident and had been rushed to the hospital. They had both been hit in the head and were being transferred to the Intensive care unit (ICU).
It was not until a year later when she shared the devastating moment she had experienced.
On March 2017, Amanda shared a heartfelt caption via Instagram of how she nearly lost her parents.
Amanda is very close to her parents and she admitted that it had been the scariest experience she ever had. Having learnt everything from them, the thought of losing the two people she loved most no doubt left her shaken.
Thankfully, her parents were able to recover soon after.
Despite her busy schedule, Amanda always creates time to spend with her elderly parents. Afterwards, she shares these happy moments with her fans on social media.
That devastating scenario taught her the importance of relishing our daily lives, and she tries to communicate that with her fans in her posts.
How much is Amanda Balionis Worth?
At the age of 31, Amanda has managed to set up a successful career as a sportscaster.
Before her arrival at CBS sport, she had spent 5 years working as the PGA tour reporter and has hosted shows like, PGA Tour Live, Trending on Tour and Buy a Mulligan.
Her annual salary as a CBS reporter ranges from $37K – $147K. Although her official net worth is yet to be known, online sources has estimated her to be worth over $500,000.
Also Read: Betsy Woodruff – Bio, Married, Husband, Net Worth, Height