Amanda Balionis
Biography
Statistics
Age:

35 years old

Date of Birth:

June 20, 1987

Birth Place:

Pittsburgh, Pennsylvania

Horoscope:

Gemini

Full Name:

Amanda Balionis

Occupation:

American TV sportscaster

Height:

5 feet 5 inches

Nationality:

American

Ethnicity:

White

Marital Status:

Single

Education:

Graduated in Broadcast Journalism from Hofstra University
About Amanda Balionis
Amanda Balionis is an American reporter famous for her work as a golf journalist. She currently works for CBS Sports, and she is a contributor for Turner Sports digital. Amanda has interviewed many golf stars during her decade-long career as a golf reporter.
Balionis consistently impresses with her golf knowledge, and more often than not, she makes the right predictions. Amanda is also a football presenter for CBS Sports. This piece will look at Amanda's career, her family, her relationship, and her love for dogs.
She developed her love for golf at a young age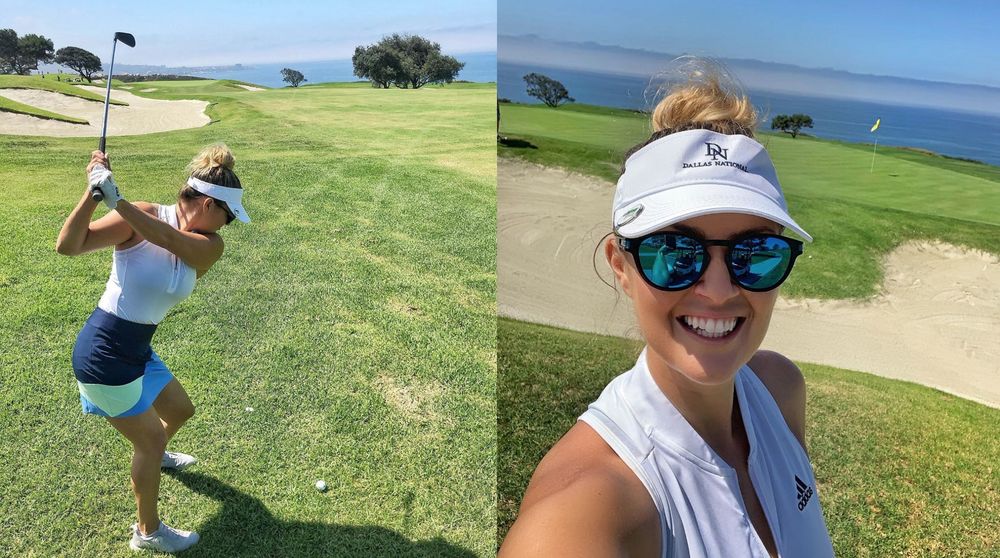 Amanda Balionis was born on 20th June 1985 in Pittsburg, Pennsylvania. Her love for golf can be traced back to her grandparents. Amanda's grandparents met at a golf course, and their love blossomed on the greens. Her parents also played golf almost every day, and so she was exposed to golf when she was quite young. Amanda talked to Golf Digest about her life growing up:
"My parents play virtually every day. So I grew up around the game. I took lessons at a golf course where I grew up in Lancaster, Pa., when I was little, probably when I was 8 or 9 years old. I played junior golf for a few years; my parents loved playing with me, but the minute I had to carry my own bag and walk nine holes by myself, I was like, 'Eh, you know what, I'm gonna go join the swim team."
She started covering sports during her time at Hofstra University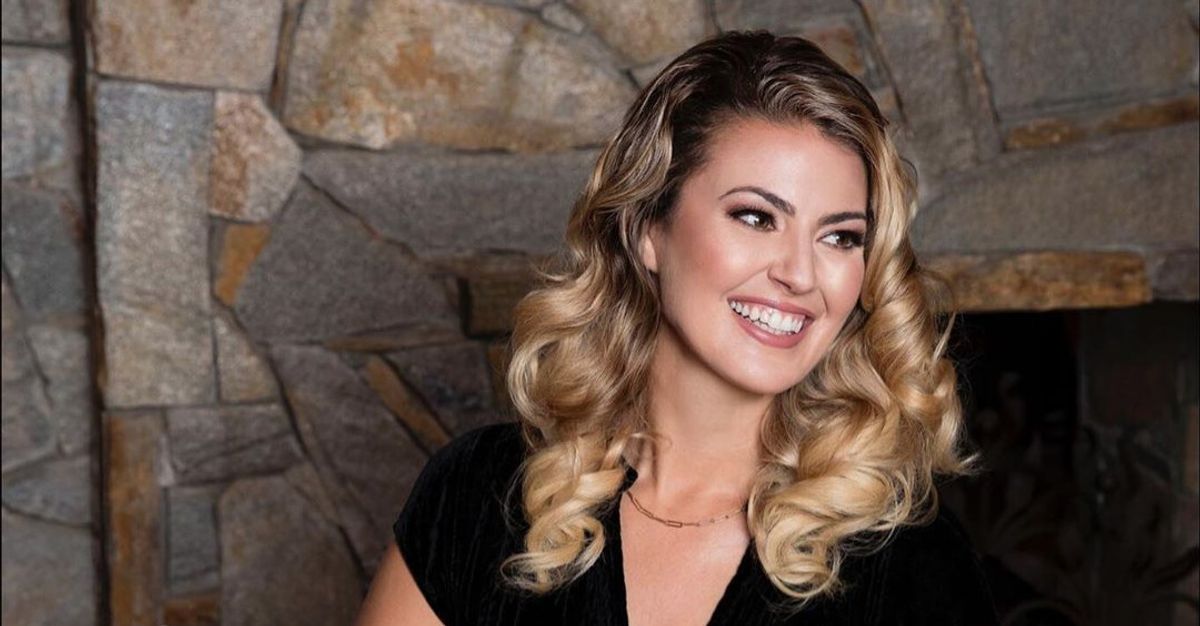 Amanda's journey as a journalist started when she attended Hofstra University to study broadcast journalism. She worked at the student newspaper and interned for ABC News NOW, the New York Islanders, the New York Jets and CBS 2. Amanda started her professional career at a local Lancaster news agency.
Balionis started working with PGA Tour in 2011, and six years later, she joined CBS sports. She talked to Callaway Golf about her journey as a broadcaster;
"And then in 2011, I interviewed for a digital position with PGATour.com. I thought it was such a great opportunity to cover professional sports. The PGA Tour really trained me from day one to learn the game of golf – to live it and breathe it."
She realized her Super Bowl dream in 2019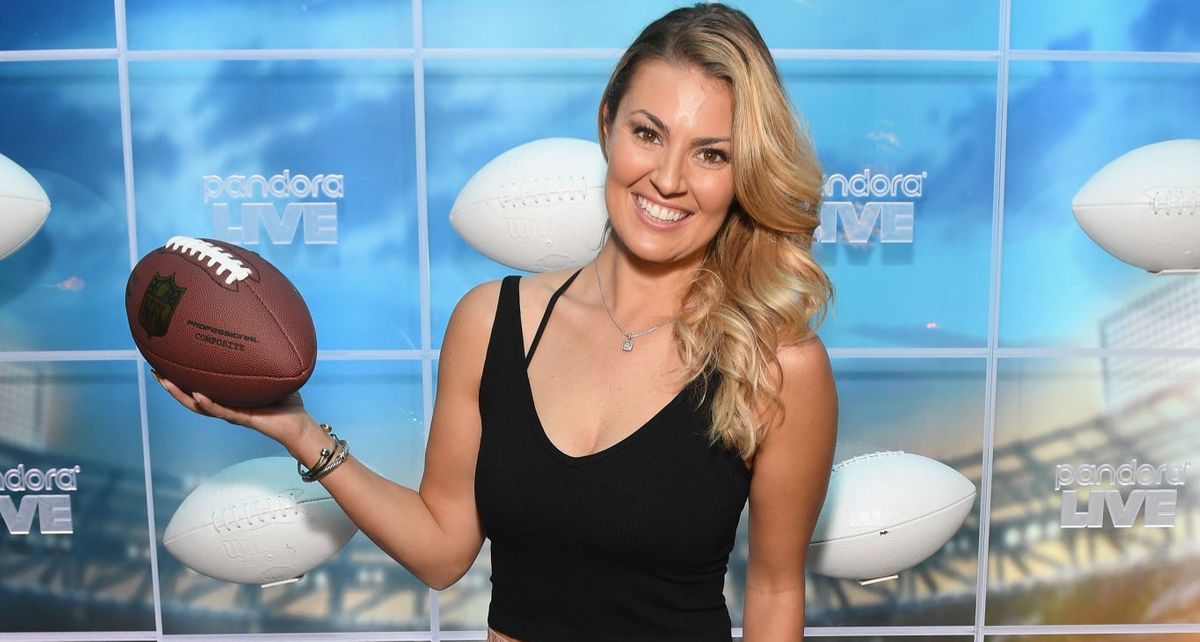 Amanda achieved fame for being a golf broadcaster, but she always wanted to cover football. She is an avid fan of the Pittsburg Steelers, and for a long time, she expressed her desire to do football-related coverage. She told Golf Digest:
"For long-term, the dream gig would be full-time golf and football, no question. CBS let me have a sideling game during week 5 for the Raiders versus the Chargers. So maybe I'll get another opportunity like that in the near future."
Amanda branched into football coverage in late 2018. It gave her enough time to get used to football before the Super Bowl. Amanda had a golf tournament to cover after the Super Bowl LIII, and she had to prepare adequately for both of them. She told Golf.com that it was a bit of a challenge:
"It was really challenging to focus for me. It's the first time that I had a quick turnaround like this, with two very high-profile events back to back. But it's been great. I love being challenged and I love doing new things."
She suffered mentally and physically after the death of her father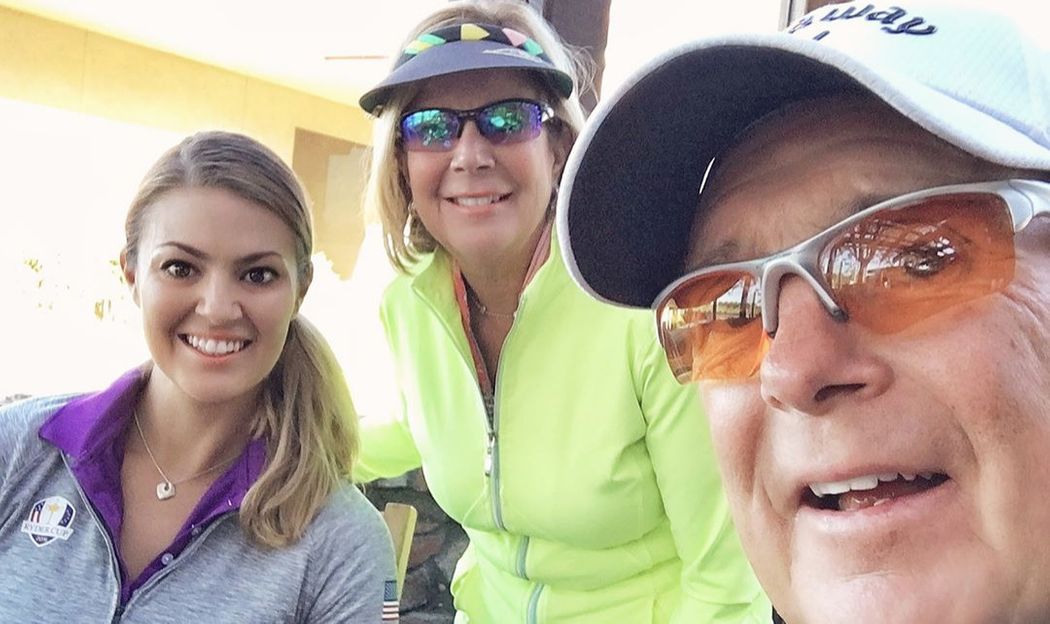 Amanda and her parents always shared a very tight bond, and she was in deep despair when they suffered a terrible accident in 2016. Balionis gathered the courage to talk about the incident one year after it happened. On 30th March 2017, Amanda posted a lengthy message on Instagram detailing her emotions when she got the news about the accident.
She also talked about the love her parents shared during recovery. She wrote:
"I learned what true love looks like when things are bad (my dad making inappropriate flirty comments to my mom as they passed each other in ER, my parents demanding to be put in the same hospital room so they could be with each other and take care of each other)…"
Her parents recovered from the accident, but her dad passed away unexpectedly in September 2018. The sudden death of her father affected Amanda's health. She gained 15 pounds in two weeks, and she started to struggle mentally. She revealed on Instagram and Twitter that she had to see a therapist and doctors to recover mentally and physically. Amanda wrote:
"The biggest lesson probably being, ya can't fool your body. Listen to what it has to say. Also – ask for help when you need it. And finally – stop judging yourself so harshly and embrace the changes in life that you can't control. I am where I am right now and it's helping me to become the person I'm meant to be in the future… all I can change is my attitude, not the circumstances."
Amanda shared her story with the hope that she could inspire someone to change their life for the better.
She recently shared the identity of her boyfriend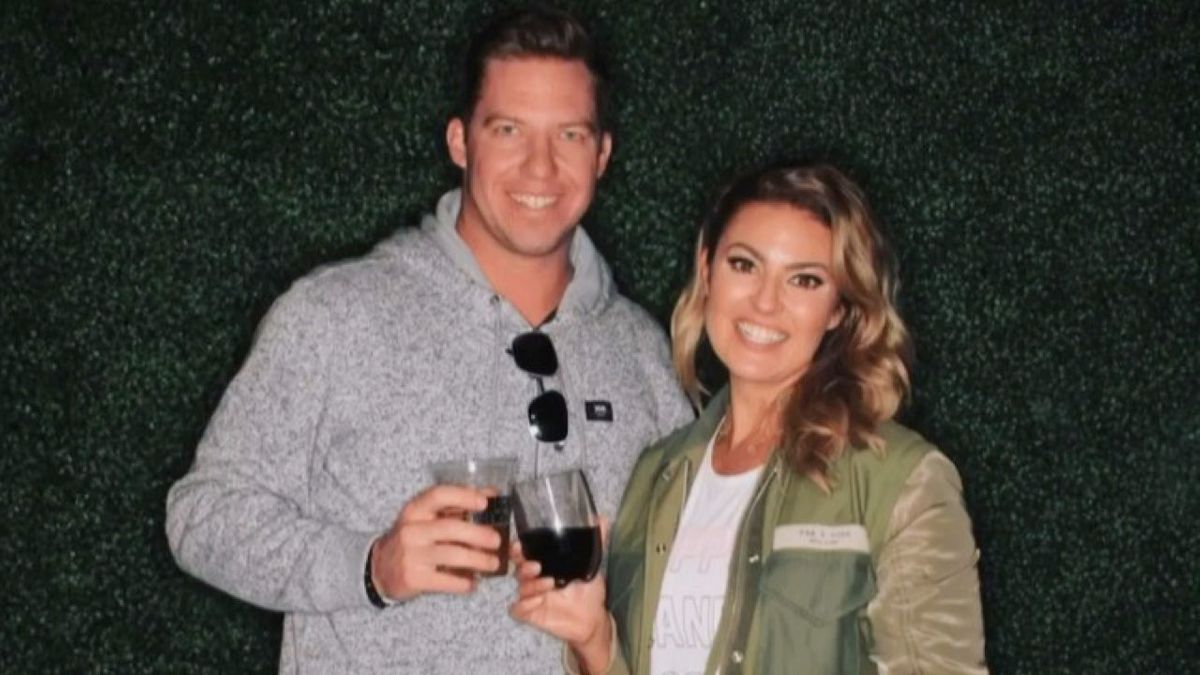 Amanda is famed for being quite secretive about her personal life. For a long time, Amanda hinted that she had a boyfriend, but she always fell short of sharing her identity. She finally shared the identity of her hunk via an Instagram post on Valentine's Day. She didn't share the man's name, but we now know what he looks like. Amanda captioned the post:
"Happy Valentine's Day to the guy who has made sure every single day since we met has been filled with so much laughter, kindness, support, and love now please continue enjoying your day with my family at their member-guest instead of being with me."
She works for dog charities and shelters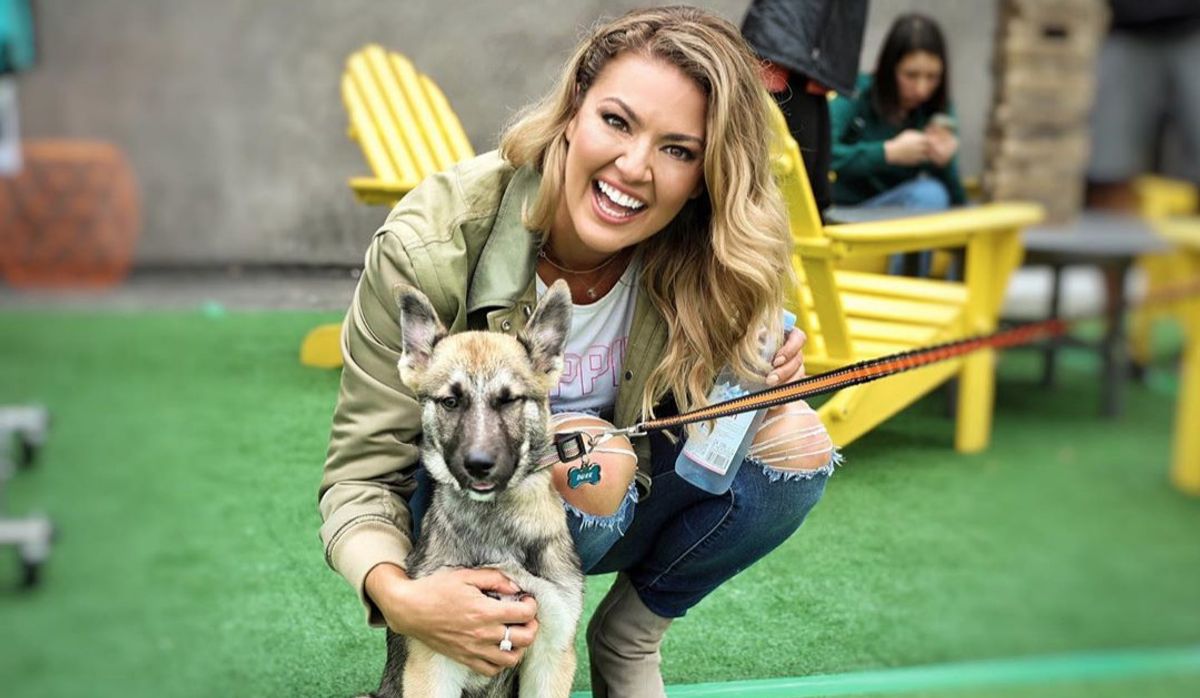 Amanda is a proud dog owner, and she is heavily invested in promoting welfare for dogs. She is involved in the charity K9s for Warriors, and she highlights the plights of dog shelters on her Instagram page.
Balionis also promotes merchandise that makes money for dog charities and shelters. Amanda visits dog shelters regularly, and before the 2019 Super Bowl, she visited the Atlanta Humane Society. She posted Instagram photos of her visit and added the caption:
"This shelter is incredible, adopting out 180 animals a WEEK and being able to have up to 500 rescues between both facilities at any given time. Check out my saved story for ways to help for the ridiculous amount of puppies they currently have that are looking for homes."