Paige Turley is a British television personality who gained fame for starring in the sixth season of ITV's reality series Love Island. Turley had previously graced television screens as a 14-year-old when she got to the semi-finals of Britain's Got Talent. Before joining Love Island, Turley dated Scottish singer Lewis Capaldi.
Finn Tapp was a semi-professional football player for Oxford City before starring on Love Island. Tapp drew the ire of Oxford City hierarchy by embarking on his mission to find love without informing the club. It turned out to be a shrewd decision by Finn as he and Paige took home the grand prize of £50,000.
After the couple moved in together in June, Finn revealed that he plans to propose soon
Finn and Paige's relationship has gotten stronger since the couple found love on Love Island. In June 2020, the couple took a massive step in their relationship by moving into a three-bedroomed flat in Manchester. The pair had planned to move in together in March 2020, but coronavirus restrictions forced them to postpone the move.
The couple told OK Magazine that the move made sense because they can't get enough of each other. "You'd have thought we'd be wanting to kill each other by now," Paige said. Finn then added: "Even now we're sitting on one armchair together. I go wandering around the apartment to find her."
Finn is ready to instigate the next step in the couple's relationship by proposing to his girlfriend. "I'm a firm believer of 'why wait?'" Finn stated on The Reality Tea Podcast. He added:
"But because me and Paige have lived with each other since the start and were finding and figuring each other out a lot quicker… I mean we are just sort of moving so fast because we had this whole, well we were living with each other for so long."
The couple's relationship on Love Island almost ended due to the producers' attempt to add drama to the show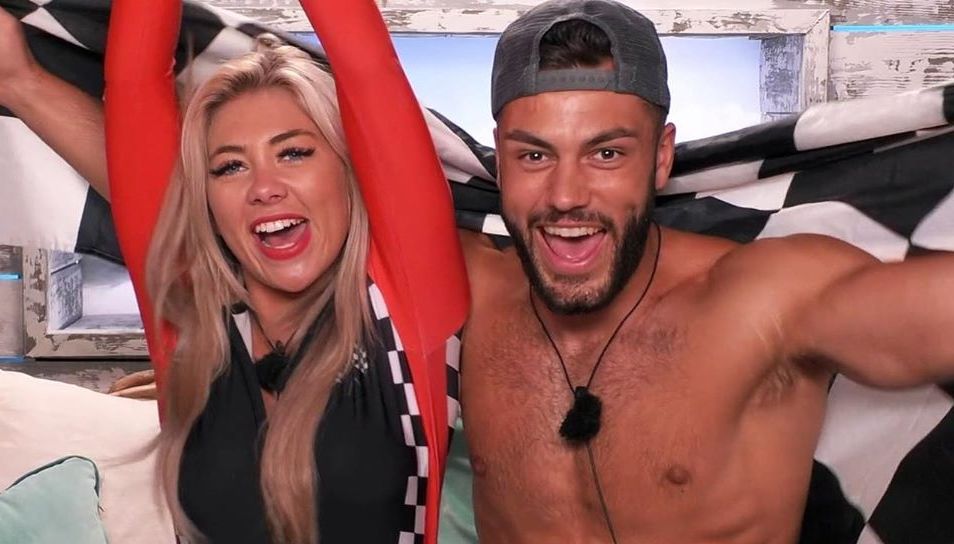 Reality shows are typically filled with drama, and Love Island is no exception. Unfortunately, one of the producers' attempts to add more spice to the show almost caused a rift between Finn and Paige. The couple's relationship had lasted since Finn's introduction into the show, and it had even survived potential pitfalls such as the dreaded Casa Amor challenge.
Finn remained faithful to Paige during Casa Amor, but the producers insinuated otherwise during one of the challenges. Fans reacted angrily to the show's attempt to portray Finn as unfaithful. Finn confronted the producers, accusing them of trying to destroy his relationship. He said on The Reality Tea Podcast:
"If I'm honest, I had a few little tiffs with the producers just because I was angry… I was like, but, yeah, it was a shame because that could have like, it could have affected me and Paige that could have, you know? But it didn't luckily and luckily Paige soon sort of found out."
---