Olivia Green's tragic passing in 2021 highlighted the alarming rise of fentanyl-related deaths across the United States. Drug dealers lace drugs with fentanyl, a synthetic opioid about 100 times more potent than morphine, to increase the strength of the drugs they sell. Unfortunately, due to the potency of fentanyl, it takes such a small amount to overdose.
"It's heartbreaking to see how many other people lost their young ones, especially to drugs," Despina Prodromidis, Olivia Green's mom, told lohud during a May 2021 ceremony remembering ten Yonkers schools students who passed away between 2019 and 2021.
Olivia's case has attracted plenty of attention from the media and celebrities. Let's take a closer look at Olivia Green's story and her mother's fight for stricter laws against illicit fentanyl manufacture and distribution. 
Green passed away due to an overdose which her mother says was homicidal
Olivia Green passed away in early April 2021 due to a fentanyl overdose. Green's mother described her daughter's death as a drug-induced homicide.
The grieving mother created a change.org petition describing the circumstances of her daughter's death. She wrote:
"She was influenced by an adult to do something bad and lost her life because of it. 2 people are responsible for her death but they are both free."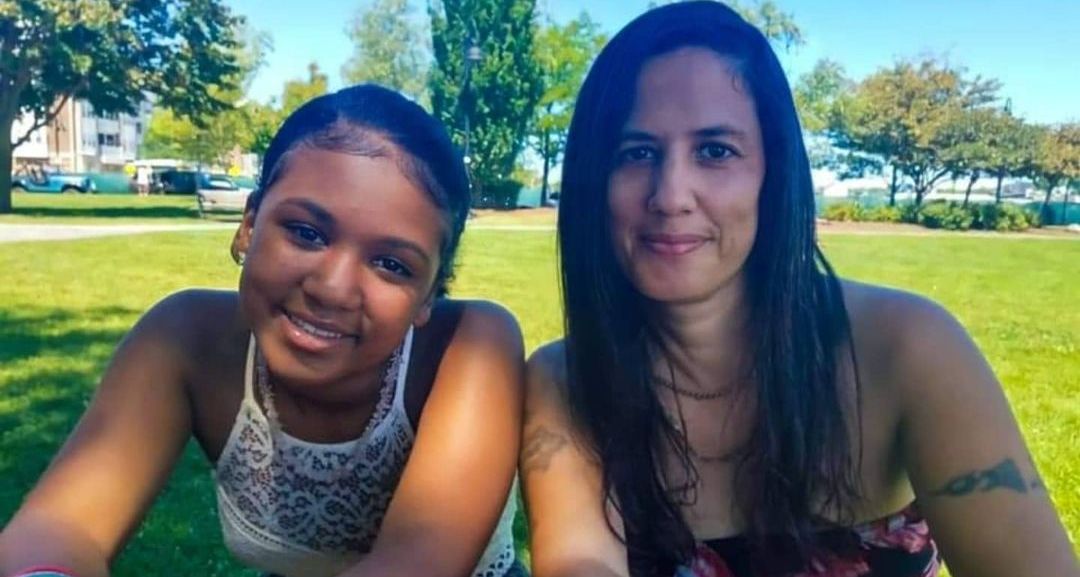 Despina alleged that the adult responsible for Olivia's death kept dosing her with the drug until she passed away. "This was a murder from both the guy who sold it in the streets and the guy who kept giving it to her," the petition reads.
"One is free to live his life and the other one will probably get nothing but a simple drug charge. We need change but it won't come if we don't demand it!"
Green wanted to study marine biology, her mother wrote. "She will never have her sweet 16 that she looked forward to," Despina added. Olivia left behind three siblings, including a beloved brother on the autism spectrum. "My youngest son who is 8 years old and has autism lost his one and only friend in the world and I lost my precious daughter," Despina wrote.
One year on, Green's passing still weighs heavily on her Despina. She recently wrote on Instagram that she's aged ten years in one year, and 'losing a child completely destroy the person you once was.' In mid-January 2022, she posted a video of herself sobbing at Olivia's grave.
"I will never get to make beautiful new memories with Olivia ever again, this is my quality time with her," she wrote. "Crying and taking videos with her at her graveside wishing it was me under that dirt instead of her. She doesn't belong there, God made a huge mistake."
Despina is an outspoken advocate for criminalizing drug-induced homicide laws
In the United States, the leading cause of accidental deaths is drug overdoses. In attempts to deter people from selling laced drugs, some lawmakers have introduced drug-induced homicide laws, which impose stricter penalties on the sale of overdose-causing drugs.
Olivia Green's mom has advocated for the passing of such laws in New York and across the country. On 12th March 2022, she lamented via Instagram that the two men she holds responsible for Green's death 'are walking free, free to kill your child next.'
"If someone poisons you and you die, that is called MURDER. These are NOT OVERDOSES, in no way shape or form. These are deliberate poisonings and purposely done. You wouldn't believe how many grieving parents in many other different states will also never get justice."
Despina believes that the system's deficiencies prevent victims like Olivia from getting justice. Her change.org petition paints drug dealers as greedy and inhumane characters who value profits over human life. The petition adds:
"They will not tell you it's laced. By the time you find out it will already be too late you'll already be dead. Thousands of children 12, 13 ,14, 15, 16-year-old children are now dying from fentanyl laced pills. Their first time experimenting with a drug may be the last thing they ever do on this earth."
Drug-induced homicide prosecutions have risen in the past years, but they haven't stopped the alarming rise of overdoses, leading to doubts over the effectiveness of drug-homicide laws.
The laws are meant to crack down on traffickers and drug kingpins but inadvertently send friends, family members, and romantic partners to jail. For instance, in May 2016, Caleb Smith bought what he thought was Adderall to help him study for medical school entry exams.
His girlfriend, Amanda Leach, asked to try some, and Smith agreed. Days later, Leach died from an overdose: the 'Adderall' Smith bought turned out to be fentanyl. The U.S. Attorney's Office in Pennsylvania charged Smith with 'drug-induced homicide' for administering the deadly dose.
Caleb, facing the prospect of a 20-year mandatory minimum sentence, killed himself. The family members of drug-overdose victims opine that such laws are necessary to get justice and prevent more deaths, but such an aggressive response has the potential to cause more harm than good. 
Also Read: Akiane Kramarik's story — Her rise from poverty to painting fame detailed
---