No Limit is a French film streaming on Netflix that tells a dramatic story about love, ambition, jealousy, and death. It focuses on Roxana Aubrey, a student who leaves Paris to chase her dream of becoming a professional freediver. In the south of France, Roxana falls for Pascal Gaulthier, her instructor and a world champion freediver.
Under Pascal's guidance, Roxana becomes a world-class freediver, breaking record after record. After it becomes painfully clear to Pascal that the student has usurped the master, he develops a negative attitude towards Roxana's achievements. His jealousy and wickedness ultimately lead to her death.
No Limit is based on the life and death of French freediver Audrey Mestre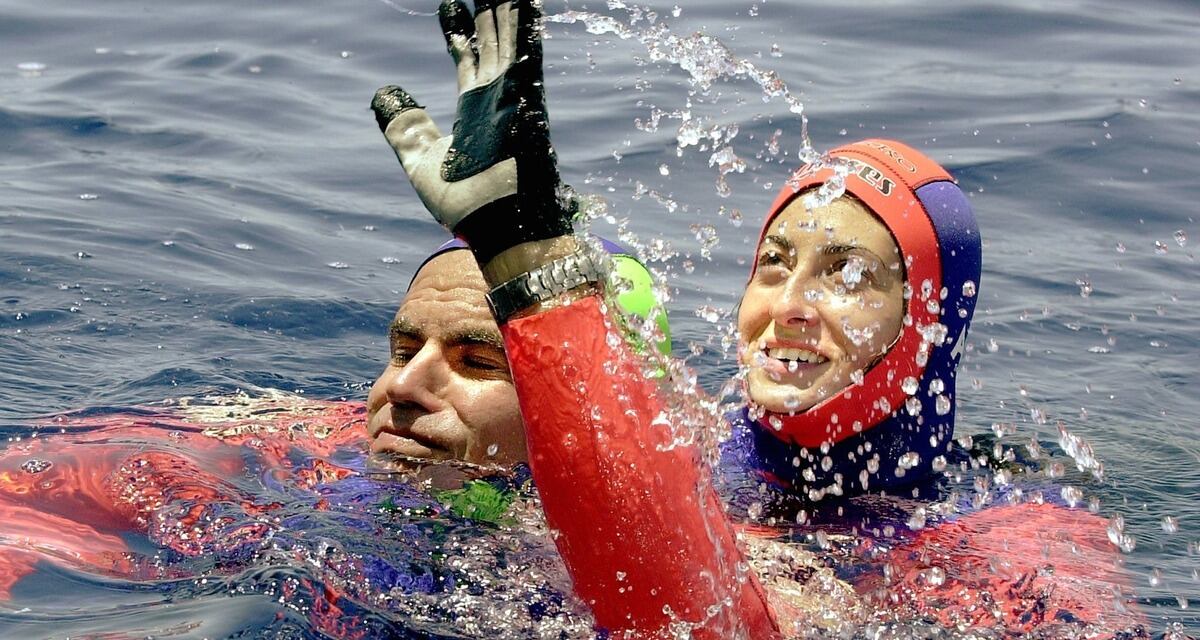 David M. Rosenthal, No Limit's writer and director, based the film on Audrey Mestre's life and death. Audrey was a French woman who lost her life during an attempt to break the freediving record. 
Mestre was an underwater sports pro when she met freediving champion Francisco 'Pipin' Ferreras. Francisco put her under his wing, training her to master the art of no-limit freediving. The pair also started dating and were married in 1999 in Fort Lauderdale, Florida.
Audrey progressed rapidly in the sport, breaking the freediving record in 1999 and 2000. In August 2002, Tanya Streeter set the world record for freediving by diving 160 meters.
Two months later, Audrey and Pipin traveled to the Dominican Republic, where Audrey hoped to dive to 171 meters. Her practice attempts went well as she often came close to her target.
On the day of the official attempt, the weather wasn't conducive, but it wasn't bad enough to force a postponement. After taking a deep breath, Audrey plunged into the deep and reached 171 meters. Unfortunately, the system designed to facilitate her rapid return to the surface failed.
Furthermore, the strong current and improperly set up vertical riser rope slowed her rise to the surface. By the time a rescue diver and Pipin took her out of the water, Audrey had spent nearly nine minutes in the water, more than double the time required for the dive.
Audrey reportedly had a pulse, but without medical personnel at the dive point or on the shore, there was no chance of reviving her.
The event received intense backlash because the organizers didn't follow standard safety measures. An investigation into Mestre's death found that it was unforeseeable, and multiple factors had contributed to Audrey's death.
The investigation found no one culpable in her death, though some observers claim Pipin killed Audrey. 
Also Read: Audrey Mestre's story — Her rise and tragic death detailed
---