Kristen Welker is an American journalist who works as a White House correspondent for NBC News. She also co-anchors Weekend Today alongside her long-time friend Peter Alexander. Kristen first joined the Today family as an intern during her junior year at Harvard College. She started her career as a reporter working at ABC affiliates in Providence and California.
She joined an NBC affiliate in 2005 and became part of NBC News as a correspondent based in California. She became a White House correspondent in December 2011 and in January 2020, NBC announced that Kristen had taken over from Sheinelle Jones as co-host of Weekend Today.
This piece will look at Kristen's upbringing and her relationship with her husband.
Kristen's parents supported her choice to become a reporter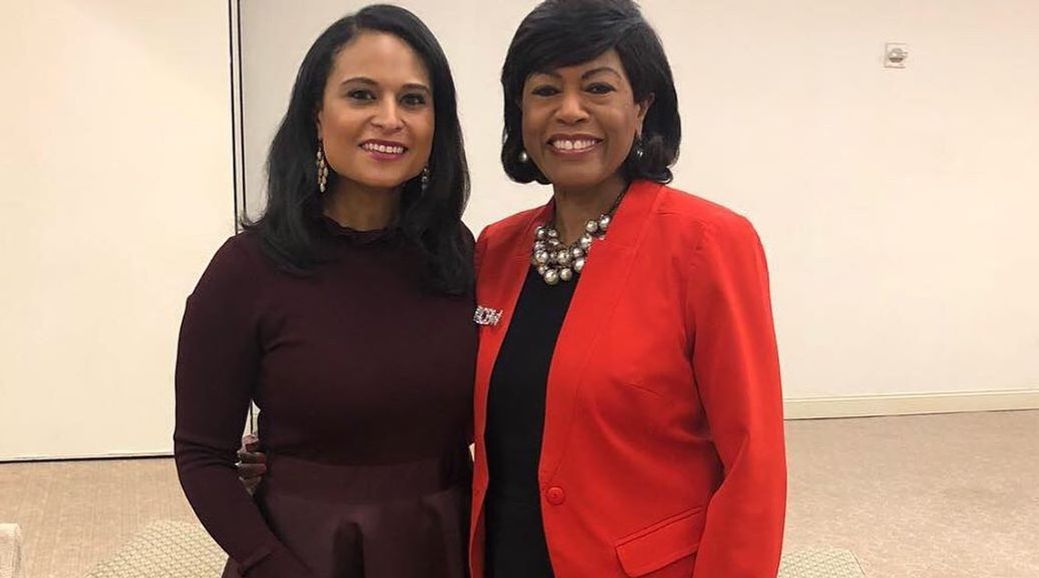 Kristen was born on 1st July 1976 to Julie Welker, a real estate agent, and, Harvey Welker, a consulting engineer. Welker made it clear early on in her life that she wanted to become a reporter, and her parents supported her decision.
Welker talked to Philadelphia Magazine about a conversation she'd had with her dad as they watched anchor Dan Rather cover a hurricane in windy conditions. She said:
"My father said, 'That's what you have to do if you want to be a great reporter. You have to go into the eye of the hurricane.'"
Kristen's parents are very proud of her success. Julie described Kristen as 'the greatest reporter who's ever walked the Earth' while speaking to Philadelphia Magazine. Kristen revealed in an article she wrote on Mother's Day on Maria Shriver's website that Julie texts her every day to cheer her on, and that she wouldn't be the person she is without her mother's effort.
Kristen wrote the following about Julie: "She was not particularly maternal but I always knew she loved me and my siblings absolutely. While my Irish father was an emotional showboat with difficult ups and downs, my mother was steady and the least neurotic person I ever knew."
Kristen was criticized prior to the third presidential debate due to her parents' association with the Democratic Party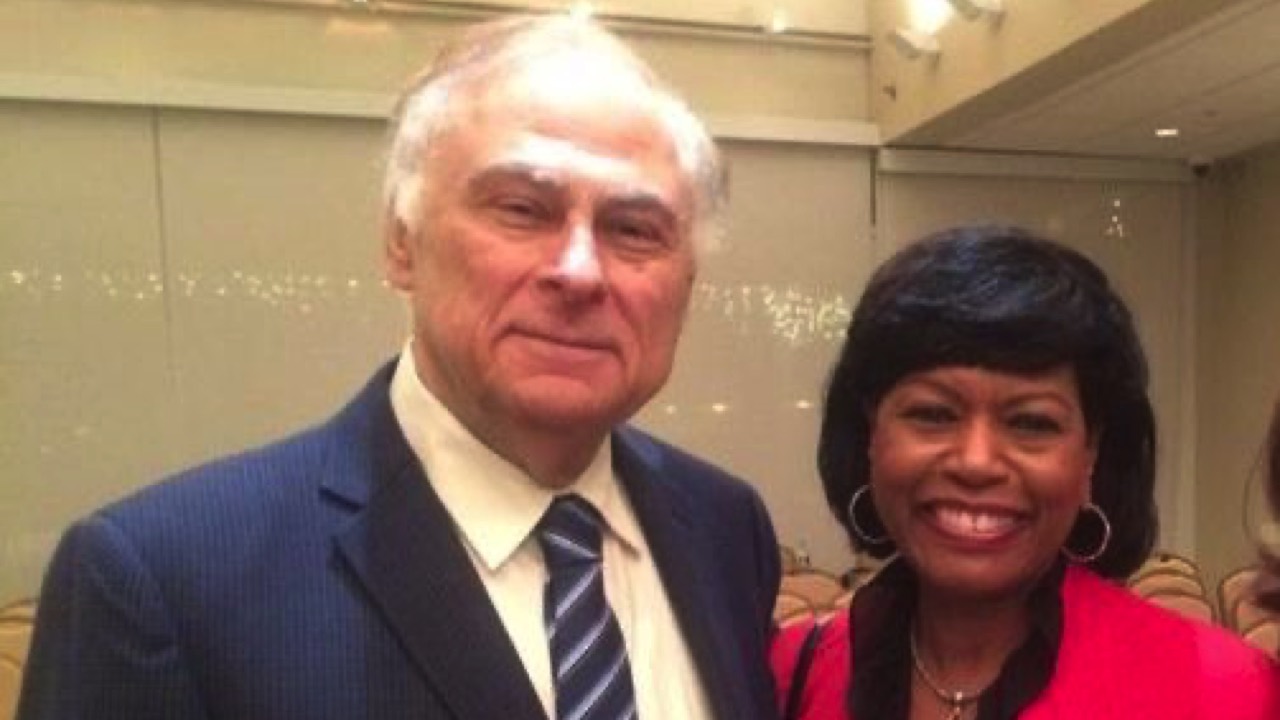 After Kristen's announcement as the moderator of the third presidential debate, members of the Republican Party questioned Kristen's credibility due to her parents' association with the Democratic Party. Julie and Harvey are registered Democrats who have contributed to various Democratic campaigns, including Joe Biden's.
President Trump tweeted that Welker has always been 'terrible and unfair', and referred to her as a radical left Democrat. While it's true that Kristen's parents are Democrats, Kristen herself is not registered to any political party. Furthermore, Julie told PolitiFact that she is not a Joe Biden activist: "I am in no way an activist for Joe Biden. I am busy with my full-time job."
Welker is registered to vote in Washington DC, but she isn't affiliated with any party, nor has she ever made a donation to a Democratic campaign. The criticism leveled on Kristen didn't affect her performance during the debate as she came out as well-prepared, stern, and fair to each candidate. Kristen has even been labeled the 'winner' of the third debate. At one point, one of her most vocal critics, President Trump, said: "So far, I respect very much the way you are handling this."
Kristen thought that she would never find love before she met her husband John Hughes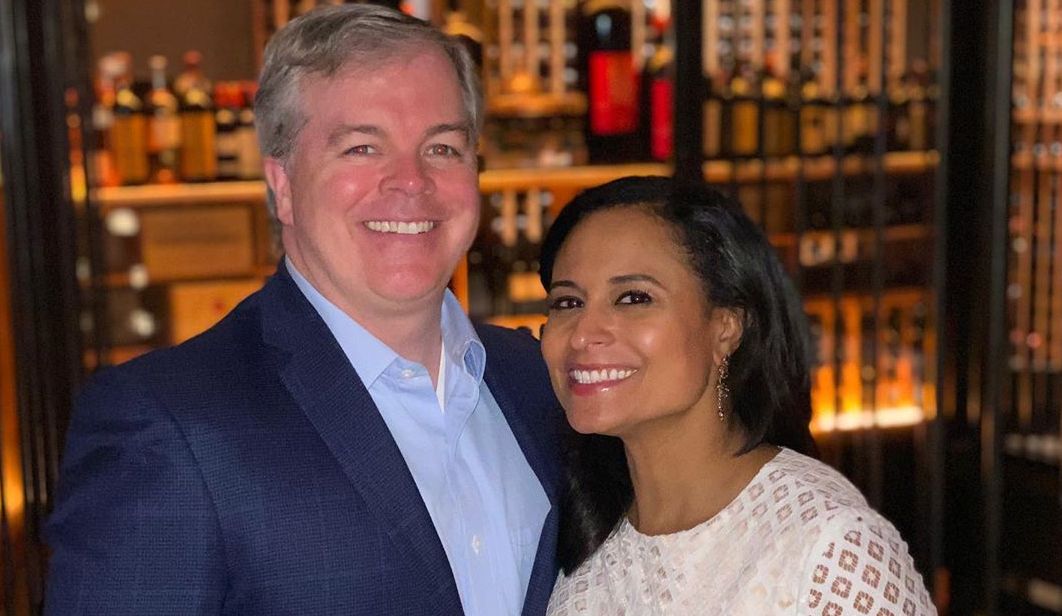 Sometime in her late 30s, Kristen looked back and appreciated the gains she'd made in her career and mourned her failure when it came to love. Everyone around her seemed to be celebrating milestones in their relationships while Kristen found herself without a partner. In the back of her head, she concluded that she might never find love.
Nevertheless, she chose to attend a blind date organized by her best friend, Laure Nagle. She found John Hughes waiting for her outside a restaurant in Center City and was impressed by his chivalry. John, on the other hand, felt like Kristen was out of his league. However, he trusted in his ability to make her laugh, and it won her over.
The date was a huge success, but a second date almost didn't happen because of Kristen's busy schedule. Hughes waited for Kristen for two and a half hours, and at the end of the date, he handed her a presidential crossword puzzle he'd made while waiting for her. Kristen told The New York Times:
"That's the moment he got me. As a White House correspondent, it was so touching, and it marked him different than anyone else I ever dated… He allowed me to be me. And he's incredibly calm, while I'm typically talking 100 miles a minute.
Hughes proposed to Kristen on the steps of the Lincoln Memorial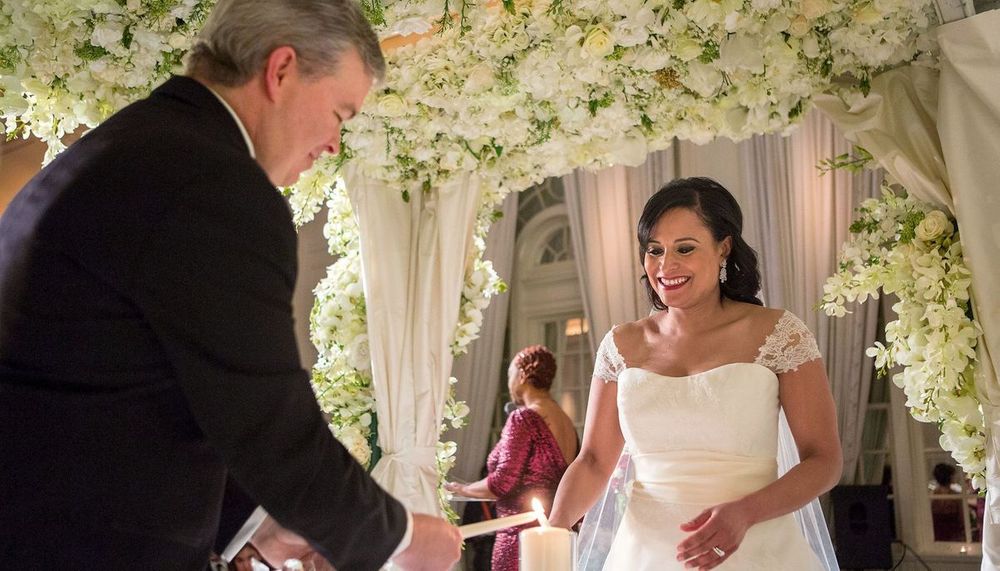 Six months after the couple started dating, Kristen started covering the presidential campaign. She travelled a lot with the candidates, and it became difficult for the couple to spend time together. In June 2016, Kristen and John met in Washington and attended a real estate event. John then took Kristen to the Lincoln Memorial where he'd planned to propose. He talked to The New York Times about why he chose that location for the proposal:
"I wanted to ask her outside in a place you could walk by years later and tell your kids that this was the spot we got engaged."
Kristen accepted his proposal, and the couple wed on 4th March 2017 at the Bellevue Hotel in Philadelphia. The wedding program featured the crossword puzzle that John made Kristen as he waited for her during their second date.
---