Miraculous: Tales of Ladybug & Cat Noir is an animated series about two Parisian teenagers who transform into superheroes, Ladybug and Cat Noir, to protect the inhabitants of Paris. Marinette Dupain-Cheng (Ladybug) has no idea that Cat Noir is her high school crush Adrien Agreste. The duo uses magical objects known as the Miraculous to transform into their superhero personas.
The pair's main adversary is a villain known as Hawk Moth. Hawk wants to use his Akuma, butterflies with negative energy, to transform Paris's citizens into villains based on negative emotions they are feeling or have recently felt. This piece will look at Miraculous' season four release date.
When will Miraculous season 4 come to Netflix?
Miraculous season 3 came to Netflix in early 2020, and fans have been patiently waiting for season four. Unfortunately, the coronavirus pandemic forced the postponement of production, and so we won't get Miraculous season 4 in 2020.
Instead, Miraculous season 4 will arrive in September 2021. The production team is yet to provide an official release date, but we will keep you informed once we get the date.
Miraculous first aired in late 2015, but the show faced an uncertain future after Nickelodeon removed it from the network. Thankfully, Disney picked it up and facilitated the production of the much-loved series.
What happened in season 3 of Miraculous?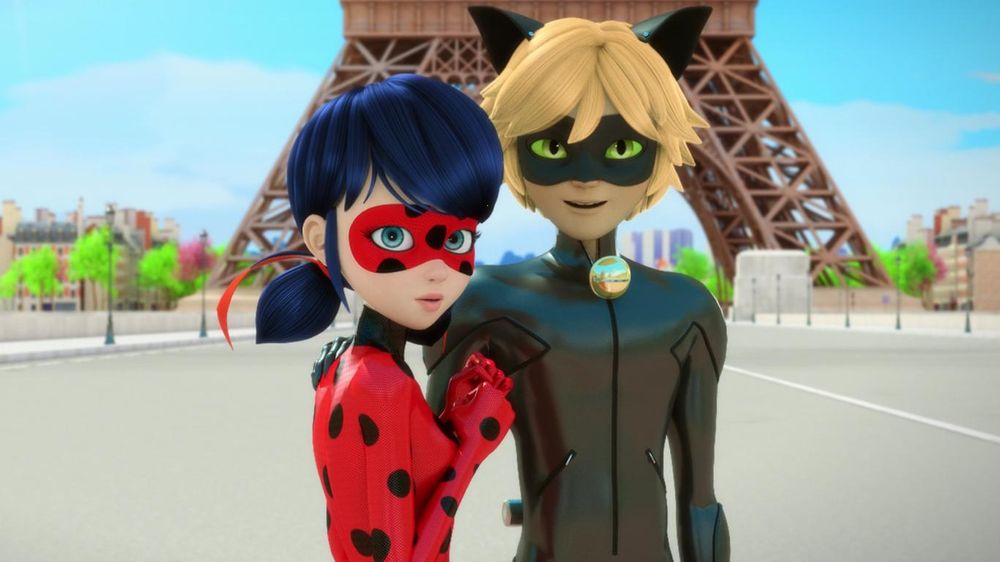 Season 3 of Miraculous gave extra attention to individual storylines rather than the overarching storyline. It focused less on Adrien and Ladybug's relationship, giving more emphasis to the friendships they formed with other characters. We saw Adrien start to form a more romantic relationship with Kagami.
Hawk Moth had no time for personal relationships as he continued his relentless quest to spread evil in Paris. He used the Peacock Miraculous to present Lady Bug and Cat Noir with unforeseen challenges. The villains discovered Master Fu's identity, and they recruited Chloe into their ranks. They improved their chances of emerging victorious by learning the Miraculous spellbook.
Chloe sank into the abyss of evil after Hawk Moth learned of her identity. As she could no longer be a Miraculous holder, she gave up her relationship with Ladybug and sided with Hawk Moth. Lila strained her relationship with Adrien by making a move towards him.
Kagami spent season 3 carving out her identity away from the influence of her powerful mother. She made friends and enemies as she settled in Paris and established a close bond with Adrien.
What to expect in season 4 of Miraculous
Season 4's synopsis points to a season centered on Ladybug. She is one of the main characters of the show, but season 3, gave more emphasis to the supporting characters. Ladybug will take center stage in a manner not seen in the past three seasons.
Ladybug will find it harder to keep her identity hidden as she is now the guardian of the Miraculous. She faces a lot of pressure from school and her love interests. Her relationship with Adrien fizzled out in season 3, but she still has feelings for him. Time is running out for her to come clean as Adrien has plenty of suitors.
The biggest challenge that Ladybug will face will be the ever-growing threat from Hawk Moth. Hawk is the strongest he's ever been, and it will take a monumental effort to stop him. Thankfully, Ladybug has a formidable team to support her. The synopsis reads:
"Marinette now has to redouble efforts to protect her secrets and Ladybug will have to become stronger to face an indomitable adversary: Shadow Moth, who can now fuse the Butterfly and Peacock Miraculous! Thankfully, Ladybug can count on Cat Noir and their new superhero allies!"
---