Drew Lock is an American football quarterback for the Denver Broncos of the NFL. The star quarterback played for the University of Missouri before the Broncos drafted him in the second round of the 2019 Draft. In high school, Lock showed promise in basketball and football, but he opted for a career in the NFL rather than the NBA.
After suffering a thumb injury in the preseason, Lock had to wait a while before making his NFL debut. He eventually made his debut against the Los Angeles Chargers and ended up playing a crucial role in the team's match-winning play.
This piece will look at Drew Lock's parents: Laura Lock and Andy Lock.
Drew's father had dreams of playing in the NFL, but a leg injury hampered his career prospects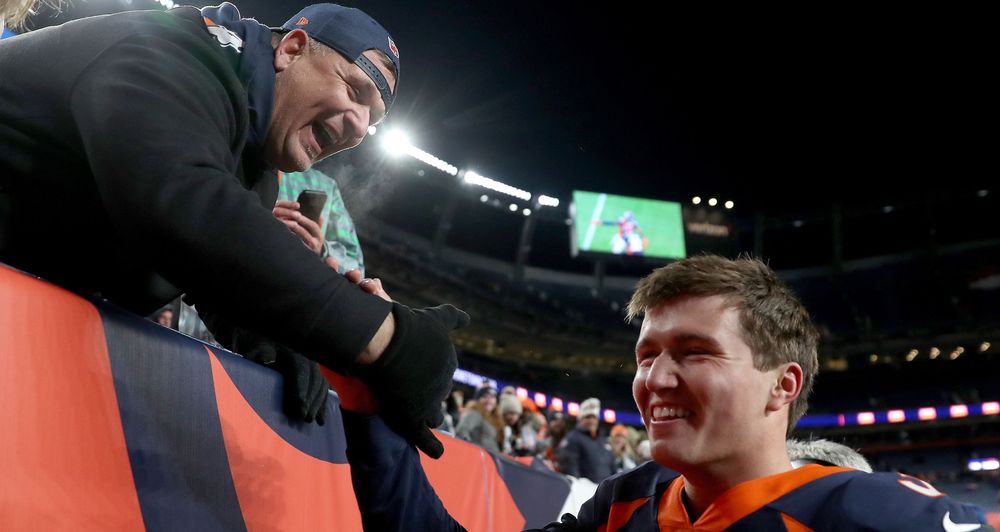 In the late 80s, Andy Lock played as an offensive lineman for the University of Missouri. Unfortunately, he suffered a leg injury in senior year that left him undrafted. The New York Giants offered him a glimmer of hope by inviting him to a training camp, but he failed to make the team's roster. That rejection effectively ended Andy's NFL dream.
Fortunately, he is getting to live his dream through his talented son. Andy and Laura attended all his college games, and they endeavor to attend as many NFL games as possible. Drew told Broncos Wire that he represents his dad every time he steps onto the pitch:
"Just seeing my dad – he was an undrafted guy and got to play a couple preseason games – he wanted to make it to the biggest stage and I think for him to see his son go out and do that and live out the dream that he wanted to fulfill is pretty cool for him. I'm just happy I can do this for him and for everyone here as well."
Drew's mom criticized the NFL after the league barred Drew from playing for violating covid-19 protocols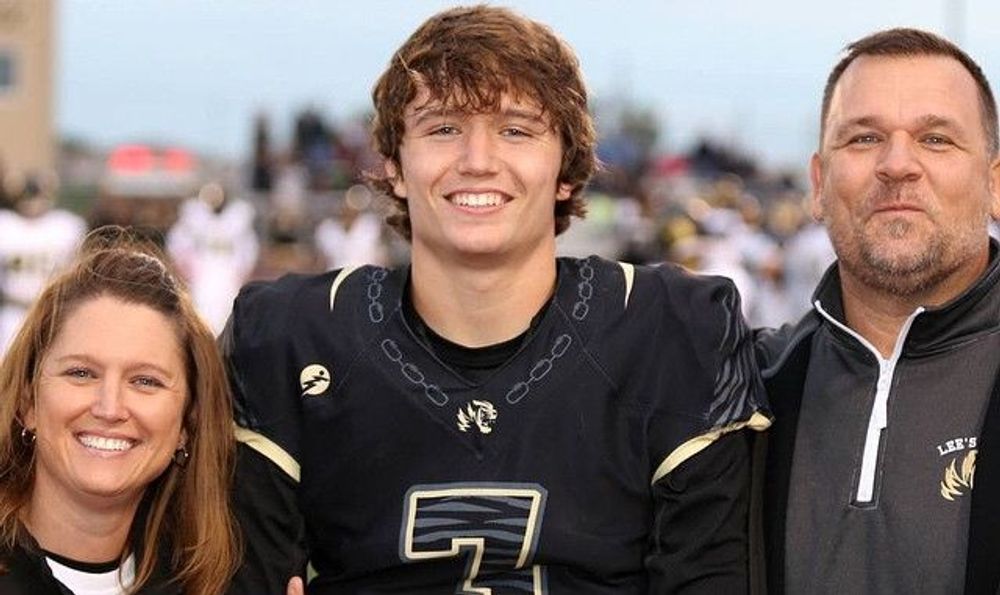 In late November 2020, Lock drew the ire of fans and the media for violating the NFL's mask-wearing protocols. His actions ruled him and the other Denver quarterbacks out of the Broncos' game against New Orleans. The consensus was that Drew's actions were reckless, but many felt the punishment imposed by the League to be disproportionate.
'Shame' was the overarching message in Laura's social media condemnation of the NFL. She criticized the League for making an unfair example of Drew and his counterparts. She posted the following message on Twitter:
"This is a group of four men that had tested negative that day and are with their people – their 'ecosystem' as we tell our children and friend groups. They let their guard down, they did not wear masks the entire time they were in a socially distanced environment… it's unfortunate – not damning."
Without a recognized quarterback, the Broncos suffered an embarrassing loss against the Saints. Lock apologized for his mistake and acknowledged that he has to be 'perfect' to avoid future protocol infringements. He also defended his mom for calling out the NFL. Lock told The Denver Channel:
"Moms will be moms, that's just a fact. They're going to stand up for their kid regardless of the situation. My mom is fiery. There's never a game where I played bad and wasn't more scared of her than my dad. So, she's just always been that way. It's gotten me to this point. She's taught me a lot of lessons to help get me to the league and she's just always been fiery. We'll leave it at that."
---