Michael Strahan recently posted photos of trophies that symbolize his seamless transition from football to journalism. Strahan gained fame for sacking quarterbacks during his fifteen years with the New York Giants. He still holds the record for quarterback sacks in a season. Strahan led the Giants to Super Bowl victory in 2007, which was his final season. 
Strahan's infectious personality and broad smile proved irresistible to television audiences as Strahan swapped the pitch for the media house. Michael has long advocated for equality and inclusion in the NFL. In June 2011, he participated in an advertisement supporting same-sex marriage in New York.
Michael denied his second wife's claim that he is gay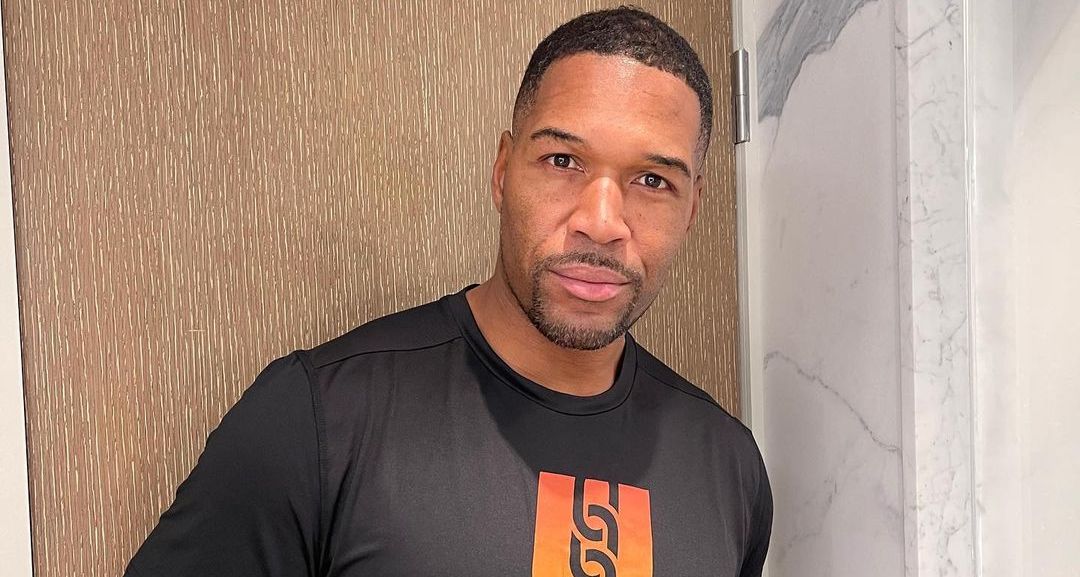 Michael and his second wife, Jean Muggli, had a very bitter divorce. Jean accused Michael of assault, stalking, neglect, adultery, and being gay.
Strahan denied being gay in an interview with Bryant Gumbel. "I think early on when you're reading all these things in the paper that aren't true – I'm not an adulterer," he said. "I'm not gay."
Michael was one of the stars that pioneered gay inclusion in the NFL. In April 2013, he told The Hollywood Reporter that he expected that the NFL would soon accept gay people in the rosters. He said:
"I think eventually there will be [a gay player in the league]. A lot of guys now are speaking up. I did a same sex marriage equality ad with my fiancée. You have to realize that what you do for a living doesn't define who you are as a person, and if you can play football, your job shouldn't be affected by your sexual preference."
Eight years later, Michael's prediction came true. Carl Nassib of the Los Angeles Raiders came out as gay on 21st June 2021.
Strahan is rumored to be dating former waitress Kayla Quick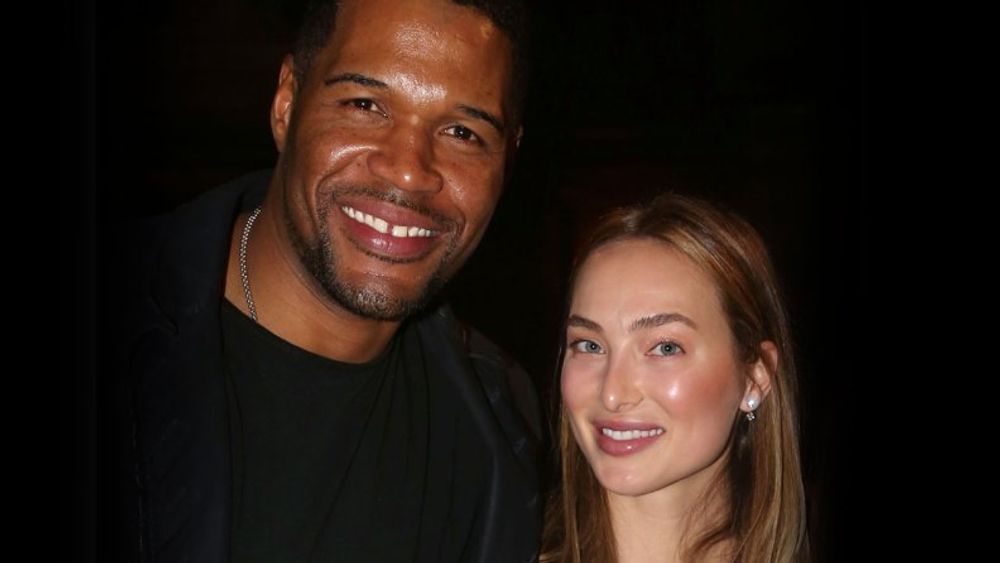 Strahan and his rumored girlfriend Kayla Quick haven't made a recent public appearance, but reports claim that the pair are still dating.
The pair reportedly met at a Super Bowl after-party in 2015 and have been dating ever since.
Kayla's criminal past has drawn plenty of negative attention. When Quick was 18, she stole $6,000 worth of jewelry from her grandmother, Margaret Cox.
Cox reported the crime to police, and Quick confessed the next day. It's unclear whether Quick faced punishment as authorities referred the case to juvenile court.
Quick's ex-boyfriend, Justin, told The Daily Mail that Kayla's personality changed when she was 14. "It's like a switch was flipped," he said. "Almost overnight she became this huge partier."
Despite having vastly differing personalities, Strahan and Kayla clicked.
Strahan is still friends with Nicole Murphy following their failed engagement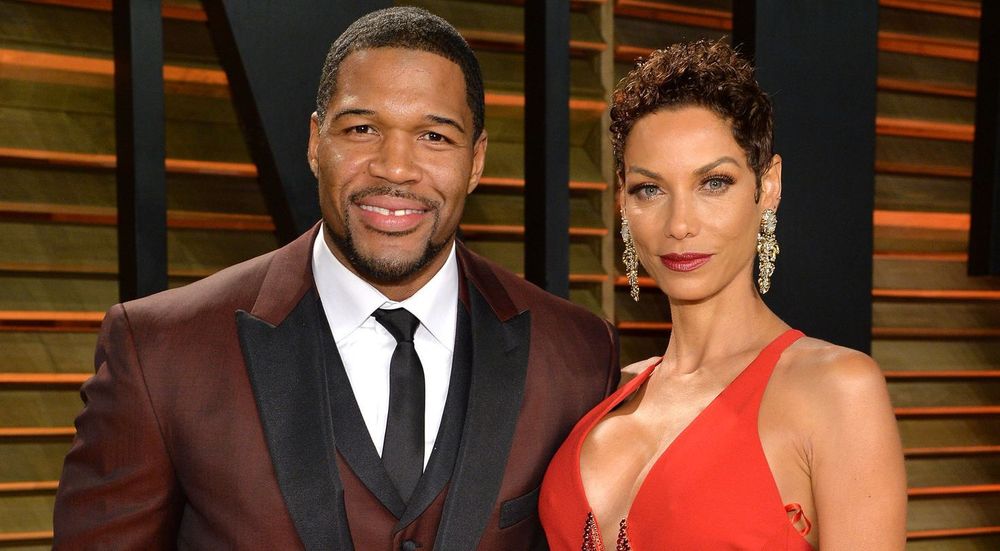 Michael Strahan and Eddie Murphy's ex, Nicole Murphy, started dating in 2007. Both had divorced their ex-spouses in 2006, but they felt ready to pursue a relationship.
"When I got divorced, I said never again," Nicole told People. "[But] Michael and I talk about everything, and we both love to travel, explore and laugh."
"I have a great relationship and she's a great girl," Michael told People following the pair's engagement in 2009. Strahan used a canary yellow and white diamond ring to pop the question.
The couple ended their engagement in August 2014, citing busy schedules. "They love each other very much, but with the distance and work schedule it has been hard to maintain the relationship," a spokesperson for Michael told People.
TMZ reported that the breakup happened before August, but the pair hadn't publicized it. Nicole allegedly went public after learning that Michael was seeing another woman. "Nicole first got wind Michael might be dating another woman in early July and started investigating," a source said.
The publication reported that Michael had no idea Nicole planned to publicize the split.
Michael divorced his second wife, Jean Muggli, after she withdrew millions from his bank account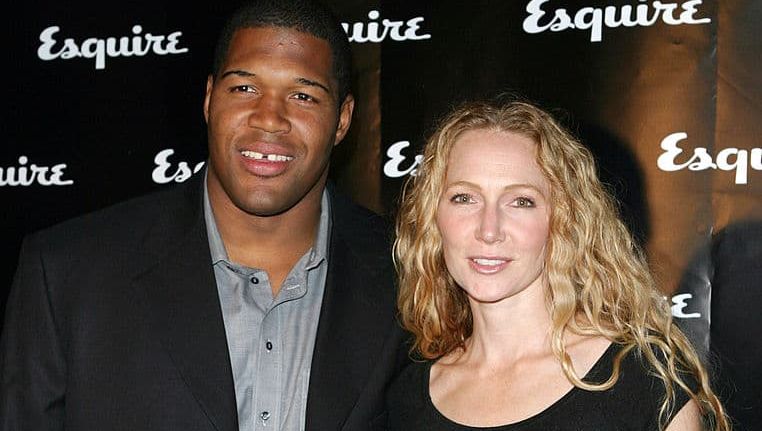 Michael was immediately attracted to Jean Muggli when he met her at a skin-care salon in the mid-1990s. Many needless bottles of lotion later, Michael gathered the courage to ask her out. The Dakota native had no desire to date an athlete, but she identified that Strahan was different.
The couple's relations started plummeting soon after their wedding in 1999. A difficult pregnancy for Jean and a disappointing season for Michael's Giants did help issues at home. By the time the couple's twin children arrived, the relationship was irretrievable.
Strahan started divorce proceedings after finding over $3 million withdrawn by Jean from his bank account. In her filings, Jean accused Michael of assault, adultery, and neglect. Michael released a statement denying Jean's assertions:
"I owe it to my daughters to end my marriage respectfully and with dignity. I would never physically or psychologically harm any of my loved ones, especially my wife. That's simply not the man I am. I will continue to respect Jean's privacy and not contribute to a public spectacle of an extremely private matter."
The couple finalized their divorce in 2006, but there's still some animosity between them. They are engaged in a seemingly never-ending battle regarding the custody of their twin daughters.
Strahan shares two children with his first wife, Wanda Hutchins
Michael was only 20 years old when he wed Wanda Hutchins. He met Wanda in Germany, where his father worked.
The couple welcomed children in the four-year marriage: Tanita and Michael Jr. The children lived in Germany, as Michael started his football career in Texas. Nevertheless, he maintained frequent contact with his kids:
"It was very important for me to be active, to be a part of their life. I was constantly on planes and phones. And it's very hard – of course, it's hard with them being in Germany. But one thing I learned is, you make time for what you make time for."
Tanita and Michael Jr. eventually moved to the United States. Michael's Instagram page shows that he shares close bonds with his children.
---