Desi Perkins started posting makeup tutorial videos on YouTube in 2013, and since then, she has become one of the biggest beauty influencers on the internet. She has millions of followers on her YouTube and Instagram pages, and she has rubbed shoulders with celebrities such as Victoria Beckham and Kim Kardashian.
Steven Perkins has watched his wife grow from a cocktail server to a beauty industry star. He has played a crucial backstage role in ensuring her success, and the couple is now benefiting from years of hard work. This piece will look at the couple's relationship, the challenges they have faced, and the role Desi's mom played in her success story.
Desi and her husband recently announced that they are expecting a child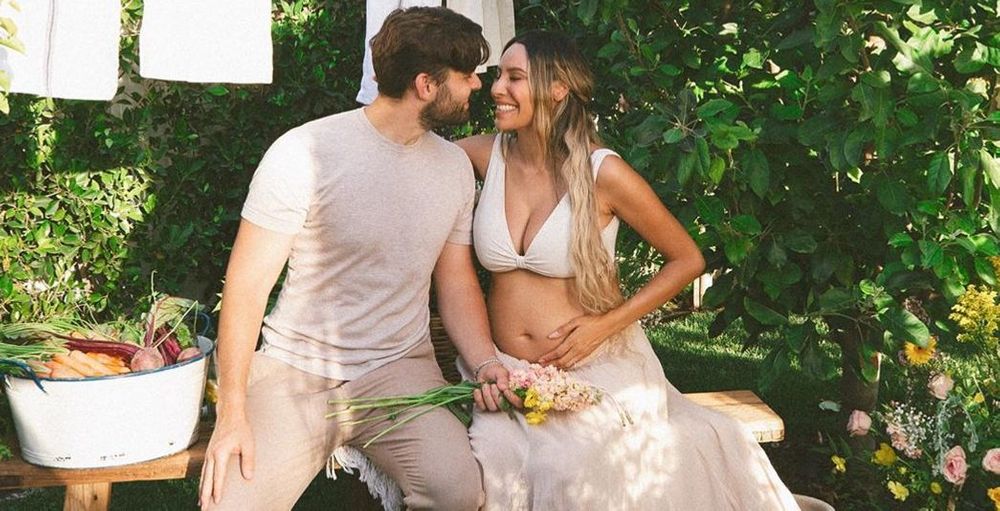 On 28th April 2020, Desi and Steven posted the first episode of a series titled Our Fertility Journey on their family vlog channel. Desi provided commentary on the video that contained clips from 2013 to 2017. The first clip showed Desi giving Steven a box with a positive pregnancy test for his birthday in May 2013.
Unfortunately, she lost the baby a couple of months later. The loss signified the start of a frustrating journey for Steven and Desi. Despite the video's somber tone and message, fans started to suspect that the couple was about to make a big announcement. On 10th May 2020, Desi and Steven announced they are expecting a child in October 2020. The news coincided with the release of the fourth episode of the couple's Fertility Journey.
In the video' description, Steven and Desi explained why they'd decided to post the series. The description stated:
"Our journey has been beyond difficult, but it's also been a blessing – a blessing because we knew that sharing our journey could give anyone here that's struggling with infertility a moment to feel they're not alone in this. We wanted to provide support and knowledge to whoever needed it. Reading your words through this process have been very endearing, supportive and kind."
It's taken seven years for The Perkins family to see the light at the end of the tunnel, and we wish them all the best as they see out their pregnancy.
Desi's miscarriage almost tore her and Steven apart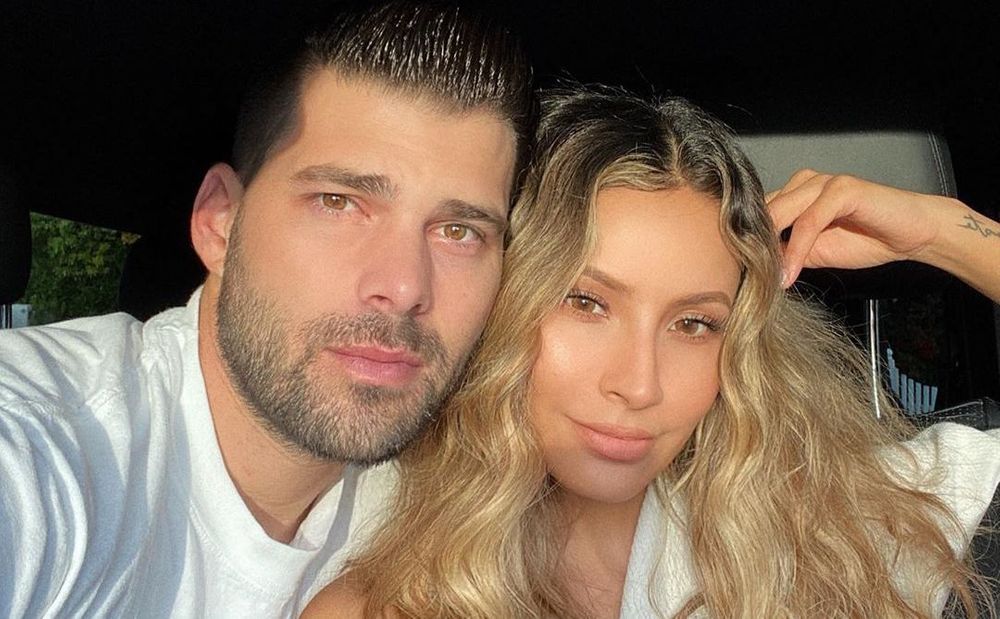 When Desi and Steven first met at an Abercrombie and Fitch store, they both had partners. Desi thought Steven was cocky while he was blown away by Desi's beauty. Steven didn't make a great first impression, but with time, he and Desi grew closer. They soon started a relationship, and after a couple of years, they moved in together.
Desi revealed in a 2015 Q&A with Steven that he took too long to propose. Steven finally gathered the courage to pop the question, and the couple got married in July 2012. He posted a video of the Laguna Beach ceremony on his YouTube channel in August 2012. After the service, the couple went to Fiji for their honeymoon.
When Desi got pregnant in 2013, she and Steven were overjoyed. Unfortunately, Desi lost the baby, and it nearly tore her and Steven apart. She was traumatized, and at times, she blamed Steven for the miscarriage. Other times, she blamed herself. Desi stated in the Q&A video:
"As a woman, you feel like your husband, or whoever you're supposed to have your child with, that they don't really understand the feelings. I felt alone… even though I wasn't. Clearly I had him, but we fought a lot because I just felt like he didn't get it, and it was just happening to me… It caused like a lot of tension between us but we got past it… It made us a lot stronger.
Desi and Steven made it through that tough period, but they faced more difficulties in the future as they tried to get pregnant again. She stated in the first episode of the couple's Fertility Journey:
"There's such a huge stigma talking about infertility. I was ashamed to talk about it for a long time. I bottled up my feelings about the situation, and I didn't want to talk to Steven about it because I just felt like talking about it would make it worse or real."
Desi learned that she couldn't conceive naturally, and so the couple decided to embrace technology. The Perkins family is now set to welcome a baby.
Desi's mom inspired her to focus on being a beauty influencer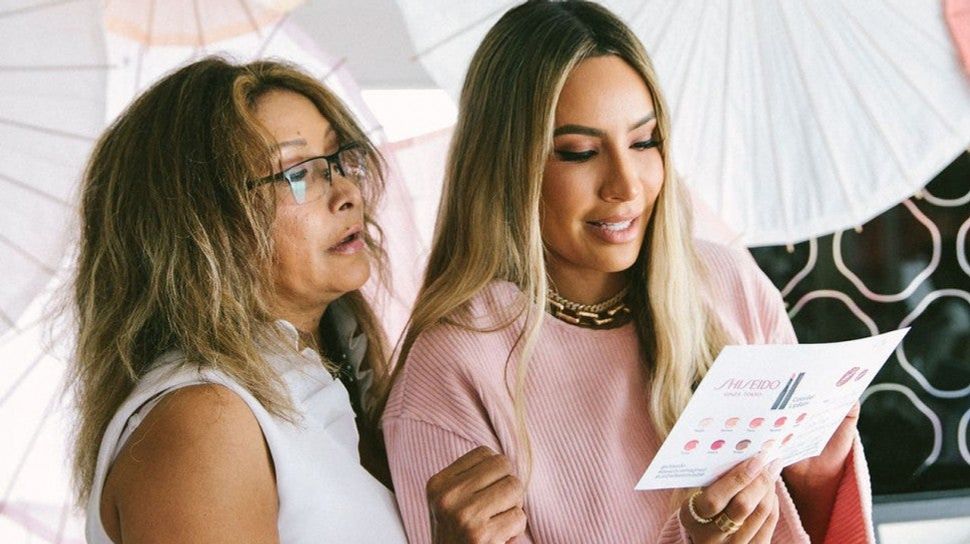 Desi grew up in Los Angeles alongside her mom and her brothers. Desi's mom, Patty, worked tirelessly to provide for her children. Perkins told Entertainment Tonight that she doesn't understand how Patty worked non-stop for so many years. Desi inherited her creativity and skill with makeup from her mom. She watched in awe as her mom applied perfect makeup while multitasking, and she decided she wanted to emulate Patty in the makeup department.
Perkins showed promise creatively, but she tried out too many things at once. She decided to focus on makeup after Patty told her to concentrate on her passion. Desi told Create & Cultivate:
"I was all over the place with what I wanted to do in life because I just loved doing everything. One day, she told me to focus on one passion and put my all into it. That was the best advice ever because that's when I focused on makeup and that led me to where I am now."
Desi's dedication and passion paid off when she created a stunning look for Steven for Halloween in 2012. She started landing makeup gigs locally after people saw the look, and soon expanded her reach after launching her YouTube channel. Desi repays her mom by ensuring that she is comfortable in retirement. Perkins also employs other members of her family. She told Entertainment Tonight:
"Everything I do is for my family and that's my happy place. They're always at the house with me and I work with my family and it's just the core of everything. We have such a strong community and a strong bond and we're all rooting for each other."
Desi has learned some tough lessons in the beauty industry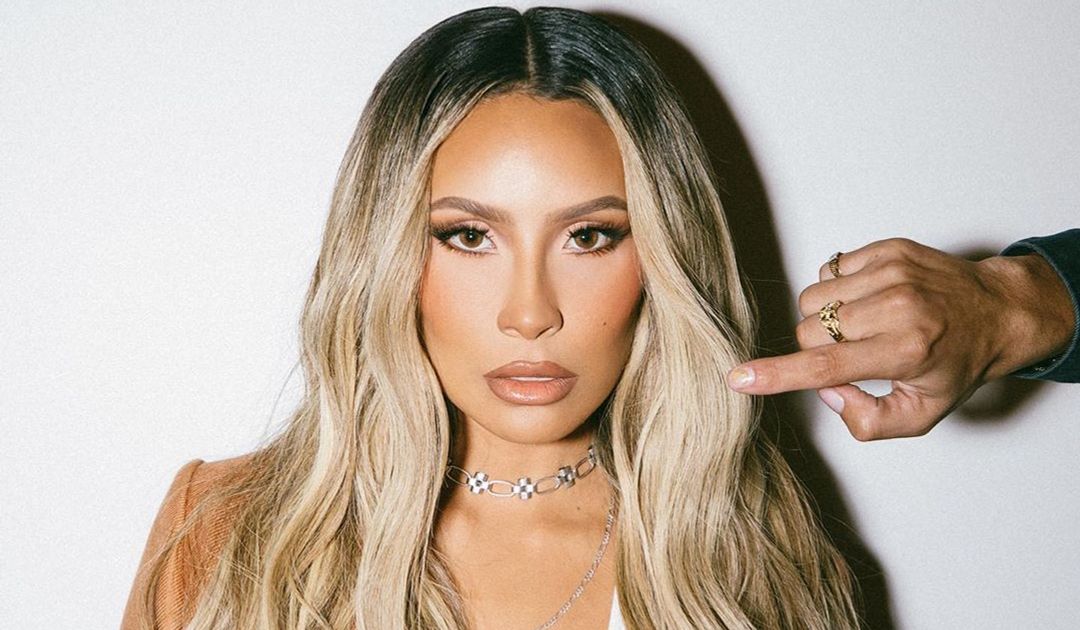 When Desi launched her career as a fresh-faced and enthusiastic Latina girl in her 20s, she had no clue about the hurdles she would face in the beauty industry. One of the toughest lessons she learned was the importance of contracts in business. She told Create and Cultivate:
"I wish I wasn't so trusting and understood the importance of contracts. I think it's easy to be excited about a project and not want to rock the boat on the business side of things when you are first starting out. But, if I could give my younger self advice, it would be that business and every deal you do must be beneficial to both parties to protect yourself."
Perkins made some mistakes in the past, but she states that they only served to make the victories sweeter. She continued:
"I used to let problems get to me, but I learned to project my energy and see the positive situation. The hurdles make you appreciate your successes."
Desi has collaborated with Katy DeGroot on a makeup line and designed sunglasses for Quay. Her next project involves launching her cosmetics line, and she told Create & Cultivate that she is very excited, "That is 100% still in the cards. I'm very excited for 2020."
Also Read: All about Huda Kattan's husband
---