Aftermath is a new Netflix horror film by famed producer Peter Winther. Peter dedicated the psychological thriller to his late best friend, Michael Dadich. The dedication has sparked interest in Michael's contribution to the film, given that the lead characters, a married couple in search of a fresh start, share the name Dadich.
The couple, Kevin and Natalie Dadich, move into a luxurious house that they purchased for a bargain after a murder-suicide happened there. Kevin and Natalie's lives improve for a while, but the happiness soon turns to fear and dread as unusual events start occurring in the house.
Michael Dadich, a close friend of producer Peter Winther, passed away suddenly in June 2020
Michael Dadich was 51 years old when he passed away in his sleep in June 2020. Peter posted a touching tribute to Dadich, referring to him as everybody's best friend. "He had that much love to give," Peter wrote.
Peter wrote that he was so overwhelmed by Michael's sudden passing that he didn't know what to write. He came up with a few words for his departed friend to help him process the situation. He added:
"And to let people, even ones who never met him, know what a special human being Dadich was. And everyone calls him Dadich. He was like Gatsby in that way. He was – I still can't believe I'm writing in past tense – a loving husband, an incredible father, and the best friend anyone can have. I'll never forget him. He was a fucking legend."
Michael Dadich was an author known for writing The Silver Sphere: Book I of The Kin Chronicles and The Cistern Mission. The Silver Sphere had excellent reviews, and we widely expected that Michael would publish more books in the series. He talked to Feathered Quill about his intention to extend the story and publish a prequel:
"To read the positive reviews and receive some of the awards recently garnered; it really moves me emotionally. I always get butterflies when I read a good review. This set of Kin will go through a trilogy, and then my plans are for a prequel revolving around the first great war on Azimuth, and Hiduex's rise."
"In Loving Memory of our Best Friend: Michael Dadich" appears before the credits start rolling on Aftermath. Dadich must have touched plenty of lives in the 51 years that he lived.
Aftermath is based on the experiences of a real-life California couple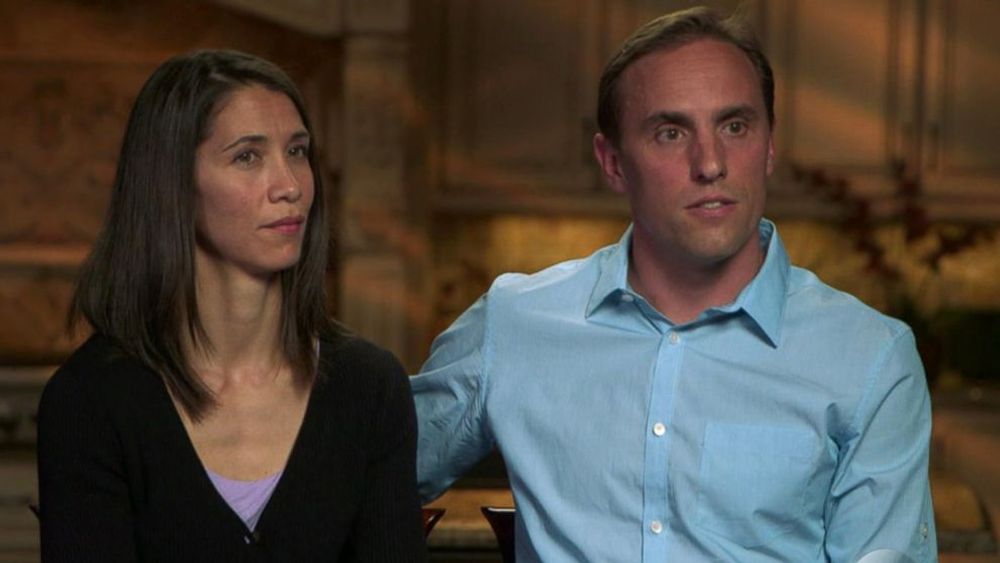 Aftermath's title card states that the film is based on true events. Considering the unrealistic end to the film, it is unlikely that the producers based the entire film on real-life events.
Jerry Rice and Janice Ruhter, a real-life California couple, experienced some of the things depicted in Aftermath. According to ABC News, Jerry and Janice moved into a lavish property in San Diego in 2011 with one child and another one on the way.
Shortly after the move, some mysterious person started making the couple's lives a living hell. "Every week, something was happening," the couple told ABC News. "Something else was happening. You have no idea who it could be. Someone is trying to rape my wife. It's scary."
Like Kevin and Natalie Dadich, Jerry and Janice received magazines they hadn't ordered. Someone listed their house for sale on a real estate website, and another placed an ad online claiming that Janice was an adult entertainer.
Though terrifying, Janice and Jerry's experience didn't possess the horror element in Aftermath. However, the events in the film link strongly to what the couple endured.
---