T.J. Holmes is an American Journalist who first gained fame during his stint as an anchor and a correspondent for CNN. Holmes anchored on CNN's Saturday and Sunday Morning for five years before leaving to join BET. He signed a lucrative multi-platform deal with BET, which included a new BET show titled Don't Sleep.
Following the program's cancellation in 2013, Holmes left the network. A year later, he joined ABC News on a freelance basis as a substitute anchor on programs such as World News Now and America This Morning. Holmes became the permanent host of World News Now in December 2014.
This piece will look at Holmes' love life. We can confirm that he is married.
T.J. Holmes and his wife Marilee Fiebig got married in 2010, and welcomed their daughter Sabine in January 2013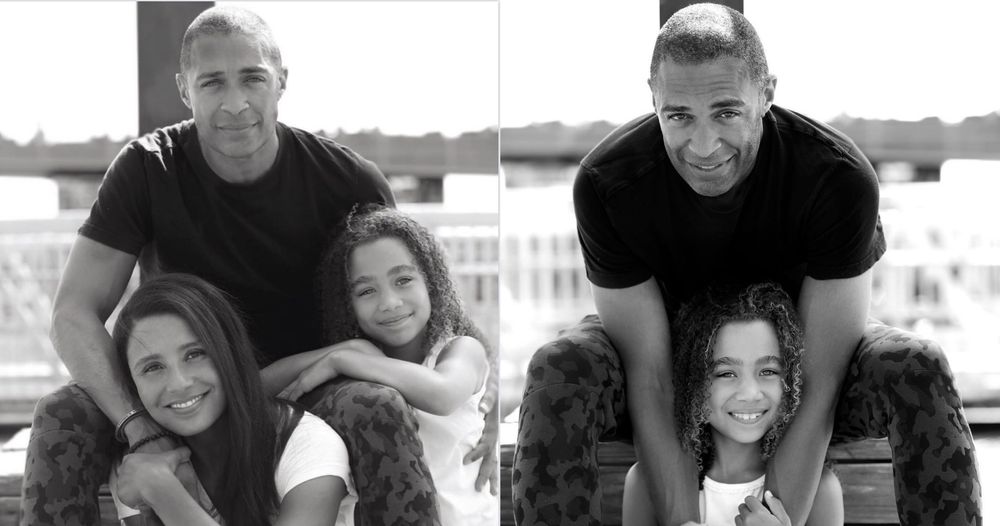 Holmes and his wife Marilee met thanks to mutual friends in 2009. After a whirlwind romance, the couple tied the knot on 1st March 2010. Every anniversary, Holmes writes or talks about how lucky he is to have married Marilee. On 1st March 2020, he lavished praise on Marilee for putting up with him for ten years. He attached the following caption alongside a photo of Marilee on the couple's wedding day:
"10 years ago, Marilee Fiebeg married me. And despite my best efforts, she remained married to me the past 10 years. That's not hyperbole. I'm not being dramatic. I gave her plenty of reasons excuses, and opportunities to walk her fine ass out the door. But instead, with her built-in black woman superpower, she showed grace and patience that is incomprehensible."
Marilee and Holmes welcomed their daughter, Sabine, in 2013. Sabine and Holmes share a close bond, which is usually on full show when Holmes styles Sabine's hair every Friday. Holmes revealed in a June 2020 YouTube video posted by Good Morning America that Sabine's hair is as long as it is because it has never been cut.
He then stated that he gets hair dressing advice from the women celebrities he meets on the red carpet. Holmes added that fathers should normalize engaging in such activities with their daughters: "It's one thing to see a daddy-daughter relationship but it's also to tear down really what's in a lot of people's minds of what's the role in the house of a dad is supposed to be."
Holmes marriage to his ex-wife Amy Ferson yielded two children: Jaiden and Brianna
It is unclear when Holmes and Amy got married, but we do know that they were blessed with a daughter, Brianna, and a son, Jaiden.
Holmes and Ferson divorced in 2007.
---