Maya Hawke stars as Eleanor in Netflix's new dramedy, Do Revenge. Eleanor is queer character scorned by a classmate who accused Eleanor of being a predator when she came out. It isn't the first time Maya has portrayed an LGBTQ+ character on a Netflix production: Hawke's character in Stranger Things, Robin, is gay.
Hawke's castings for queer roles have led to inquiries about her sexuality. "Wait is Maya Hawke actually gay tho, asking for a friend," @flazeda tweeted in July 2019.
Hawke is straight in real life but enjoys playing LGBTQ+ characters.
Maya Hawke is straight in real life and has publicly only dated men. Hawke's sexuality hasn't prevented her from portraying LGBTQ+ characters on screen.
Hawke celebrated how Stranger Things took a brief break from the chaos to focus on Robin's sexuality. Robin came out as gay after Steve confessed about his crush on her. Maya told The Hollywood Reporter:
"It's such an amazing thing the Duffer Brothers did, stopping the whole show … there's an action going on, and it stops for a seven-minute conversation between two people who really care for each other. It's really a beautiful thing. I feel really lucky that I got to play that."
Initially, Robin wasn't a gay character, but as filming progressed, the showrunners decided against her being heterosexual. "It just seems like the most obvious decision ever," Robin told The Wall Street Journal.
Hawke told Variety she hopes her portrayals of queer characters help advance LGBTQ+ acceptance: "If I can hope for anything it's that maybe some people fell in love with Robin and that helped them fall in love with girls who love girls and boys who love boys."
Maya Hawke is reportedly dating musician Spencer Barnett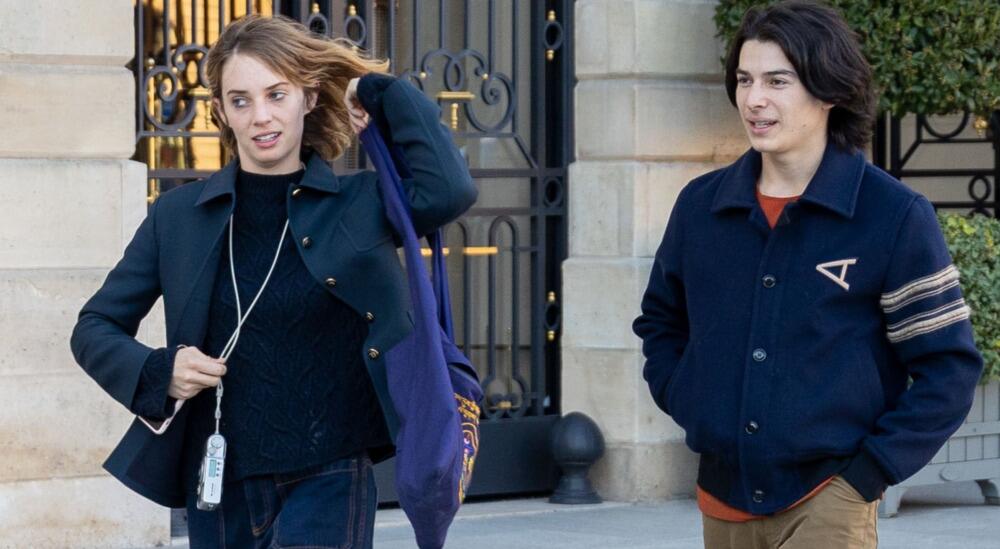 Maya Hawke and musician Spencer Barnett were linked when The Daily Mail spotted the pair kissing in February 2022. Since then, the couple has made several public appearances together. However, they've kept the intimate details about their relationship secret.
Barnett is the son of businessman Roger Barnett and former attorney Sloan Barnett. He is a musician and reportedly met Maya through her brother Levon.
Maya was previously linked with Sienna Miller's ex Tom Sturridge. The pair's 13-year age gap caused some controversy, which quickly died down as their brief romance ended. Before Tom, Maya dated Rolling Stone COO Gus Wenner.
---