Matt Gaetz is an American politician who currently serves as the US representative for Florida's first congressional district. Before joining Congress, Gaetz represented Florida's fourth district as a member of the state's House of Representatives. Gaetz's grandfather and father held political and administrative positions in North Dakota and Florida, respectively.
Gaetz is an outspoken and opinionated Republican, and he has been the subject of several controversies. Matt's moments in the spotlight have earned him many critics and, conversely, many supporters. Gaetz's latest controversy involves his family and his love life.
This article will look at Matt's love life. We can confirm that he isn't married.
Gaetz recently revealed that he adopted his ex's younger brother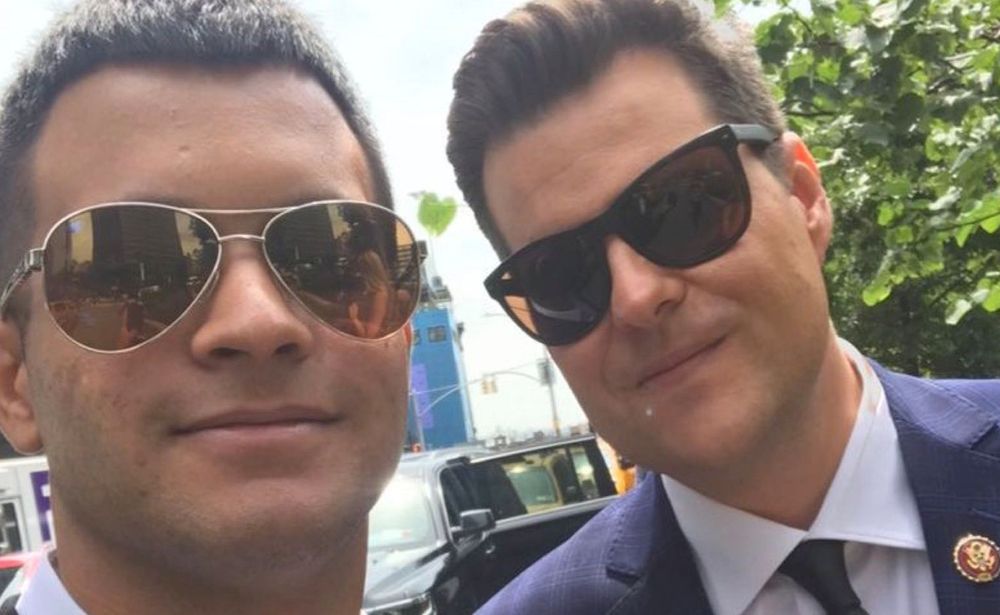 A day after his involvement in a heated argument with Congressman Cedric Richmond, Matt revealed that he had a Cuban son. Matt shared a photo of himself and 19-year-old Nestor Galban on Twitter and added the caption:
"For all those wondering, this is my son Nestor. We share no blood but he is my life. He came from Cuba (legally, of course) six years ago and lives with me in Florida. I am so proud of him and raising him has been the best, most rewarding thing I've done in my life."
Matt told People that Nestor came to the United States following the death of his mother. At the time, Matt and Nestor's older sister were dating, and Nestor moved in with the couple. Matt revealed that Nestor has lived with him for around four years.
Gaetz hasn't formally adopted Nestor, but the pair shares a father-son relationship. Predictably, some people considered the timing of Matt's big reveal as controversial. Matt explained that he chose not to publicize his relationship with Nestor earlier because he wanted to keep Nestor away from public scrutiny. He told People:
"Just imagine: You're 12 years old, your mum just died, you're learning English as you're trying to get your footing in school. It just wasn't the right time in middle school and high school to subject him to politics."
Matt also stated that he broke up with Nestor's older sister.
Gaetz loves to keep his love life away from the public eye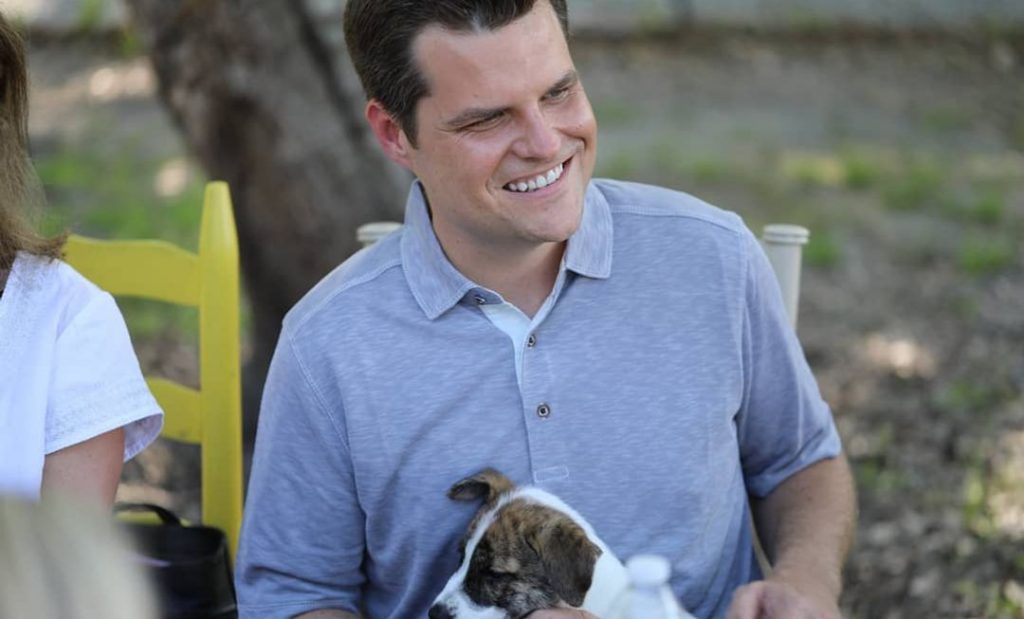 Matt is a very vocal politician, but he keeps his love life away from the public eye. It's rare for a politician of his standing to be unmarried – a fact that Matt's opponents regularly point out – but Matt doesn't seem to be bothered by it.
In an April 2018 interview with GQ, Matt talked about a Cuban lady he was dating. He didn't mention a name, but we suspect that it was Nestor's older sister. Gaetz cheekily blamed the law on alimony as the reason why he hadn't tied the knot.
Also Read: Inside Kayleigh McEnany's life, Including her husband and parents
---