Matt Gaetz is an American politician who currently serves as the US representative for Florida's first congressional district. Before joining Congress, Gaetz represented Florida's fourth district as a member of the state's House of Representatives. Gaetz's grandfather and father held political and administrative positions in North Dakota and Florida, respectively.
Gaetz is an outspoken and opinionated Republican, and he has been the subject of several controversies. Matt's moments in the spotlight have earned him many critics and, conversely, many supporters. Gaetz's latest controversy involves his family and his love life.
Matt proposed to his fiancée Ginger Luckey on New Year's Eve 2021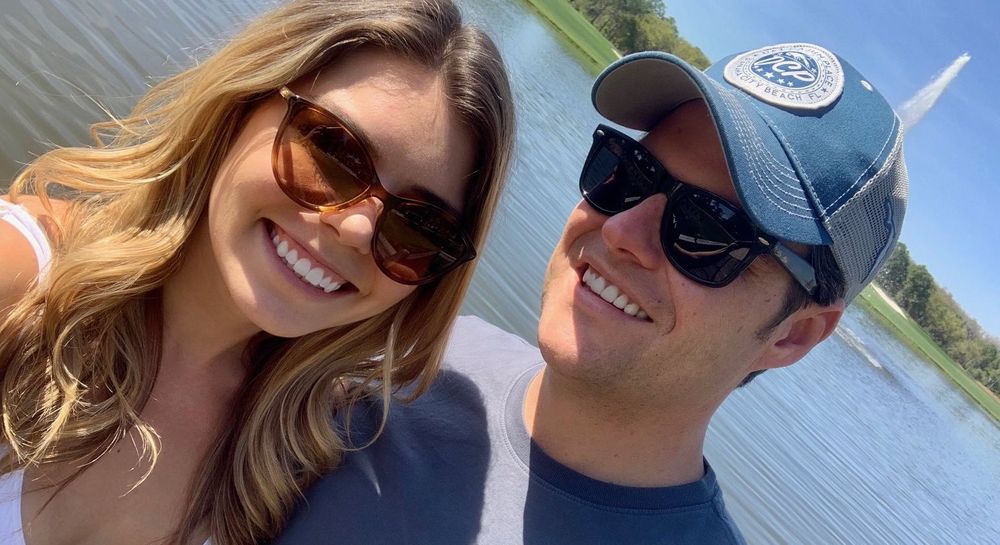 The usually secretive Matt Gaetz set off relationship rumors in early December after he tweeted a photo of him and Ginger at the White House. Several weeks later, he announced via Twitter that he'd gotten engaged to Ginger Luckey.
Gina Loudon posted a video of the proposal on Twitter. "So on an ordinary night at the most beautiful place in the world, this just happened," she captioned the post. "Congratulations, the future Mr. & Mrs. @mattgaetz!"
The couple were at a New Year's Eve dinner at former President Trump's Mar-a-Lago resort when Matt popped the question.
Ginger hails from Santa Barbara, California, and is an analyst at groceries firm Apeel. Her brother, Palmer Luckey, is the founder of virtual reality company Oculus VR, which Facebook acquired in 2014 for $2 billion.
Gaetz and Ginger met at a fundraiser held at Mar-a-Lago in March 2020. Ginger has her mother to thank for meeting Gaetz as she revealed that she 'dragged her' to the March 2020 fundraiser. She told The Daily Mail that a day after meeting, Matt took her to Kimberly Guilfoyle's birthday party.
The couple became virtually inseparable after their first meeting as working remotely allowed Ginger to work on her travels with Matt. "I have been traveling with him everywhere," she said. "I am his travel buddy." Ginger told the publication that the proposal didn't surprise her. "I had sort of seen it coming," she said.
Matt Gaetz has denied allegations that he had a sexual relationship with a 17-year-old girl and that he trafficked her over state lines
In late March 2021, The New York Times revealed that Matt Gaetz was under investigation by the Justice Department over an alleged sexual relationship he had with a 17-year-old girl. The Times added that Gaetz was also under investigation for ferrying the girl over state lines in exchange for sex. It is alleged that Matt met the girl two years ago.
According to sources quoted by the publication, the investigation into Matt forms part of a wider investigation into Matt's friend and former local official Joel Greenberg. Joel is facing an array of charges including sex trafficking of a child.
Matt is yet to be charged and the extent of his criminal liability is unclear. "I only know that it has to do with women," Matt said before adding, "I have a suspicion that someone is trying to recategorize my generosity to ex-girlfriends as something more untoward." Gaetz told Tucker Carlson that the allegations against him are designed to extort money from his family.
"On 16th March, my father got a text message demanding a meeting, wherein a person demanded $25 million in exchange for making horrible sex trafficking allegations against me go away," he said. It isn't the first time that the combative politician has faced sexual misconduct allegations.
In January 2020, Florida Representative Chris Latvala tweeted: "And you created a game where members of the FL house got 'points' for sleeping with aides, interns, lobbying, and married legislators."
It's unclear whether the Justice Department will charge Matt and what it will mean for his career in public service.
Gaetz recently revealed that he adopted his ex's younger brother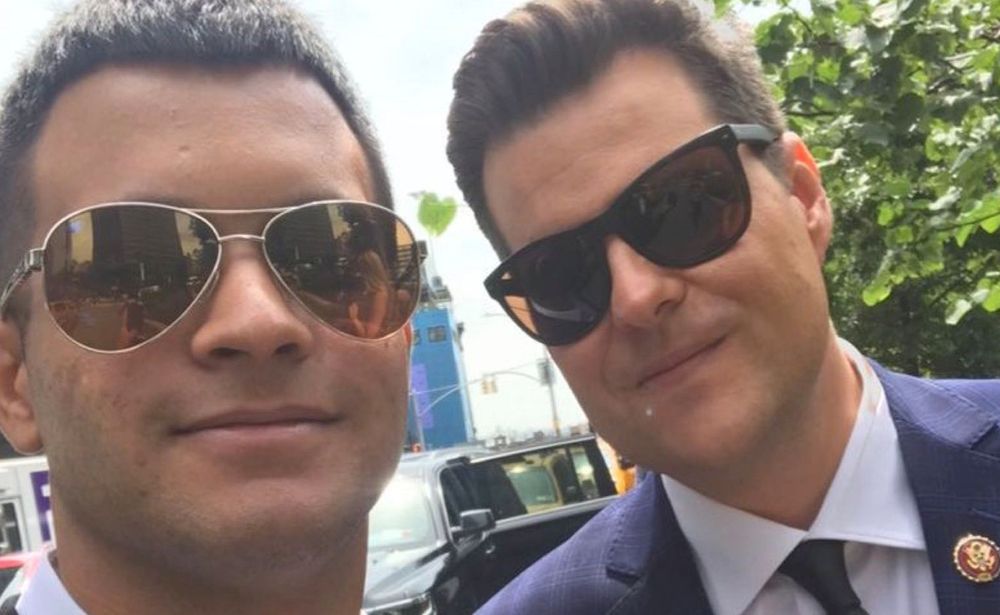 A day after his involvement in a heated argument with Congressman Cedric Richmond, Matt revealed that he had a Cuban son. Matt shared a photo of himself and 19-year-old Nestor Galban on Twitter and added the caption:
"For all those wondering, this is my son Nestor. We share no blood but he is my life. He came from Cuba (legally, of course) six years ago and lives with me in Florida. I am so proud of him and raising him has been the best, most rewarding thing I've done in my life."
Matt told People that Nestor came to the United States following the death of his mother. At the time, Matt and Nestor's older sister were dating, and Nestor moved in with the couple. Matt revealed that Nestor has lived with him for around four years.
Gaetz hasn't formally adopted Nestor, but the pair shares a father-son relationship. Predictably, some people considered the timing of Matt's big reveal as controversial. Matt explained that he chose not to publicize his relationship with Nestor earlier because he wanted to keep Nestor away from public scrutiny. He told People:
"Just imagine: You're 12 years old, your mum just died, you're learning English as you're trying to get your footing in school. It just wasn't the right time in middle school and high school to subject him to politics."
Matt also stated that he broke up with Nestor's older sister.
---