Kimberly Ann Guilfoyle is an American attorney who is currently an advisor on President Donald Trump's team. She studied law at the University of California, Davis, and the University of San Francisco before serving as a prosecutor for several years. She started her television career as the host of Both Sides on Court TV.
She joined Fox News in 2006 as host of The Lineup, and in 2011, she became a co-host of The Five. She was a host on the show until 2018 when she left the media outlet to work for President Donald Trump. Kimberly was one of the speakers on the first day of the Republican National Convention.
This piece will look at Kimberly's parents, her ex-husbands, and her relationship with Donald Trump Jr.
Kimberly's dad Anthony raised Kimberly and her younger brother after her mother Mercedes passed away due to Leukemia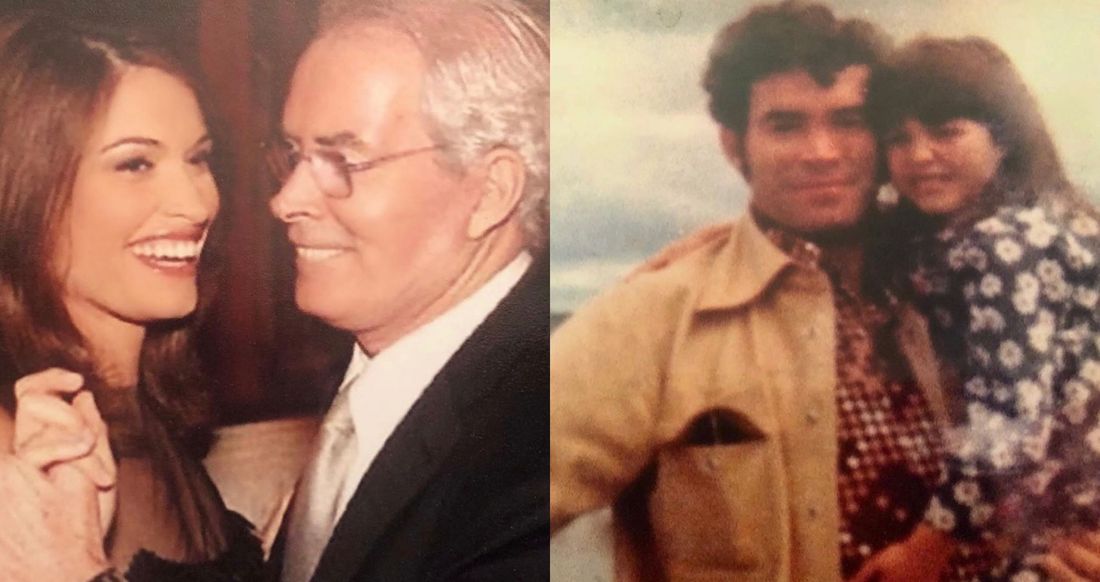 Kimberly was born on 9th March 1969 to a Puerto Rican mom and an Irish father. His father, Anthony Guilfoyle, left Ireland in his twenties and moved to San Francisco to work as a contractor. Her Puerto Rican mother, Mercedes Marie Gerena, was a special education teacher, who shared a close bond with Kimberly. Guilfoyle told Mediaite that her mother's death due to Leukemia hit her hard. She said:
"My mother was just everything to me, I loved her so much, I always wanted to be around her. I loved how people react to her… I had to go through, a lot to be able to heal, going through her illness – she passed away from Leukemia when I was young – and how it affected our little family."
Anthony was left to take care of Kimberly and her little brother, and by Kimberly's admission, he did a great job. "I was a little shy and introverted, and he wanted me to be the woman who would stand on her own two feet and have the self-esteem and stand for myself, no matter what," Kimberly added.
Anthony passed away in 2008, having served in the U.S. army and worked as a political adviser in San Francisco. Kimberly told Mediaite that her father lived a life with no regrets. "Literally, the night he died, he looked at me and he said 'No regrets,'" Kimberly said.
Kimberly and her first husband Gavin Newsom divorced due to the long-distance nature of their relationship but it later emerged that Gavin cheated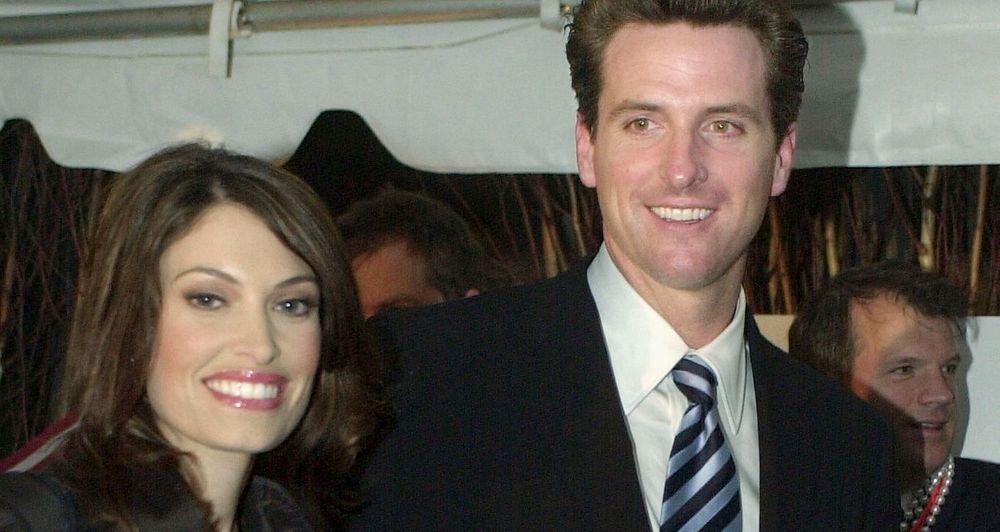 After a lengthy courtship, Kimberly and San Francisco's future mayor Gavin Newsom got married in a lavish wedding in December 2001. Newson and Kimberly were considered San Francisco's power couple, and in some circles, they were referred to as 'the new Kennedys.' However, cracks in their relationship began to show after Kimberly moved to the opposite coast to pursue a journalism career.
Newsom confirmed the strain in the couple's relationships when he told The Chronicle, "The transcontinental marriage is tough – the only godsend is that we don't have kids." A month after Newson made that statement, the couple announced their divorce. The pair released a statement that read:
"Unfortunately, the demands of our respective careers have made it too difficult for us to continue as a married couple."
The couple finalized the divorce in February 2006. A year after the divorce, reports emerged that Gavin had an affair with Ruby Rippey-Tourk, the wife of his then-campaign manager, in late 2015. Gavin didn't deny the affair, and according to People, he said, "Everything you've heard and read is true. And I am deeply sorry about that."
Kimberly and her second husband had an amicable divorce because of their son Eric Villency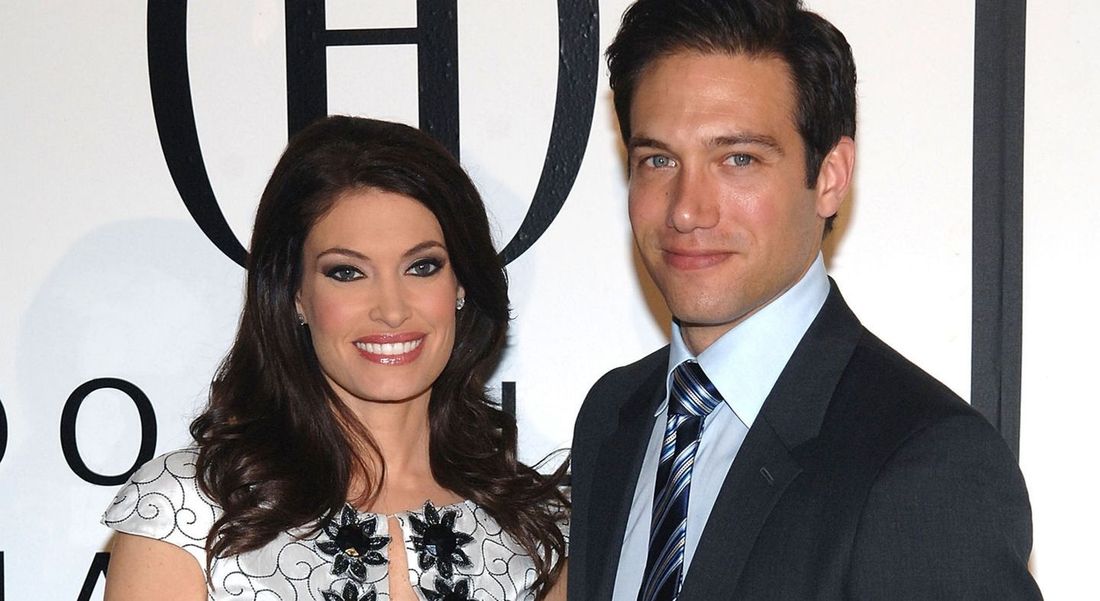 Kimberly and Eric got married several months after her divorce from Gavin. In October 2006, they welcomed their son Ronan Anthony, and in June 2009, Eric and Kimberly announced their divorce. The couple went through an amicable divorce by putting the interests of their son before their own interests. Kimberly told Mediaite:
"When you go through divorce with children you don't make it about you make it about that child. Eric and I both want a positive environment for our son."
Kimberly told the publication that she has good relationships with her ex-husbands. "Even when people don't stay married, they can still be a family together," she said. "That's been something that's been really good for developing me as a person."
Guilfoyle and Donald Trump Junior started dating while he was still married to Vanessa Kay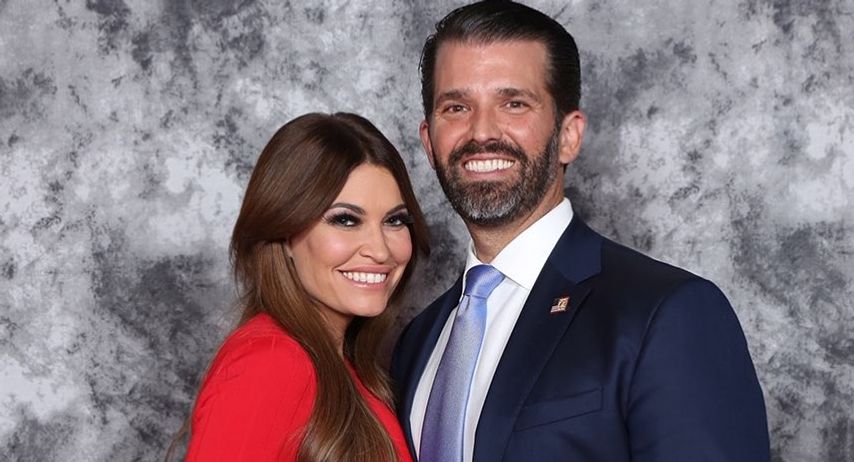 In March 2018, Vanessa Kay filed for divorce from Donald Trump Jr. on the grounds that he'd cheated on her with singer Aubrey O'Day. Donald and Vanessa subsequent tabloid war kept the couple at the top of gossip headlines.
After Vanessa detailed her past romance with a former gang member, Donald's team retaliated by revealing his relationship with Kimberly. A source told Page Six:
"Don Jr. and Kimberly are seeing each other, and are having a great time. While he wants to respect the privacy of his family, he is getting divorced, and he enjoys Kimberly's company."
Since then, Kimberly and Donald have been inseparable. They appear together during most events, and they seem to have a great relationship.
---