Marcus Ericsson missed out on a second Indy 500 win by a fraction of a second. Josef Newgarden's last lap overtake stole victory from Ericsson's grasp. Ericsson was unhappy that the officials restarted the race one lap to the end, denying him the win. "I think it was a tough way to end the race," Ericsson said. "I don't really agree with how they did that."
Marcus Ericsson married his wife, Iris Tritsaris Jondahl, in a private April 2023 ceremony
Marcus Ericsson and Iris Jondahl were married on 17th April 2023. The couple shared Instagram photos of the private ceremony and their wedding band, captioning the posts with the date of their nuptials.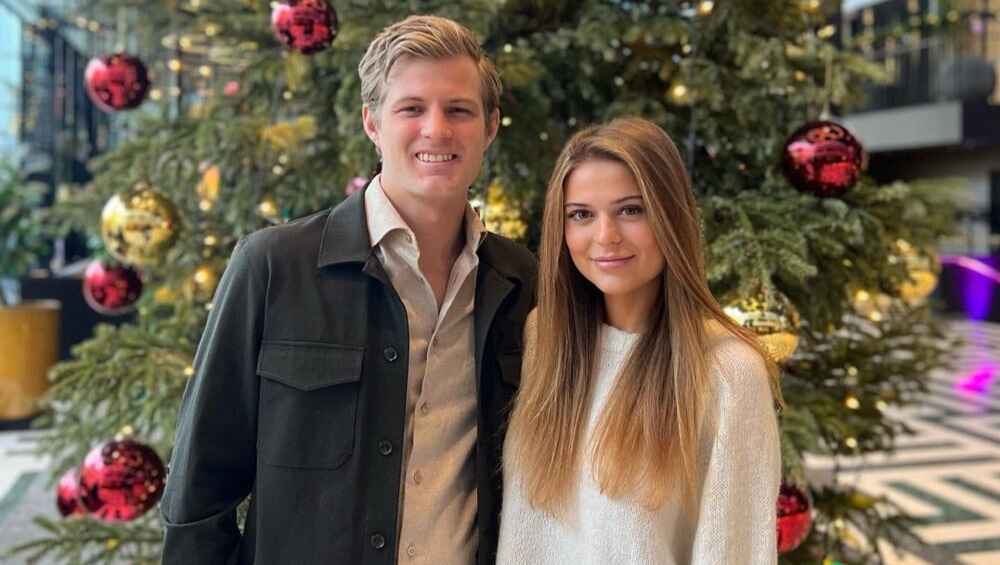 Iris, of Danish ancestry, was born to Katerina and Bo Jondahl in Greece. She works as a model, splitting her time between Copenhagen, Denmark, and Indiana, United States.
Ericsson and Iris made their Instagram debut in April 2022, a year before they tied the knot. Iris accompanies Ericsson to most races and events. She was among the first to congratulate Ericsson after his 2022 Indy 500 win, sharing an embrace with the race winner.
"Happy birthday my love!" Ericsson wished Iris a happy birthday via a 12th February 2023 Instagram post. "I'm so proud of you and the person you are. To have you in my life by my side makes me feel like the luckiest guy in the world. Thank you for being you." "Love you more than anything," Iris commented.
Officially, Ericsson finished second in the Indy 500 race. However, to Iris, Ericsson won the race. "My winner – Indy 500 2023," Iris captioned an Instagram photo of herself and her husband. "Words can't describe how proud I am of you." Many commenters on the post agreed with Ericsson's claim that the officials erred in restarting the race with only one lap to go.
It's unclear why Ericsson split up with his ex-girlfriend Alexandra Wictoria
Ericsson and Alexandra Wictoria started dating in 2016. Alexandra accompanied Ericsson to races, filming and editing the racer's ME8 vlog. On 17th June 2021, Ericsson wrote on Facebook:
"For those of you wondering why there hasn't been a ME8 Vlog from @detroitgp . It's unfortunately not going to be one. My girlfriend @alexandrawictoria went home to Sweden just before Detroit, and she is the one filming and editing them. Bad timing we know! But the Vlog will be back later in the year."
Ericsson's relationship with Alexandra, a real estate expert based in Stockholm, seemingly didn't last long after that post. She never appeared again on his socials, signaling the end of their years-long romance.
The following year, Ericsson started dating Iris. "2022 has been the best year yet. Started a relationship with the love of my life and won the biggest race in the world. Not bad," Ericsson captioned a New Year's Day 2023 Instagram photo of himself and Iris.
---