Mary-Kate Olsen and Ashley Olsen, known collectively as the Olsen twins, recently celebrated the 15th anniversary of their fashion brand dubbed The Row. When the twins made their acting debuts aged just nine months old, few would have predicted that the Olsen twins would ditch acting and become fashion moguls.
The Olsen twins were television mainstays from the late 80s to the early 2000s. They possessed undoubted talent, but an overwhelming desire to have complete control over their creativity pushed them to fashion. The switch to fashion coincided with the Twins' departure from the public limelight.
In a rare 2021 interview, the Olsen Twins said their parents raised them to be discreet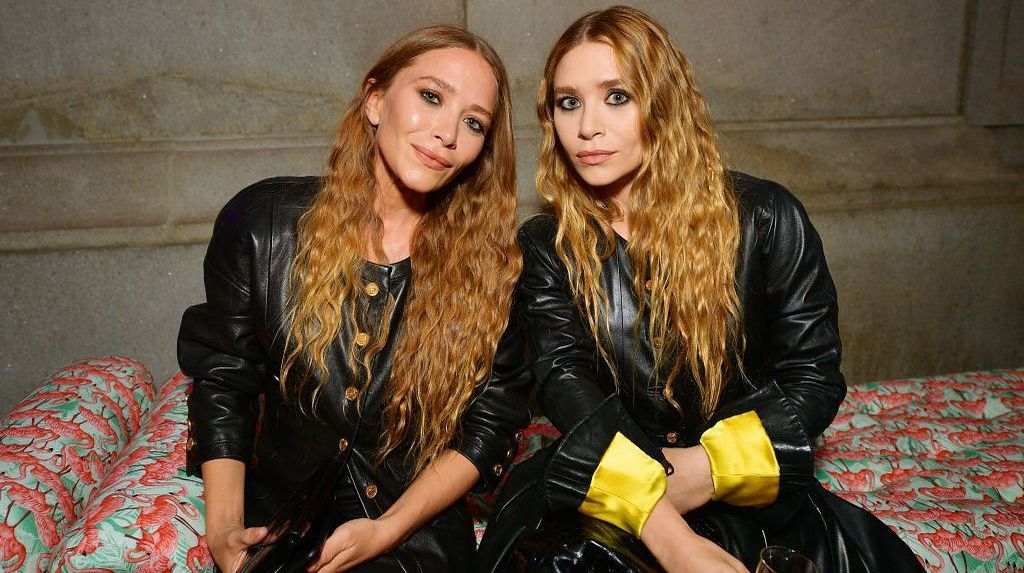 The Olsen twins rarely give interviews; however, in celebration of The Row's 15th anniversary, Mary-Kate and Ashley sat down with i-D to talk fashion. "We're a bit out of practice," Mary-Kate warned her interviewer.
"We were raised to be discreet people," she said later in the interview. If the Olsen twins had their way, they wouldn't even be the faces of their brand – that's how much they value their privacy. Ashley explained:
"We didn't want to be in front of it, we didn't necessarily even want to let people know it was us. It was really about the product, to the point where we were like: Who could we get to front this so that we don't have to?"
Mary-Kate and Ashley launched The Row in 2006 during their time at New York University. They had no plan to turn it into a business; critics dismissed it as just another celebrity brand that would quickly fade from memory. "It was just a passion project," Ashley said.
However, the project slowly evolved into a unique brand that people loved. The twins immersed themselves in creating perfect pieces for bodies of all sizes. "The items were really about perfecting and simplifying the details," Mary-Kate said.
Perfection and simplicity aptly define The Row. However, Ashley told i-D that fashion inspiration doesn't always stem from simplicity:
"I think that's just our aesthetic, our design preference. But that doesn't mean that we don't also appreciate something truly ornate or maximal. Sometimes a collection even starts quite like that, and then gets pared down. It doesn't always start from a simplistic place."
Most days of the week, you'll find Mary-Kate and Ashley in their offices designing clothes. "They're there every day, and their desks are within and amongst the people that work with them at the office," Gigi Hadid told i-D.
The Twins' pursuit for perfection continues a decade and a half since their product line launched. Mary-Kate explained:
"I think the reason we do fashion is to constantly try to fix our imperfections. And you have next season to do that. But it's also our job to find every imperfection in there to make sure that we're constantly pushing ourselves and training our eyes and making sure everyone is served. Just evolving and learning."
Mary-Kate and Ashley have ruled out returning to Hollywood as actors
Bob Saget's tragic passing reminded fans of when the Olsen Twins starred with Bob on Full House. The sisters sent a statement via People expressing their condolences to Bob's loved ones:
"Bon was the most loving, compassionate and generous man. We are deeply saddened that he is no longer with us but know that he will continue to be by our side to guide us as gracefully as he always has. We are thinking of his daughters, wife and family and are sending our condolences."
Mary-Kate and Ashley refused to appear in Netflix's reboot of Full House, Fuller House, reaffirming their decision to decline acting roles. 
"I don't like being the center of attention anymore," Ashley told Elle UK. "It doesn't mean I'm not interested in Hollywood. I like the way it operates, I like the people who are involved. But if I ever get back in, it's not going to be as an actress."
The sisters also talked to Allure Magazine about the frustration of having no control over the end product as an actor. Ashley lamented the need to compromise a lot in the acting industry:
"I was reading scripts, and ultimately, I just said to the people who were representing me, 'I need to do things 100%. I don't feel like I can give you 100% of my time.'"
The Olsen Twins view social media the same way they view acting: as something to be avoided. It's all part of their vow to remain as private as possible. Mary-Kate told Vogue:
"We don't dive into that world [of social media]. We don't have Instagram or Facebook. So we've never been connected to our customers or our fans in that way. We've stayed quite sheltered."
The Olsen Twins have experienced a fair bit of turmoil in their personal lives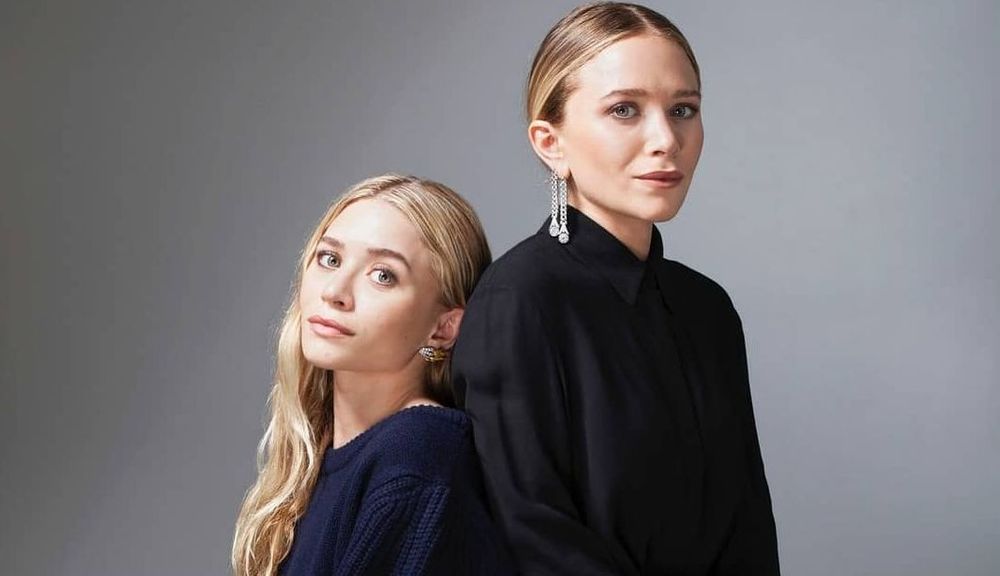 For nearly two decades, Mary-Kate and Ashley lived in the public limelight as famous actors. They quit acting because they wanted to have complete control over the products of their talents. "Ultimately I just said to the people who were representing me, 'I need to do things 100%,'" Ashley told Allure magazine.
"'I don't feel like I can give 100% of my time.'" The fashion industry gave the Olsen twins control and offered much-needed privacy. "This is the way we chose to move forward in our lives: to not be in the spotlight, to really have something that speaks for itself," Mary-Kate told Elle.
However, due to their child and teen success, Mary-Kate and Ashley are still hounded by paparazzi keen to take apart the twins' secretive lives. From the limited information available, we can tell that the Twins' have experienced their fair share of personal turmoil.
Though she never confirmed it, Mary-Kate reportedly battled anorexia. "Everybody is going through hard times," she told Elle. "It's a part of life." Mary-Kate was among the first to find out that Heath Ledger had died of a drug overdose.
Mary-Kate sent a security guard to check on Heath after his housekeeper phoned her for help. Unfortunately, the security guard couldn't revive Heath. It was reported that Mary-Kate and Ledger were dating at the time of his tragic death.
Mary-Kate had a 2020 to forget after her ex-husband Olivier Sarkozy allegedly evicted her from their home. In a filing for an emergency divorce order, Mary-Kate accused Olivier of terminating their lease without her consent.
"It was clear my marriage was over… the relationship has broken down irretrievably," the filing stated. Mary-Kate's application failed, and the pair finalized their divorce in January 2021. People reported that Olsen and Sarkozy fell out because Mary-Kate wanted children, and Sarkozy didn't.
"A few years ago, having a baby was not a priority for [Mary-Kate]," a source said. "This has changed."
Ashley Olsen had faced fan criticism for her relationships with much older men. She has been previously linked to David Schulte, Bennett Miller, George Condo, Lance Armstrong, and Richard Sachs – all of whom are significantly older than her.
Olsen seems to have found love in Louis Eisner, an artist who's, curiously, younger than her. The pair have dated low-key since 2017.
---