Jen Hatmaker is an American blogger and television presenter who hosts HGTV's Your Big Family Renovation. She burst onto the public limelight as a minister and gained more fame as she landed book deals. Jen released her first book, Ms. Understood: Rebuilding the Feminine Equation, in 2008.
The success of her books also popularized her blogs and boosted her social media following. Jen currently has over 750K followers on Facebook and 516K followers on Instagram.
This piece will look at Jen's husband and children and her controversial moments. 
Jen recently revealed that she and her husband Brandon are getting divorced
Jen had told her fans that she was dealing with a family issue, but no one expected that the issue involved divorce. On 7th September 2020, Hatmaker took to Facebook to announce that she and Brandon are getting divorced. She wrote:
"I don't know how to say this, and I still cannot believe I am even saying it, but Brandon and I are getting divorced. Although the details are ours alone, this was completely unexpected, and I remain stunned as we speak. I am shocked, grief-stricken, and broken hearted."
Jen urged fans to respect her family's privacy and not to direct hateful comments at them. She also asked people to remember the family in prayer as it negotiates this difficult period. "If you pray, pray for us," she wrote. "Hold us dear to your hearts."
Jen and her husband Brandon were high school sweethearts at Oklahoma Baptist University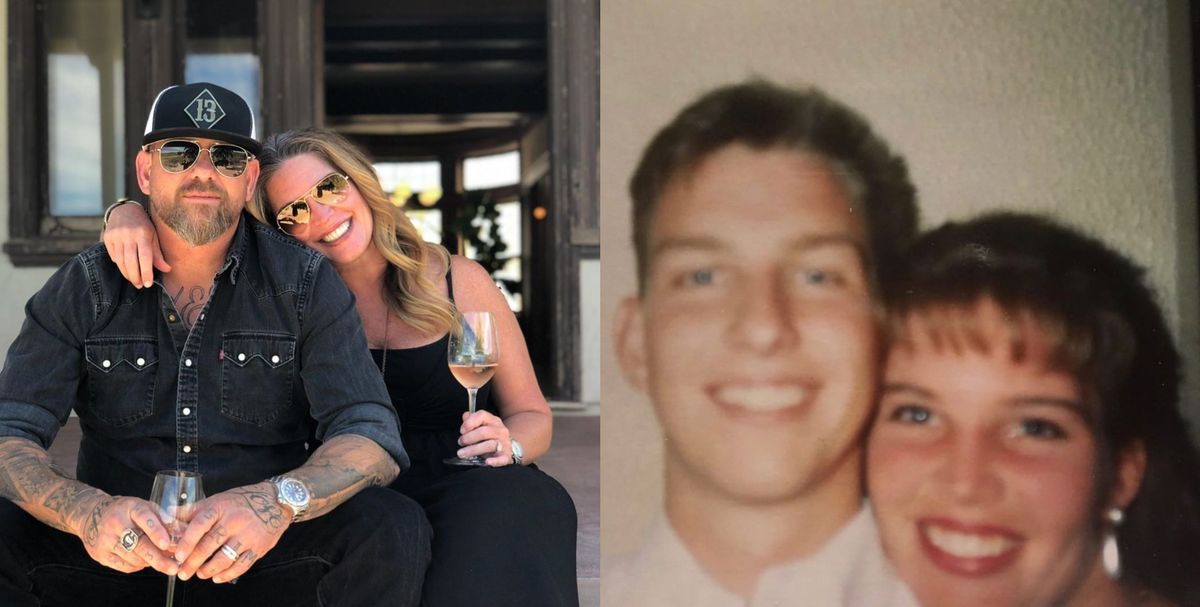 Jen Hatmaker was born in 1974 into a religious family. She adopted her family's religion, and largely grew up in the church.
She met her husband, Brandon Hatmaker, at Oklahoma State University. The couple didn't wait long before getting married, and Jen was only 19 when she took her marriage vows.
Jen and Brandon can be considered a perfect couple. Their relationship is grounded on their unshakable Christian beliefs and the endless love they share for each other. On 30th June 2020, Jen shared an Instagram photo of the couple and attached the following caption:
"The things we've weathered, experienced, forgiven, and overcome could fill a thousand books. Oh my, how we have had to choose each other over and over. But here we are on Day 9899 still in love."
Jen describes her three biological and two adopted children as 'maniacs'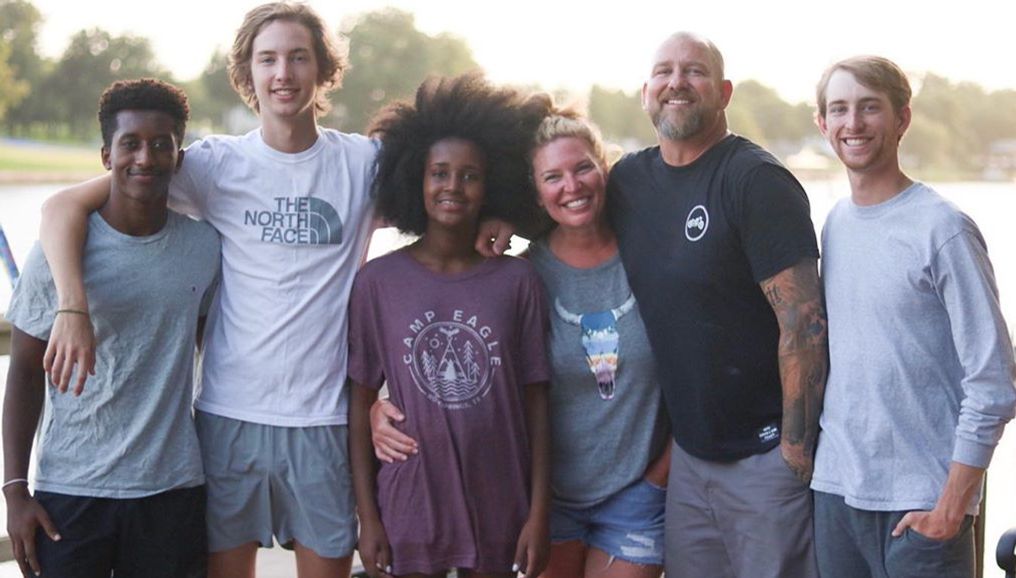 Jen and Brandon have three biological children: Sydney, Caleb, and Gavin; and two adopted children: Remy and Ben. The couple adopted Remy and Ben from Ethiopia when they were five and eight, respectively.
Jen describes herself in her bio as 'Mom to 5 maniacs'. She told Politico that her family 'falls decisively in the spicy camp- sarcastic, loud, unruly.' Before the family's reality show aired, Jane wrote in her blog, 'we [her family] can lay us down some crazy.'
Despite the above descriptions about her family, Jen shares a deep bond with her kids. She dedicates long Instagram posts to her children and comes out in their defense whenever necessary.
In mid-2020, Jen showed her love for her kids when she spoke out against racial inequality. Jen revealed that she broke down when her 12-year-old daughter from Ethiopia asked her why 'white people thought they were better than black people.'
She revealed on Today that raising her adopted kids helped changed her perspective on racial inequality. "This is not the place to be neutral or silent," she said. "This is on us at this point to come in with clear leadership for the kids we are raising, the kids that we're influencing to be an advocate and ally for their peers of color."
Jen recently revealed that her family is 'navigating an unexpected crisis.' She asked her followers to pray for the family, and not to be overly worried. "Please know that everyone is safe, and all our kids are okay," she wrote on Facebook. "Also know that our community and family has radically cared for us, and we are surrounded by loved and support."
She came under fire for criticizing President Trump and calling for the inclusion of the LGBTQ+ community into the church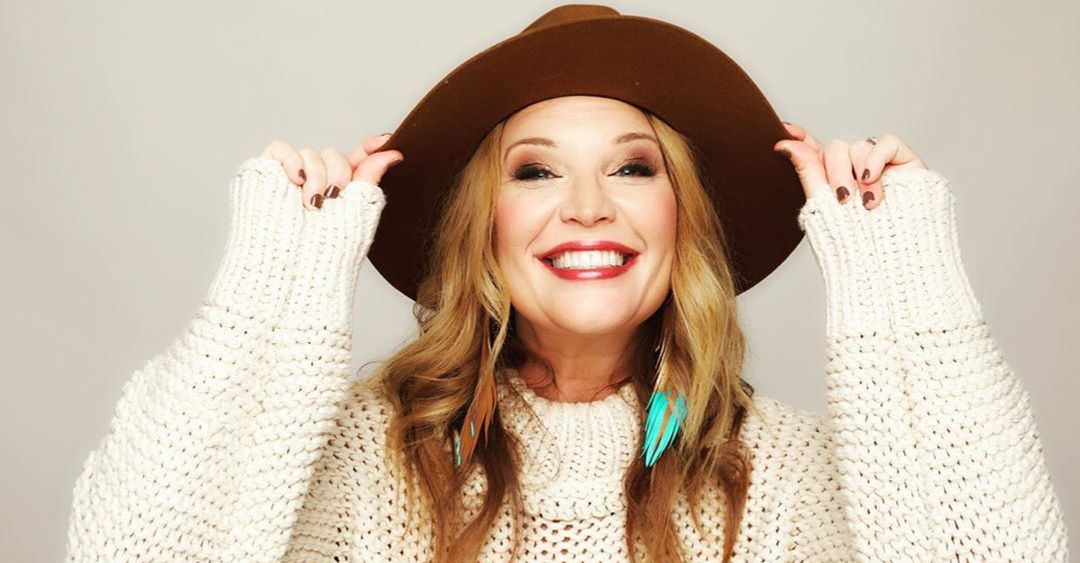 In 2016, Jen courted controversy when she joined a group of Evangelists who criticized Donald Trump. She then went against the advice of her friends and spoke for the inclusion of the LGBTQ+ community into the church. Jen told Religion News Service:
"Not only are these our neighbors and friends, but they are brothers and sisters in Christ. They are adopted into the same family as the rest of us, and the church hasn't treated the LGBT community like family. We have to do better."
After her admission, she started to receive death threats. People who'd bought her books mailed them back to her address; others burnt the books or tore them to shreds. Jen was advised to roll back on her statements to save her career, but she remained steadfast in her opinions. Instead of losing popularity, she gained fans who adored her bravery in the face of potential adversity.
Jen recently revealed via Instagram that her daughter Sydney is gay. She stated that Sydney had been gay for a while, but she wanted her daughter to come out to the world in her own time. Jen wrote:
"This is our girl. We are so proud. We love every inch of her & celebrate her queerness alongside every other wonderful characteristic. This community has loved her since she was little, so I know you will be good to her young beautiful heart."
---