Symere Bysil Woods (Stage name: Lil Uzi Vert) is an American rapper and songwriter who shot to fame for the release of his 2015 mixtape Luv Is Rage. The successful mixtape earned Uzi a deal with Atlantic Records. Under the label, he released the mixtape, Lil Uzi Vert vs. the World, which contained global hits such as Money Longer and You was Right.
Vert released a couple of mixtapes in 2016 and 2017 before featuring in Migos' chart-topping hit Bad and Boujee. Uzi's, first album Luv Is Rage 2, featured his first top ten single, XO Tour Llif3. Uzi's 2020 album, Eternal Atake, was one of hip hop's most anticipated albums, and it peaked at number one on the Billboard 200.
This piece will look at Uzi's sexuality and dating life. Uzi's sexuality is unclear.
Uzi's support of the LGBTQ community and his dressing have led people to conclude that he is not straight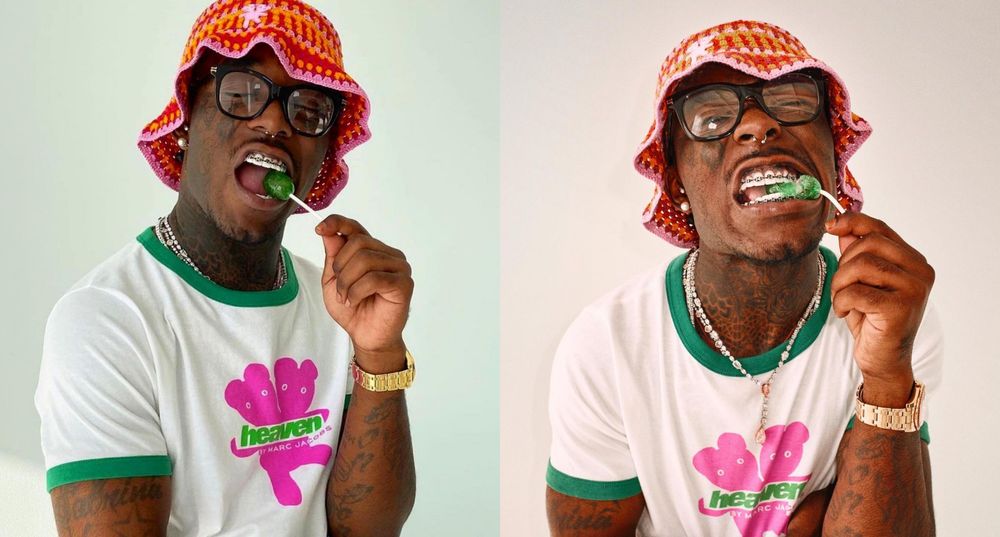 The hip hop community has come a long way in terms of acceptance of people's sexuality. The once political genre had no room for diversity and often included homophobic slurs in its lyrics. Homophobia still exists, but it is not as explicit and rampant as it was before.
The change can be attributed to the global revolution championing LGBTQ rights and the emergence of rappers who don't quite fit the traditional mold. For example, cross-dressing – a taboo in the past – has become an acceptable theme popularized by international acts such as Young Thug and Lil Uzi Vert.
However, most hip hop artists fall short of discussing their sexuality, preferring instead for rumors to swirl around regarding the topic. Lil Uzi falls squarely in this category as he is yet to address his sexuality. His androgynous fashion and outright support of the LGBTQ community have led many to suspect that he is not straight.
Unfortunately, without a confirmation from the rapper, we cannot conclude about his sexuality. What we do know about Lil Uzi's personal life is that sex doesn't matter that much to him. In late December 2019, Uzi stunned his Twitter followers when he revealed that he hadn't had sex since the end of 2018. In early 2020, he tweeted that he cares more about connection than sex: "I don't wanna have sex I just wanna connect."
Uzi and City Girls' JT have been rumored to be in a relationship since November 2019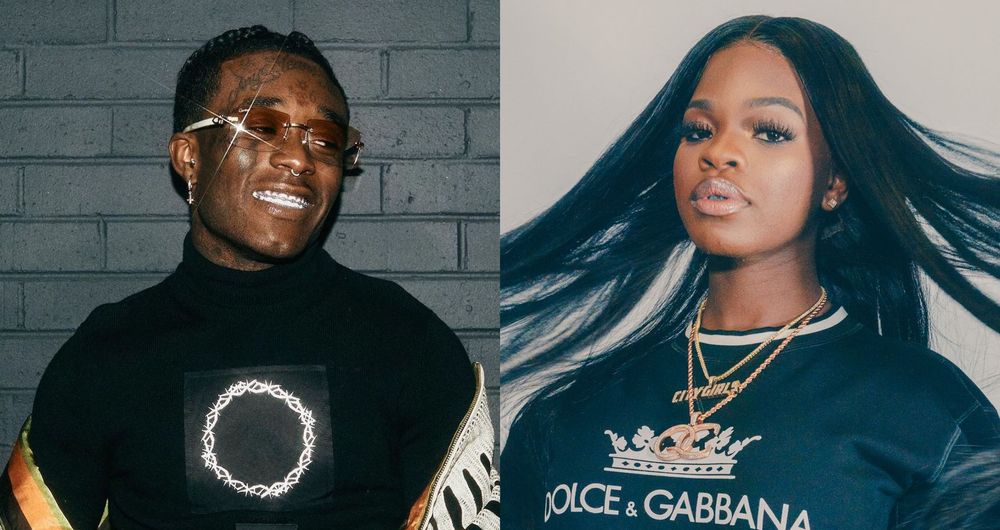 Tabloids started reporting a relationship between Uzi and JT in November 2019. Uzi fueled the rumors when he posted a photo of JT on his Instagram Stories and name-dropped her in one of his songs. JT responded by name-dropping Uzi in City Girls' song Winnin. The couple flew under the radar for a while before JT posted a fiery Instagram Live session in which she referred to Uzi as toxic.
In August 2020, JT told The Breakfast Club that she and Uzi had a cordial relationship. "I didn't break up with nobody," JT said. "The internet blows up everything. We good. I ain't gonna lie." Less than a month later, a photo of Lil Uzi kissing a fan went viral. Uzi tweeted that the photo was old and that it didn't mean anything:
"I don't do the internet telling my personal life but… I don't f*ck with that girl. I don't lie if I f*ck with somebody, I tell the truth. A fan asked for a kiss and my high ass did it on some rockstar shit."
Despite the explanation, JT picked a feud with the girl in the photo. The unsavory tweets JT directed at her suggested that JT didn't appreciate the leak. In late October 2020, the couple's relationship took another turn when JT tweeted: "I rather drink glass than to ever f*ck with that f*ck boy again." Uzi responded by posting an Instagram photo of the pair.
JT claimed that Uzi posted an old photo, but hawk-eyed fans spotted that JT's hair and nails matched her Halloween photos. The next twist in the relationship came a couple of weeks later when JT lavished praise on Uzi via the following tweet: "Uzi honestly truly is one of the greatest of all time, y'all had to know I was playing." Uzi didn't see the humor in JT's antics as he tweeted: "Don't ever talk to me again."
JT and Uzi seem to enjoy going back and forth with each other on the internet. In a sense-deleted tweet, Uzi said, "I only love myself." "Same here, f*ck nigga," JT responded. A short while later, JT and Uzi finally confirmed their relationship.
Lil Uzi posted an Instagram Stories video of JT eating crab legs, in which the rapper asked JT if she loves him. "Yes, I love you," JT responded. The post prompted another Twitter exchange, but this time, it was on more cordial terms. JT tweeted how much she loves crab legs and Uzi responded that they are on the way.
Uzi's ex Brittany Renner stated that she has love for Uzi but she was never in love with him
Uzi and author Brittany Renner knew each other before either became famous. Brittany served as Uzi's stylist and girlfriend since 2014. She featured on the cover of Lil Uzi Vert vs. The World and had a starring role in the video for Money Longer. Brittany also inspired a series of Lil Uzi Vert's songs.
However, Uzi and Britanny's relationship was far from perfect. "It's f*cked up," Uzi told FADER in February 2017. "But, you know, I love her for her, and she loves me for me. So you know. It's always gon be good." Unfortunately, Brittany and Uzi fell out and ended their relationship. Renner stated on the No Jumper podcast that she had love for Uzi, but she was never in love with him. She said:
"Of course I love him. He is cute, he is nice, [and] he is fun. What's not to love about Uzi. I haven't been in love in years so… I haven't met that guy."
Uzi didn't take the breakup well, as was evidenced by some of the lyrics in his music. He rarely mentioned Brittany in his songs, but it was clear to everyone that she was the subject of the heartbreaking lyrics. In XO Tour Llif3, Uzi rapped: "My Brittany got mad, I'm barely her man now."
Uzi and Dreamdoll had something going on, but they never made their relationship official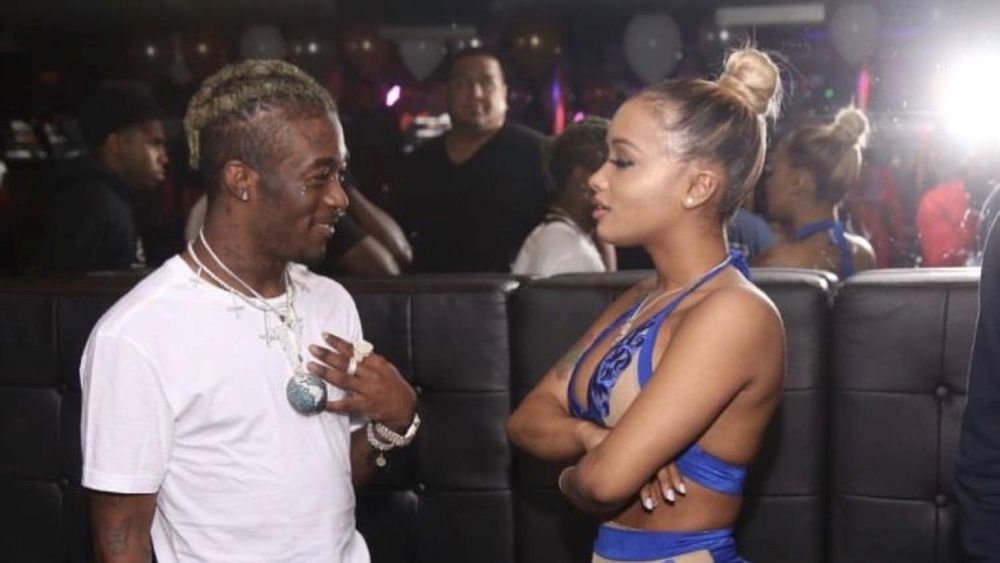 Rumors of a relationship between Dreamdoll and Lil Uzi began after the pair started hanging around each other in 2017. Doll then posted a photo of Lil Uzi Vert on National Boyfriend Day. The post confirmed that the duo were in a relationship, but according to Doll, the couple didn't make their relationship official. She stated in a November 2018 interview with DJ Suss One:
"We were never official. Never official. Just kicking it. Not boyfriend and girlfriend. We cool. That's my friend."
---