Travis Kelce is an American football player for the Kansas City Chiefs of the NFL. The Chiefs picked the tight end in the third round of the 2013 NFL Draft, and he quickly established himself as one of the best in his role. He holds the record for most consecutive seasons with 1000 yards receiving by a tight end.
Kelce almost messed his college career after testing positive for marijuana. However, his strong performances after serving a one-year suspension convinced the Chiefs to sign him. It turned out to be a spirited decision as he led the team to Super Bowl LIV victory over the San Francisco 49ers.
This piece will look at Travis' love life. We can confirm that he is not married.
Travis and his girlfriend Kayla got back together after he denied cheating on her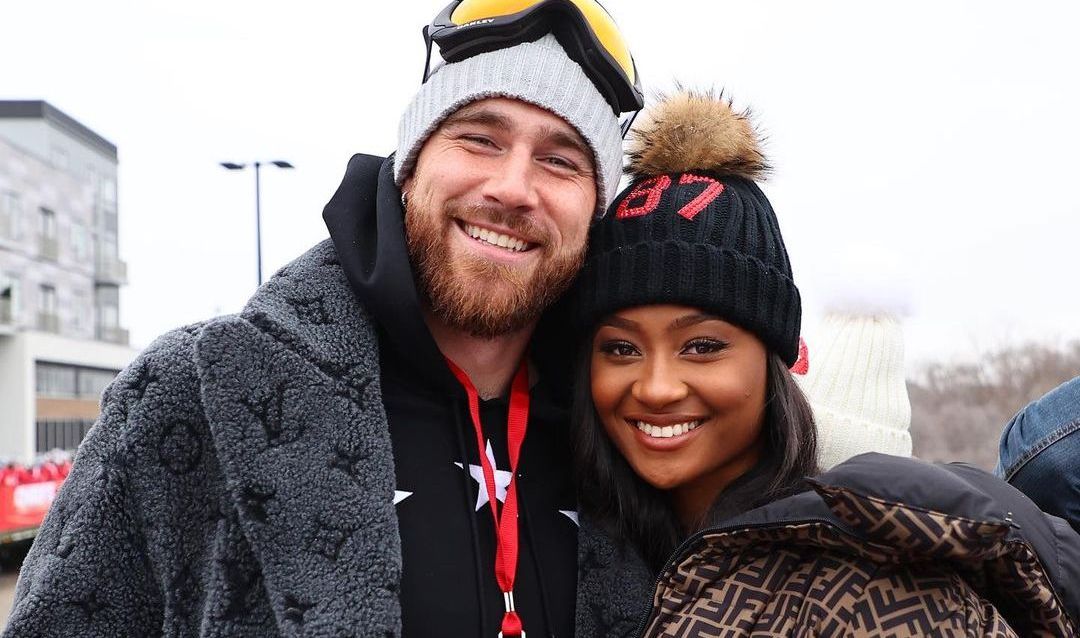 Travis and sports journalist Kayla Nicole met after he stalked her on Instagram in 2017. The pair started dating after Kayla gave in and DMed the NFL star.
Over the next three years, Kayla and Travis became regulars on red carpets and award shows. Then, in August 2020, Travis confirmed his split from Kayla. Nicole deleted all evidence of her relationship with Travis from her social media accounts.
There were rumors that Travis cheated on Kayla with a white lady, but Travis denied those rumors by writing on Twitter: "This is fake news… a lie… and not why Kayla and I broke up… take all your hatred somewhere else please."
Kayla and Travis didn't stay separated for long, as in early December 2020, Travis confirmed that his girlfriend Kayla was in his Christmas plans. "So obviously we've got the fam," Travis told Chiney Ogwumike as they talked about Christmas. "My girlfriend Kayla. Kayla is definitely on the list."
Travis dated Maya Benberry after she emerged victorious on his reality show Catching Kelce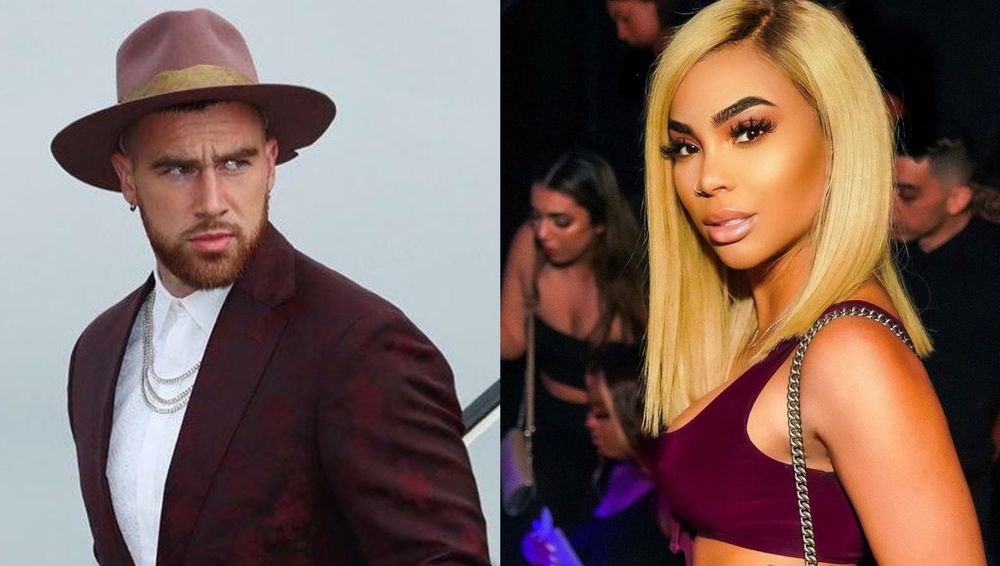 From January 2016 to April 2016, Travis starred in a Bachelor-style reality show known as Catching Kelce. Maya Benberry didn't get any prize money for her win, but she got the chance to date the NFL player. She told Kentucky.com:
"I did win. We wrapped up filming the finale April 8, and we've had to keep things a secret since. Now we just date in real life. To me and him, it feels like a fresh start."
Unfortunately, the couple had split up by January 2017. When Travis started dating Kayla in May 2017, Maya posted a cryptic tweet that seemed to accuse Travis of cheating. "When you and your ex broke up 5 months ago but you find out via social media that he's supposedly been in another relationship for 6," the tweet read.
---