Heartstopper on Netflix is a hopeful story about the LGBTQ+ community – an optimistic narrative that brings out the struggles faced by the group but demonstrates that there's light at the end of the tunnel. There are several engaging storylines, with the main one involving Kit Connor's character, rugby player Nick Nelson.
Nelson starts out as a heterosexual male but questions his sexuality as he gets closer to Charlie Spring (Joe Locke), a year ten student who was recently outed. Nick's journey of self-discovery and struggle to build a relationship with Charlie form an engaging and emotional storyline.
Kit hasn't divulged his real-life sexuality and is close friends with co-star Joe Locke
Kit Connor keeps his love life secret, refusing to address it in interviews and on social media.
Production companies have shown an increasing willingness to cast queer actors for queer roles. Based on this trend, we speculate that Connor is a member of the LGBTQ+ community. However, we can't conclude about Kit's sexuality until he reveals it.
Excited fans invariably link co-stars, especially if their onscreen narratives involve romance. Kit and Joe have faced the same treatment, with fans hoping that the young duo has a real-life relationship.
Connor told Them that his bond with Locke deepened as their characters explored their feelings for each other. Kit said:
"It was instant. What can we say? It was an immediate connection that we shared. In a sense, as these characters got to know each other, we as actors and as people got to know each other. We slowly but surely actually started to like each other."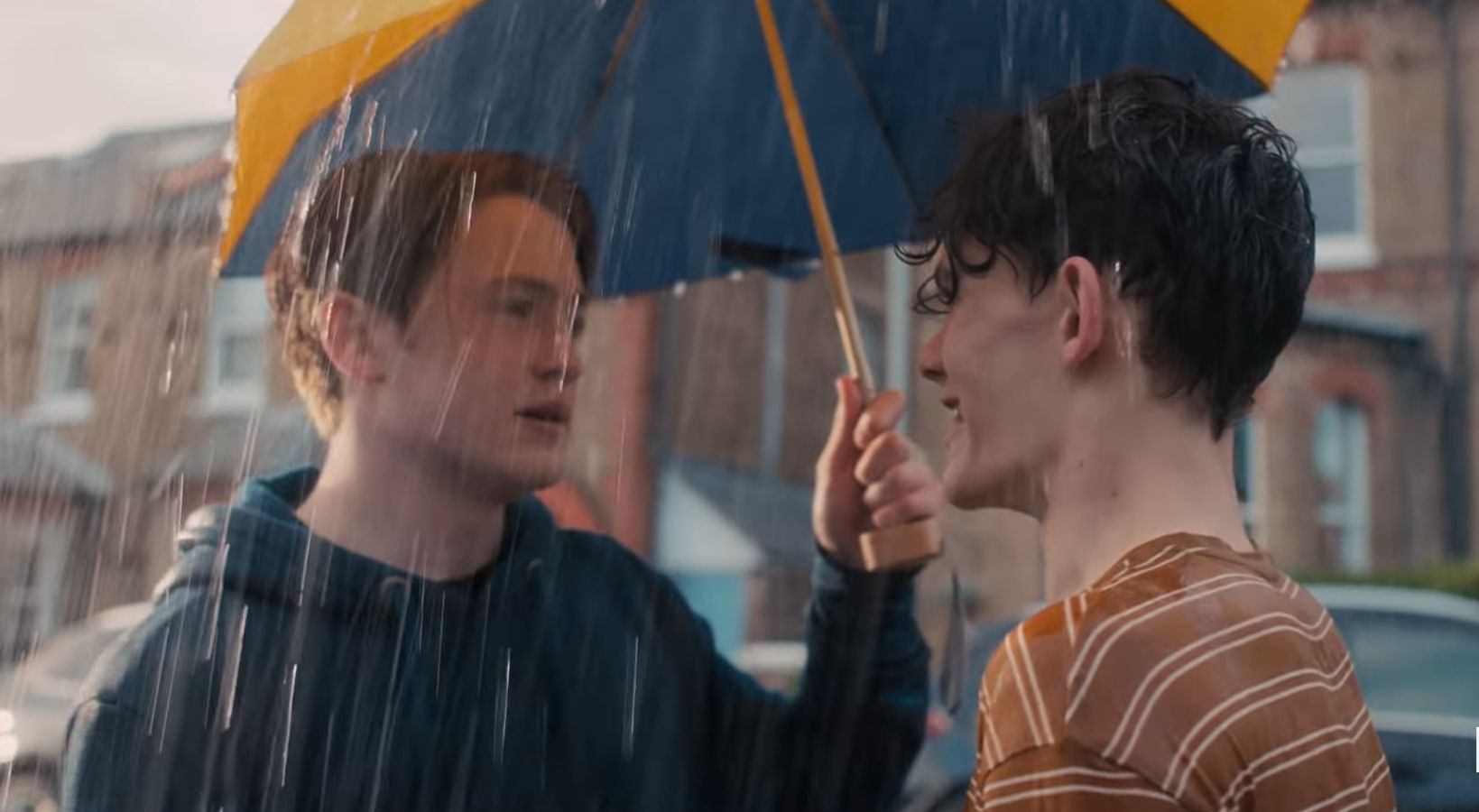 Connor affirmed that his relationship with Locke isn't romantic. He effortlessly switches to romance mode when embodying Nick. He explained:
"The way that me and Joe will banter with each other is very much taking the mick out of each other, and that's not really how Nick and Charlie joke with each other. Joe and I are really good friends and it's always a pleasure to share the screen with him."
Locke and Kit seamlessly acted out their scenes, but Joe's culinary preferences ruined some of the pair's intimate moments. Joe had coffee every morning before a shoot, causing Kit considerable discomfort during kissing scenes.
"It did mean there were a couple of kissing scenes where I was punished deeply," Kit told Attitude Magazine. "That was difficult for me. I thought maybe next time I should eat an egg sandwich or something like that before. Payback!"
Connor appreciates Heartstopper's exploration of bisexual experiences
Despite forming a large portion of the queer community, the B in LGBTQ+ rarely gets explored onscreen. Heartstopper bucks that trend through its narration of Nick's story. Connor told Metro:
"I think male bisexuality is even less represented [than female or non-binary]. And I think that's really special, going into great detail about his journey as a character and his mental struggle. It's a real honour to be able to play Nick because it's such an under represented kind of character, really."
Read Next: Conan Gray's sexuality — The details behind his lifestyle choices explained
---