Baker Mayfield is a quarterback for the Cleveland Browns of the National Football League. The controversial quarterback started his college career at the Texas Tech Red Raiders before transferring to the University of Oklahoma. He sat out one season due to transfer rules, and in 2015, secured the starting quarterback position.
Mayfield impressed in his senior year, winning the Heisman trophy and earning unanimous All-America recognition. The Cleveland Browns drafted Mayfield as first overall in the 2018 NFL Draft. Mayfield made an immediate impact by helping the Browns end the 635-day winless streak on his first NFL appearance.
This piece will look at Baker Mayfield's wife, Emily Wilkinson. It will look at her relationship with Baker, her uncompromising support of his decisions, and her career.
Baker attempted to catch Emily's attention by following and unfollowing her on Instagram after she rejected his advances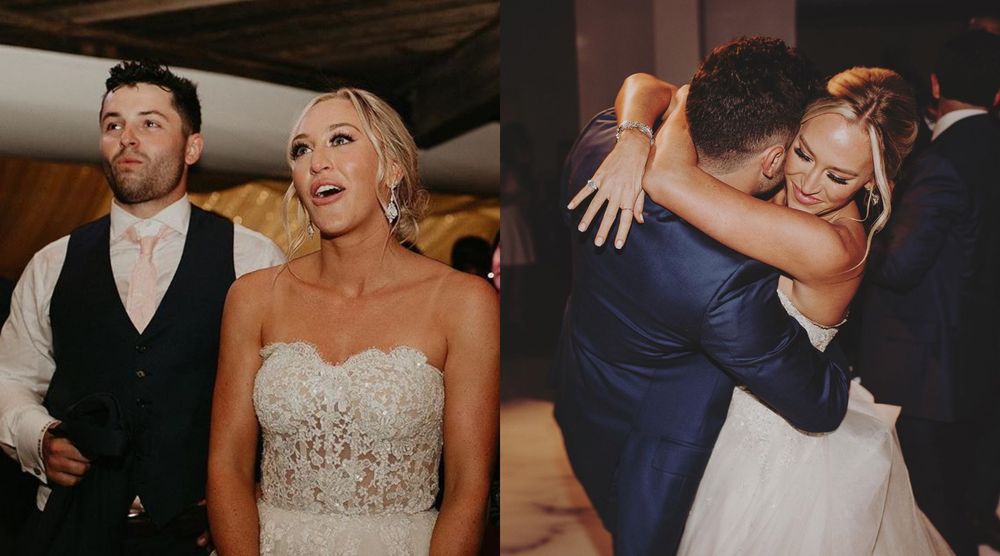 Baker and Emily met in 2017 thanks to mutual friends. Mayfield was immediately attracted to Emily, but she was skeptical about dating a football player. After failing on multiple attempts to get Emily's attention, Baker resorted to following and unfollowing her on Instagram. Eventually, Emily agreed to meet Baker for lunch. ESPN's Mina Kimes revealed:
"At the time, Wilkinson was living in Los Angeles. She says she was wary of dating a 'punk football player' and ignored Mayfield's advances for months: He repeatedly followed and unfollowed her on Instagram, trying to get her attention. Finally, in late December, they exchanged messages."
Sparks flew when Baker and Emily started dating, and within a few months, Baker proposed. The couple had only dated for about six months, but they were sure that they wanted to spend the rest of their lives together.
Emily and Baker wed in a private ceremony held in California in June 2019. The couple recently took to Instagram to exchange sweet anniversary messages. Emily wrote:
"You are everything I've ever dreamed of and more! Looking back on the last year, we've laughed, we've cried, and we've learned a ton. Cheers to a million more years of endless laughter, sleepy pillow talks, late night dancing, and questionable golf games. Thanks for being the best husband! I love you!"
Emily supported Baker's decision to stand during the national anthem after he'd previously pledged to kneel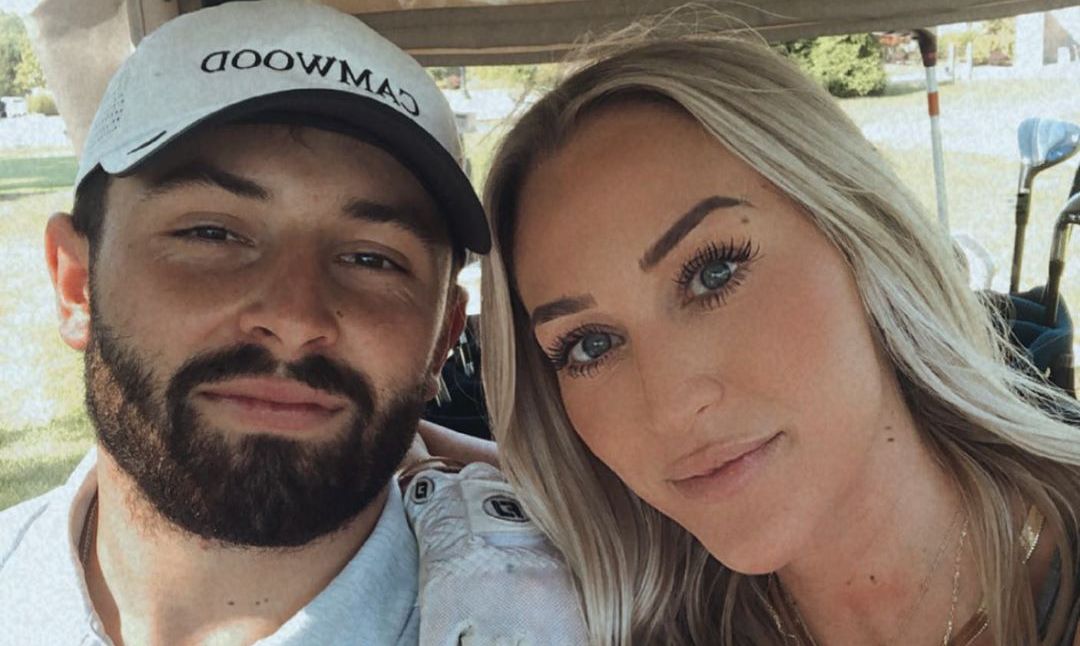 In light of racial injustice in America, Baker revealed that he would kneel during the national anthem as a show of solidarity with the Black community. However, as the season drew closer, Baker backtracked on his decision and stated that he'd chosen to stand.
He wrote on Twitter that he'd chosen to stand because kneeling led to discussions about the gesture rather than meaningful conversations about how to achieve unity. Baker went on to state that he would respect any decision taken by any of his teammates and that he still had passion for equality. He wrote:
"My heart is even more passionate than it was months ago, due to the fact that we are not close to where the country needs to be. I love this country, but these challenges and adversity are an opportunity for much needed change for issues that have been going on for far too long."
Emily showed her support by re-sharing the message on her Instagram Story, and posting the message, 'Proud wife.'
Emily works as a media correspondent and has previously worked as a bartender and a patient coordinator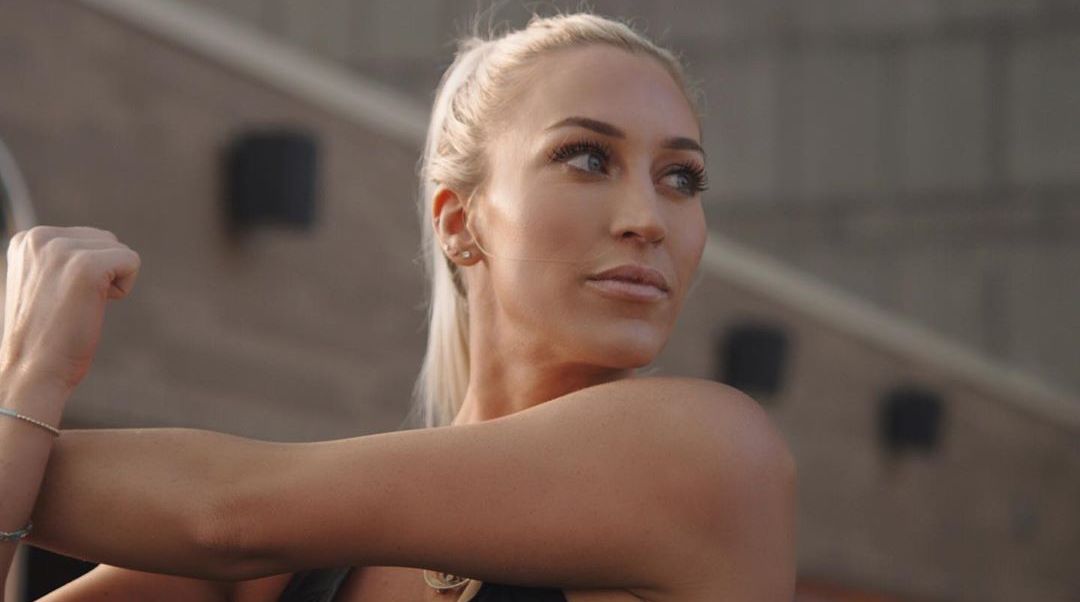 Emily Wilkinson was born on 4th April 1991, to Lori and Dave Wilkinson. She grew up alongside three siblings in Omaha. Her most famous sibling, Sammy, is a musician and a fashion entrepreneur. Emily landed a job as a bartender immediately after graduating from the University of Nebraska-Lincoln. She then got a job at Galanis Plastic Surgery in Los Angeles as a patient coordinator. Unfortunately, Emily had to leave her job to move with Baker to Cleveland, where his NFL team is based.
She described the move as 'bittersweet' as she was leaving a job she loved to spend her time with the man she loves. Emily is currently an Instagram model and also works as a media correspondent. She worked with Cleveland's 3News during the pandemic, and in one of the segments, she revealed how difficult it was for Baker to adjust to staying indoors. She said:
"He cannot sit still, it's like has to be doing something! He needs to be entertained or doing something or moving around… The garage has turned into the gym so [Baker's] still able to get his band work, his weights, his normal stuff like that."
Emily also offered words of hope for people struggling during the pandemic. "There's always light at the end of the tunnel," she said. "It's the perfect time to band together, lean on loved ones and strangers alike when you need it and just keep smiling. It's gonna get better."
---