When you find true love, you will know. Something in your conscience tells you that this it. Baker Mayfield knew that he had found his one true love when he met Emily Wilkinson.
Baker Mayfield is a star quarterback for the Cleveland Browns. Mayfield's potential was there to see during his playing days for the Oklahoma Sooners. He racked up impressive stats when playing there and, he won the Heisman trophy among other awards.
His reward was a playing position with the Cleveland Browns. He showed his worth for the Cleveland Browns when he helped them end a 19-game losing streak. He came in for an injured player and helped turn the game around for the Browns.
Mayfield doesn't have a championship ring yet, but, he has a wedding ring. At 24, he's already found the love of his life in Emily Wilkinson. The couple is currently unable to leave each other's side. Social media shows us that the couple is very happy together.
Mayfield is not known for his humility, but Emily Wilkinson is the lady who made him go down on one knee. She must be pretty spectacular. Keep reading to find out some truths about Emily Wilkinson.
She has a celebrity brother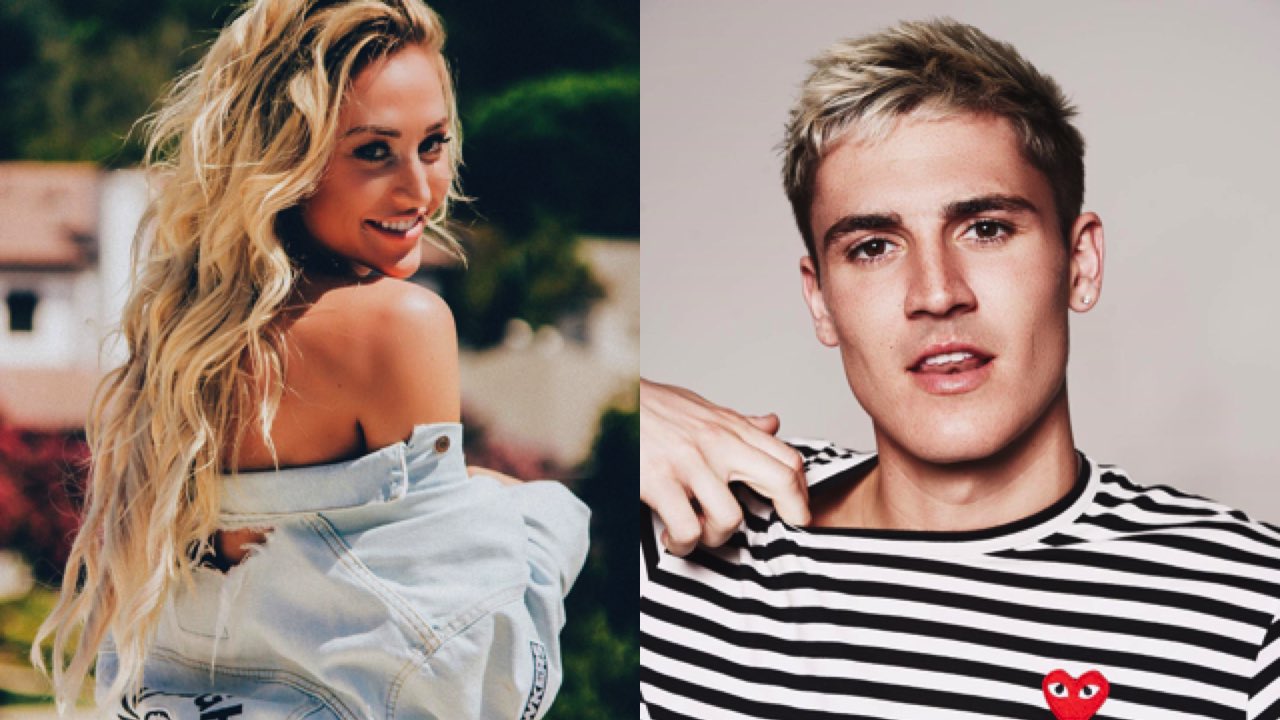 Emily Wilkinson was born on 4th April 1991 in Omaha to Lori and Dave Wilkinson. She grew up alongside her siblings, Benny, Annie, and Sammy. Benny is a fitness fanatic and travel enthusiast while Annie runs a podcast.
For a while, Sammy was the famous one in the family. He is a singer but, he began his career as an actor on Vine. He mainly posted pranks and comedic videos on his Vine channel. Before the platform fell, Sammy had close to 2 million followers.
Sammy transferred his internet fame to other platforms such as Instagram and Twitter. The cancellation of his Vine account allowed Sammy to focus on his music. His first song, Aye Ma, hit the airwaves in 2015. He released his pop album Ready for War later in 2016.
Sammy is also part of the Omaha Boys, which includes other artists such as Jack Gilinsky, Nate Maloley, and Jack Johnson.
Sammy Wilk told Forbes that he owed part of his success to Emily. She offered Sammy a place to stay in Los Angeles and, she followed up to make sure that he attended all his meetings. Emily also gave Sammy advice on how to stay grounded when his career started to flourish.
Emily's family enjoy keeping in touch with each other. The family's posts on social media show that they are a tight-knit unit.
She used to work as a bartender and a patient coordinator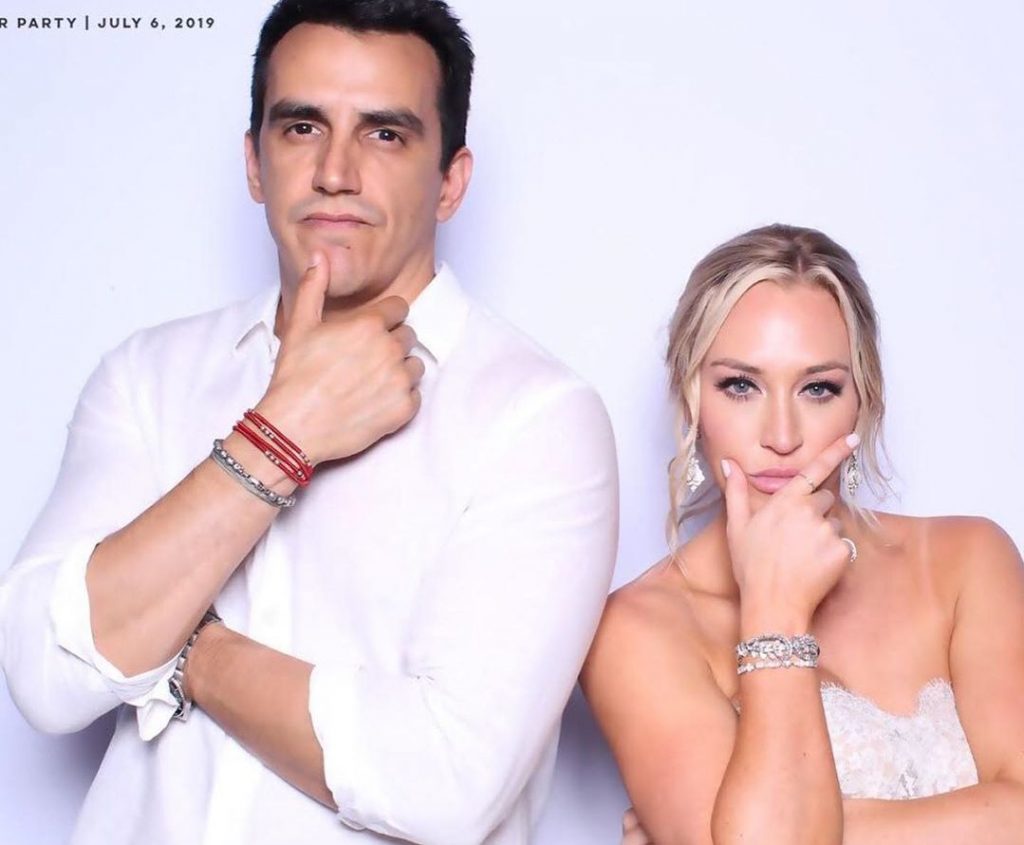 Emily graduated from the University of Nebraska-Lincoln in 2013. Immediately after college, Barry's Bar and Grill employed her as a bartender.
After that, she got a job at Galanis Plastic Surgery as a patient coordinator in Los Angeles. She worked there for a while before moving to Cleveland to live with Mayfield. Emily admitted that the move to Cleveland was "bittersweet" since she described her job at Galanis Plastic Surgery as her "favorite job ever."
Emily enjoyed a great relationship with the owner of Galanis Plastic Surgery, Charles Galanis. Their friendship was on full show when Galanis posted an Instagram video on Emily's birthday with the caption;
"She's not just my right hand. She is my both hands and feet….Happy birthday @ewilkinson….Thank you for being the awesome coordinator and friend that you are."
Galanis and Emily remain good friends. Galanis described Emily and Mayfield as his favorite people and his favorite couple on the caption of an Instagram photo posted after Emily's engagement party. It's unclear whether Emily plans to go back into working as a patient coordinator.
She began dating Mayfield in early 2018
In 2017, the world knew that Mayfield was dating Morgan Mayberry who is a fellow Oklahoma alumnus. Mayfield kept the world updated with the details of the relationship. Mayberry and Mayfair were on holiday in St. Lucia in May of 2017. Mayfield even posted a photo of Mayberry on September 2017 with a loving caption.
However, between that time and early 2018, Mayberry and Mayfield broke up. Mayfield didn't share news of the breakup but, he showed up with Emily to a Los Angeles Clippers game in January 2018. It was a sign that his relationship with Mayberry had come to an end.
After the LA clippers game, Emily confirmed that she was dating Mayfair on a series of posts on social media. The cute couple looked very happy together as they posted photos of their best moments.
Emily and Mayfair love attending sports events together. They were spotted regularly at sports events during their dating period. Emily supports Mayfield when he's playing by attending all Cleveland Browns games.
She posted a video of their engagement on Instagram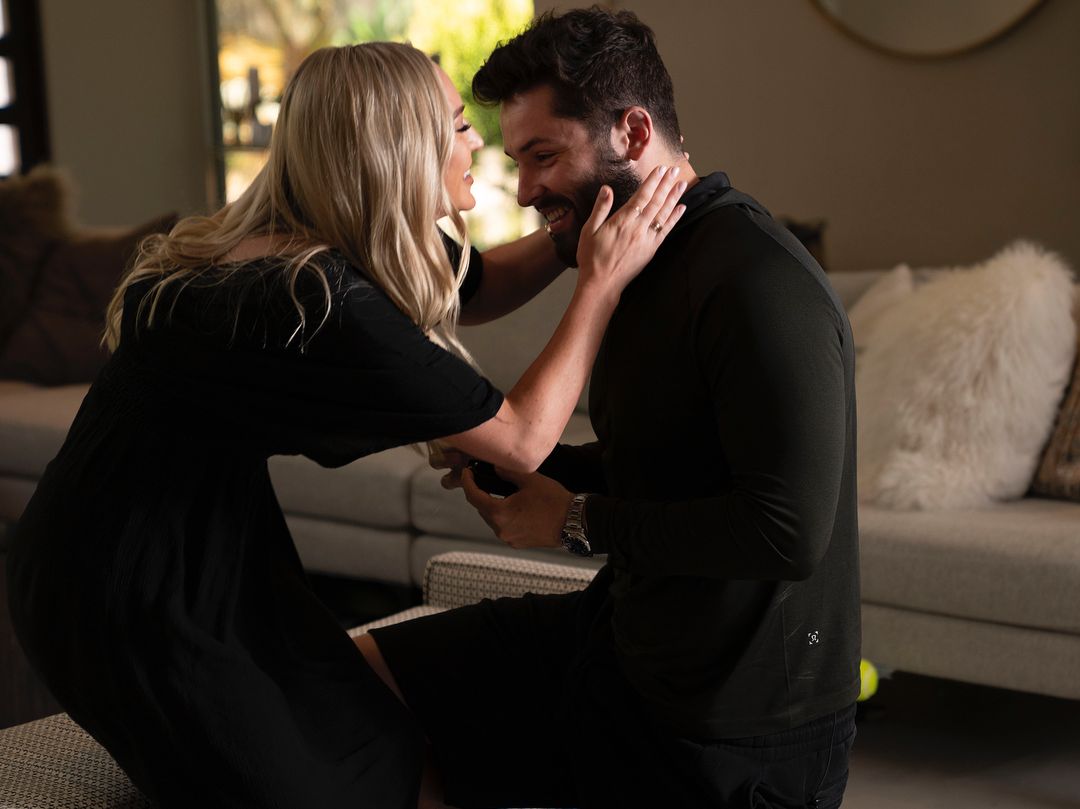 Emily announced the engagement on Instagram and a video of the actual engagement on Instagram stories. It was a funny video where Mayfield asked, "Did you say, Yes?" and Emily provided a teasing reply by asking, "I think I did, right?"
Emily was happy to be engaged to Mayfield. She posted on Instagram that it was the best day of her life. Mayfield popped the question after six months of dating. He was sure that Emily was the one and that he wanted to marry her.
Fans on Instagram expressed surprise as to how sudden the proposal was. The couple had only dated for six months and, Mayfield had just come from a prior long-term relationship. Mayfair didn't care about how long he'd got to know Emily. He said that he was happy to move on with his "most perfect girl."
The couple got married in a private ceremony in California
After about a year of planning, Emily and Mayfield finally wed in June 2019 in what was a private wedding. The couple confirmed the marriage in an Instagram post where they referred to themselves as Mr. and Mrs. Mayfield.
Emily also posted a screenshot of her phone displaying an incoming call from Mayfield whose contact information has now been updated to "Husband". On the caption, she wrote, "I'M MARRIED," The couple also reposted various messages they received from their loved ones.
There was also one apology from Emily's close friend, Jordyn Woods. She was unable to attend the wedding but, she wished the couple good times ahead. She posted the following message:
"So sad I'm missing this…wishing I could be there."
The wedding happened in Malibu, California but pictures of the wedding haven't surfaced yet. Fans are itching to see how the couple looked in their wedding attires.
Emily's social media posts show that she was excited to be marrying the love of her life. Emily posted photos on her Instagram that displayed her love for Mayfield. She described herself in one of the posts as the luckiest girl in the world.
Most of Mayfield's teammates were present at the wedding. Oklahoma offensive coordinator, Cale Gundy, posted a group shot of Mayfield's teammates that had gone to support him at the wedding. The photo included players such as Mark Andrews and Kyler Murray.
It's unclear whether Mayfield and Emily will head off to their honeymoon straight away. The Cleveland Browns are due to report to their training camp in Berea, Ohio in a couple of weeks. Two weeks isn't a lot of time for a newlywed couple but, they will enjoy every passing moment of their time together.
She is an Instagram model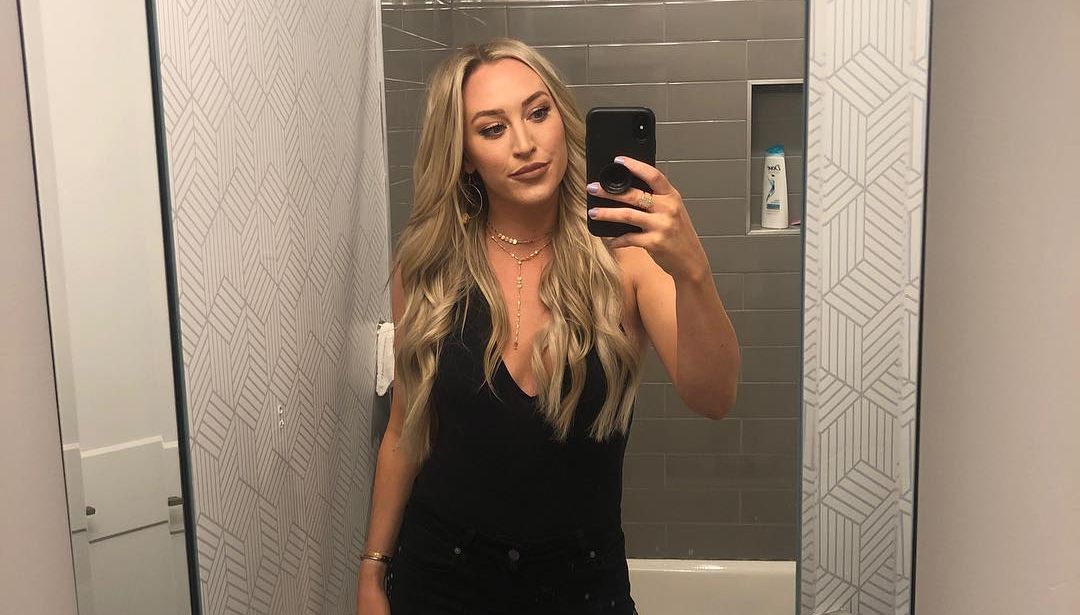 Emily Wilkinson is a gorgeous lady and she puts her beauty to good use. Emily started modeling on Instagram when she worked at Barry's Bar and grill. She used her modeling skills to promote the bar and grill.
Her Instagram account has thousands followers who get to see Emily's endorsements on her page. She has endorsed many products on Instagram. Emily also posts photos from photoshoots she does for various fashion designers.
Emily also uses Instagram to educate her followers on various fashion and beauty tips. Her time working as a patient coordinator at Galanis Plastic Surgery gave her a lot of insight on skincare, which she shares with her followers.
Emily has what it takes to succeed in the modeling world. She is gorgeous and, she has shown that she has what it takes to succeed. The fact that she is married to a superstar husband will help her if she decides to continue in this course.
All that she can think about right now is her union with Mayfield. However, keep an eye out for this Mrs. Mayfield.
Also Read: The Untold Truth Of Josh Peck's Wife, Paige O'Brien
---