Trevor Noah is leaving Daily Show; one of the things we will miss is his funny stories about his parents and upbringing. Noah often talked about his upbringing as a mixed child in apartheid South Africa and his mom's attitude to fame. 
For those who haven't watched, Trevor's mother cares little about his fame. This piece will look at Trevor's parents and upbringing. 
Trevor's mom and dad conceived Noah as a form of rebellion against apartheid rule
Many years before Trevor came into the world, the South African government passed a law that prohibited sexual relationships between Europeans and natives. The police strictly enforced that law, but there were people like Noah's mom and dad who rebelled against apartheid rule. There existed underground spaces in South Africa where people of all races came together at the risk of being arrested.
Robert and Patricia welcomed Trevor in February 1984. Patricia was of Xhosa ancestry while Robert was Swiss. Patricia's rebellion against the government had consequences as she would sometimes get arrested for being in white neighborhoods past curfew. Trevor told Terry Gross on Fresh Air:
"My mom was caught, you know, in the building that my father lived in. My mom was caught in a white neighborhood past curfew without the right permits… So on and off my mom would spend a week in jail. She would spend a day in jail here, a week again, a week and a half, two weeks… The police didn't afford you a phone call. You just disappeared for a while. And what was scary was we lived in a state where some people disappeared forever."
Looking back, Trevor told Terry Gross that it was tough growing up as a colored child. He didn't see it as tough back then because he was a child, but he remembered times when his grandmother told him to hide under the bed when the police did random house inspections.
The discriminative government succeeded in turning natives against each other. In his book Born a Crime, Trevor wrote about a time when his mom threw him out of a moving bus after the Zulu driver kidnapped Trevor and his mom. Patricia also jumped off, holding her infant son Andrew, but her landing shielded him from impact.
Trevor's abusive stepdad shot and almost killed Patricia
Patricia had an ailing Beetle that spent a lot of time at the garage. It was during one of those trips to the garage that Patricia met Abel. The pair hit it off, and they got married in 1992. Unfortunately, Abel was abusive towards Patricia and Noah. He had two sons with Patricia, Andrew and Isaac, before the pair divorced in 1996.
Thirteen years later, Abel confronted Patricia and her husband, Sfiso Khoza as they left church. He blamed Patricia for ruining his life, and he shot her in the leg and the back of her head. Miraculously, the bullets missed all major nerves and blood vessels. Abel then threatened Noah's life prompting Trevor to flee to Los Angeles.
Abel was arrested and convicted of attempted murder.
Trevor's mom converted to Judaism but she didn't force Noah to do so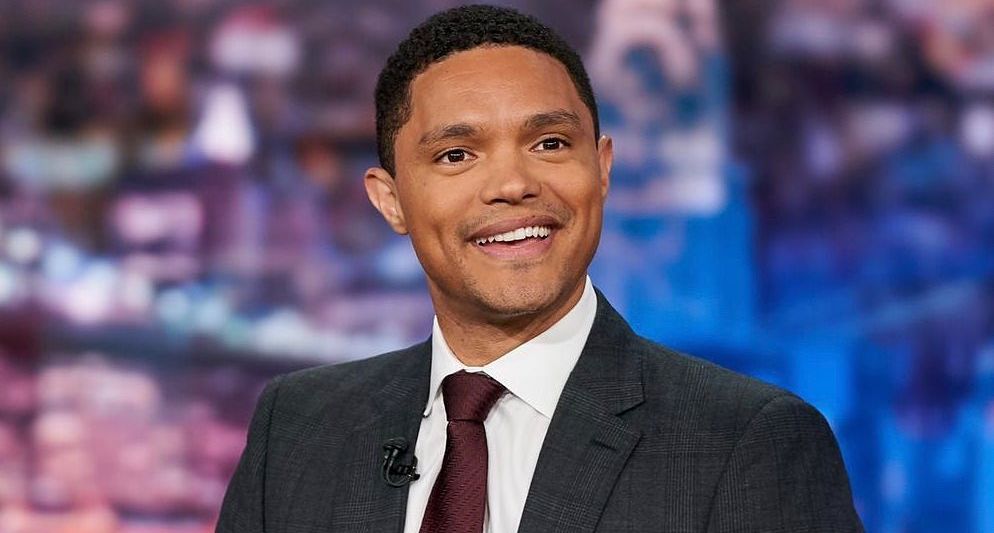 Patricia raised Noah in the ways of Christianity, but when Noah was 10, she converted to Judaism. Noah told Terry Gross that her mother's inquisitive nature led to her conversion. He said:
"She went, OK, I've read the Bible. I've read the Bible again. I'm reading the Bible again. OK, let me – where does this Bible come from? What does this Old Testament speak – who are the Israelites? Who – what is Judaism? And then she went, and I'm going to study that. And, you know, she wanted to almost get to core."
Patricia didn't force Noah to convert, but when he was 13, she organized a bar mitzvah for him. Nobody attended the event because, according to Noah, no one except Patricia knew what it signified. Noah told Terry Gross that Patricia still sends him Hebrew texts even though he doesn't understand most of them.
Trevor's mom reportedly owes over 24 million Rand in outstanding taxes
In November 2022, Patricia Noah received a final letter of demand from the South African Revenue Service [SARS], requesting the payment of over 24 million Rand in outstanding taxes. Patricia runs PN Noah Estates, a property business firm. Per The Citizen, the letter reads:
"According to the records of the South African Revenue Service, you have failed to pay your tax debt for one or more tax years and tax periods. You are requested to make full payment within days from the date of this letter of demand."
The correspondence laid out her remedies, including payment in installments, filing of a formal dispute to the claim, and compromising a portion of the tax. The letter continued:
"A civil judgment being entered against you, in which case a warrant of execution may be issued for the Sheriff of the court to attach and sell your assets."
---