Kelly Slater described his February 2022 Pipe Masters victory as the 'best win of his life.' His previous win came six years ago, which is perhaps the longest that Kelly has gone without a win in his professional career. His win in Hawaii represented his 56th career title, which he won a week before his 50th birthday.
Slater is still in peak physical condition and can continue surfing at the highest level for the considerable future. Judging by the tears of joy flowing down his cheeks after that victory, surfing still means a lot to Kelly.
"I committed my life to this, to all of this, all the winning, all the heartbreak…," Slater said after receiving a kiss from his longtime girlfriend, Kalani Miller.
Kelly and Kalani have dated for 15 years and are considering marriage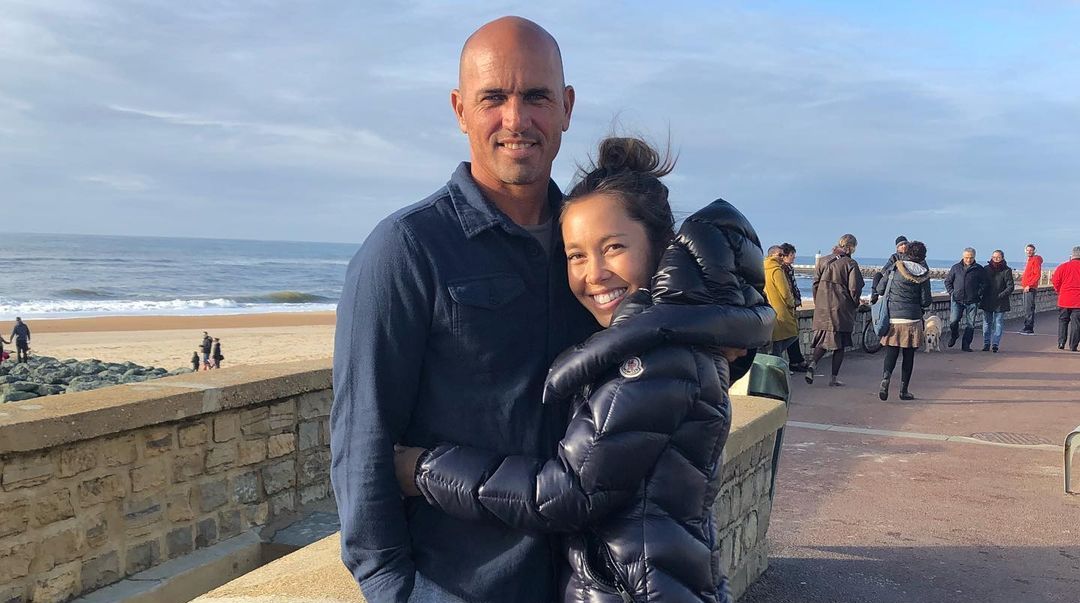 Kelly and Kalani met at a trade show in San Diego over a decade and a half ago. The pair worked for subsidiaries of one company but had never crossed paths before that show. "Time really did stop," Kalani talked to Graham Bensinger in October 2019 about seeing Kelly for the first time.
The pair became fast friends and fell for each other before they officially started dating. Kalani explained that she was initially confused after Kelly confessed his love for her, but after letting the news sink in, Kalani acknowledged that she felt the same about him.
Kalani and Kelly had their first date in France and have been together ever since. Fifteen years is a long time, and most couples would be married with kids by then. Marriage is an option for Kelly and Kalani, but at the moment, their careers take preference.
"Hopefully one day [we'll get married and have kids]," Kalani told Graham Bensinger. "We are both still busy right now, so hopefully one day, definitely."
Miller told Graham that the quality she loves most about Kelly is his commitment to surfing. She's constantly in awe of his dedication to the sport. After his win in Hawaii in 2022, Kelly posted a series of pictures from the tournament alongside the following caption:
"The other day (and this entire contest) has once again left me in awe of him. I'm so beyond proud of what he has accomplished and the focus, hard work, and truly a lifetime of dedication to the sport. We've finally had a few days to decompress and process how special it was."
Kelly and her sister Oleema run a successful swimwear brand titled Mikoh
Kalani Miller was born and raised in San Clemente, California. She grew up in a family of four that loved surfing.
Miller occasionally posts about her family on social media. On 9th January 2021, she posted on Instagram that her love and appreciation for the ocean stems from her dad. "He's the most loving daddy you could wish for and today we celebrate him," Miller wrote.
In October 2021, she wished her mom a happy birthday via Instagram. She referred to mom as 'the center of our universe' before adding:
"Our momma is the perfect combination of love, patience, understanding, helpfulness, zen, laughter, strength, and the perfect momma. If you're lucky enough to know her, you can attest the above. Love you mommy!!"
You'll also find Kalani's siblings – Jason, Oleema, and Hanak – dotted around Miller's Instagram. Kalani and her sister Oleema run a swimwear fashion brand titled Mikoh.
Slater regrets that he didn't spend time with his daughter growing up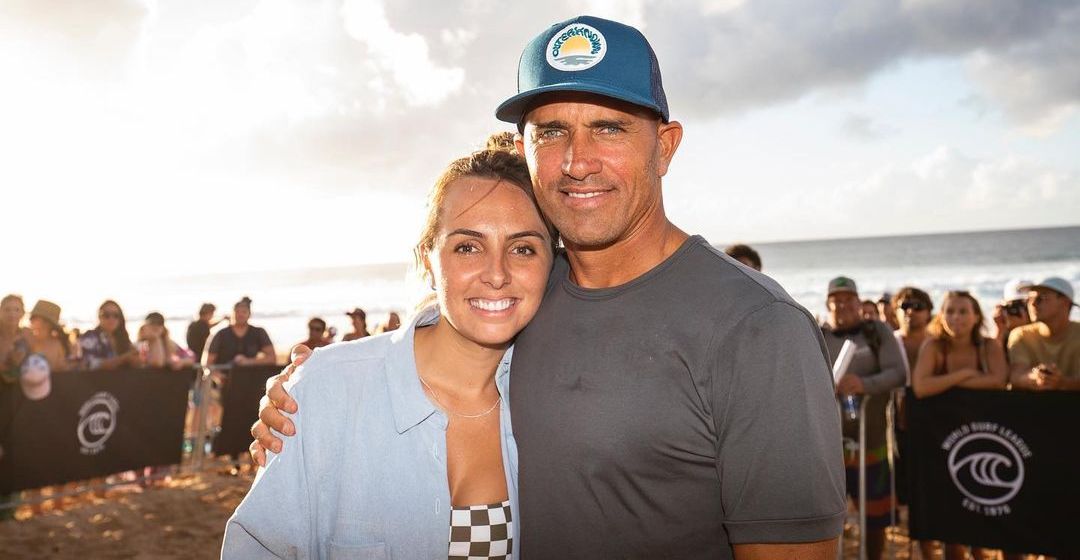 Kelly Slater regrets that he wasn't present enough for his daughter, Taylor Slater, when she was growing up. Slater told Graham Bensinger he was busy traveling to surf as Taylor grew up.
Therefore, Taylor was almost exclusively raised by her mother. Slater struggled to fly home in between competitions, and it was unreasonable for Taylor to follow her dad around the world.
"The hardest part for me is my daughter feeling like she doesn't have a dad there all the time," Kelly said. "I know that was especially hard for her when she was younger."
Slater added that he feels a bit guilty that he didn't pause or end his career to raise his daughter. "Kids are just innocent, so they need adults around them to physically be there at all times – I think that's probably the toughest thing for me looking back," Kelly said.
---