Jordan Poyer is one of eight Buffalo Bills captains looking to lead the team to Super Bowl glory. Unfortunately, the Bills' inability to beat the big teams isn't helping the team's cause. Poyer's frustration at the team's recent loss to the Patriot spilled over as he responded angrily to a question regarding the Buffalo Bills' tactics.
Poyer is having better success in his personal life as he recently opened up about his battle with alcoholism. "I'm not drinking anymore," he shared on The Players' Tribune. "So I hope everybody's cool with that. I'm trying to be a better me." Jordan felt obliged to open up for his whole family, including his parents.
Jordan's never met his biological father who's been in and out of prison for 20 years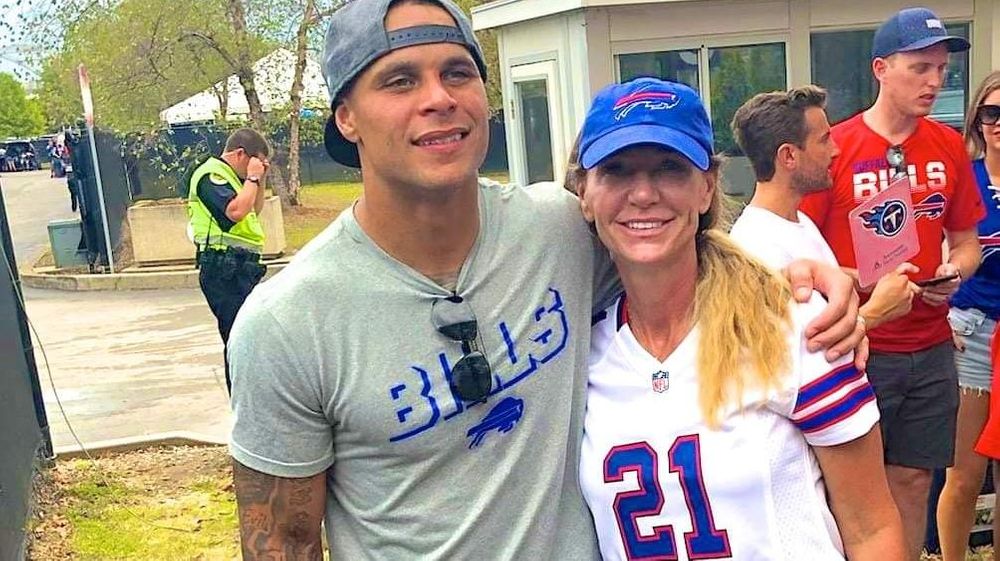 Jordan Poyer was born on 25th April 1991 in Dallas, Oregon, to Julie Poyer. By the time Jordan arrived, Julie had broken up with his biological father, Loius Dunbar.
Julie faced a tough life as a single mom, but she claims that motherhood saved her life. "Jordan saved my life," Julie told The Oregonian. "When I found out I was pregnant, that was it, I has to get my act together."
Julie spent two years playing volleyball for Chemeketa Community College before leaving for Eastern New Mexico University. The move set her up for a meeting with her husband, Fa'alaeo Poyer.
She met Fa'alaeo after her coach recommended him as a babysitter. Jordan and Fa'alaeo shared an instant connection. "Fa'alaeo fell in love with Jordan way before he fell in love with me," Julie said.
Jordan has never met his biological father who's spent 20 years in and out of prison. Louis sends the occasional letter, forcing Jordan to envision a potential meeting between the pair. Jordan explained:
"If he walked in the door right now what would I do? But the answer is easy – I have everything I need right here. Fa'alaeo, he's my dad, he's all I've ever known. I play hard for him, and for my mom and for my brother. There's no 'step' thing."
Jordan's stepfather trained him to be the tough player he is today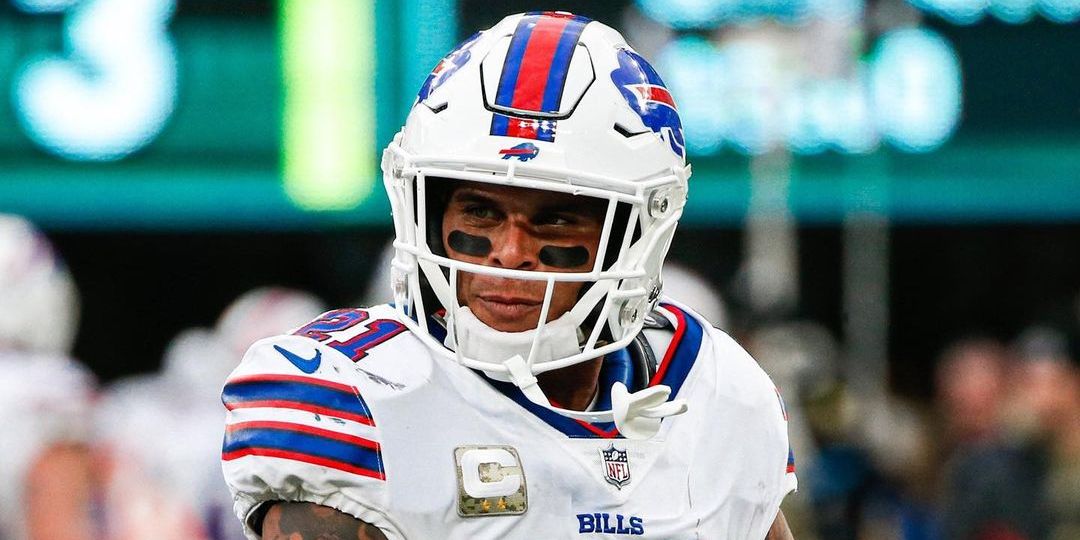 Julie knew that Jordan would be a sportsman when the first word he uttered was 'ball.' Fa'alaeo also recognized Jordan's natural athletic talents and began training him.
Sunday's grueling workouts included pushing a 45-pound sled up a hill. When Jordan fought with his brother Jeramy, their parents would force the kids to do wall sits until either admitted to being in the wrong.
The relentless training turned Jordan into a multi-disciplinary sports star. He excelled in baseball and football and ended up choosing football. Jordan told The Oregonian that he had some doubts about his choice when he saw the competition in college football:
"Growing up, my dad always told me I could play college football if I worked hard. I got to OSU and I'm looking around thinking, 'These guys are big and fast – are you for real, Dad? Can I do this?' But I'm a competitor. I'll go as hard as I have to. Even if I lose a leg, I don't know how to not finish something."
Despite his initial fear, Jordan thrived in college and made it to the NFL, where he continues to shine. Julie believes that if Jordan gets in a position to win the Super Bowl, he won't cower under the pressure. She said:
"Jordan loves the spotlight, and there's something about him when he plays in it. He unites people. He has this magnetic connection. Everyone wants to be a part of his success, and he wants them there."
---