Saquon Barkley is an American football running back for the New York Giants of the NFL. Barkley impressed during his three-year collegiate career at Pennsylvania State, finishing fourth in Heisman Trophy voting and third in Maxwell Award voting. His was drafted second overall by the New York Giants in the 2018 NFL Draft.
Barkley hit the ground running in his rookie season, breaking multiple records and becoming the 2018 offensive rookie of the year. Unfortunately, Barkley's 2020 season prospects look bleak after suffering a knee injury during a recent match with the Chicago Bears.
This piece will look at Barkley's personal life. It will look at his family, his relationship with Anna Congdon, and his parents. We can confirm that Barkley isn't married.
Saquon almost missed the 2018 NFL draft to attend the birth of his daughter Jada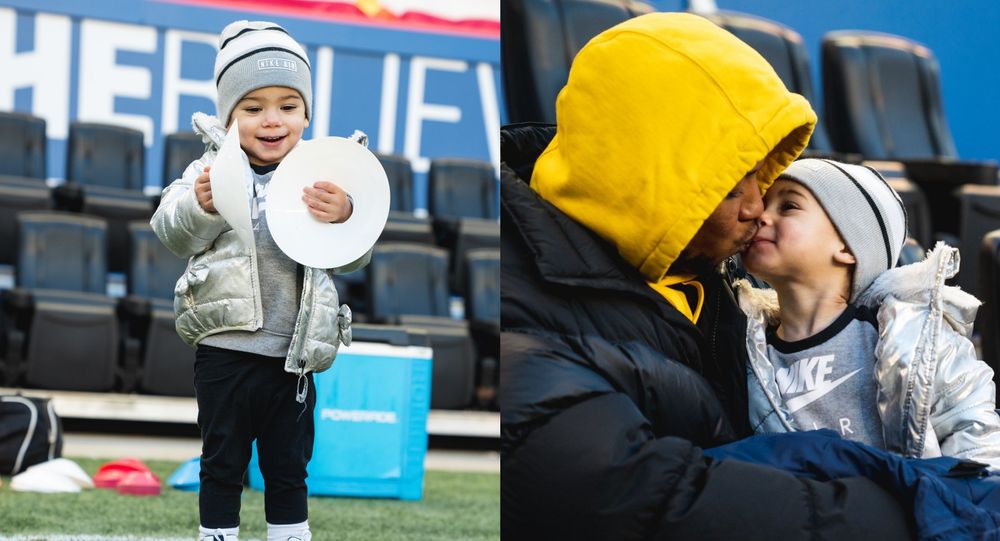 In April 2018, two of Barkley's life-long dreams were about to come true: He was about to become a father and an NFL player. However, the timing of those momentous events was off. As much as he wanted to be at the NFL Draft, he didn't want to miss the birth of his daughter. Barkley wrote on The Players' Tribune that his daughter came first before everything else.
Fortunately, Barkley's daughter, Jada, arrived two days before the draft in New York. Saquon wrote:
"That's gotta be the best draft story ever, right? I mean, I had two dreams growing up to play in the NFL, and to have a family of my own. And two days after my daughter was born, I got to go to New York and walk across the stage and shake the commissioner's hand and hold up that Giants jersey."
Saquon and his girlfriend Anna Congdon raise their daughter together.
Despite persistent cheating rumors, Saquon and his girlfriend Anna Congdon have remained together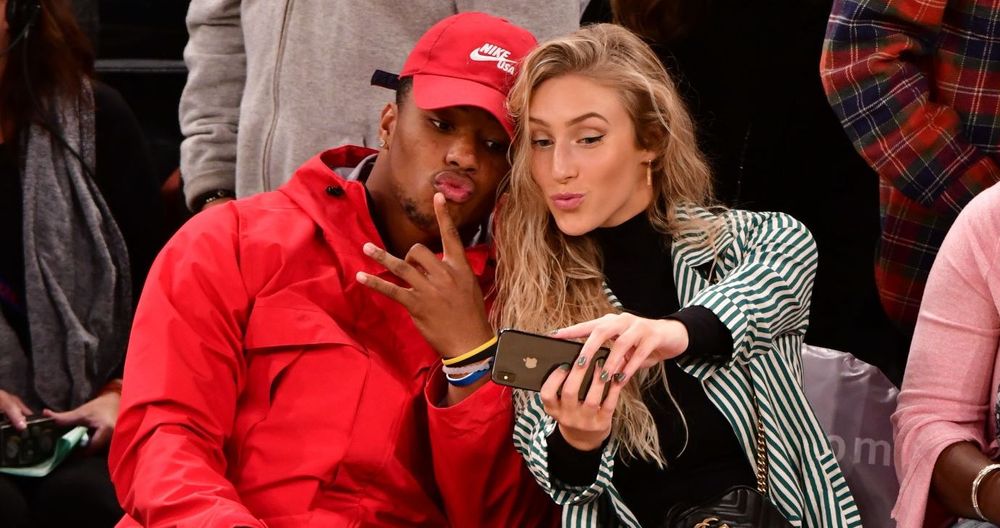 Anna and Saquon met at Pennsylvania State and started dating in 2017. They have been dating ever since, but their relationship has had to survive cheating rumors. Reports about Barkley's infidelity sprouted when he was pictured partying with Josie Canseco. Several weeks later, Saquon was spotted cozying up with Kylie Jenner's friend Stassie Karanikolaou.
Barkley appeared to dispel the rumors when he liked a tweet which claimed that the rumors were made up. This was despite there being photographic evidence of Saquon getting intimate with Stassie and Josie.
It was expected that the rumors would stir up trouble between Saquon and Anna, but the couple's relationship seems to be as strong as ever. Barkley and his model girlfriend haven't announced a split, and they appear committed to staying together as a family.
Saquon's father wanted him to be a boxer, but Saquon didn't like getting hit in the face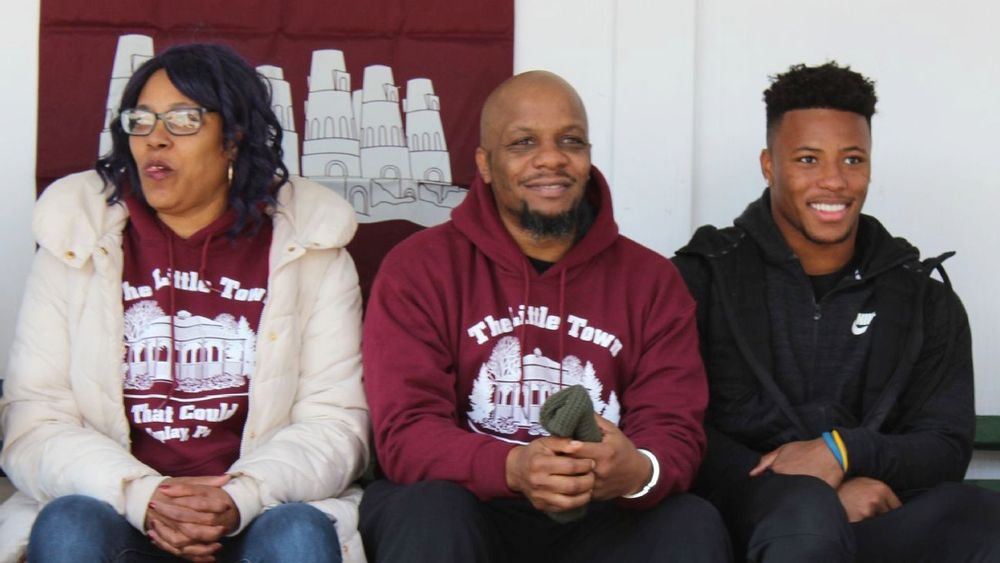 Saquon Barkley was born on 9th February 1997 in New York City. His parents were Bronx natives, but they didn't want to raise their kids in that environment. So they moved the family to Pennsylvania, where Barkley spent most of his young life.
Saquon grew up in a family of boxers that wanted him to become a professional in the ring. He wrote on The Players' Tribune that his father encouraged him to fight everywhere. His great uncle and three-time world champion Iran Barkley offered spirited training and motivation. However, there was one problem: Saquon didn't like getting hit in the face.
He was good at boxing, but he didn't enjoy tussling it out in the ring. Barkley chose football, and his dad fully supported his decision. Barkley wrote:
"My dad wanted me to be a boxer. But he didn't force me into it. He made me try it and he made me give it a real shot. But when it came time for me to decide what I really wanted to pursue, he let me make my own decision. And I chose football, because that was my passion. Not boxing."
Barkley's mom wanted him to succeed in sports, but she also wanted him to have a scholarly backup. However, Barkley dropped out of Pennsylvania State after joining the New York Giants. Barkley is committed to earning his degree, especially now that he gets extra motivation from his daughter. He wrote:
"So as soon as I can, I'm going to go back to Penn State to finish my degree. And when I do, I'm going to walk across that stage, hold my degree up high, and then go home and hang it on my wall to show my daughter that I accomplished something great."
---