Jordan Poole declared for the NBA Draft in 2019, confident that he would get drafted. "He said the only way I won't get drafted is if I go into these workouts blindfolded with my hands tied behind my back," Poole's mother, Monet, told TMJ4.
Poole got drafted by the Golden State Warriors, earning a spot alongside Klay Thompson and Steph Curry. Jordan failed to make an immediate impact, however, forcing the Warriors to send him to the Santa Cruz Warriors of the NBA G-League.
Poole's patience and hard work eventually paid off as he played a crucial role in the Warriors' 2022 Championship triumph, ending the season with the highest free throw percentage in the NBA.
Jordan's athletically-inclined parents knew he would star in the NBA finals
Jordan was born on 19th June 1999 to Monet and Anthony Poole and grew up alongside a brother and a sister. Monet and Anthony were athletes during their high school and college days. Jordan told The Athletic:
"My dad (Anthony) played basketball in high school and played football in college. He was more of a football player. My mom (Monet) was a high school athlete but not in college."
The Poole family watched the local team, Milwaukee Bucks, play throughout the season. Anthony ran a Sunday gym on the north side of Milwaukee, and he often brought Jordan along.
Jordan was too young to play, so he waited until the games ended before sneaking in to shoot. Starting in first grade, Jordan shot with an NBA ball on a 10-foot rim. Needless to say, he missed a lot of shots – but he was determined to get it right. Anthony told The Ringer that he dissuaded Jordan from shooting underhanded. 
"Even though it was a man-sized basketball, he always just kept trying to do it," Anthony said. "He was just determined, like, 'OK, I'm just eventually going to hit this."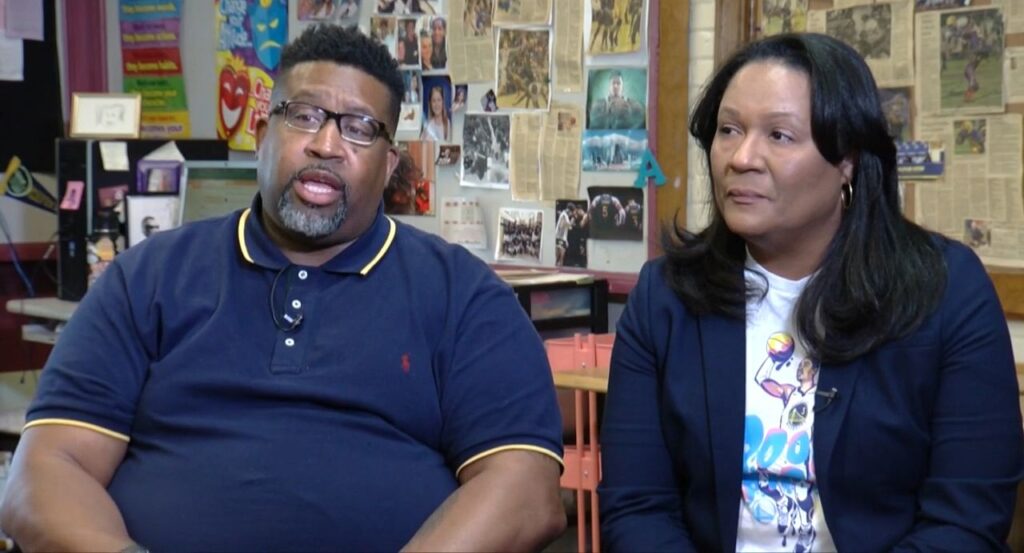 By middle school, Jordan was a three-pointer pro. Anthony demanded perfection and would let Jordan know that he couldn't let his high standards slip. The older Poole once told his son (per Bleacher Report):
"You played terrible. If you want to just be like every other kid and just have fun, that's fine. But if you want to play in the NBA, you won't make it playing like you did this weekend. You'd be lucky to play overseas."
Jordan and Anthony didn't speak for weeks afterward, but the message got through. By the time Jordan declared for the NBA, his parents knew that he would make it to the finals.
"I always knew he was going to be here," Anthony said before the 2022 NBA finals. "I always knew, someway, somehow, that he was going to be here."
Jordan's parents raised him to be respectful when challenging authority
Jordan's motivation and discipline were evident from a young age. He often convinced his father to allow him to spend more time at the gym. "He'd be like, 'Dad, can we go to gym?' I'm like, 'Dude, it's nine at night.' He'd say, 'I know, let's go work out,'" Anthony added.
Monet and Anthony would force Jordan to do ten push-ups every time he missed a free throw, turning him into the free-throw master he is today. Monet told TMJ4:
"How many push-ups for a free throw? Oh, ten. So we would say drop it and we're sitting there watching him do push-ups for missed free throws. Yeah, I don't know, there really is no reason to miss one. He knows I'm upset when he does."
Jordan had the talent, motivation, and discipline needed to succeed, but he lacked the right temperament. Therefore, Jordan's parents trained him to challenge authority and be respectful while doing it. Jordan explained:
"I was never like a bad kid or I never did anything to get in trouble. But If I wanted to stand out without being obnoxious, I would—whether that's what I wore, whether that's what I listened to, whether that's the things that I talked about, the questions that I asked."
Jordan likely wouldn't have survived games against grown-ups without his desire to challenge every decision against him or tease opponents for missing shots. Poole's attitude helped him develop fearlessness, allowing him to overcome challenges later in his career.
"I'm not saying you can't show fear or show weakness," Jordan told The Ringer, "but it will become magnified if you did. Then it got to a point where it was no longer fear."
Poole turned to his father and coaches when things got tough in his career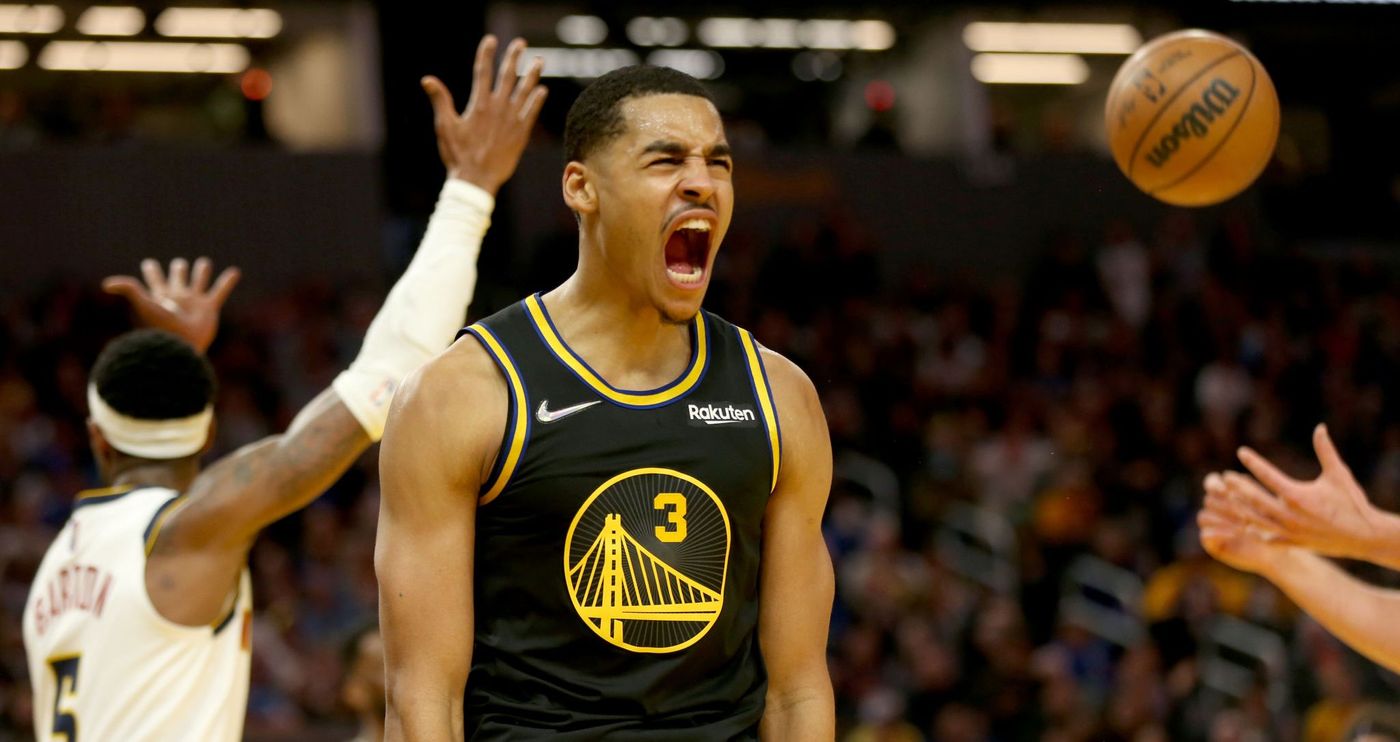 Jordan's first major setback in his career came when he arrived at the University of Michigan to play for the Michigan Wolverines. He expected to book a spot in the starting lineup straight away, but coach John Beilein used him sparingly.
"Not playing after you've worked so hard all the way up to this point, it's one of the most awful feelings I've ever gone through," Poole told Bleacher Reports. "I wouldn't wish that on anybody."
Poole didn't give up, but the lack of game time affected him. He turned to his father and coaches for advice, gradually improving his status on the team and earning a starting berth.
Jordan spent two seasons with the Wolverines before declaring for the NBA Draft. He tried out for several teams but knew he would play for the Golden State Warriors. Anthony told WTMJ:
"Jordan was like, I'm going to Golden State. I mean, it was like, he came back from a workout with Orlando, he came home and then he had a workout one more time with the Bucks, and then he had to go back out for another workout with the Warriors. He said on the plane, God gave him a sign."
Poole joined the Golden State Warriors as he'd predicted, but he had a tough time in his first season. Jordan's lack of strength meant defenders could bully him, and his poor defensive work rate left Warriors' coaches dumbfounded.
Jordan needed to bulk up, and he put a lot of effort into it. Anthony was amazed when Jordan showed strength during a gym trip in Milwaukee before demonstrating characteristic sharpness when shooting.
"I went home and I told my wife, I'm like, 'That boy's a pro.' She was like, 'Yeah, I know, he's in the league.' I said, 'No.' I said, 'You not understanding me.' I said, 'I coached him all my life.' I said, 'He wasn't missing them.' I said, 'The way he was shooting that ball, he was hitting nothing but net.'"
---