Following days of speculation, WDIV-TV confirmed Jason Carr's termination from the station. Carr reportedly left the news outlet after expressing frustration with co-workers. WDIV-TV wrote on its Live in the D Facebook page:
"Many of you are asking what happened to Jason Carr. As you might imagine, we don't comment on station personnel issues. As it relates to Jason, last week he and the station parted ways. Jason's impact at WDIV was substantial and we wish him great success and happiness in the future."
Jason Carr's exit from WDIV-TV likely gives him an opportunity to join his wife, Taryn Asher, at the outlet's competitor FOX 2.
Jason and Taryn Asher fell in love while working at a news station in Flint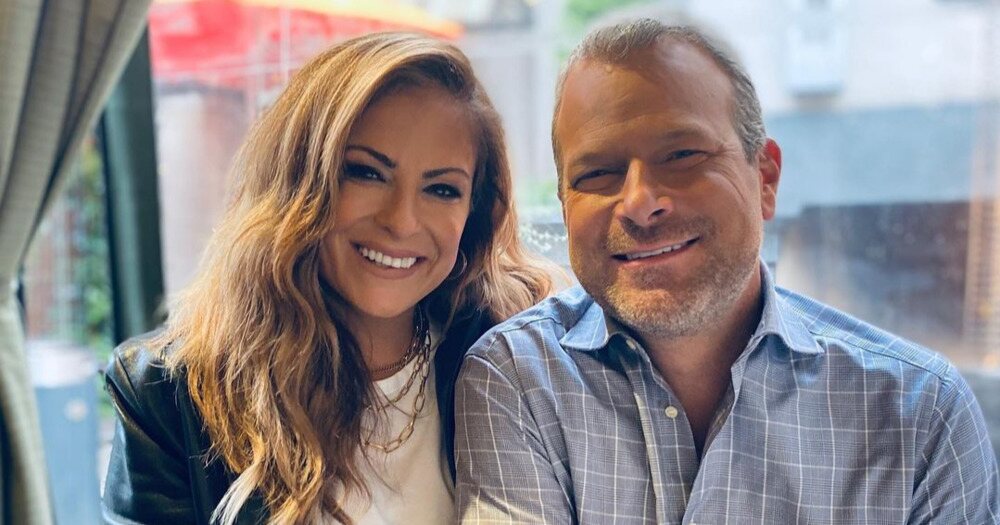 In the early stages of their careers, Jason Carr and Taryn Asher ended up at ABC 12 in Flint. They were selected as hosts of the Sunday morning show. Asher told Seen Magazine that she and Jason had such strong chemistry that people thought they were dating before their relationship started. 
"Working the same shift and sitting in neighboring cubicles, it wasn't hard to fall in love," Asher said. Carr added:
"I would only add the metaphysical asterisk that if Jim Bleicher hadn't made the genius decision to hire Taryn, we likely would not be married today, and we would not have the perfect kid. So kudos to Jim."
The couple told the outlet that they didn't let the relationship ruin their individual career goals. Taryn developed into an investigative reporter and anchor, and Jason became an entertaining feature reporter.
Jason Carr and Taryn Asher wed on 27th October 2007.
The couple and their daughter Gianna enjoy outdoor activities like skiing and traveling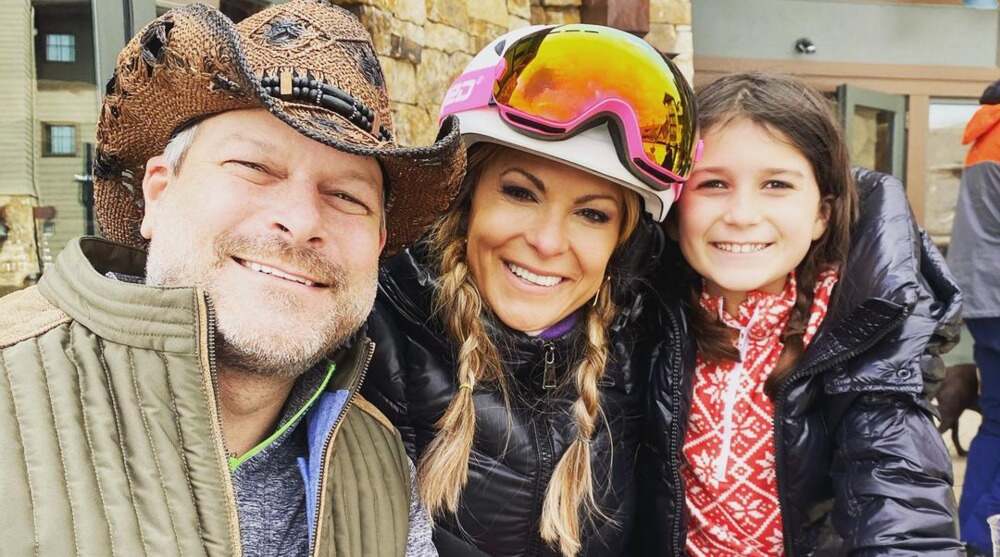 Jason and Taryn welcomed their daughter Gianna on 26th February 2011. They have no other kids but raise two dogs – Violet and Charli.
Gianna occasionally appears on her parents' social media feeds. On 29th August 2022, Taryn posted photos of the drive to Gianna's first day in middle school. "I was only allowed to take the first day of 6th grade pic in the car!" Asher lamented. "I'll take what I can get."
Jason also posted a pic celebrating the start of Gianna's middle school journey. "I'm not crying, you're crying," Carr wrote. "I got something in my eye."
During the couple's interview with Seen Magazine, Jason described Asher as the glue that holds the household together. "Honestly without my wife the house would probably catch fire," Jason said. "She keeps the calendar, does the dishes, reminds me Gina has karate. She's nothing short of a dynamo."
Asher said working nights and organizing the home wasn't easy. The couple worked opposite schedules – Jason from 7 a.m. to 3 p.m.; Taryn from 3 p.m. to 11:30 p.m. – limiting their time together. Therefore, they dedicated the 48 weekend hours to their family.
"Since we really only get 48 hours on the weekend to be together, we try to balance family time and friends and make every minute count," Asher said. Taryn described family time as essential to the trio:
"It's always fun to golf with Jason and snow ski or with our daughter Gia. Traveling is a MUST. It's also quality time we can get as a family. And here's a bonus: Jason and I are often asked to host charity events together. We love it – it's a date night for us."
Jason's next career move is unclear. The dismissal may have inconvenienced his career, but it has freed up more time to spend with family.
Taryn Asher is an award-winning journalist who recently got promoted to top host at FOX 2
Taryn Asher is half-Syrian and half-Italian. She enjoys living in a diverse area in Detroit where she can enjoy the foods her parents used to make. "It's important to us to raise our daughter with kids of all different ethnicities and backgrounds," Taryn said.
Asher grew up in Fenton, Michigan, where her passion for broadcast journalism sparked in 2nd grade. She studied journalism and political science at MSU while working at a local affiliate and a government access station.
Thanks to her experience, Taryn received an offer from WLNS Channel 6 right after graduation from college. Asher moved to ABC 12 in Flint, where she met Jason, before shifting to FOX 2 in 2007, where she remains to date.
In 2022, Taryn and Roop Raj replaced Huel Perkins and Monica Gayle as FOX 2's top anchors. Per Deadline Detroit, Asher said:
"I'm absolutely thrilled – it's a dream come true. I've worked for it for 25 years in my career journey. I'm honored to fill those seats. And Roop is a fantastic partner. He's a top-notch journalist in every way."
Taryn has won many awards throughout her career, including six Emmy Awards and several accolades from the Michigan Association of Broadcasters and Associated Press. Asher told Seen Magazine that her most significant career achievement was working on stories that inspired change:
"My investigative stories over the years that exposed corruption, abuse or fraud and brought real change or criminal charges against the bad guys have really meant the most to me."
"It's being a voice for those who need to be heard or getting to the root of the problems and pushing for change that has made me feel so good about my profession."
Asher's dedication to the community goes beyond news reporting and into charity. She supports organizations such as Jackets for Jobs, COTS Homeless Shelter, and Lighthouse of Oakland County. 
---