Jonathan Groff is an American actor and singer who gained fame for his iconic theatre performance in the 2006 Broadway production of Spring Awakening. Groff's star turn earned him a Tony Award nomination for Best Actor in a Musical. In 2010, Jonathan joined Glee's cast as a guest star, and a couple of years later, he starred as Ian Todd in the Starz series Boss.
In 2013, Jonathan voiced the Frozen character Kristoff, a rugged mountain man who served as Anna's love interest. Following the stunning commercial success of the film, Jonathan reprised his role in the short film, Frozen Fever. In 2015, Groff made a triumphant return to Broadway as King George III in Hamilton. 
This piece will look at Jonathan's love life. We can confirm that he is not married.
Jonathan's mom almost ruined his romance with his current boyfriend Corey Baker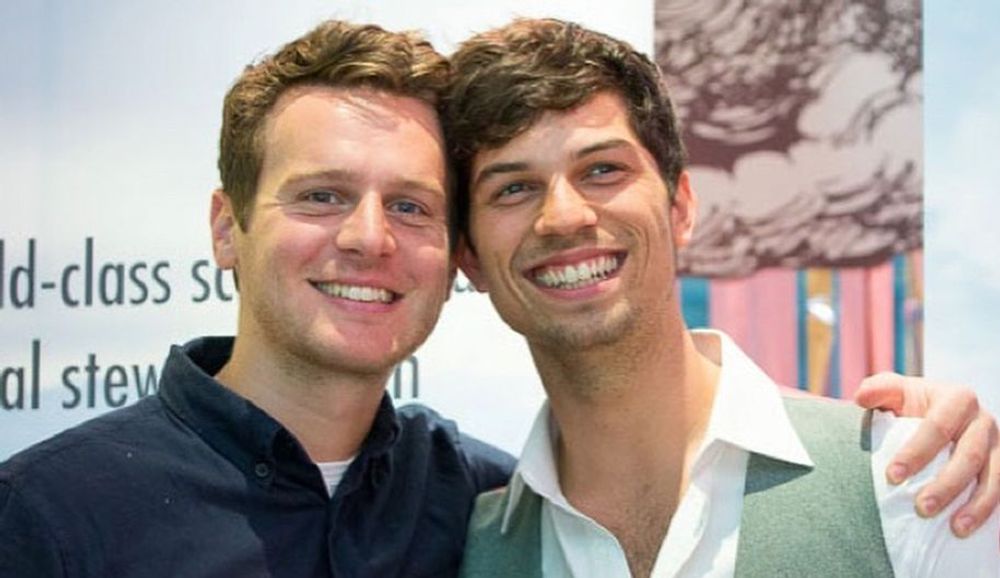 In early 2018, Jonathan and his mom traveled to New Zealand, where Jonathan had picked up a teaching job at Christchurch International Musical Theatre Summer School. Groff had no idea that he would meet a potential boyfriend at the Summer School. However, Jonathan met Corey Baker, and sparks flew.
Unfortunately, Corry and Groff both lived with their moms, and so at first, they had a discreet 'high school' romance. It wasn't an ideal situation for either party, but Groff told James Corden the couple's old school courtship paid off in the end:
"There was like kissing and then I would drop him off at his mom's house. It was very old school. It was good – it built up a lot of nice tension that paid off later."
Jonathan and Zachary Quinto allegedly split because of their conflicting schedules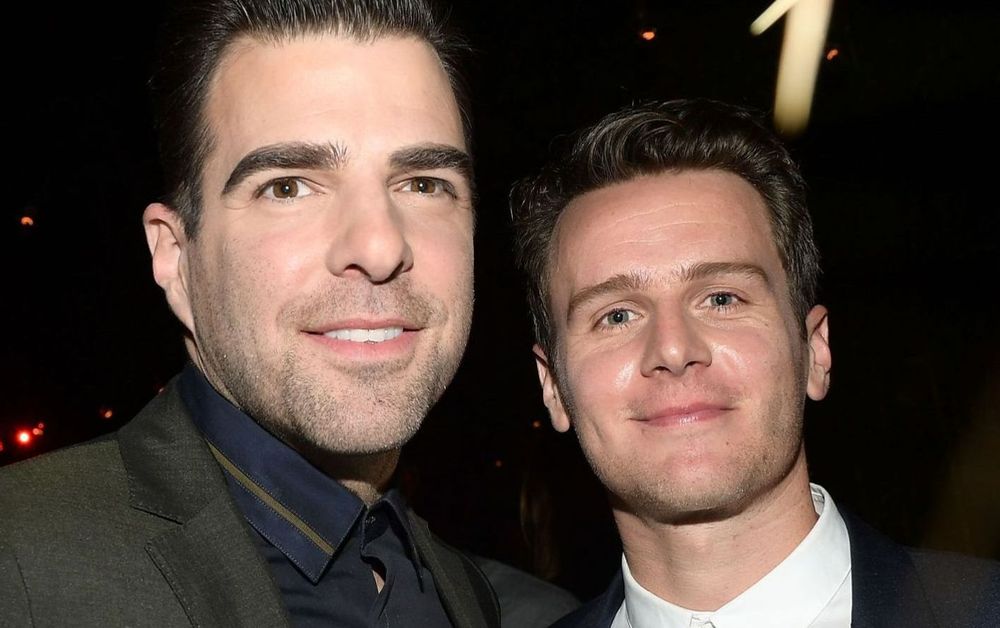 Groff and the Star Wars actor confirmed their relationship one year after Quinto came out as gay. Zachary talked to Outmagazine about how lucky he was to be dating someone who reciprocated the love that he gave. He said:
"I'm incredibly happy and lucky. I found myself in a pattern of being attracted to people who were somehow unavailable, and what I realized was that I was protecting myself because I equated the idea of connection and love with trauma and death."
In July 2013, the couple announced that they had broken up. A source speaking to UsWeekly explained that the couple's conflicting schedules led to the end of the relationship. The source added that it was a hard, but amicable split. However, in 2015, Groff suggested that distance wasn't an issue in his relationship with Zachary.
In an interview with FourTwoNine, Groff stated that one of the benefits of dating an actor is that they understand how demanding an acting career can be. "I feel like in dating actors the nice thing about it is they understand the schedules involved or having to leave for three months to shoot something and all of that," Jonathan said.
Jonathan came out in 2009 because he was in love and didn't want to hide it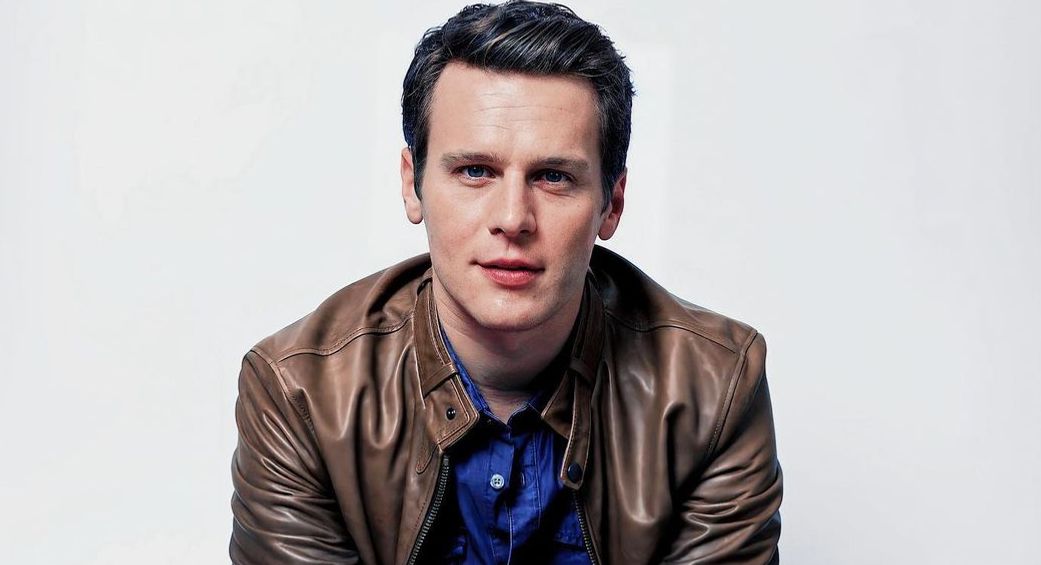 Jonathan had no idea that he would come out publicly before the end of the National Equality March of 2009. He hadn't consulted anyone about coming out when a Broadway reporter approached him and asked: "Are you gay?" However, Jonathan was in love with Gavin Creel, and he chose love over staying in the closet. Groff told Broadway.com:
"I always knew that I would come out. To me, love is more important than career. And so I walked over to her again, and I said, 'Hey, I know you wanted to ask me a question. I'm sorry to walk over here again after you just asked me that. But yeah, I'm gay.' And she was like, 'On the record?' And I said, 'Yes.'"
Being a gay actor in 2009 was a much bigger deal than it is now, and Jonathan knew that coming out could potentially wreck his promising and rapidly rising career. Gavin also feared being perpetually typecast as gay. However, the opposite happened – more opportunities opened up for him. He told Fourtwonine Magazine:
"When I came out, I made peace with the fact that maybe I wouldn't be a huge movie star of a huge TV star. But I'd rather be a working actor and not hiding anything in my personal life. Weirdly, after I came out, I began to get a lot more film and television work."
---